Burlington Land Trust
Burlington
Imagine one of those commercials or lame sitcom scenes where a person at the register is the 1,000,000th customer or whatever and a bunch of balloons are dropping and sirens blaring in celebration.
Because that's you right now. You're the winner! Congratulations!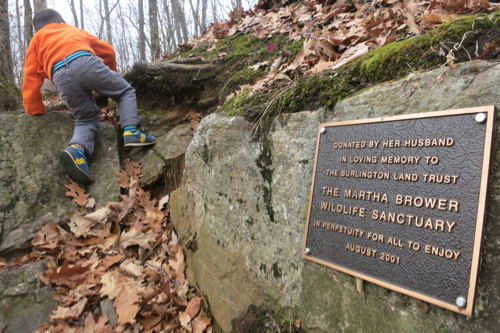 You, yes YOU, found this little page on Burlington's trail system – unceremoniously buried deep in the recesses of my hiking pages. So why are you a winner? Because you are somehow interested in poking around the woods of Burlington. And while that is a fantastic pursuit which I wholly encourage, you may also now avail yourself to the funniest town hiking guides in the state.
I present to you, the… oh dear. I'm revisiting this page in 2018 and the Burlington Rambler's Guide is no more. Darn. It was really good. Anyway, the "problem" with Burlington is the problem with many of my hiking introductions. See, The Rambler's Guide is was a publication of the land trust. But almost all of the trails are all part of the CFPA's Tunxis Trail system which I cover over on the CFPA hiking pages. There is was also a listing for the state's Sessions Woods. Which, again, is covered elsewhere.
But since the Guide disappeared, the BLT did add the wonderful Martha Brower Sanctuary which is all their own! And they've taken over Taine Mountain from the Nature Conservancy!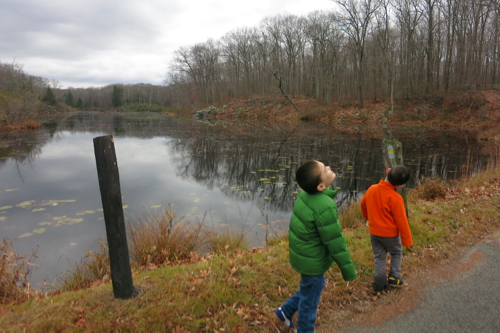 I should probably mention that the BLT does have had a completion award, although no one bothered to complete all the trails and contact them before me. As a result, I didn't get a patch or a completion certificate – but I got something far more valuable: a friendship with Paul Rochford of the BLT.
And a very nice t-shirt.

My Burlington Hikes and Stuff:
The Fetzer Property
Martha Brower Sanctuary
Taine Mountain Preserves
CTMQ Burlington Hiking Challenges page

Burlington Land Trust
Back to CTMQ's Land Trust Trails, etc Trails