I Love This House
Fetzer Falls at the Fetzer Property, Burlington
May 2015
Writing CTMQ has been a great way for me to meet some really interesting people over the years. Many of these people aren't remotely "famous" or sought out, but that's okay. They all probably like it that way.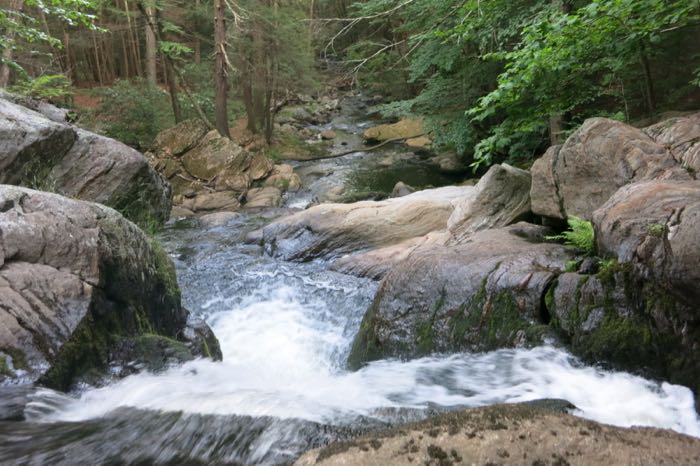 One such person is Paul Rochford from the Burlington Land Trust. Paul and I struck up an email friendship when he became aware of my completion of his organization's Burlington Trail Master program. I believe I was the first person to do so and may have been the only person who ever completed it before it was retired in favor of different hiking challenges. At some point, Paul invited me to a gathering of the BLT to celebrate the Fetzer property.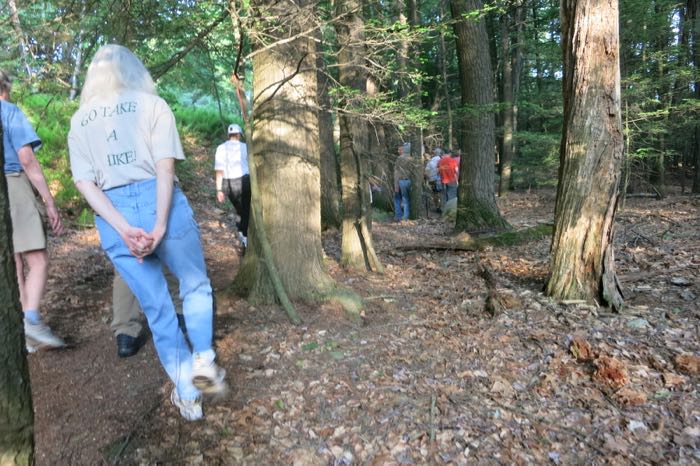 There would be free food.
And a waterfall.
We made a date.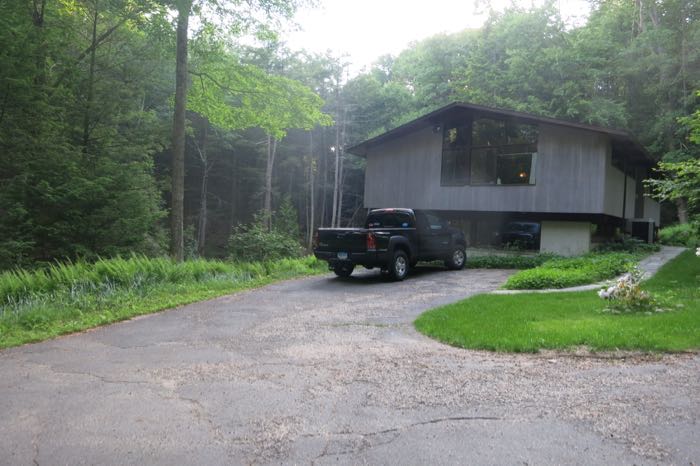 The Burlington Land Trust was given this beautiful 11 acre property by Richard & Marilyn Fetzer in 2015. I'm not going to tell you exactly where it is, as it is still private property. Also, there are no public hiking trails on the property but if you would like more information or to visit, you can contact the BLT.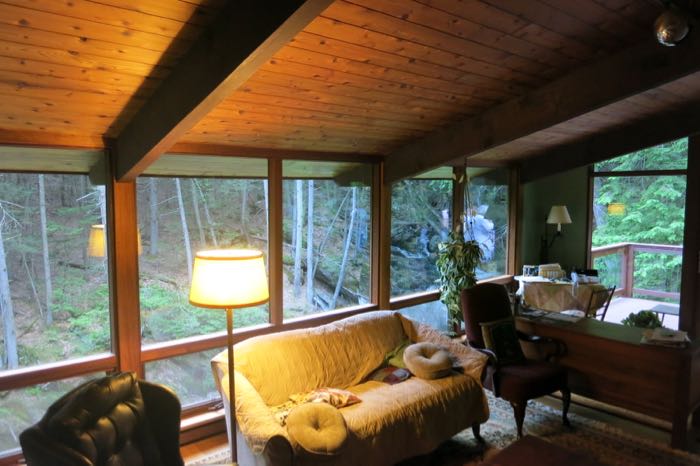 I don't know what I was expecting, but I wasn't expecting what I found: an absolutely beautiful house situated at the top of a rough and tumble gorge. I may be wrong, but I believe there may be plans for the Fetzers to donate their house once they've left this mortal coil to the land trust. This may be the future headquarters of the organization – immediately vaulting the BLT to the top of the list for the best land trust HQ in the state. (Current front runner is Washington's Steeprock Association's building.)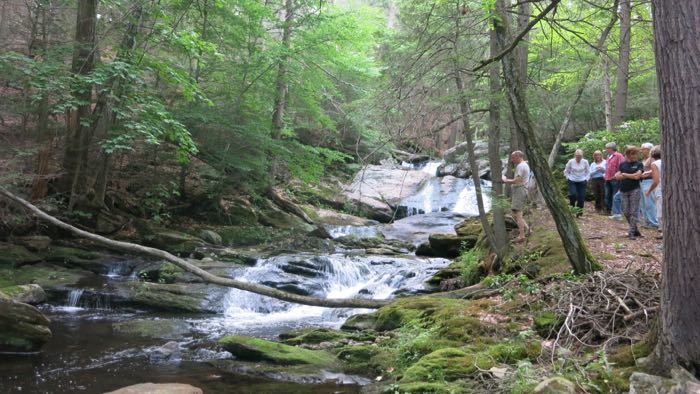 I just love this house; airy and open with massive windows that look out upon the river and falls. A spacious deck from which to enjoy the scene even more intimately. I would live here in a heartbeat. (Commute – at the time of this writing – to eastern Enfield be darned.)
As a group we descended via a private trail down to the river's edge and then up along it towards the series of small waterfalls. As I noted, this isn't a trail you can just go hike… nor is it really a "hiking trail" in any real sense anyway. It's merely a short path the Fetzers built to enjoy their property. We should all be so lucky. Mr. Fetzer, long retired, remained spry and excited to share his personal nirvana with all of us. The falls here have no formal name as far as I know, so I've dubbed them Fetzer Falls.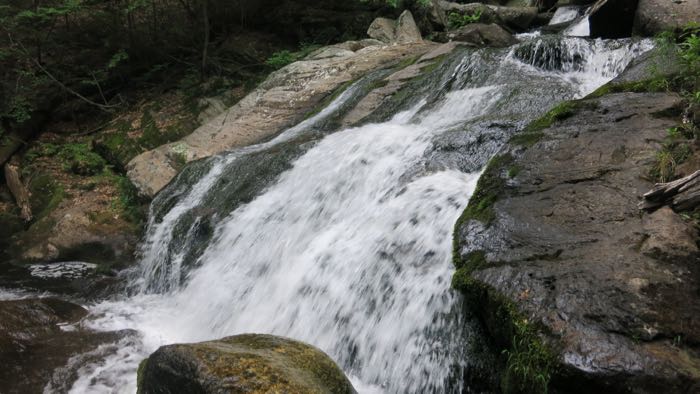 It has a nice ring to it, don't you think?
Perhaps someday, if Paul's fantasy comes true, this property will become more easily accessible to visitors. I was privileged to have had the chance to check out the pristine and unspoiled property and want to thank Paul, the Fetzers, and the BLT for the opportunity!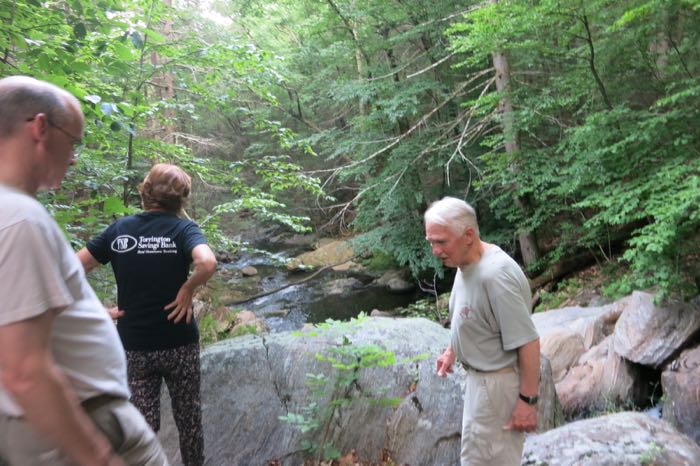 CTMQ's Waterfalls & Cascades
CTMQ Hikes Burlington Land Trust Trails