No Cristal
Crystal Ridge Winery, Glastonbury
July 2021
My wife and I don't get too many days or evenings to ourselves. So when we do, I try to make them fairly nice for my overworked wife. Hoang likes wine. I like wine. Let's go drink some wine. Without our kids – which is good because Crystal Ridge explicitly disallows children and pets, which is pretty rare for a winery.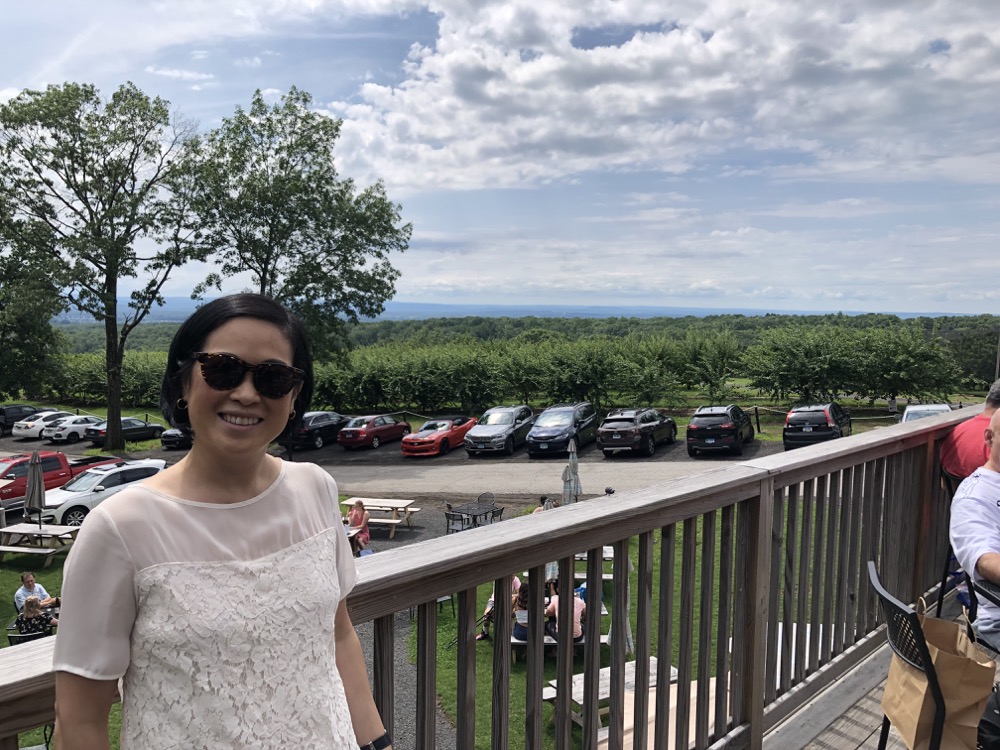 Over the years I haven't been the biggest fan of many of our fine state's wine producers. Now that I'm older and nicer, I realize that growing wine grapes in southern New England isn't the easiest thing to do. Connecticut's climate greatly limits what our vineyards can and cannot grow. But nearly two decades on since my first vineyard visits, many of our wineries have figured out a way to grow some varieties beyond the usual New England suspects.
(Granted, sourcing better grapes from California and South America is also a bigger business and has been integrated into many local wineries' business plans more than in the past. I have no issue with this. When I was ordering at Crystal Ridge, the server was very clear with me which grapes were "estate grown" and which were not, but since I was with Hoang and enjoying life, I didn't really pay any attention to her explanations. So that's on me, not her.)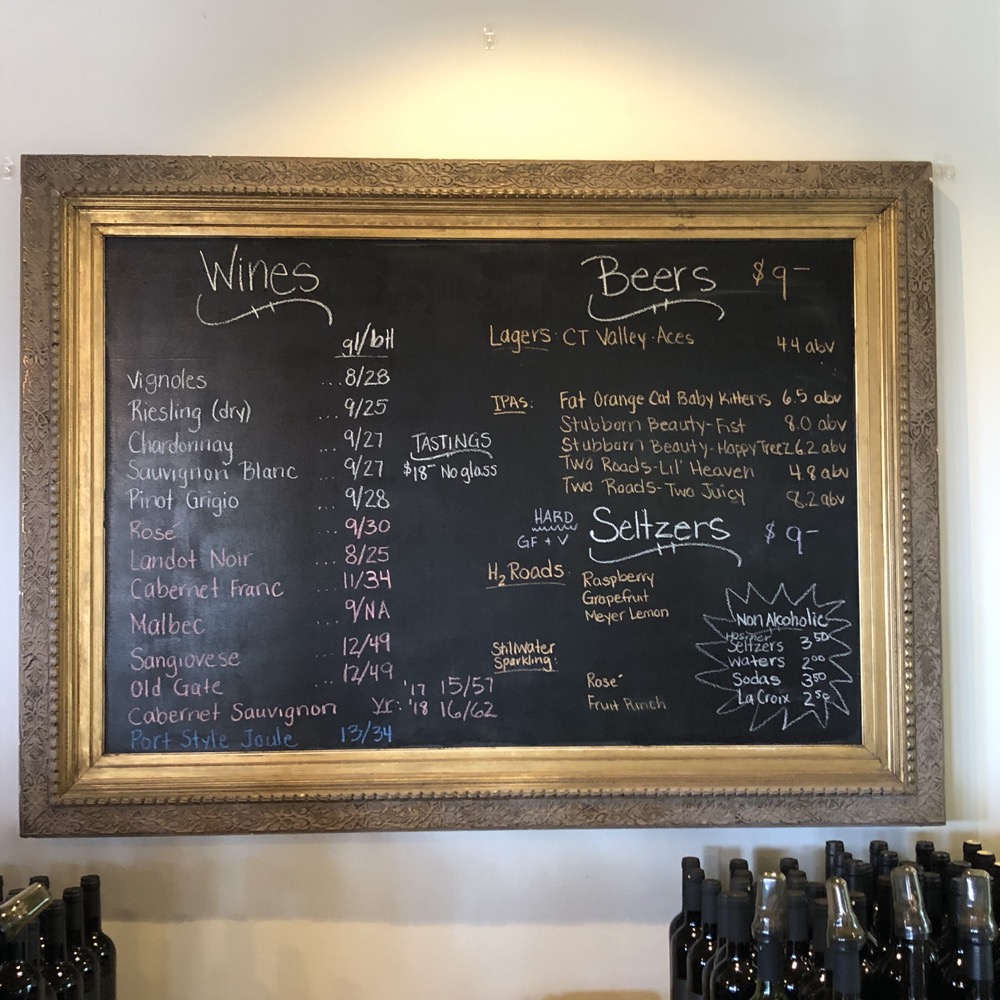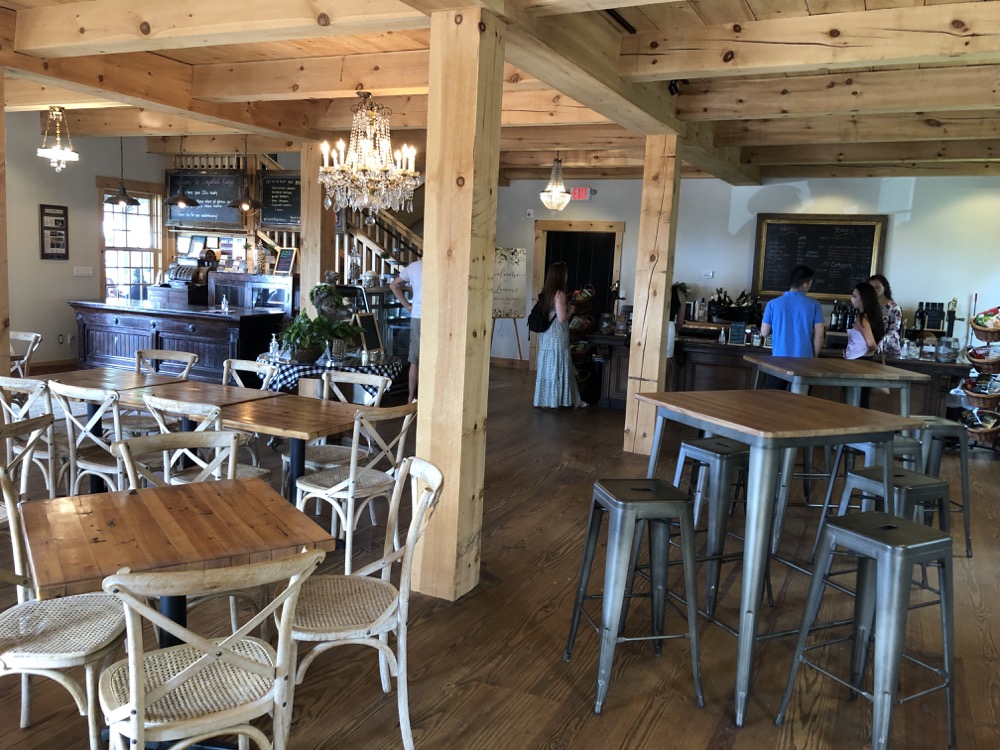 Crystal Ridge had been on my radar for years before opening. I knew where it would be located and I was excited for it. Up the big hill in South Glastonbury… past Rose's Berry Farm, past Belltown Orchards, past the ginormous house near the top, all the way to the dead end. There are many spots around that part of town with views west and north towards Hartford and beyond, and Crystal Ridge has one of the best. Many wineries have westward views and are perfect for sunset sipping, but I think we may have the winner here in Glastonbury.
When I read Ocean Voung's beautiful On Earth We're Briefly Gorgeous, the scenes in "the suburbs" where the boys view Hartford from afar were always right here in my mind. Or at least at Belltown on the same hilltop road.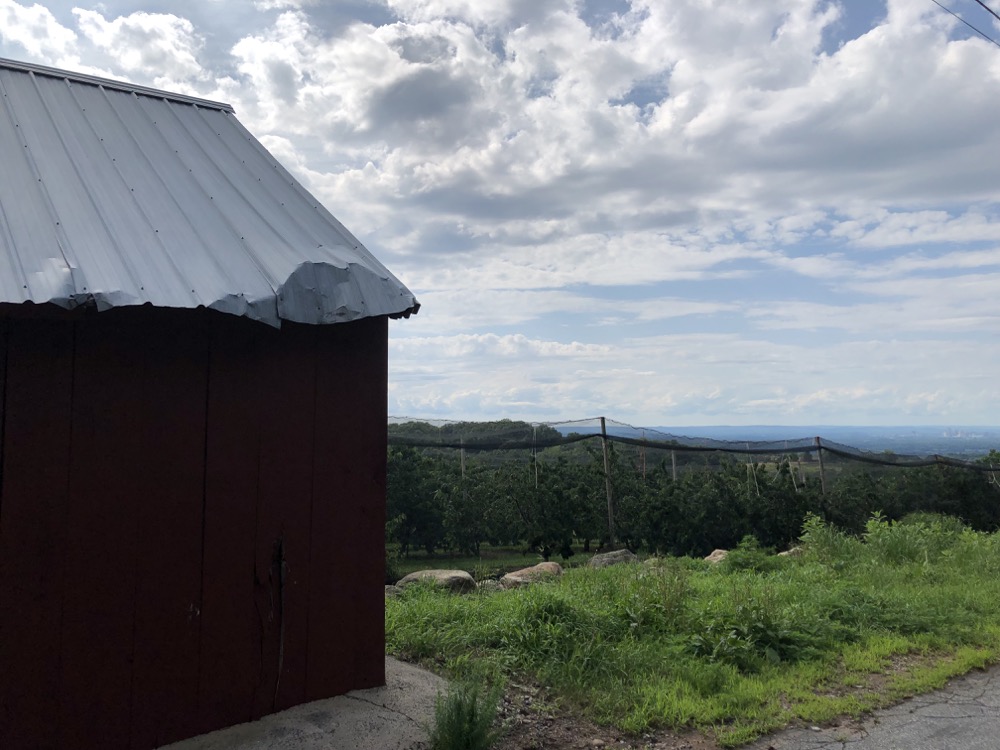 From the outset, Crystal Ridge has been a destination winery for many. As with many newer wineries (and breweries and distilleries for that matter), the owners invested in a large and inviting building. This location would be a nice place to spend an afternoon no matter the quality of wine. It's just beautiful.
The multistoried building itself has a rustic charm while maintaining clean, modern(ish) lines. A huge wrap around deck is perched high above the many ground level picnic tables and below a second story deck for smaller parties.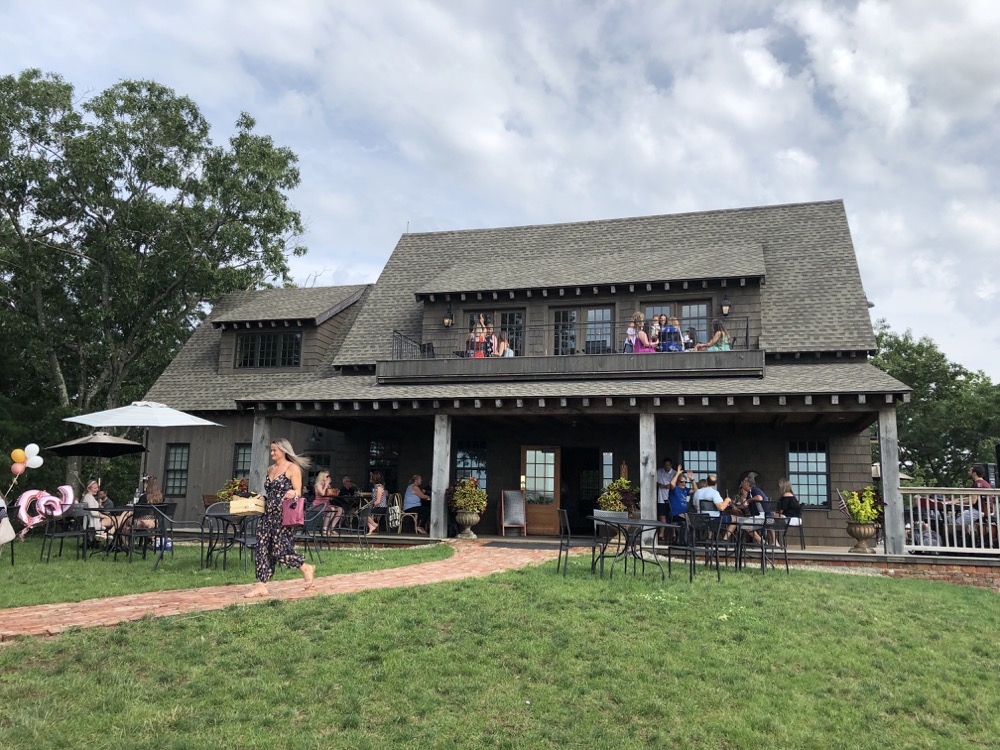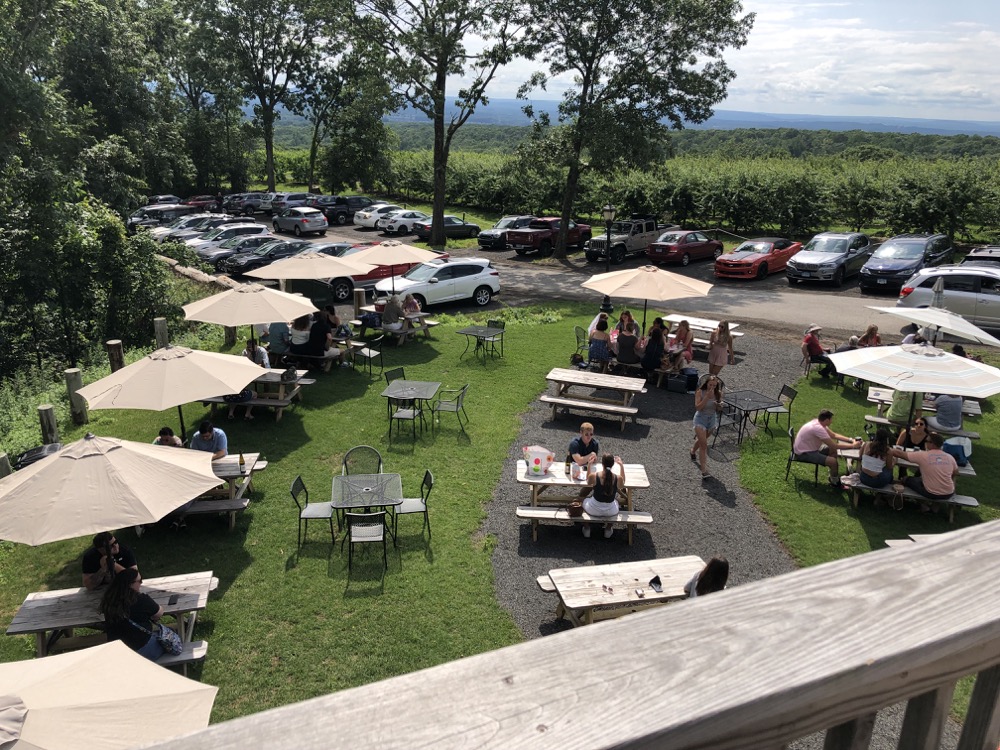 Crystal Ridge began, as many wineries do, as a hobby vineyard for a wealthy couple. MaryAnn and Harry James bought the fertile land about 30 years ago and began planting grapes. The family owned a home construction business and built dozens of houses annually, bringing their children into the business over the years. Harry and his son, Butch, designed and built the tasting room building using their years of construction experience.
Almost every role here is filled by a family member. (The list is long and there are many involved in everything from tending the vines to social media to events. It truly is a family business and my experience bore that out. Everyone working there was helpful and friendly.) The winemaker, however, was brought in from elsewhere. Some things you don't trust to family I suppose.
Hoang and I looked over the list and as I said, the woman behind the bar told me which were estate grown grapes and I went with their Cabernet Franc because (and I know this to be true), it is an estate grown wine. Gotta keep it a little bit real for my Connecticut-proud readers, y'know?
Crystal Ridge has approximately 10,000 vines and offers about a dozen different wines. Even some I've never heard of like Landot Noir. I was impressed with the variety. The Cab Franc was perfectly serviceable and was as good as any other bold red made with Connecticut grapes that I've had.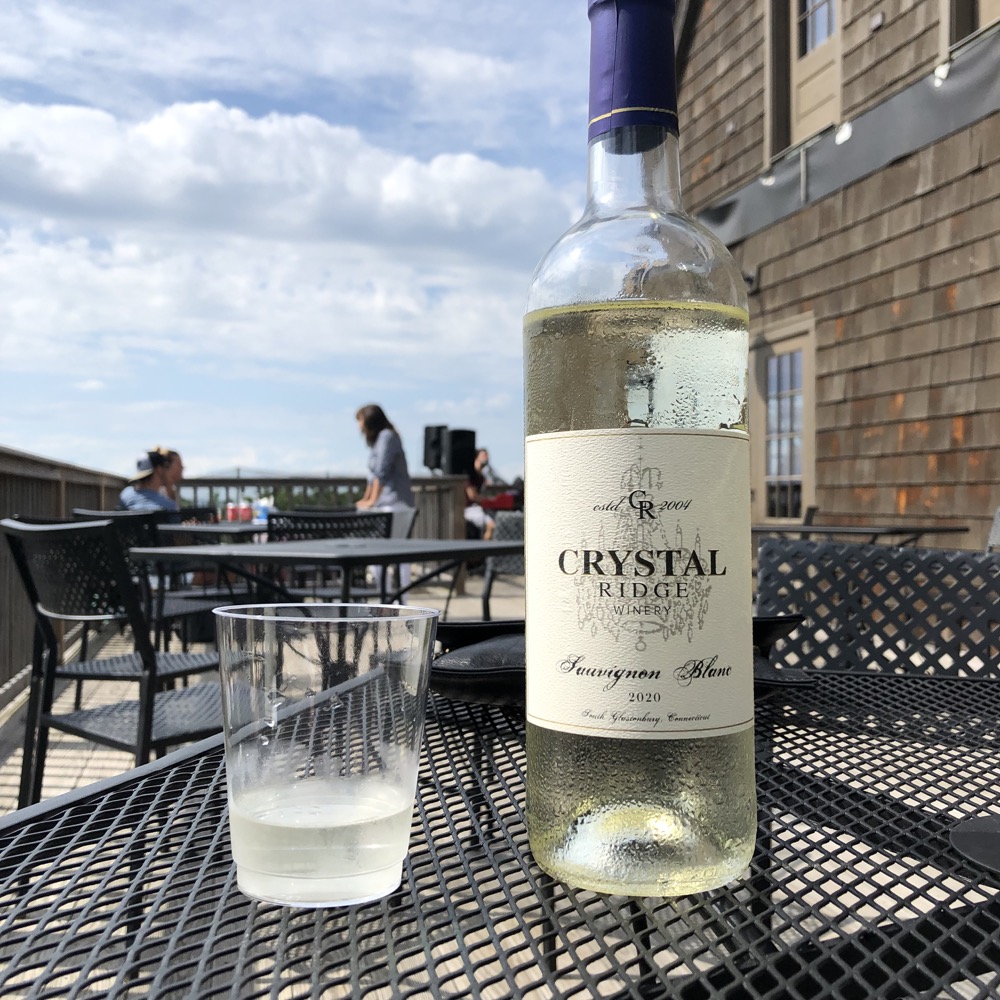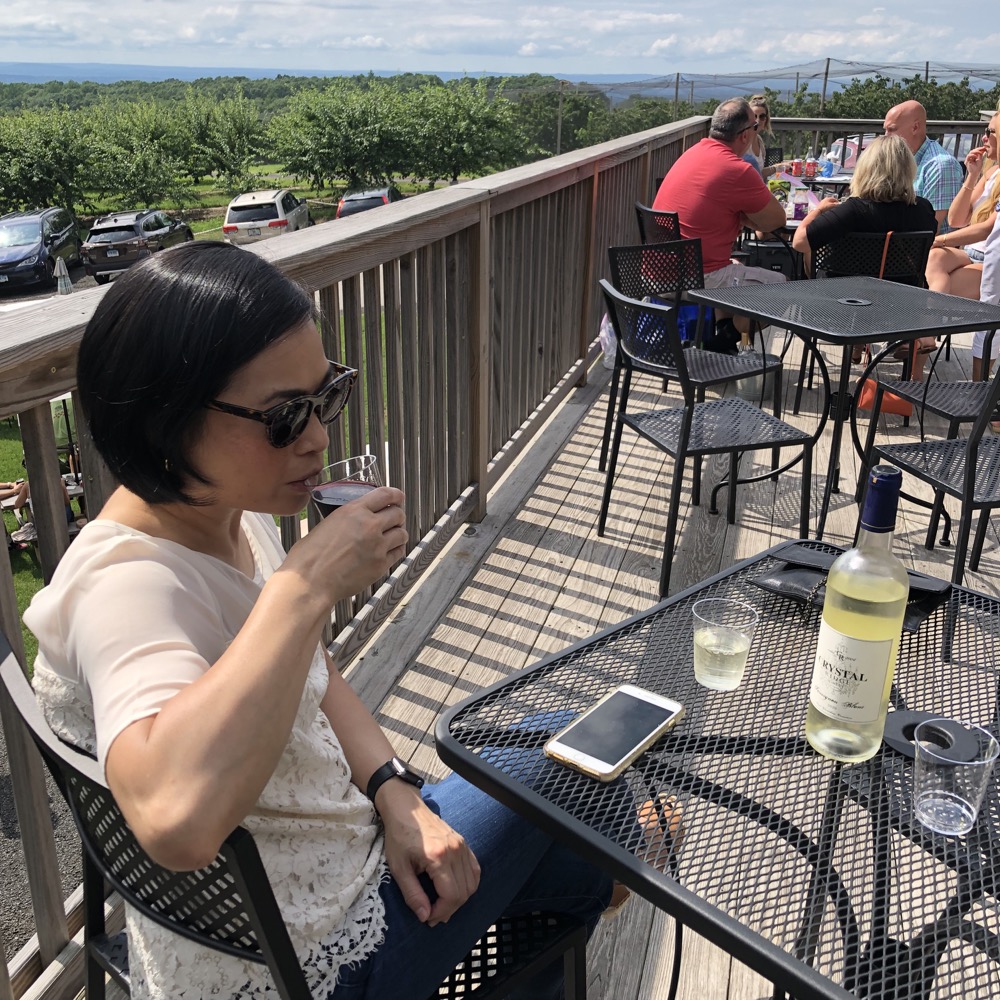 The sauvignon blanc was also perfectly fine for a hot summer afternoon on a hill in Glastonbury. I think we've gotten pretty adept at shifting our expectations a bit and then being pleasantly surprised at the wines we're getting from local places these days. And really, a few hours with my beautiful wife at a beautiful place drinking wine? I'd be happy drinking almost anything.
But I'm happy to report that Crystal Ridge is better than "anything." In fact, we even bought a bottle to take with us. Take with us where? To The Blue Oar in Haddam, a BYO(W) place you all should check out during the warmer months. In fact, I'll let you steal this day-date idea – Crystal Ridge to Blue Oar to… we went to Chester, but you do you.
Let me make it crystal clear: Crystal Ridge is one of the better winery experiences in the state.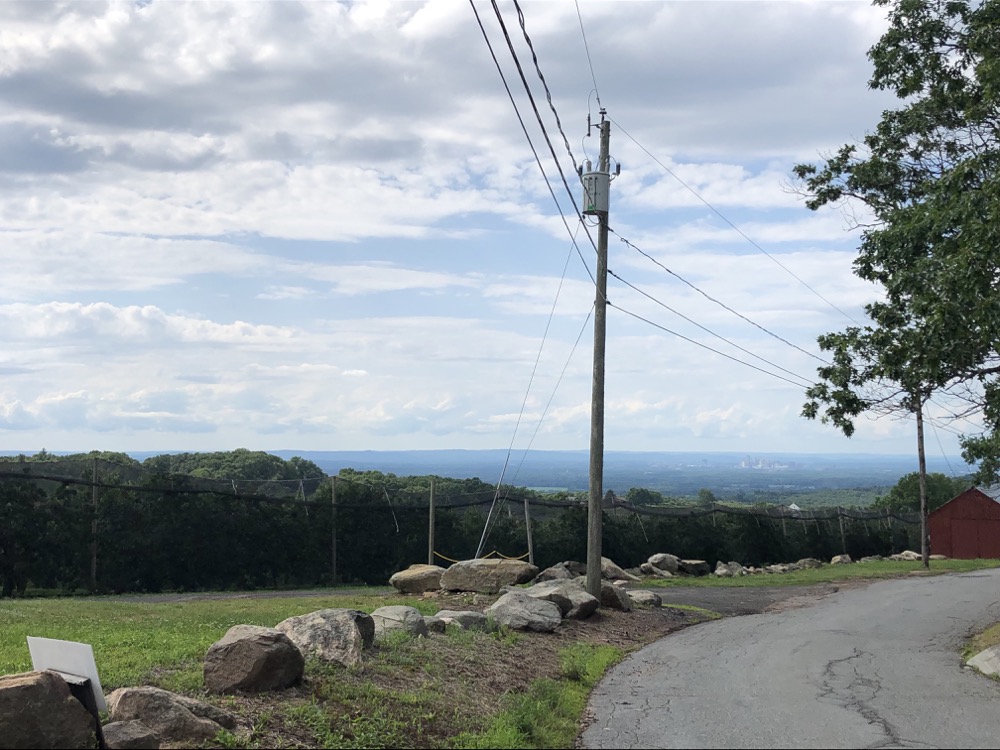 Crystal Ridge Winery
CTMQ's Visits to Connecticut Wineries