Everything Bridgewater
I've been exploring and writing about Connecticut since 2006. After a decade, I began compiling CTMQ guides for each town in the state. I plan on "completing" Bridgewater CTMQ-style… as well as the other 168 towns, cities, and boroughs in Connecticut. After all, that is the ultimate goal of CTMQ.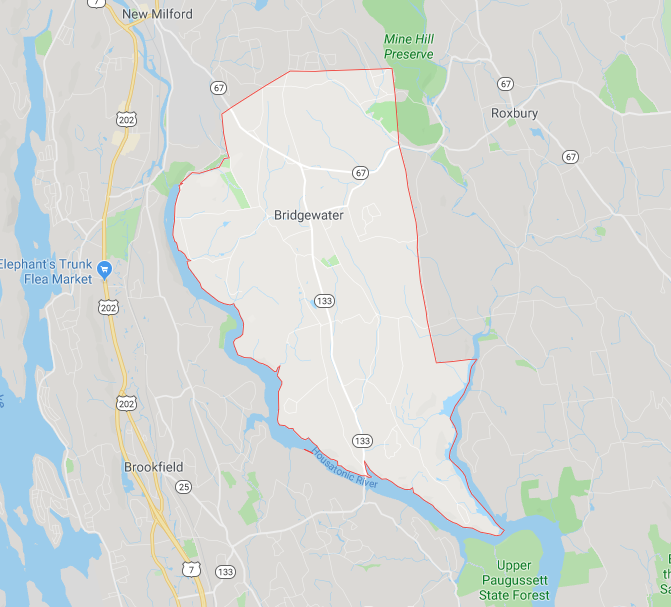 What do you know about the town most famous for staying officially dry until 2017? You can scroll down for my list of things to do in town. Or, as always, you can click on the town's tag to see what I've done.
If I've missed anything in town or if anything has closed or changed, please let me know.

All The CTMQ Bridgewater Stuff
Links take you to my reports.
Museums
Captain Burnham House
The Elijah Peck House
Hikes
Bridgewater Land Trust Trails – Intro
Ketchum Children's Trail
Jim Allen Farm Preserve
Town Line Farm
The Nature Conservancy Trails – Intro
All trails below except Wewaka Brook are also part of the CFPA's listed trails
Sunny Valley Preserve Trails – Intro
Audubon Property – Intro
Jane and George Pratt Valley Preserve (Not hikeable)
Food & Drink
Maywood Gardens Winery (Private)
Looking for your favorite restaurant? Here is an explanation as to why it's not here.
Everything Else
Maywood Gardens
Promisek at Three Rivers Farm
Town Essay: Connecticut's Last Dry Town
Completion Celebration Meal & Bridgewater Wrap-Up
Bridgewater Village Store & Bistro