Everything Lebanon
I've been exploring and writing about Connecticut since 2006. After a decade, I began compiling CTMQ guides for each town in the state. I plan on "completing" Lebanon CTMQ-style… as well as the other 168 towns, cities, and boroughs in Connecticut. After all, that is the ultimate goal of CTMQ.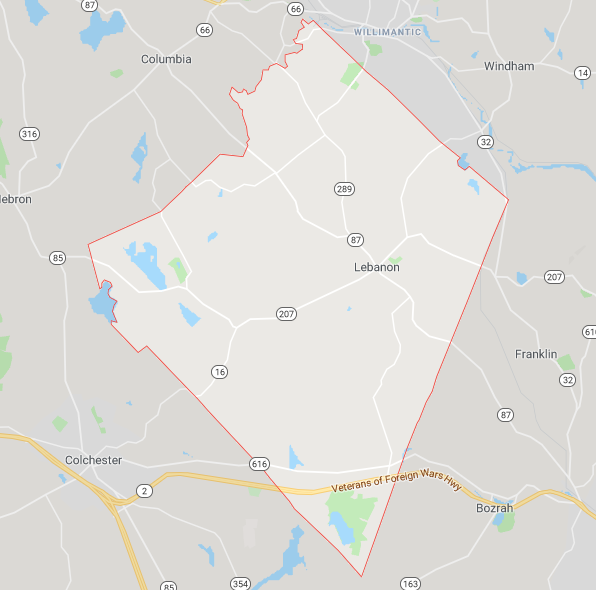 What do you know about the town the most famous for its giant town green and a bunch of farms? You can scroll down for my list of things to do in town. Or, as always, you can click on the town's tag to see what I've done.
If I've missed anything in town or if anything has closed or changed, please let me know.

All The CTMQ Lebanon Stuff
Museums
Lebanon Historical Society Museums
Lebanon Museum and Visitor Center
Dr. William Beaumont House
Broomshop, Smokehouse, Pastor's Library, etc.
Governor Trumbull House & Wadsworth Stable
Jonathan Trumbull, Jr. House
Revolutionary War Office
Hikes & Bikes
Air Line State Park Trail
Mooween State Park
Pomeroy State Park
Bartlett Brook WMA
CFPA's Whitney Forest/Hibbard Trail
Joshua's Trust – Intro
Lebanon's Town Trails – Intro
Commons Hill
The Green Walk
Food & Drink
CT Cheese Trail: Beltane Farm (Closed)CT Cheese Trail: M&K Dairy – Ladies of Levita Road (Closed)CT Wine Trail: Independence Vineyards (Possible future winery)
CT Wine Trail: Lebanon Green Vineyards
Looking for your favorite restaurant? Here is an explanation as to why it's not here.
Everything Else
National Historic Landmark: William Williams House
National Historic Landmark: John Trumbull birthplace
National Recreation Trail: Air Line State Park Trail
The Last Green Valley National Heritage Corridor
Washington-Rochambeau Revolutionary Route National Historic Trail
WRT3 NHT Sites (3)
New London County Highpoint: Gates Hill
Scott Hill Road Bridge
Cricket Hill Farm Covered Bridge
Graywall Farms
Fascinating Random Lebanon Stuff on One Page:
The $2 Bill and Lebanon
The Lebanon Green
Grave of French Soldier
French Baker's Monument
Fox Island
Invention of the Polaroid Camera & Lebanon
Why "Lebanon?"
Completion Celebration Meal & Lebanon Wrap-Up
Roberto's Log Cabin