Canaaaaaaaaaaan!
East Canaan Post Office, North Canaan
I'm annoyed with myself.
I'm annoyed I started noticing unique post offices around Connecticut and now I "have to" document them and write a bunch of sentences about them. In the end, they're just post offices, y'know? This one in the East Canaan section of North Canaan is super tiny.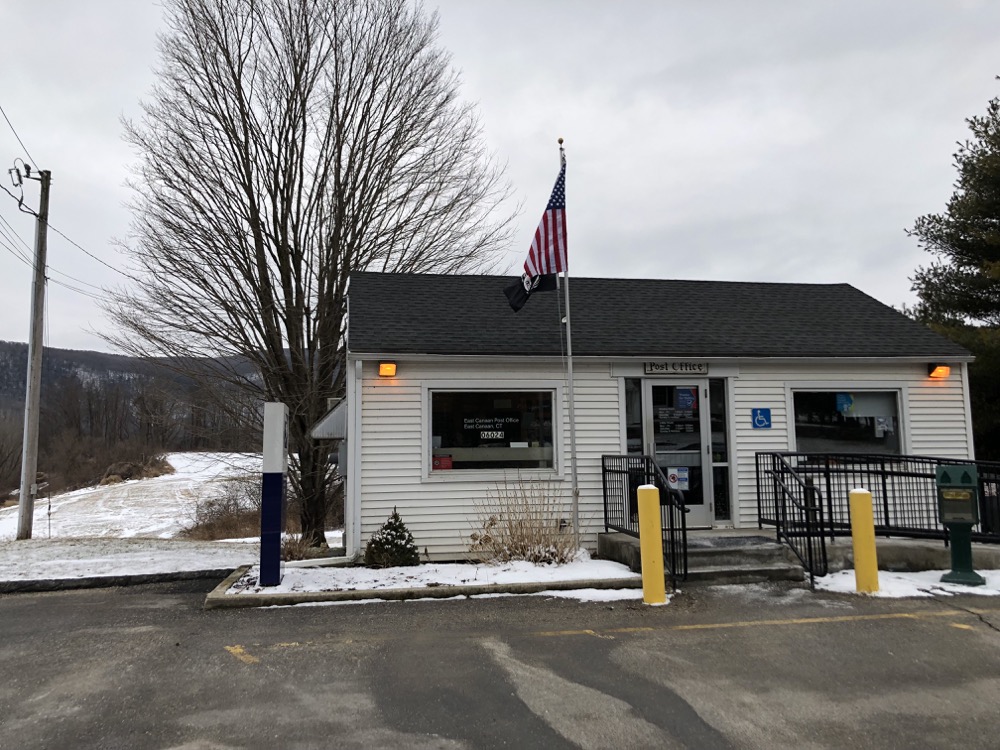 You'd think the reason I'm giving it space on CTMQ is to get into the whole Canaan Conundrum – you know, the naming convention nonsense where North Canaan and Canaan are towns but people refer to North Canaan as either Canaan or East Canaan and Canaan as Falls Village? That nonsense?
But you'd be wrong. I've snapped a couple pictures of this cute li'l bugger because it's our state's most Vermonty post office. Anyone who has driving Route 44 out towards New York knows the place. It's beautiful looking south, with the Bradford Mountain Massif framing the picture. In the fall, it's one of the best scenes in the state.
And sure, the same scene with the white clapboard North Canaan Congregational Church is way prettier, but this is a post office page. And now we're done.

CTMQ's Libraries, Post Offices, & Schools