If You Can't Trust a Land Trust… Part 1
East Granby Land Trust, East Granby
April 2019
Donald and Barbara Algren Preserve
Fieldstone
Griffin Marsh (formerly Holcomb Pond)
Old New Gate Ridge
A lot of land in East Granby has been set aside for recreation. And recreation in my case almost always means hiking. Notably, the Metacomet Trail cleaves the town along the prominent north/south ridgeline that shares the name of the trail. This page is not about that trail. Nor is it about the two decent town-owned properties (Cowles Park and East Granby Farms) with decent hiking. You also won't read anything about the EGLT parcels without any hiking. Many land trusts hold land with no easy or legal or worthwhile access, simply to protect that block of land. A noble pursuit, but certainly not something I need to explore.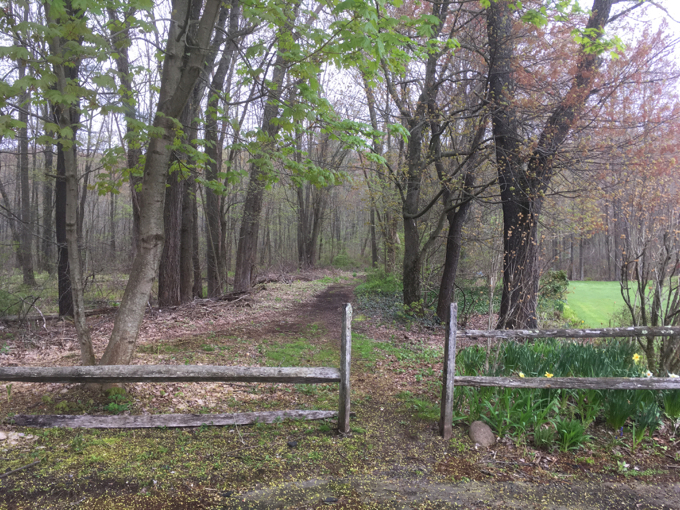 East Granby makes it interesting because they don't provide trail maps online. This means that I didn't have a simple way of knowing which properties were worth my time and which weren't. Since I'm in the business of red-lining Connecticut towns – that is, hiking every trail in every town – I set out to learn for myself what the deal is in East Granby. Additionally, the EGLT has sought fit to change the names of a few of their properties without updating those changes online.
In a sense, this page exists as a caution to the thousands of others interested in red-lining East Granby. While you can hike (or soon will be able to) in each of these properties, I'm suggesting that you don't bother. You're welcome.
As of mid-2019, everything I've written about East Granby hiking is accurate. If you're reading this in the future, I can make no such promises. Whether setting out to prove me wrong or if you're just reading, enjoy!

Donald and Barbara Algren Preserve
Starting out with a bang… I haven't been to the Algren Preserve. Sorry. Hey, I'm not making you read this stuff. This property is not immediately adjacent to any road, and is north of Route 20 and west of the Farmington Valley Greenway. During my time criss-crossing East Granby, this was nothing more than a 17-acre untrailed plot of woodland. So why are you reading about it? Because in the summer of 2019, I see that the EGLT is building a "boundary trail" here.
Will it be a cool trail that I hike someday? Cool enough to move it off of this page? We shall see. When that day comes and I want to access this joint, I will walk north on the Greenway up to the first bench before the first bridge and look for the trail-to-be on the left. Don't worry, I walked around the next three places.

Fieldstone
Fieldstone was my introduction to all the EGLT properties that run up Peak Mountain to the ridgeline and the Metacomet Trail. It's cool that they exist, and I want them to always exist, but it's not like you need to explore each piece of individual property. The Metacomet itself is awesome and it takes in all the views worth taking in. Of all the east/west access trails/properties throughout town, the East Granby Farms Trail is the only worthwhile one.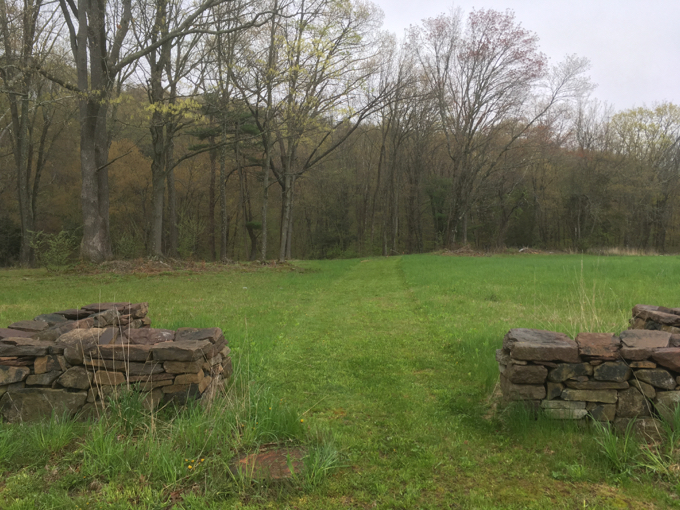 Fieldstone is not. The trail begins at a cul-de-sac without any fanfare, despite the cool wall here at the trailhead. Don't mind the crazed-sounding barking dogs, as they are locked up tight at a nearby kennel. At least that's what I told myself as I bumbled down to a marshy area before the trail began ascending the mountain. "Trail" is being a bit kind. This is an old woods road that is overgrown. However, the EGLT has work parties scheduled for the summer of 2019 to "remove barberry. That's cool. But… why? The Metacomet ascends to the ridge at route 20 almost within view of the Fieldstone trailhead. (The kennel stands in the way.) Sorry, but you can skip Fieldstone and survive.

Old New Gate Ridge
If you were to hump it up through the Fieldstone property to the Metacomet Trail up on the ridge and then walked north up the Metacomet, and found a trail headning back down to the east, you'd be in the EGLT's Old New Gate Ridge parcel. You'd also be really, really weird. Or, say, one of those crazy athletes that gets off on running up and down steep(ish) inclines over and over. You can do that here I suppose but you'll have to contend with a bunch of houses that have been built up on Peak Mountain's eastern slopes.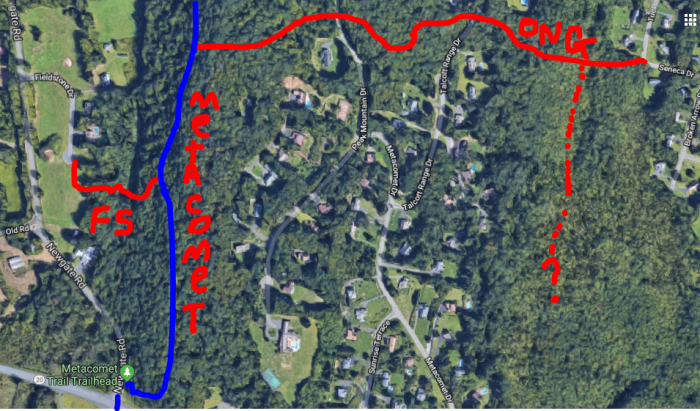 I didn't do that and instead drove around to Seneca Drive and parked at the gate at the end. This gate obviously opens up for someone, as there are recent tire tracks up the old woods road. There weren't any other footprints, because I'm the only goof to make this trek in months. Probably. Although wait, someone put a plastic blue egg on a post.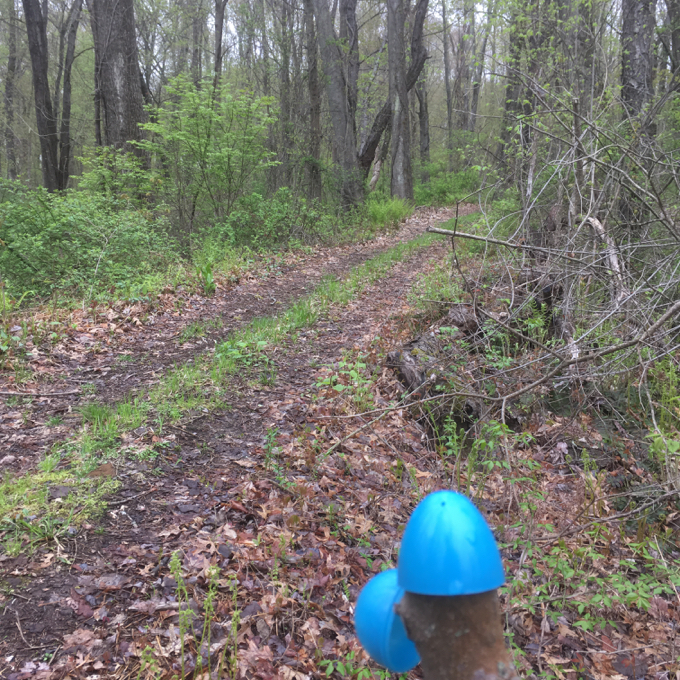 I trudged around and through mud and muck up the eastern flank of Peak Mountain. As you can see in the map above, this path must pass very near some houses on its way to the ridge. Once I reached the houses, I turned around and went back down towards my car. Because again, like the Fieldstone Trail… why? The Metacomet will serve you well here.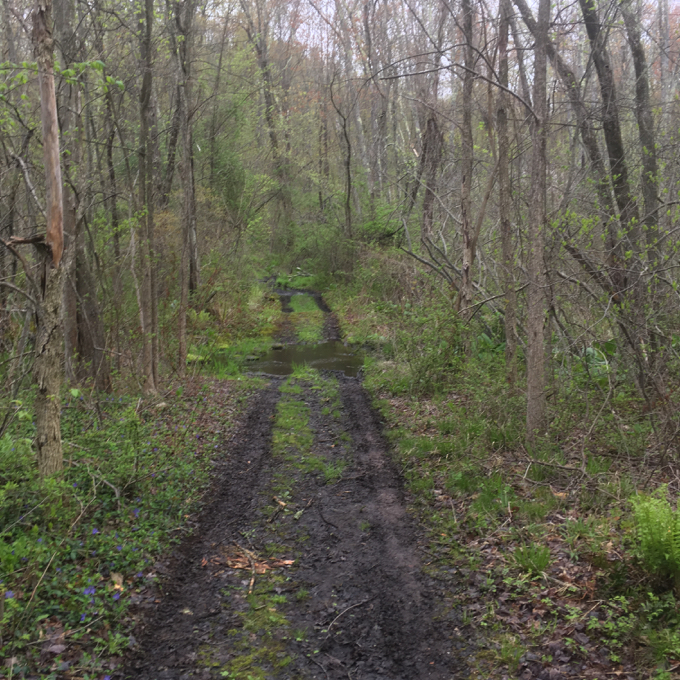 There is a well-defined trail that heads off to the south about a quarter mile up from the gate. It crosses an old stone bridge and heads off to somewhere. Having walked in lots of East Granby's woods, I'm confident when I say it doesn't really go anywhere. I'd say "prove me wrong," but really, I don't want to be responsible for you coming out here and walking around for no reason.

Griffin Marsh
You're actually still reading this page? LOL @ U. But for you, because I love you, I've saved the best for last. Griffin Marsh used to be called Holcomb Pond, but the EGLT changed its name recently. This one is a bit annoying, because it would be perfectly sensible to park on Ezekiel Way, but the two or three homeowners up on the hill have put up "PRIVATE" signs all over the place. You know, East Granby crime being what it is.
So I parked on Holcomb Street (this is near where the Metacomet has its little Holcomb roadwalk) and found a little trail. When I say little, I'm talking maybe 50 feet of trail. But there's a bench overlooking the pond marsh and a kiosk and everything. The overlook even has a name: The Andy Watterlond Overlook.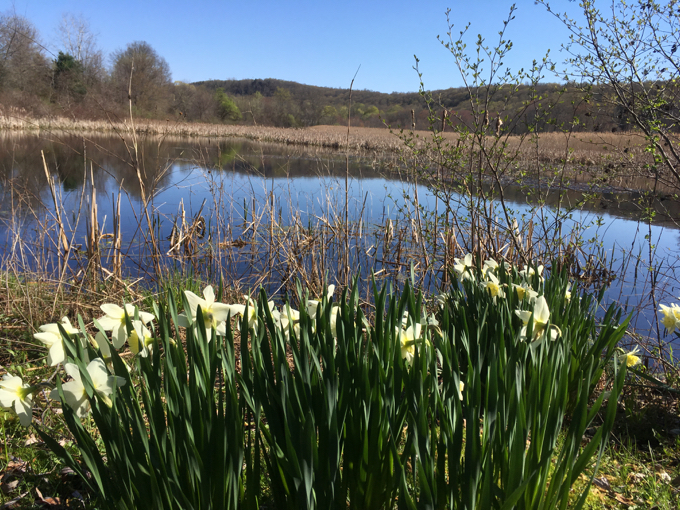 Oh, man. Bummer. Almost universally, these land trust overlooks and trails and stuff are named for old-timers who worked with the organization for decades. I just looked up Mr. Watterlond and… he passed away at 40 in 2004.
Andrew was active within the East Granby community, serving on the board of the East Granby Land Trust for over two years and was a member of the East Granby Chamber of Commerce. He was also a coach for the girls Junior Fall Softball League in East Granby and could often be seen helping out at the boys' soccer practices. Andrew loved spending time outdoors and was an avid fisherman, golfer and sports fan.
Now I'm sad. Like, legit sad. I hope his surviving family are doing well. And I hope they get a chance to sit and quietly contemplate life on the bench that memorializes their husband and dad. It is a lovely tribute, so yeah, go find this place. It's nice.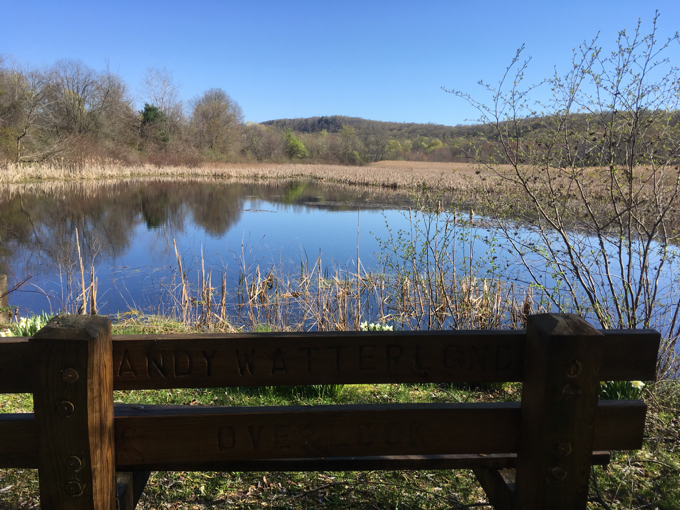 East Granby Land Trust
CTMQ's East Granby Land Trust Trails
CTMQ's Land Trust Trails Page