Fort Griswold Battlefield State Park
Groton
Most state parks in Connecticut offer at least a little bit of hiking. Those that don't, like this one, usually offer a ton of history. Fort Griswold was the site of the Battle of Groton Heights during the Revolutionary War. It was a brutal battle, even if it only lasted about 40 minutes.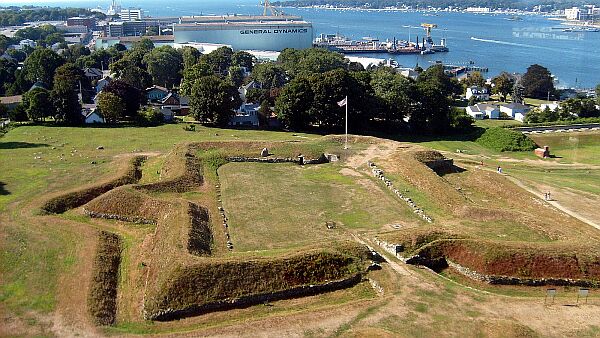 The British were led by the traitorous local Benedict Arnold. The patriot side was led by Colonel William Ledyard who ultimately died during the battle, along with 85 of his men – and about 60 British. Which is nuts for such a short fight. There's a lot of CTMQ going on here, so let's check it out.

All Things Fort Griswold Battlefield State Park
Monument House Museum
Fort Griswold
Groton/Fort Griswold Monument
CT Freedom Trail Page

Fort Griswold Battlefield State Park
Friends of Fort Griswold Battlefield State Park
CTMQ's State Parks, Reserves, Preserves, & Forests
CTMQ's Forts, Canals, Dams, & Fishways/Lifts/Ladders
CTMQ's Towers and Observation Platforms