It Was a Good Idea While it Lasted
Garden of Ideas, Ridgefield
June 2017
The Garden of Ideas Closed in September 2019.
Things open. Things close. That's just the way things work in America. However, when some things close, they continue on in some way. I imagine the Garden of Ideas, nestled in a corner of Ridgefield near the town's public high school just a mile and a half from the New York border, is still almost as it was when it closed. Life goes on.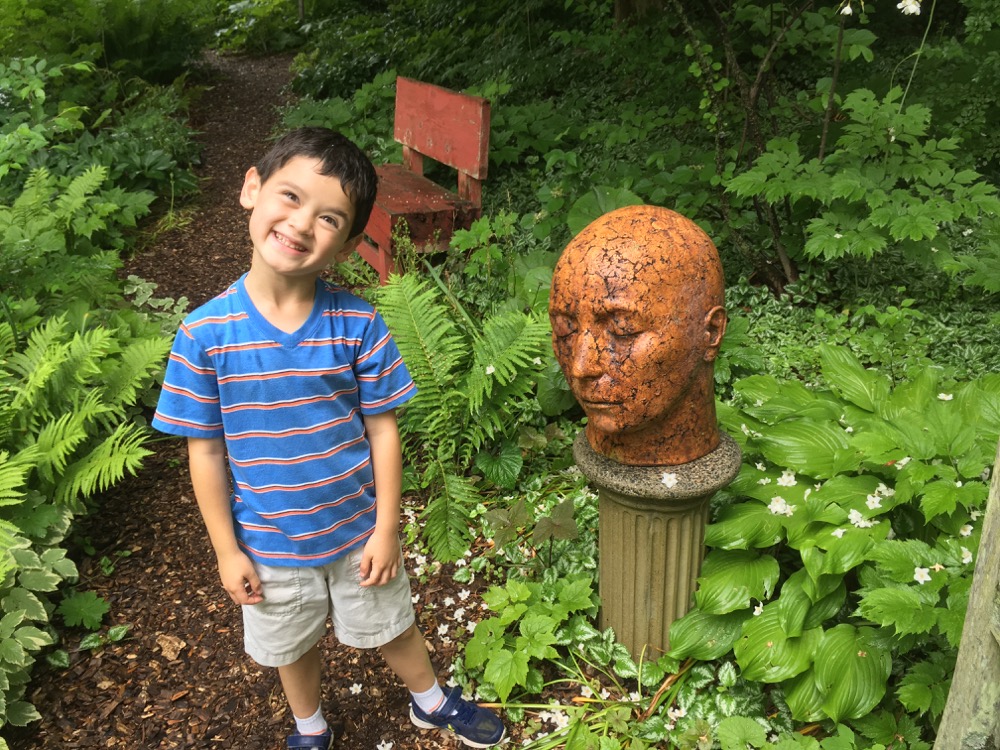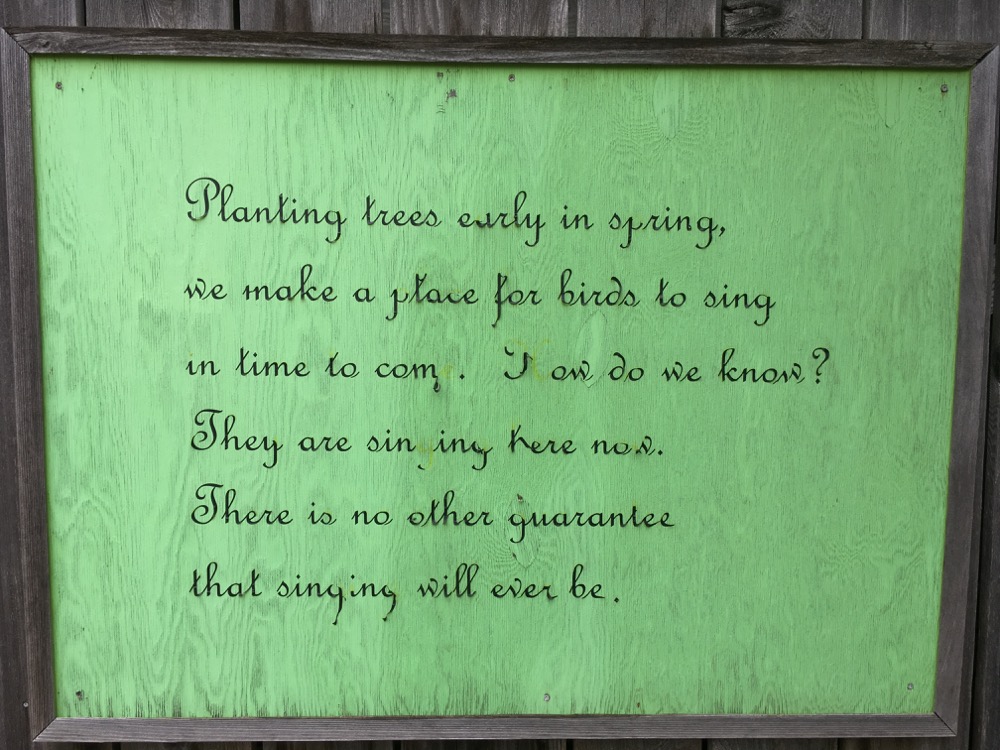 We visited after taking in a movie at the singular Prospector Theater as part of a fundraiser.
I love places like The Garden of Ideas and I was bummed when I learned of its closing. But it lasted a good six years and that's pretty impressive concerning it was more or less a gift to the community a professional landscaper. Yup, it was a private 12-acre garden with paths and sculptures and whimsy. It was free, but of course donations were encouraged.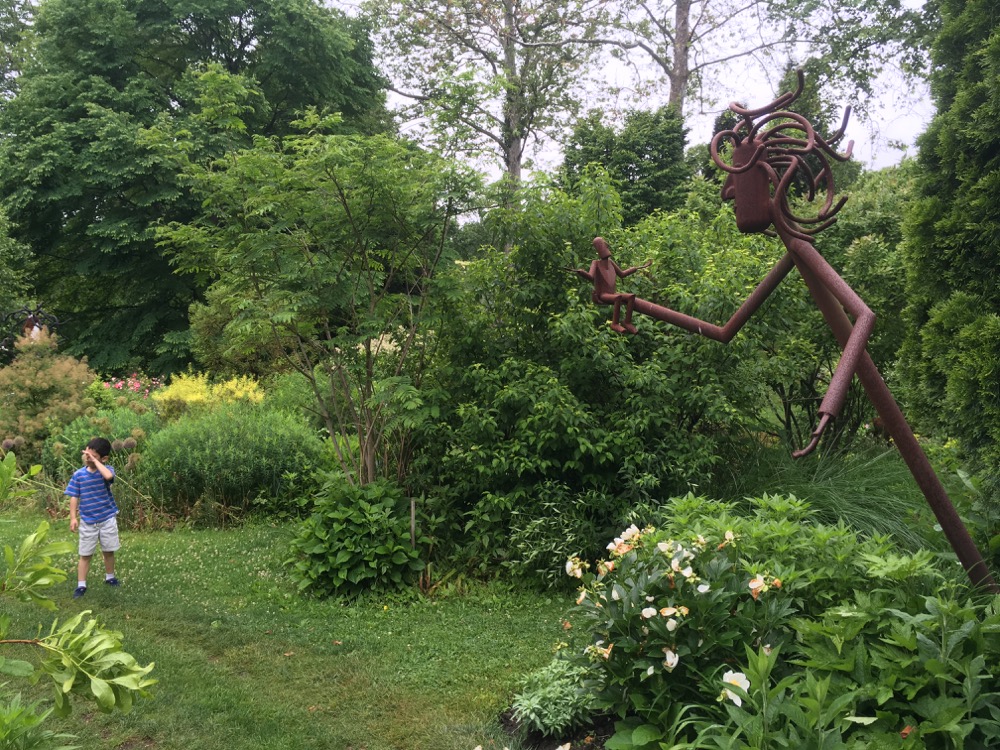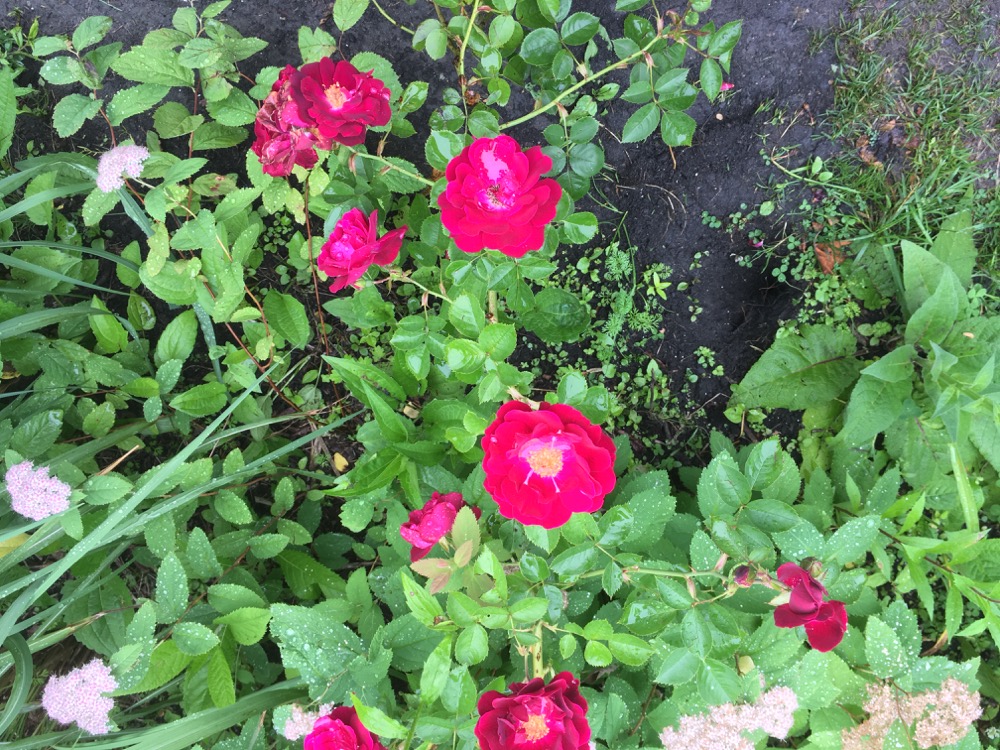 It was designed and developed by the landscaping married duo of Svendsen and Keller – of North Salem, New York. Although principal Joseph Keller grew up on the property and the whole place was his playground for decades. He began gardening there as a young man. He experimented, watched and waited, honing his craft, his design sense and horticultural expertise over the next thirty years. So it literally was The Garden of Ideas of Joseph Keller!
Heck, Keller's "experiment" was so good that in 2017, Yankee Magazine named it the best botanical garden in Connecticut.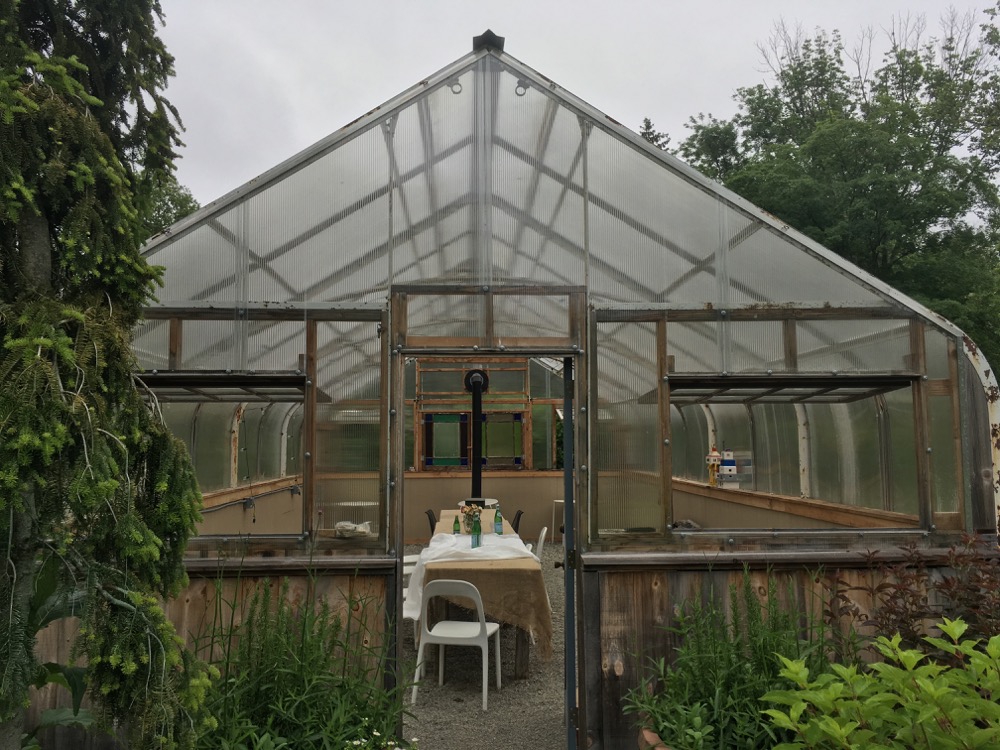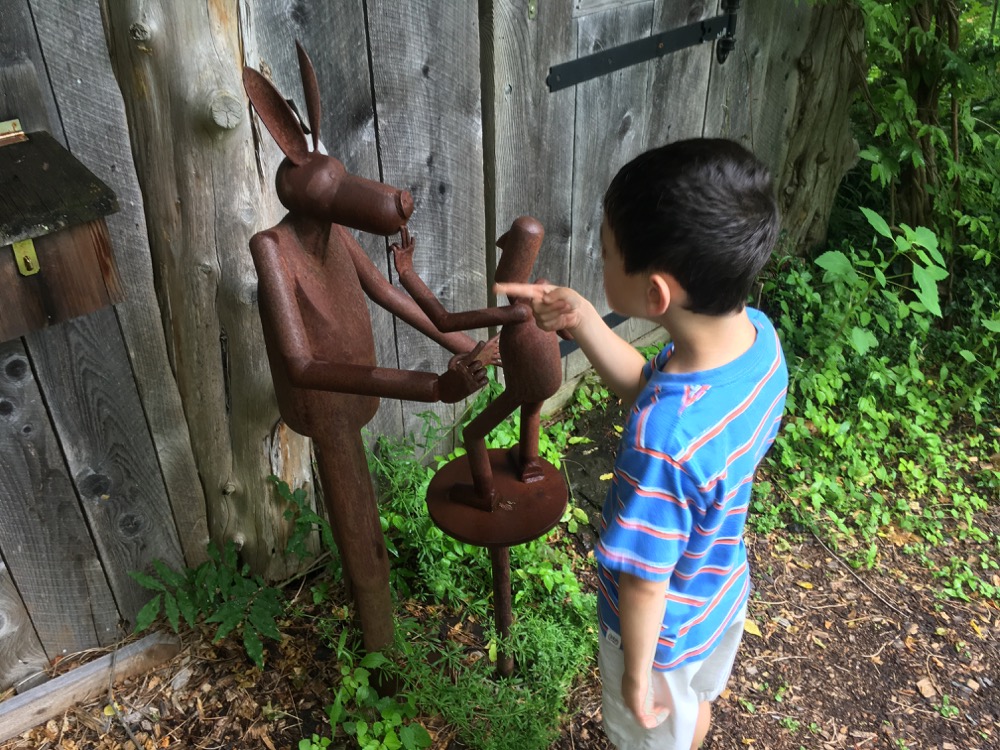 As Calvin and I strolled around and I read the somewhat high-minded literature and references to high-minded literature, I was struck by the… the… erudite nature of this place. (I later learned Keller, despite his lifetime of gardening and horticulture, went and got himself a degree in English from Penn.)
The Garden had a "Friends of" organization started by Keller and his wife and there were educational events there as well as things like Yoga and drum circles and such.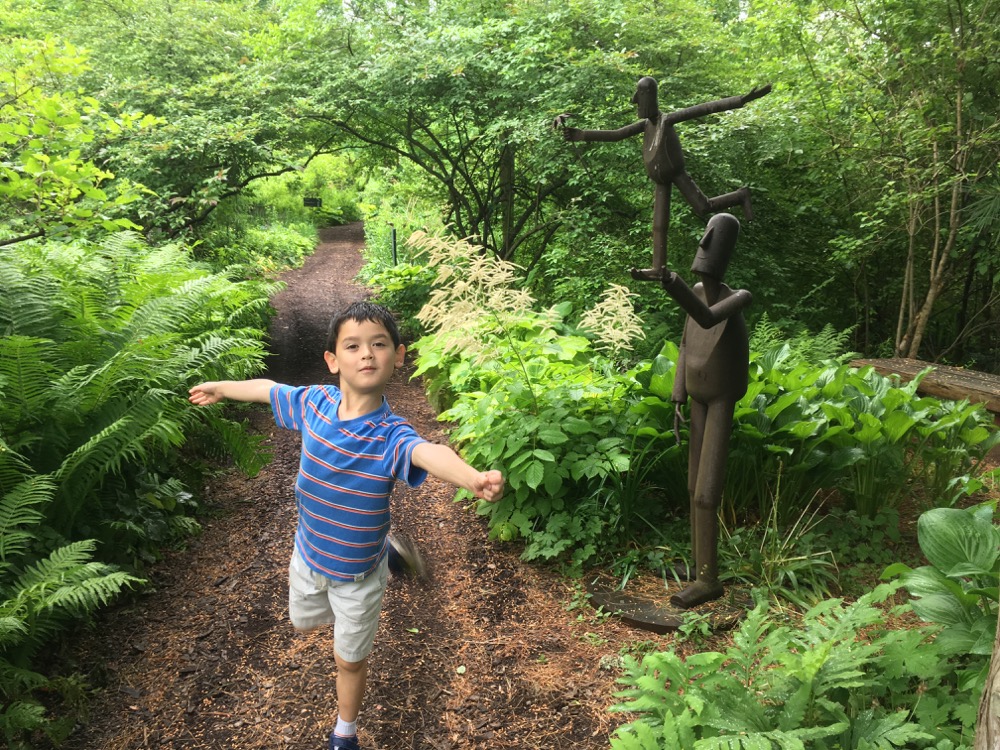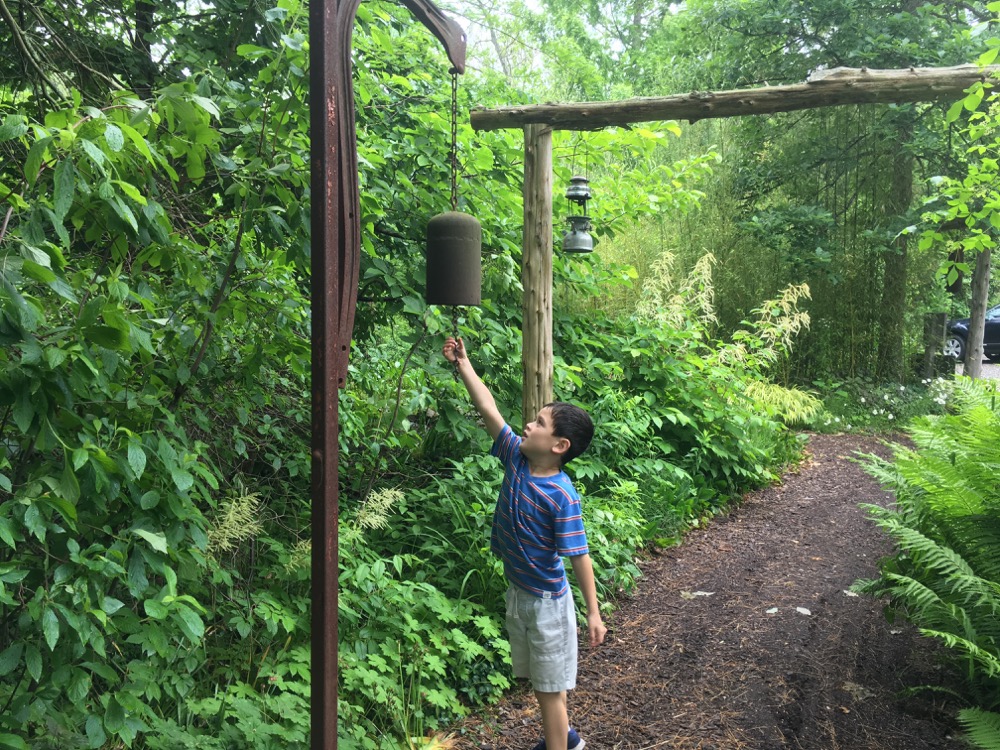 The garden itself was (and probably still is, though now it's private) a beautiful and really cool place. Some sculptures were bold and big and others were more subtle and hidden. Cute gnomes appeared in places that gnomes would appear if gnomes were real.
Let me mention again that Keller self-funded this place and it was open 365 days per year from dawn to dusk.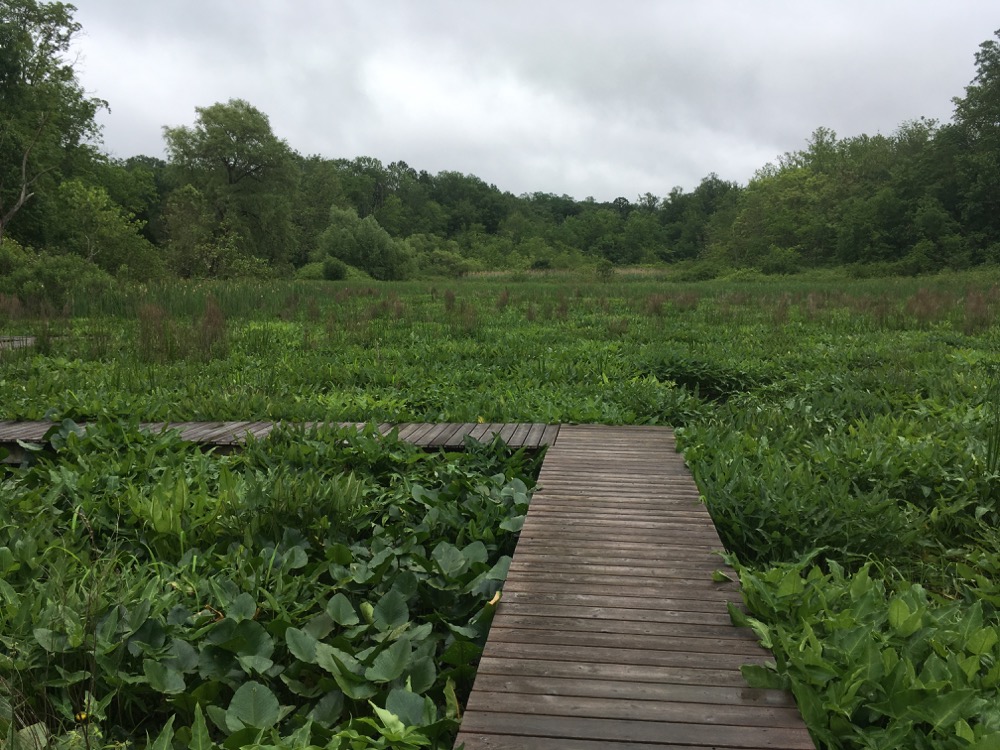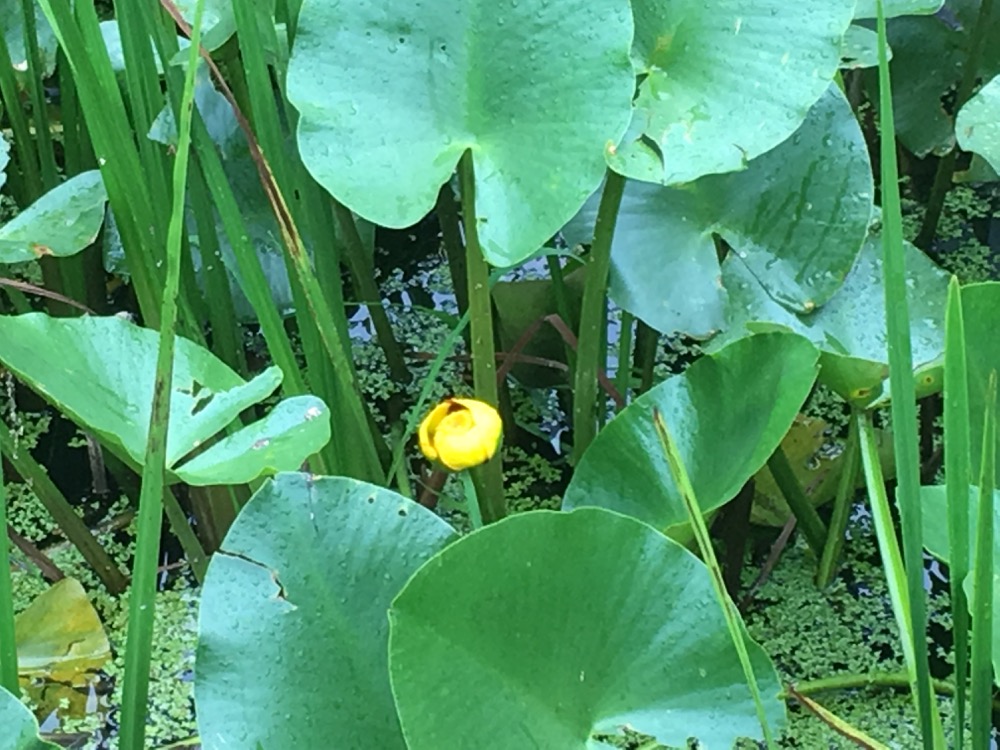 A lot was scrunched into the 12 acres. Near the Keller homestead, a vegetable garden and some chickens. A path led us to the English Garden with a little set-up for an afternoon tea. Large metal man-sculptures greeted us around corners through trellises.
More metal men (apparently Rastafarians this time), a mini stone pyramid that five-year-olds probably shouldn't have climbed upon, a greenhouse with stained glass windows… this place was eclectic to say the least.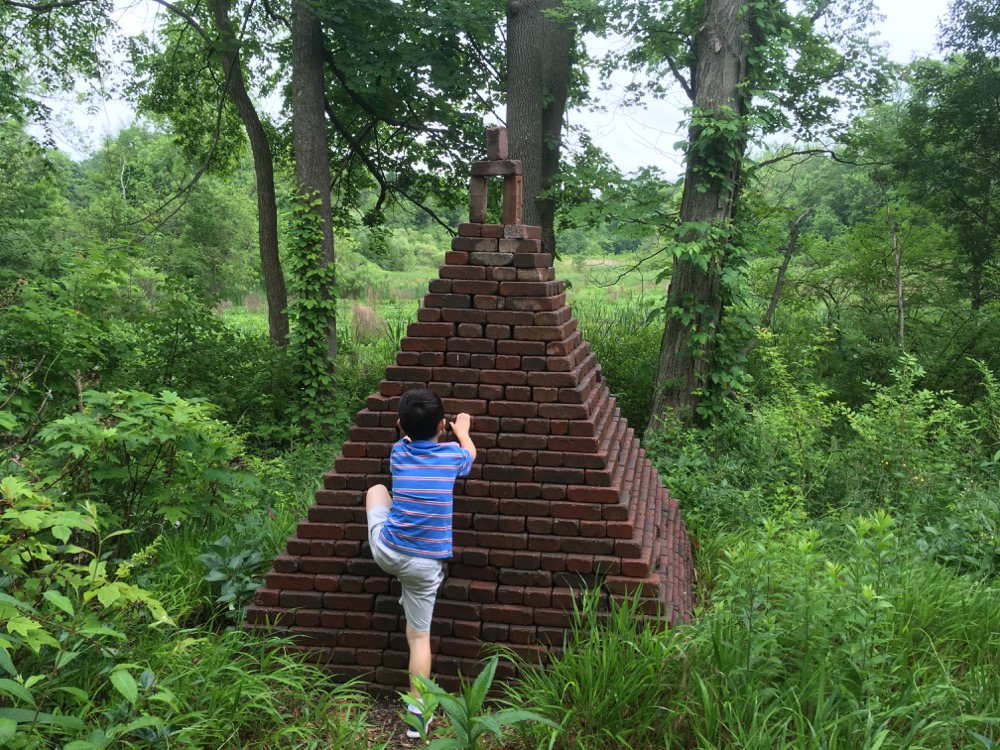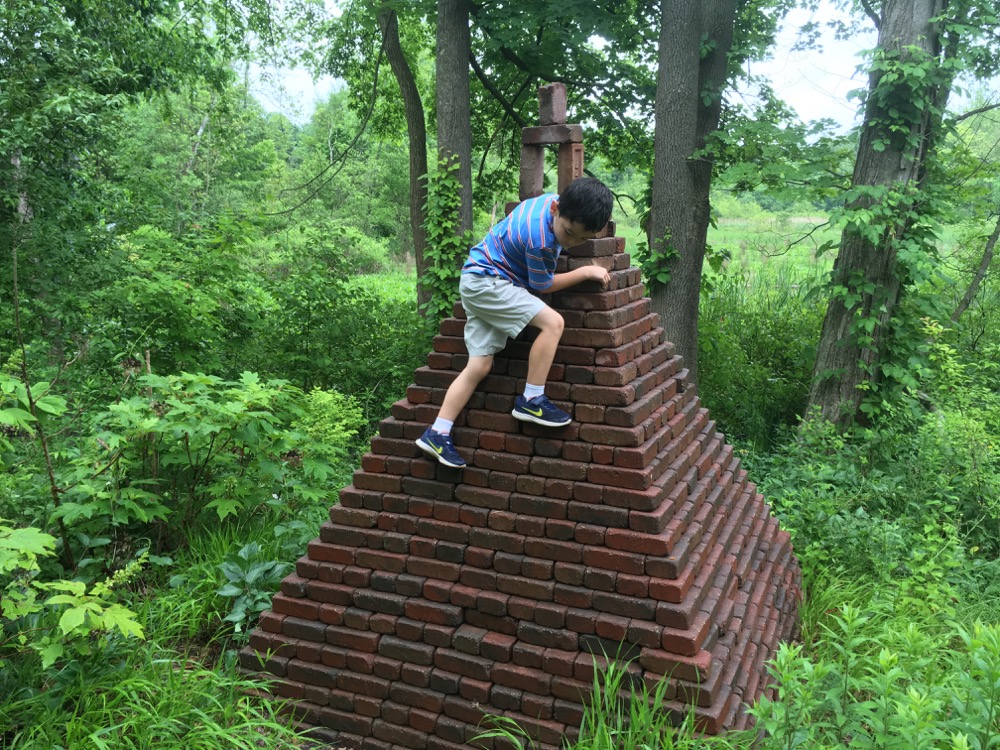 Another path took us to a fairly impressive boardwalk through a marsh. Here, I believe the gardeners were at work, as the proliferation of pretty lilies and other aquatic plants couldn't have been an accident.
I have a decently-sized yard and my wife and I spent a good deal of time working on it. But this place?! How?! It wasn't manicured, like, the gardens at Wickham Park in Manchester, but it clearly took a lot of work to keep it maintained and managed.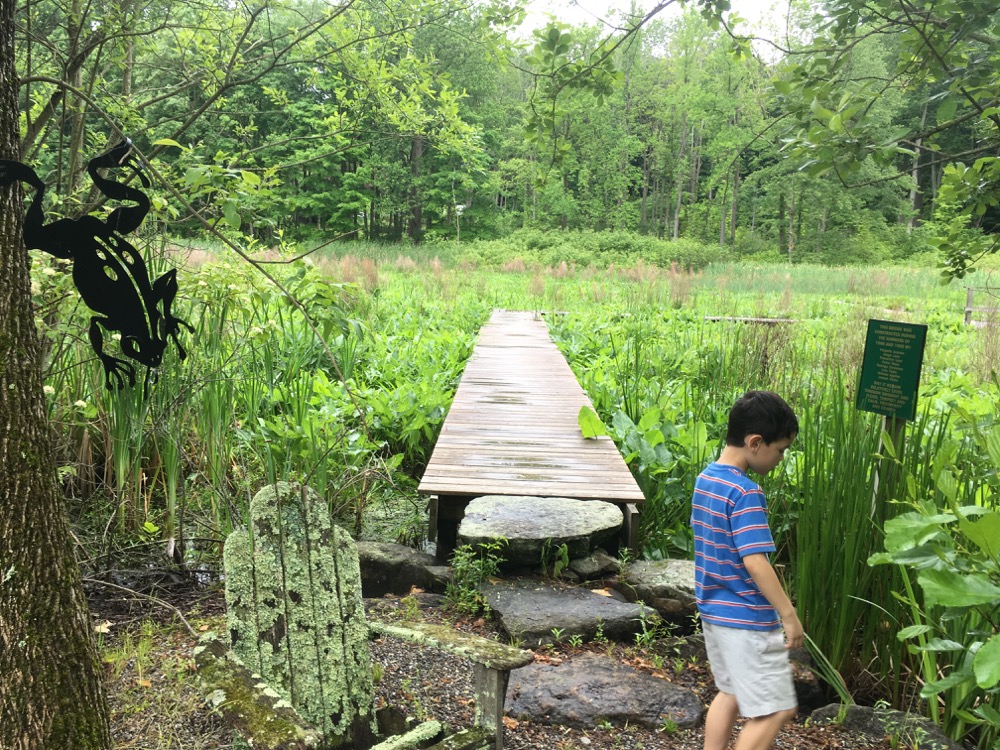 In light of that, Mr. Keller made some fundraising efforts in 2019, but they fell short of the necessary goal. Far short as it turned out. (All the money that was pledged was returned to the donors, which was nice.)
Another reason it closed? Too many dead and dying ash trees. Hey, I had that same issue in my yard. I feel you Master Gardener Keller, I feel you.
Oh, and property taxes. I feel you here too, my friend:
"Property taxes are onerous already and will only get worse," he said. "As the Garden expands and improves, maintenance costs keep rising. Charging admissions was a great idea — wish I had thought of it 10 years ago."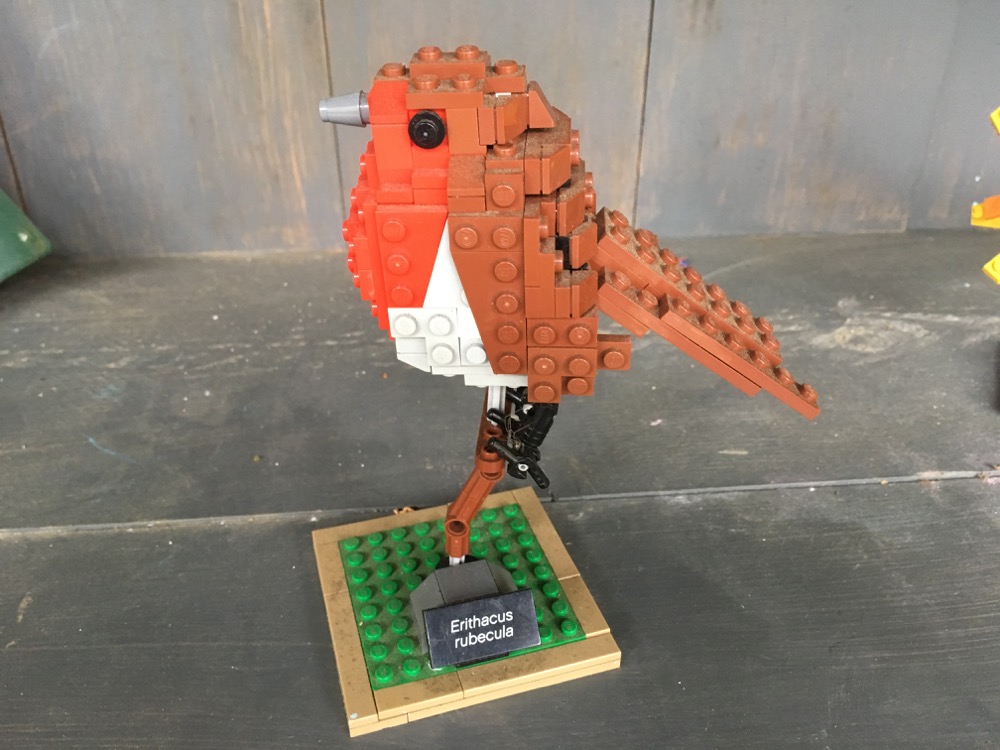 Gosh, kind of like creating original and entertaining reading material about all things Connecticut for free for decades? I feel such a kinship with this guy.
Today, Keller and his wife own and run their successful landscaping business, serving Westchester and Fairfield Counties and I wish them many years of success. What they gifted Ridgefield and the whole area with their Garden of Ideas was special.
Thank you.