Aurora Campechanas
Auroras Bakery and Restaurant, Hartford
Winter 2021
I'm friends with former Courant and current Hearst Media food writer Leeanne Griffin. She and I rarely write about the same things, but when we do, the results go something like this: For her very rare brewery stuff, she may ask me for some tips or background information. For everything else, she does her thing and I do my thing. After I'd visited Aurora's a couple times, I noticed Leeanne had done the same via her social media feed. She had enjoyed some of the same food I had! Fantastic!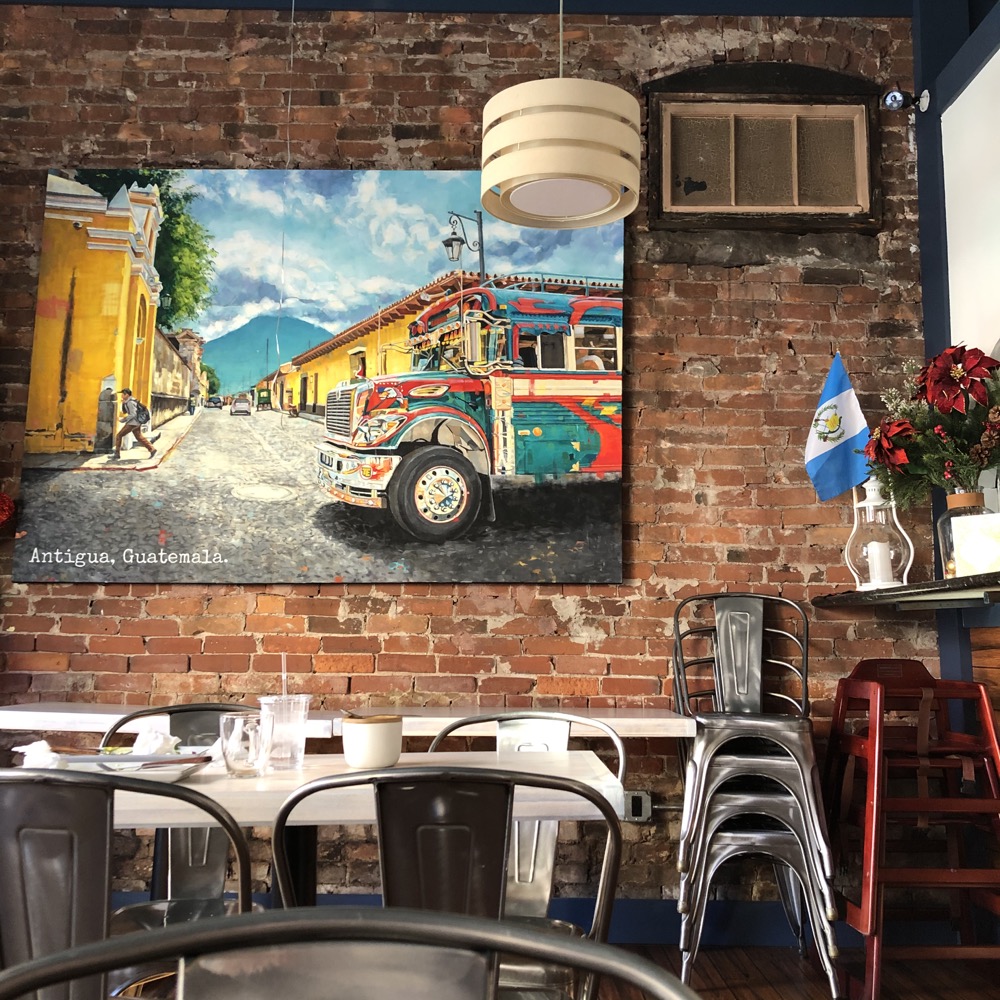 Then she told me that she'd be featuring them in an upcoming issue of Connecticut Magazine. Fantastic! Except… who wants to read my claptrap when they have Leeanne's article at their disposal?
Fortunately, I can lean on Leeanne's article to make my page a little bit better. Deal? Deal. Because honestly, Aurora's is good and plucky and deserving of getting good and proper treatment. The small Guatemalan bakery and restaurant opened in the dead of winter in the midst of a pandemic on a block of Capitol Avenue in a rebounding section of Hartford.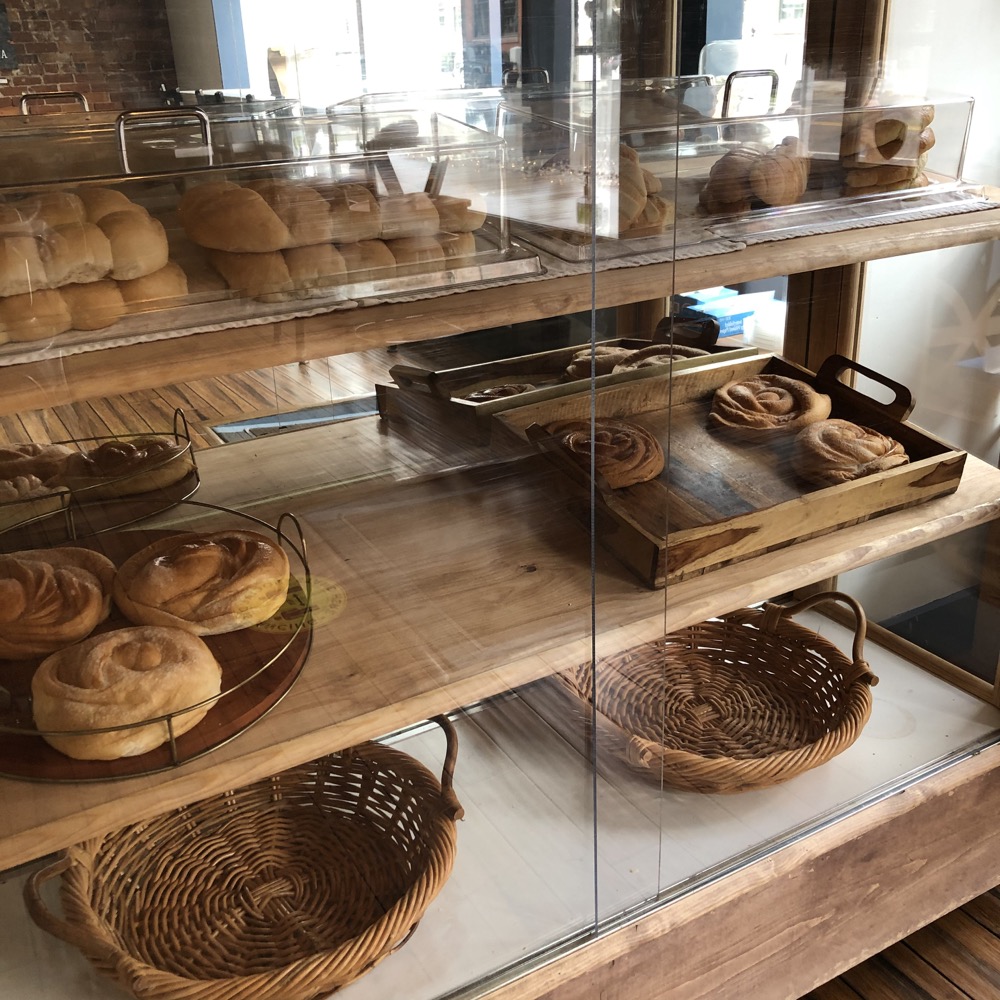 Based on that last sentence alone, you should be rooting for them regardless of their food. As it happens, the food is pretty darn great.
Aurora's provided my first… and second… and third Guatemalan food experience. I certainly wouldn't know something Guatemalan versus, say, something Honduran or Panamanian, but there are surely differences. And we all owe Guatemala a debt of gratitude, as they're responsible for some pretty important foods.
Most traditional foods in Guatemalan cuisine are based on Maya cuisine, with Spanish influence, and prominently feature corn, chilies and beans as key ingredients. Guatemala is famously home to the Hass avocado and the birthplace of chocolate, as first created by the Mayans
Thanks Guatemala!
Auroras did have an avocado toast special during my first visit, but it didn't seem like something that would have traveled to my house well. Instead, I opted for the "Breakfast Egg Sandwich." Fluffy eggs and some chorizo-like sausage, but for me it was the "home made subsandwich" bread. Good fresh bread is my favorite smell and my favorite food. I don't know if they really bake their bread here, but it might be the best bread I've had in the Hartford area.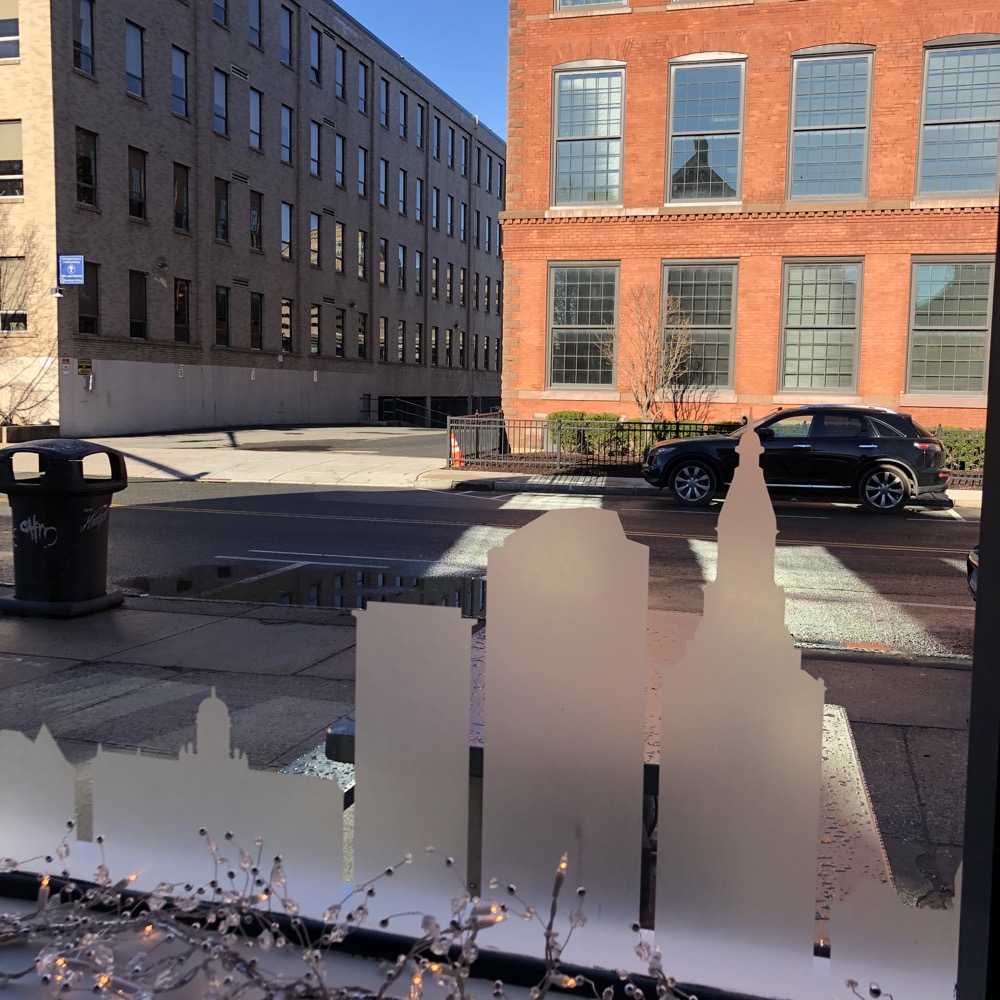 For example, I know Aby's Argentinian bakery supplies a lot of the Vietnamese with their banh for their banh mi around here so who knows. (Update: A commenter knows because he asked and Aurora's bakes their own bread!) And frankly, who cares. This sandwich bread is great. There are other breakfast offerings, including a "traditional Guatemalan Breakfast: Eggs served with black beans, rice, sweet plantain, queso crema, with choice of salami, chorizo, steak or grill chicken and fresh tortillas. I must return for this.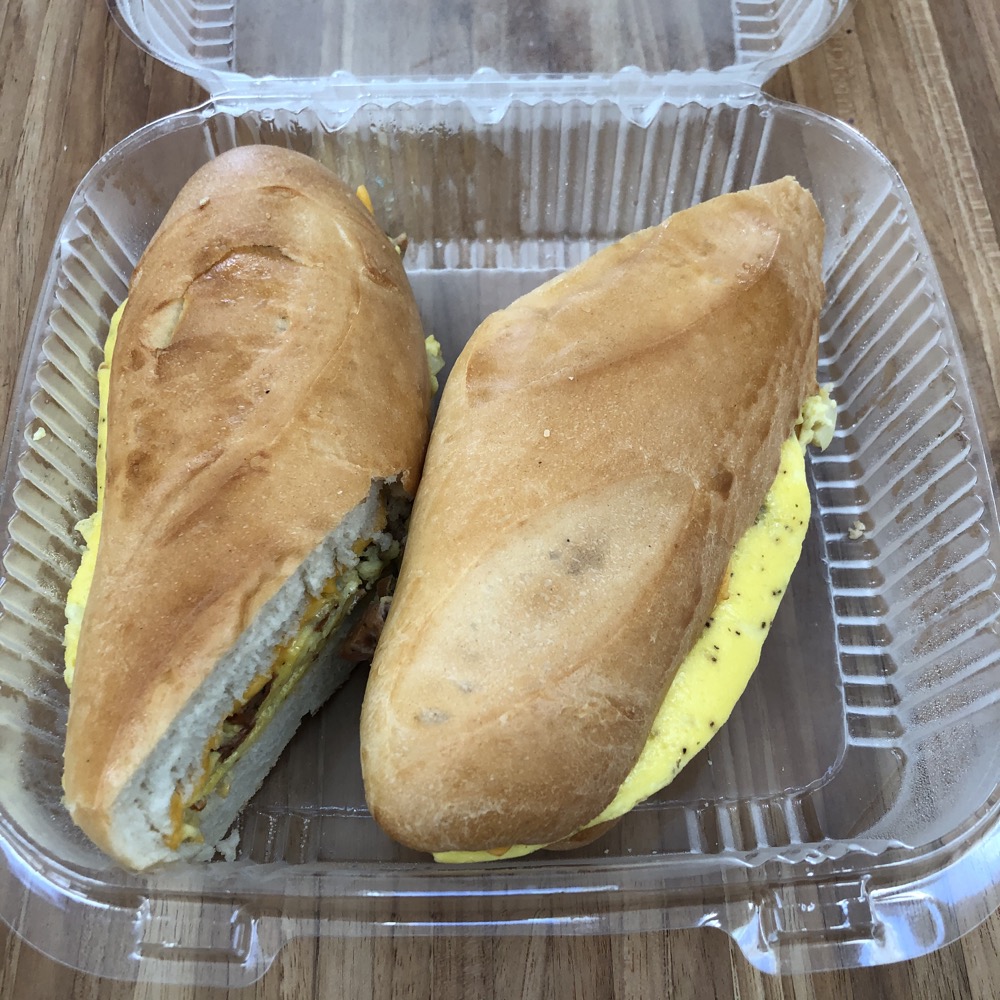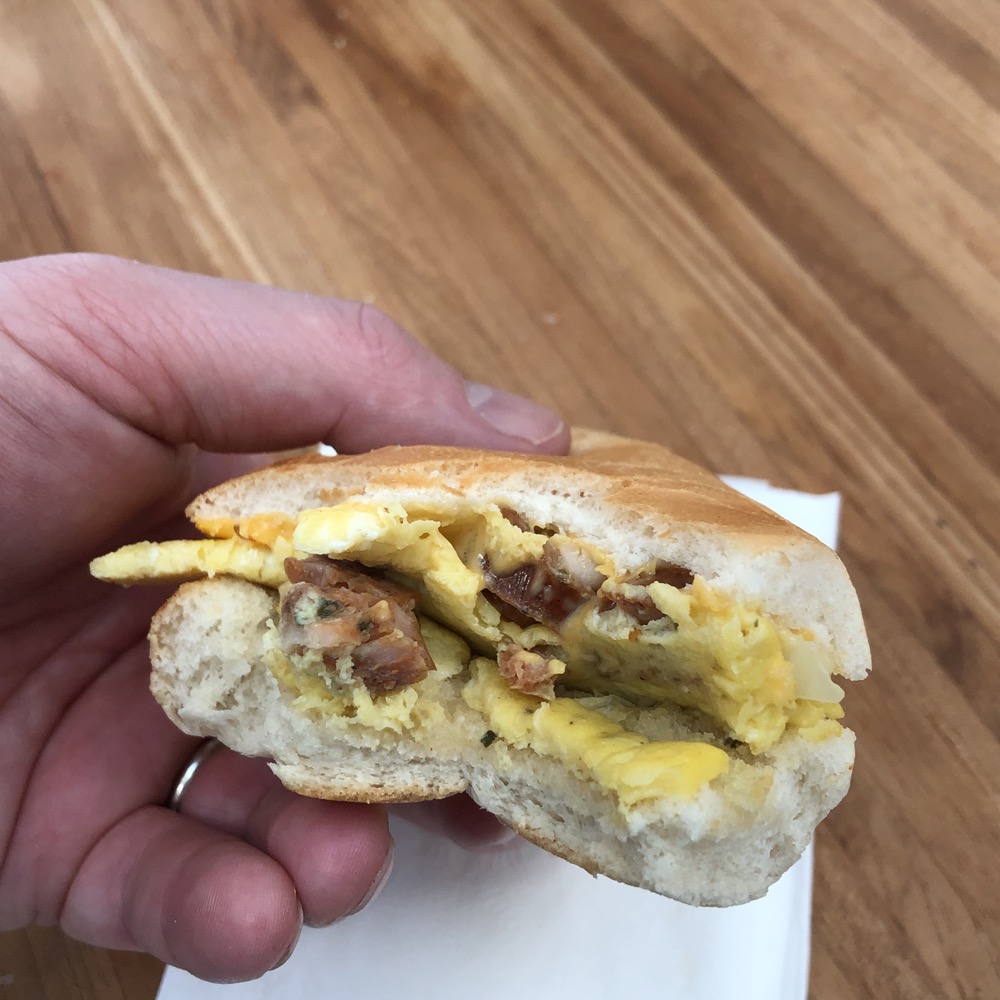 In the Connecticut Magazine article, co-owner Karen Valenzuela said, "Guatemalans love their bread." Aurora's has a display cabinet that has held a slightly different selection on each of my visits. Champurradas y tostadas (giant, subtly flavored Guatemalan cookies), french bread rolls, sweet breads, and Campechanas – fluffy sugar dusted rolls.
Here's the thing – these "sweet breads" and cookies and things are actually not very sweet at all. The sugar is used very sparingly and even the cookies weren't very sweet. It's like Guatemalans use sugar as a sort of spice rather than a flavoring, y'know? As a person without much of a sweet tooth, I really appreciated that.
On a subsequent visit I ordered shucos. Shucos, or Guatemalan "hot dogs," are served on those same perfect rolls with carne asada, grilled chicken or chorizo, along with chimichurri, avocado, cabbage salad, ketchup, mayo and mustard. The woman taking my order, whom I'm sure was the other co-owner, basically said, "you want chorizo. That's the real way." Chorizo it was then. Leeanne went with carne asada:
It's more like a grinder and a Mexican torta had a baby, with a burst of flavors and textures on the fresh bread. Maybe a hint of a great burger, too, with the carne asada's subtle char playing along with the ketchup and mustard. I missed the sandwich as soon as I took the last bite.
I don't like ketchup. At all. I hate it. But… I didn't mind it here. I'm not sure if it was some less sweet or smokier kind of ketchup or what, but it didn't ruin my enjoyment of the shucos. Another entirely new and delicious sandwich for me. (Aurora's has good vegetarian options too, see comment at bottom.)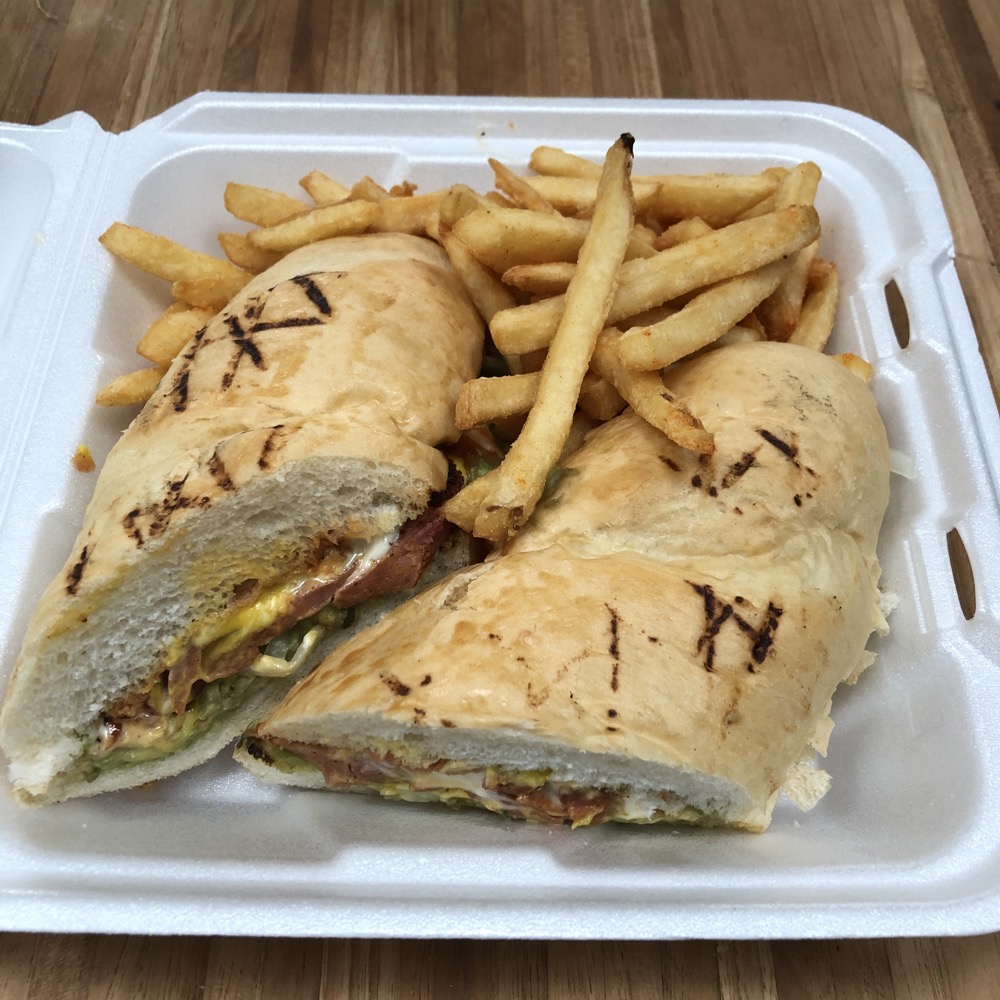 Aurora's has other menu items I'm curious to try. A drink called "Grilled pineapple lemonade." Churrasco with carne asada. Daily specials include tamales, traditional soups and stews, tacos and stuffed chiles. It just occurred to me – if Little River Restoratives remains open post-COVID, Aurora's should offer a late night menu of these very things I've had. What could be better after one too many cocktails right next door?
The service I've received here has been wonderful. They take the time to explain the various baked goods and always have a smile. I've been very happy to see take out bags lined up during my visits. First time business owners opening when and where they did, specializing in less-known restaurant cuisine is risky to say the least.
And the food is really, really good. I hope they make it through the pandemic and come out in the summer of 2021 with lines out their door.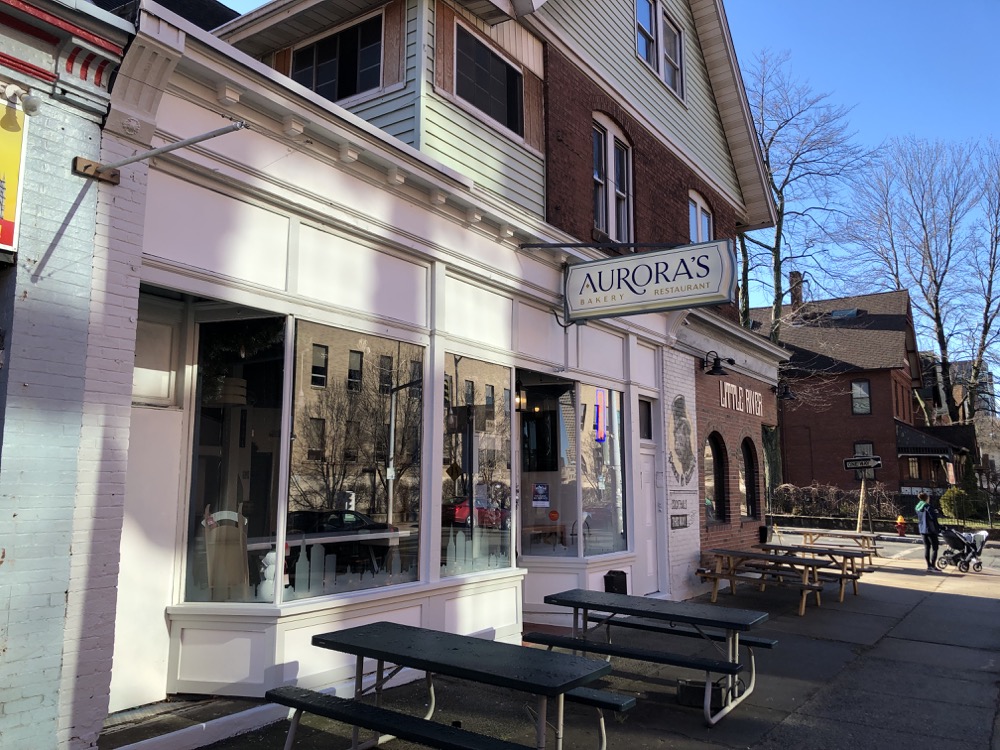 Aurora's Facebook page
CTMQ's CT World Food Tour