Beer, Glorious Beer, Hot Sausage and Mustard!
Guvnor's Brewery, Norwalk
I never visited Guvnor's Brewery. Pictures stolen from "The Hour"
I have no idea why you're reading this page. Maybe you're some weirdo Connecticut beer historian who is a glutton for punishment; reliving all the failed breweries of nutmeg yore through my words. If so, welcome. Welcome to our club. We meet once a year at empty former breweries.
This place only lasted 15 months and closed so long ago… and was certainly not mourned by anyone whose job wasn't affected by its closure… honestly, I've no idea why I'm writing about it.
Let's start with this: It was called Guvnor's Brewery because the dude who owned it, Tony Aulakh, was known as "The Guvnor." Okay, now I'm interested. It takes a special person to allow such a nickname to become a thing.
The Guvnor was also the brewer here. Guvnor's was the first of a succession of three failed breweries at 136 Washington Street in South Norwalk. Three. In just a few years. Before Guvnor's, this was a candy store. After Guvnor's, it was Hell or High Water Brewing and after that, Iron Brewing.
Congrats! You now just learned of three 21st century Connecticut breweries you had never heard of! (The space is a little bistro in 2023.)
Guvnor's Brewery brews its own batches of beer on-site, in a set of copper tanks directly behind the bar that serves them.

"It's straight from the tanks to the tap. There's no kegs, there's no middleman," Sullivan says. "It's the freshest, coldest beer you can get."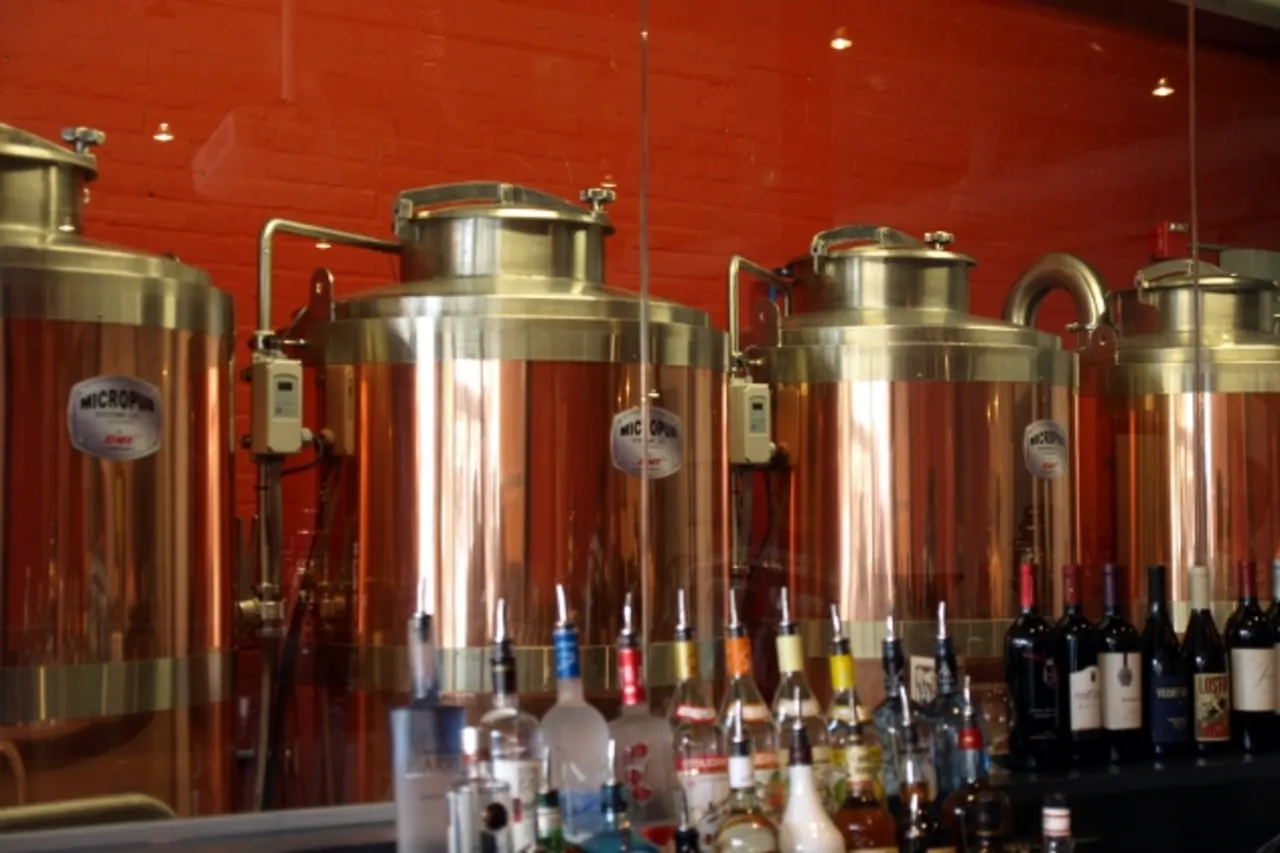 I pasted that bit because it's interesting how "coldest" was a huge selling point back then, before the American consumer realized that stouts are often served at room temperature in Ireland and that no one really wants an ice cold dubbel or whatever.
I have no idea if this was an all-grain operation or an extract brewery, and obviously that doesn't matter at all anymore. But they came out of the chute with a classic extract line-up: stout, IPA, wheat ale, blonde ale, amber ale, and a pils. I have no idea how good these beers were.
I do know that they were only served for 14 months, as Guvnor's closed in December of 2014. The owner blamed… parking. And winter weather.
Owner Tony Aulakh cited factors such as winter weather, parking and increased competition in the area.

"We didn't have any other option but to close up," Aulakh told The Hour.

Expensive parking has a role in deterring potential shoppers from spending more time in South Norwalk, Aulakh said, adding that Norwalk administrators may want to take a cue from some Westchester County towns that offer free parking in commercial districts to encourage holiday shopping.
Maybe he was right. Maybe that's why nothing has succeeded in this space and why SoNo seems to turn over restaurants and such so often. I'm familiar with similar issues in West Hartford, but as a local, I know where to park for free. And even so, if a place is good enough, a few bucks for parking is worth it.
So that was it. The Guvnor's run of barely more than a year. I'm just glad I didn't waste more than 15 minutes writing this page.