SoNo… So… No?
Iron Brewing Company, Norwalk
January 2020
I'm going to give some solid free advice to aspiring brewery operators: Do not lease the space at 136 Washington Street in Norwalk. I don't care how good you think you are. Just don't do it. In fact, I'd suggest you shy away from Norwalk altogether, but now in March 2021, it's too late for that.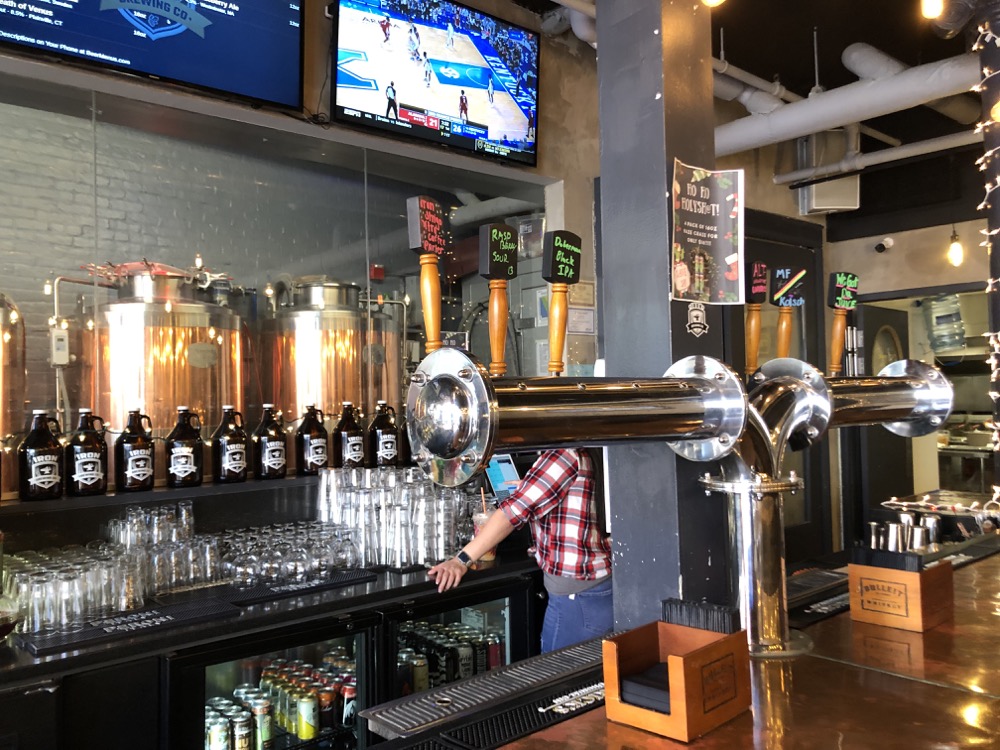 At least one new brewery is slated to open in Norwalk in 2021. A town that has seen New England Brewing leave many years ago. A town that had a fake brewpub called The SoNo Brewhouse that didn't last. A town that Charter Oak Brewing begged and pleaded with to open in to no avail.
Then, when you consider that this location at 136 Washington Street housed Guvnor's Brewery for about a year in 2014, then when that closed in walked Hell or High Water Brewpub which lasted a whopping six months until October 2017. From there, it was a very quick turnaround to the opening Iron Brewing Company in the same cursed space.
Iron Brewing lasted two and a half years, closing in July 2020. So they "win"? I guess?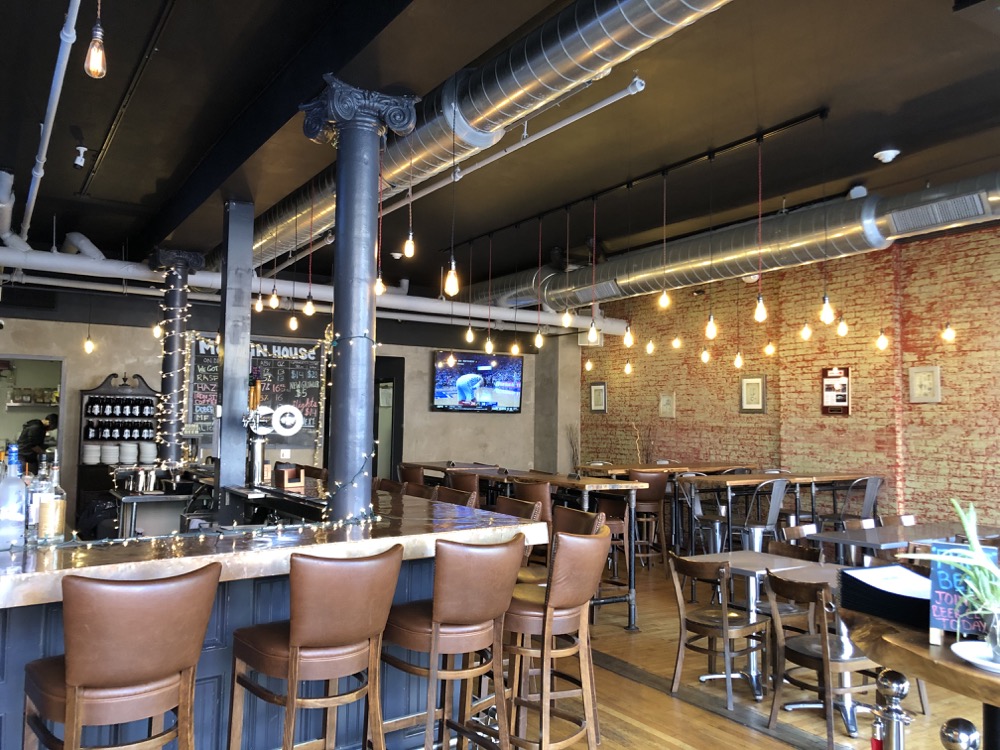 In fairness, Iron Brewing closed in the summer of the pandemic and made it clear that it was the pandemic that was the reason for closing. And that's obviously no fault of theirs. The Iron business model did not include canning or distribution, their space was too small to host socially distanced patrons, and they had no ability to host people outdoors.
For all you Iron Brewing fans, there was a glimmer of hope in their last social media post in July 2020:
Sorry to let everyone know but due to the circumstances of COVID and limited space that we had for outdoor seating, we had to make the business decision to close. We are looking at new spaces and locations with more outdoor seating and parking. We will keep you informed to bring you some great beer once again!
It is now about eight months since that post and if they really are looking to reopen somewhere, I wish them luck. At least it won't be at 136 Washington Street.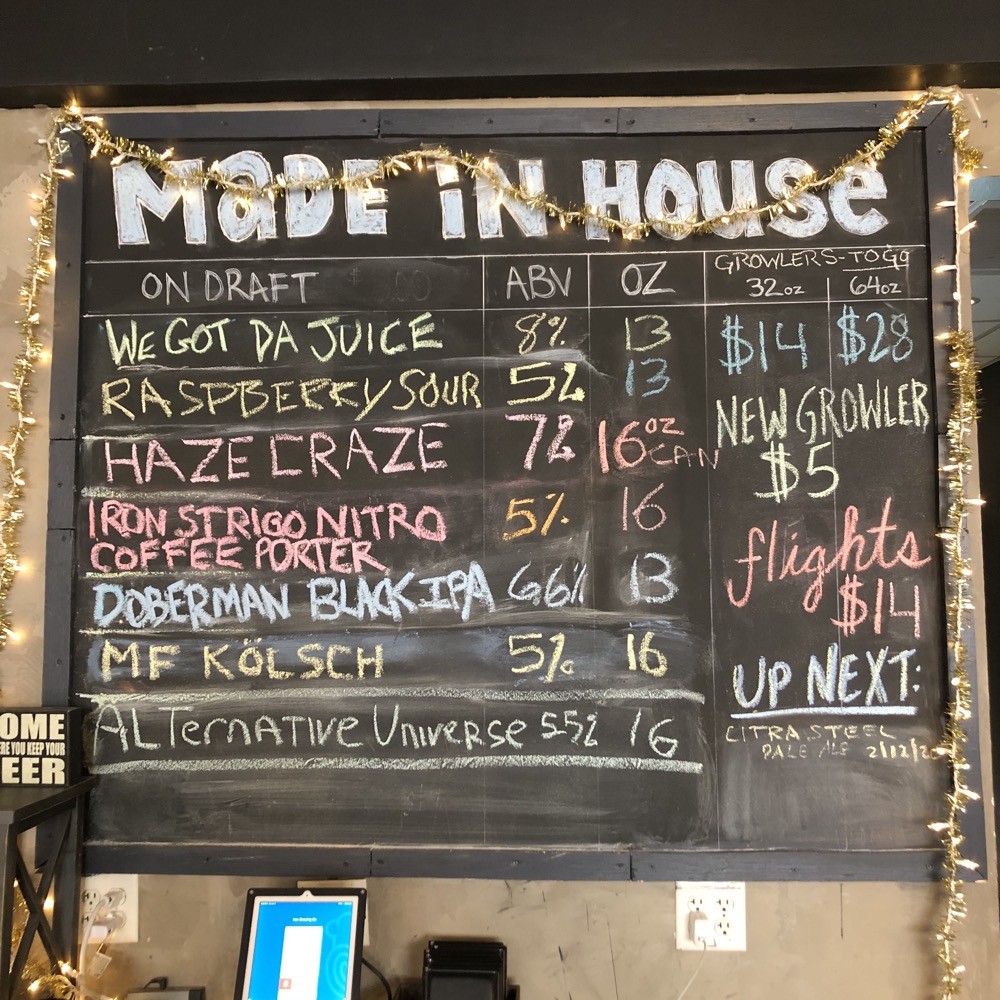 Though lasting for over two years, Iron Brewing was not on the tip of anyone's tongue when it came to Connecticut breweries. In fact, I texted a friend the day I went and that person, who knows a lot about Connecticut breweries and beer, had to Google to see if Iron Brewing was a real place. I can confirm: it was a real place.
I arrived with my son at 12:30 on a lovely January Saturday. (It was one of those weird 65-degree Climate Change days.) The entire brewpub was empty. Hm. SoNo is a high pedestrian traffic area, so I'd have expected a few more people here. (I was told by the same texter that January lunch periods at places like this are always generally empty though.)
Our server was happy to see us and acted as though the Ghost Town thing was fine.
I didn't care as long as the kitchen was open. But empty spaces aren't going to pay the high rent in SoNo either.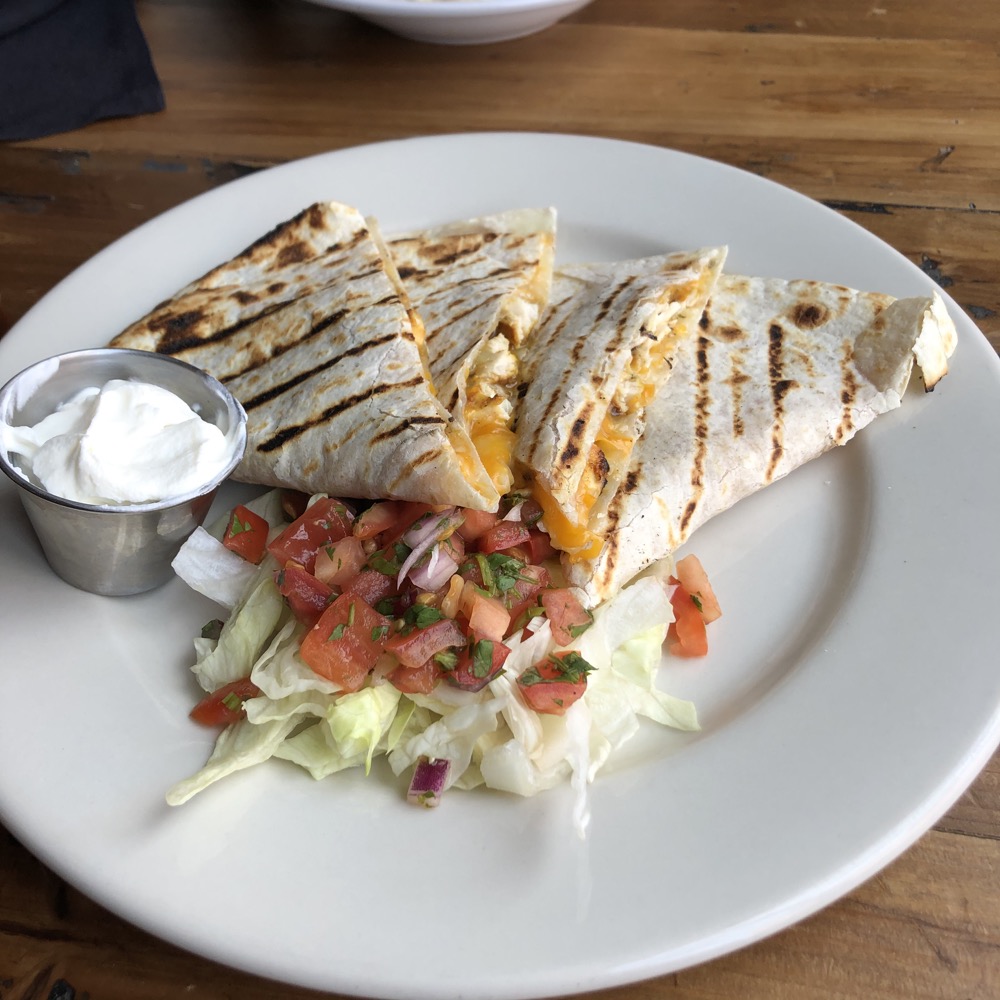 I ordered a flight and a quesadilla. (Mac and cheese and lemonade for the child.) The space itself was pretty nice. All metal surfaces were shiny, and the dark wood throughout gave Iron Brewing a nice pubby feel. Of course I'm sure they did better business later in the day and I can see why. It seemed like a pretty cool place to hang out. (Spigot Beer, a beer-focused bar across the street, offers some stiff competition though. And while it has remained shuttered through the entire pandemic – as a bar rather than a restaurant or brewpub per the COVID rules – they'll likely weather the storm.)
My flight was made up of the MF Kolsch, Doberman Black IPA, We Got Da Juice DIPA, and Iron Strigo Nitro Coffee Porter. So while we wait for it, who are these guys that people outside of SoNo don't seem to KnowSo well?
Research chemists by day, brewers by night! This is the story of our three brewers Adam, John, and Shane. Hence our motto, "Better Beer Through Chemistry." The three of them met each other working in research and development at a semiconductor company. In working together, they would speak about brewing beer daily (while still getting work done of course since John was their boss). Among these conversations they would also trade their own home brews offering each other feedback and advice. Then that day came when they were approached to start of a brewpub in the heart of South Norwalk and it was an offer they couldn't refuse. To brew at a larger scale came naturally to them since all their full-time careers have consisted of formulating and guiding the scale up of highly technical chemistry formulations. As well, between the three of them, there is over 50 years of brewing experience.
Again, if someone approaches you to go pro at 136 Washington Street in South Norwalk, refuse that offer. The space has a terrible track record. And also, when you go pro, please don't tell us how many years of brewing experience you have in your garage. That doesn't equate to squat at the professional level.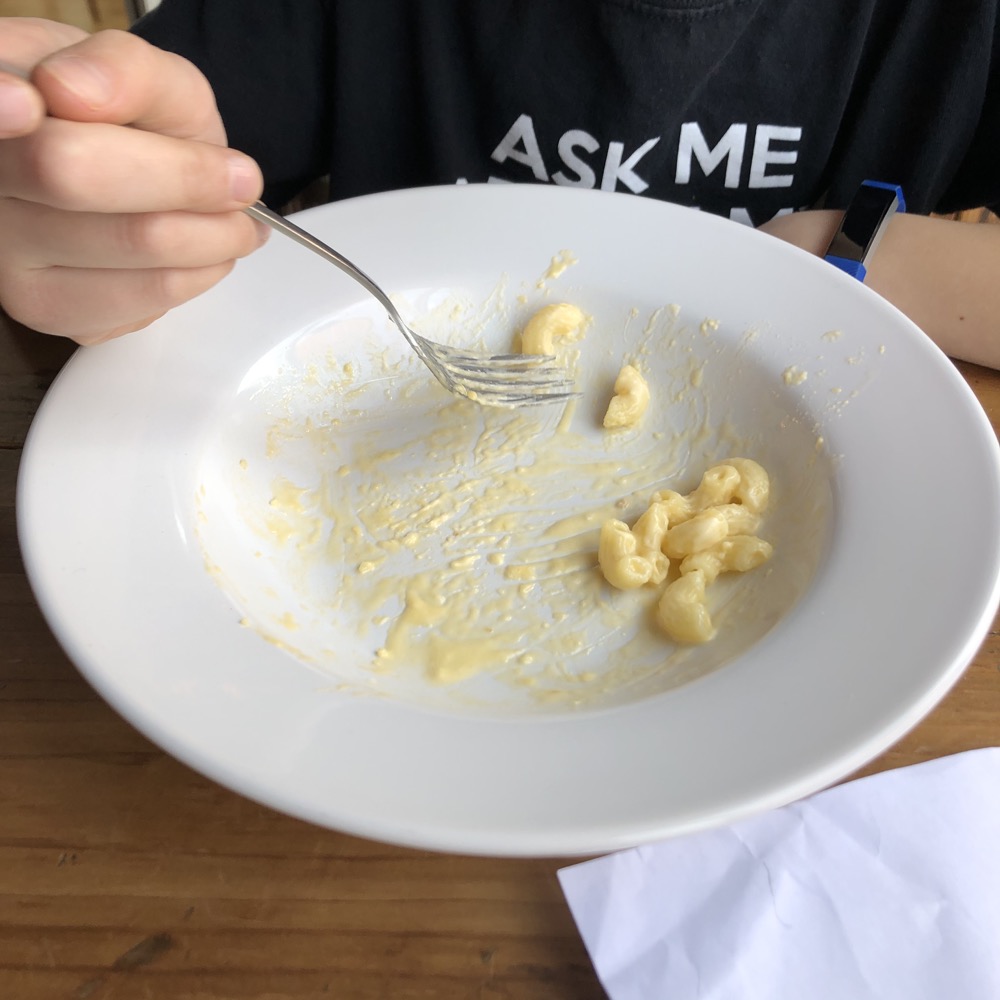 Same story – they and their friends really liked their (free) beer, as friends always do. They gathered up all the necessary buzzwords when it came to their beer and food (local! craft! handmade! etc.) They included a few touches from the periodic table in their motif, which was a neat touch.
My quesadilla was really good, and Calvin enjoyed his mac and cheese. (I'm happy to report that as he approaches 10, he seems to have left that meal choice behind in favor of much better options. Hooray!) On to the beer.
The Kolsch was just not good. In fact, it was pretty awful. It had a weird sourness to it that I couldn't pinpoint. Perhaps it was from poorly cleaned tap lines. Perhaps it was from poorly monitored brewing processes (but they're chemists!). All I know is that it was really bad and as we know, if your classic styles aren't good, then I'm going to judge you harshly.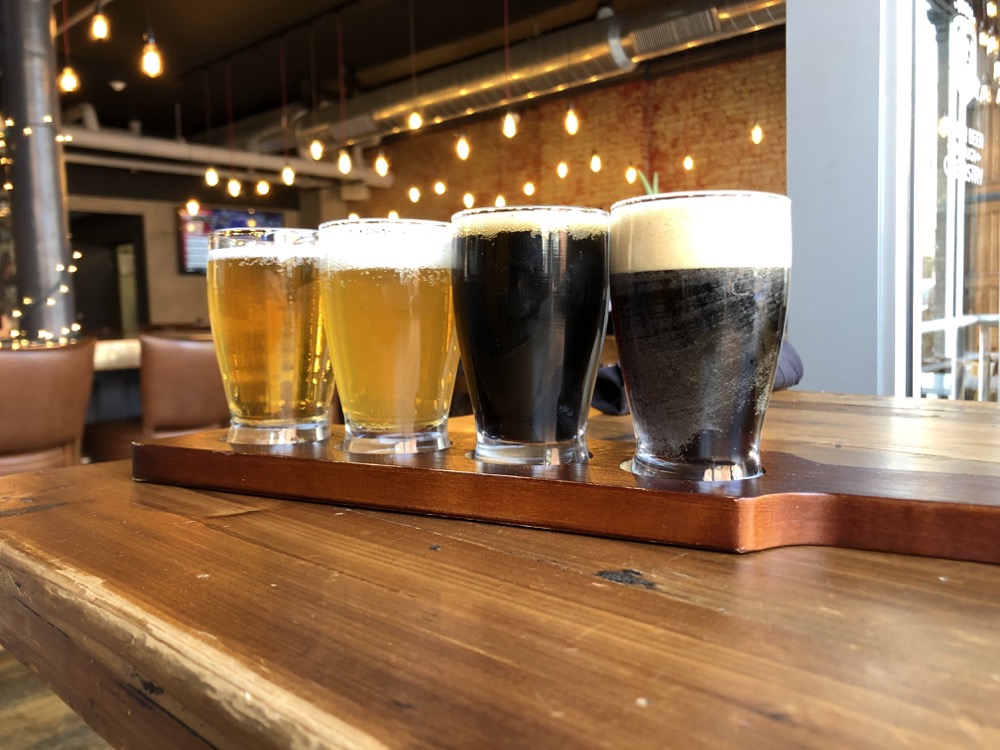 The black IPA, on the other hand, was quite enjoyable. Just the right balance of hop bite and earthy undertones. Spoiler alert – this was their best beer of the day, by a mile. I wish I had just ordered a pint of it and nothing else.
And I say that even though their NEIPA/DIPA citrusy thing was brewed pretty much as it should have been. But this was January 2020 and I had become so sick of this style and it's high 8% alcohol that I could have done without it. (By this time in my Connecticut beer journey, I had more or less stopped drinking beer any time other than Saturday nights or during these "reporting" trips.)
While the DIPA was fine for what it was, and I'm sure it was a crowd pleaser, the coffee porter was abysmal. I was mad that it was the last thing I'd taste from Iron Brewing – as it turns out, ever. I think my brain was programmed for a nitro stout, so the thinness of the porter threw me off a bit. But the metallic (Iron? Iron Brewing?) taste that pierced my throat overwhelmed any coffee notes that may have been there. Blergh.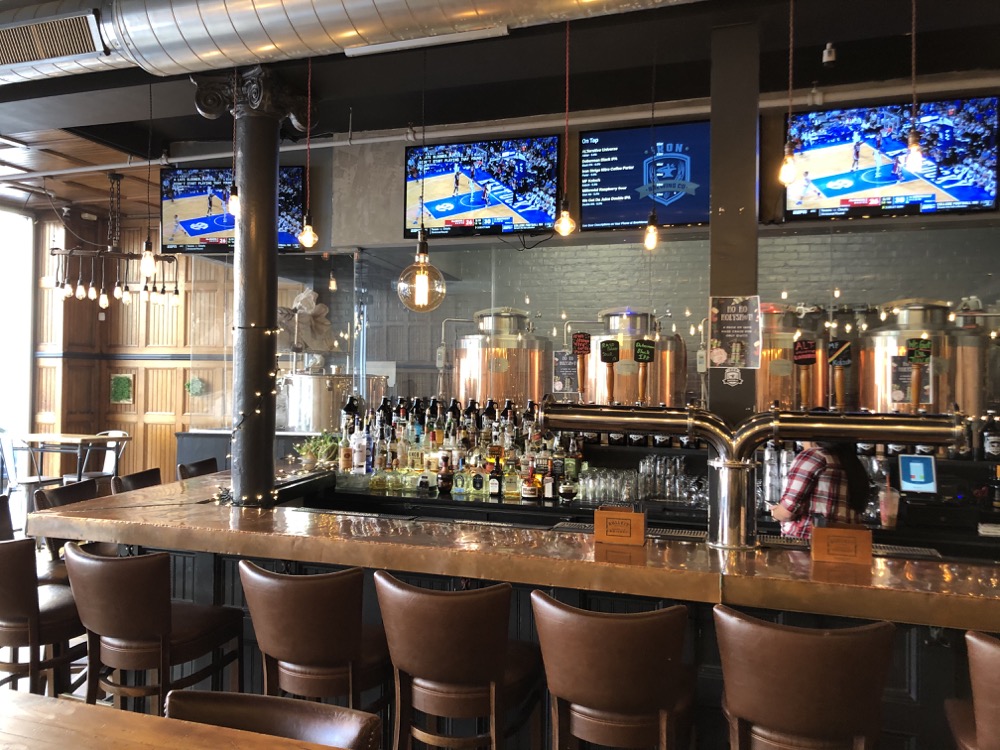 Two out of four does not cut it in today's competitive brewery marketplace. Why would I come here when the Spigot is across the street, featuring beers from a dozen excellent breweries? (Okay, yeah, perhaps to eat. Good point.) Some friends of mine who live in the area all basically echoed that point.
I hope the guys behind Iron Brewing are plugging along at their chemist jobs and had a good experience running a brewpub. The pandemic shuttered many businesses in Connecticut and around the country. Iron Brewing was a nice enough place that needed some work on their beers, but the curse of 136 Washington Street is impossible to overcome.