Horseshoe Horsepower
Horseshoe/Pequabuck Falls, Plymouth
February 2023
Some of Connecticut's most dramatic waterfalls are not natural. I don't know if that's an indictment of our natural waterfalls or a credit to 19th century masons and dam builders. Probably a little bit of both. Note: my pictures are from a very, very dry winter. You should go after a period of rain.
Horseshoe Falls, which many call Pequabuck Falls, tumbles over a dam built before the Civil War. Yes, in 1851, Eli Terry built a dam on the Pequabuck River to supply water power for a new factory, the Terryville Manufacturing Company. Located on Canal Street, the shop made clocks and clock parts. At this point, I assume all of you know who Eli Terry was and what Terryville and Eli Terry is to American clockmaking history. (if not, check out the American Clock & Watch Museum in neighboring Bristol.)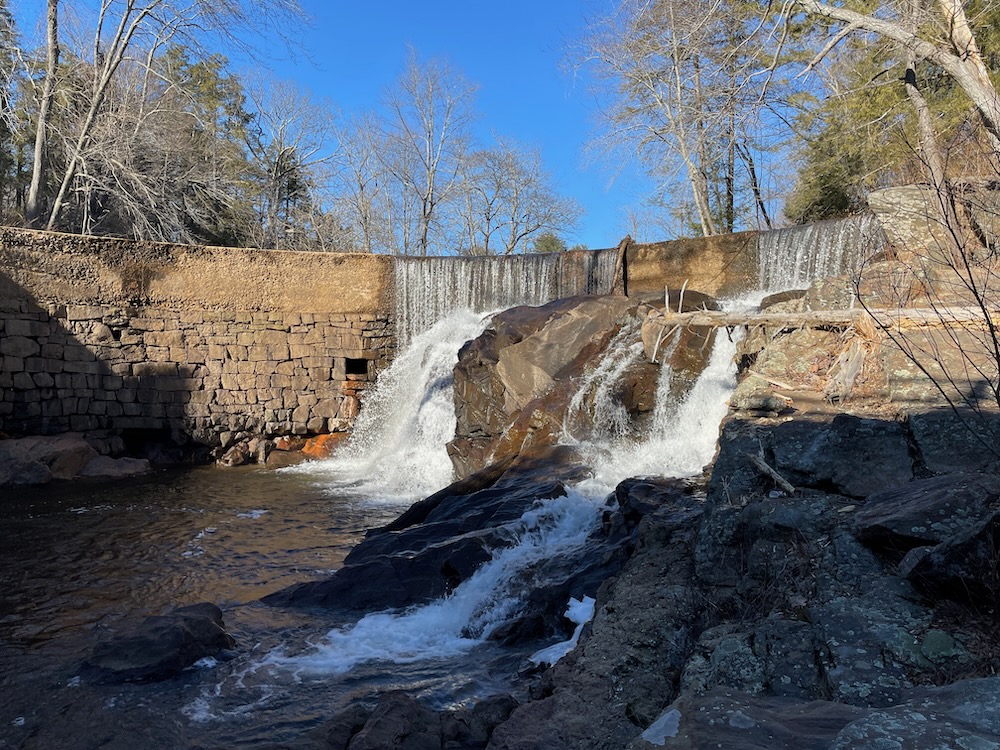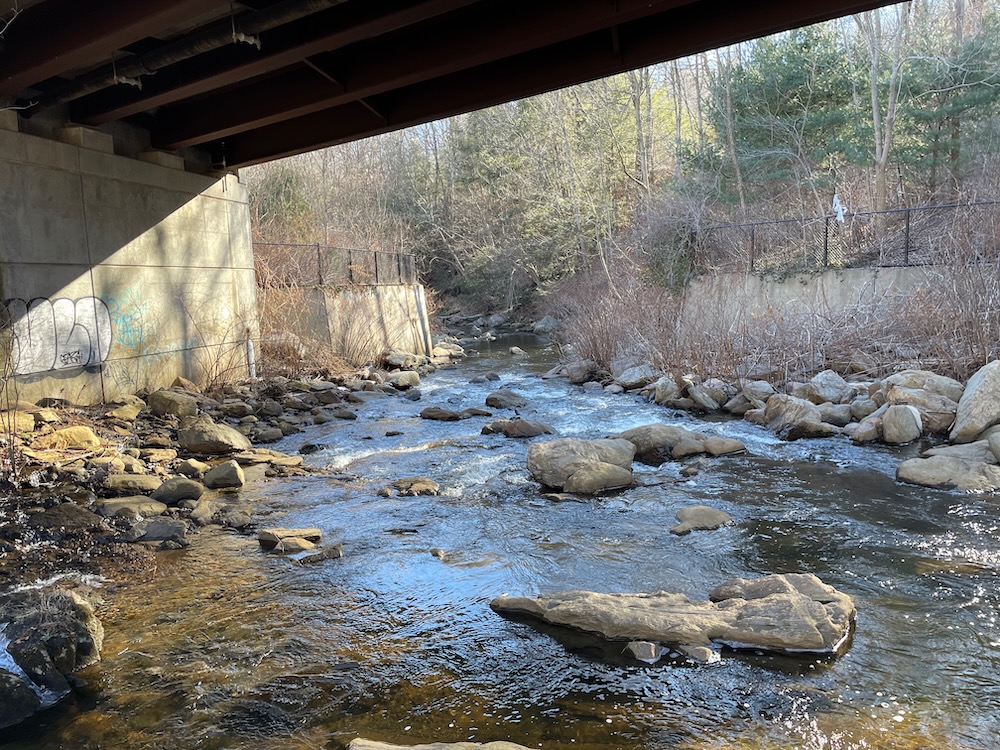 Water from the pond was diverted down a canal to turn a water wheel that generated 35 horsepower at full speed. In 1864, the factory became the Eagle Bit and Buckle Company, manufacturers of harness bits and buckles for the Union Army during the Civil War. Eventually, locks for mailbag pouches were made here. I assume by now you all know about Eagle Locks and the history of lock making in Connecticut. (If not, check out the Lock Museum of America right down the street from these falls.) Later a sawmill occupied the site, and by 1908, it was a woodturning plant.
A waterwheel powered the shop until 1913 when it was replaced by an electric motor. Today, the site of the original factory is the home of Lassy Technical Machining, LLC, continuing Plymouth's rich industrial heritage. Also today the bridge crossing the Pequabuck below the falls has been knighted. Or should I say "Knighted." I assume you all know about Ted Knight of "The Mary Tyler Moore Show," "Caddyshack," and "Too Close for Comfort" and the fact he was born and raised right near this bridge and falls. (If not, check out the Ted Knight Bridge page on this very website.)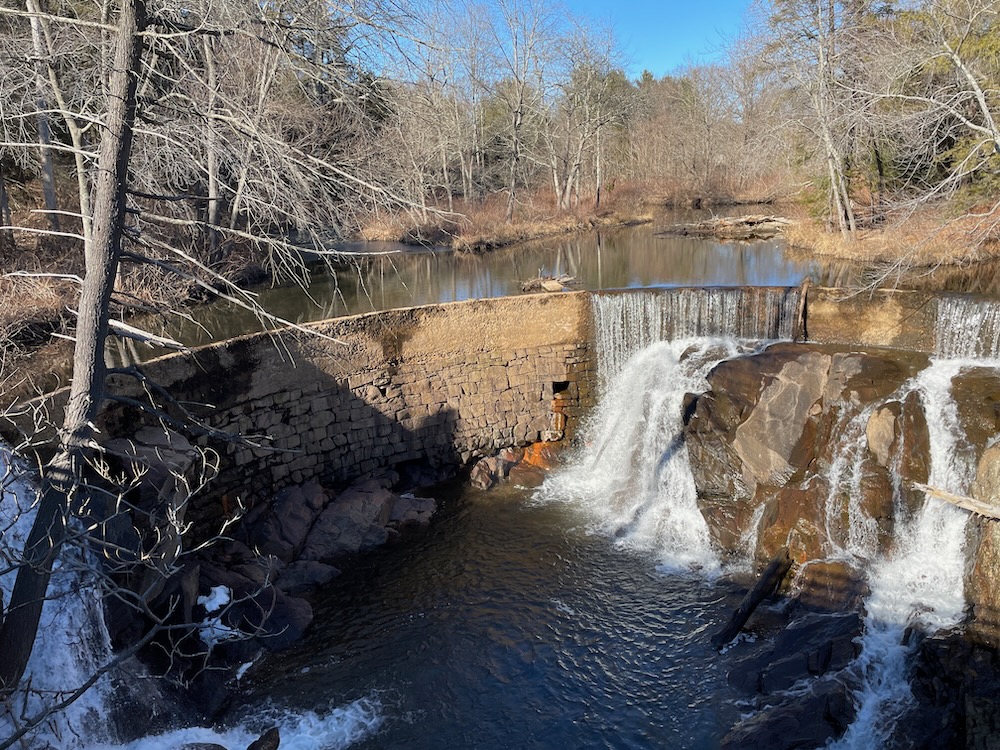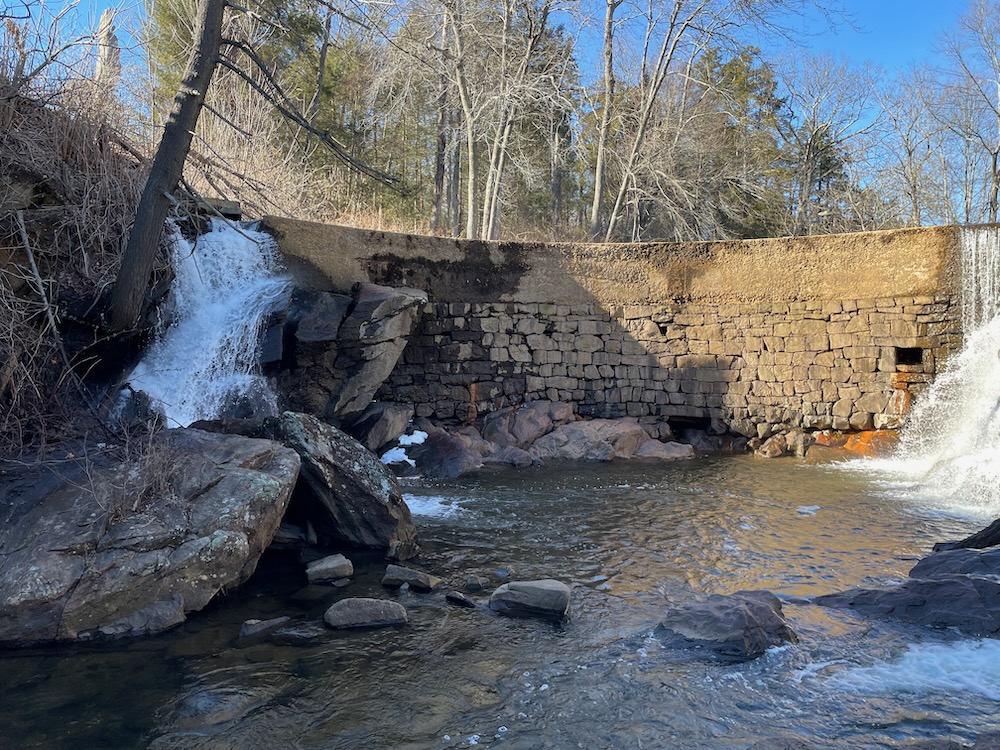 There's a small parking area on the other side of Canal Street, and you can walk around the falls area without concern. (Though do be careful with little kids.) It's tough to get a good picture of the whole falls, but that's why I have my special arrangement with professional photographer Justin Coleman. I assume you all know about Justin's work and how great it is. (If not, check out his collections and portfolio.)
Whether you call it Horseshoe or Pequabuck… whether you say Terryville or Plymouth… whether your an clock or lock fan… no matter. This falls is for everybody.