Everything Plymouth
I've been exploring and writing about Connecticut since 2006. After a decade, I began compiling CTMQ guides for each town in the state. I plan on "completing" Plymouth CTMQ-style… as well as the other 168 towns, cities, and boroughs in Connecticut. After all, that is the ultimate goal of CTMQ.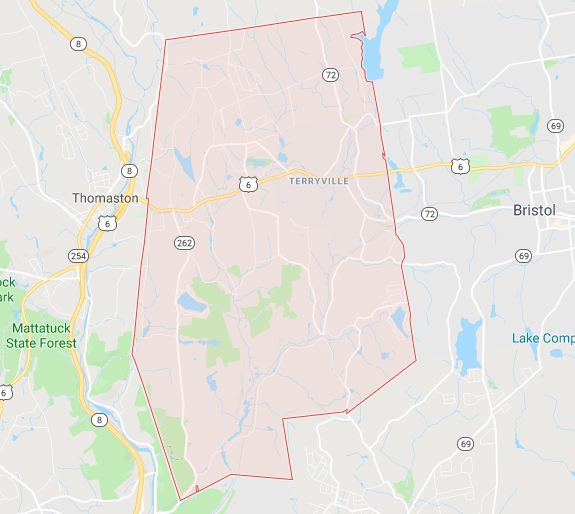 What do you know about the town that is most famous for not being Bristol? You can scroll down for my list of things to do in town. Or, as always, you can click on the town's tag to see what I've done.
If I've missed anything in town or if anything has closed or changed, please let me know.

All The CTMQ Plymouth Stuff
Museums
Alley House Museum
Lock Museum of America
Toll House Museum
Hikes
Mattatuck State Forest
Hancock Brook Lake
CFPA's Mattatuck Trail – Intro
CFPA's Tunxis Mainline Trail – Intro
CFPA's Tunxis Regional Trails – Intro
CFPA's Waterbury Area Trails – Intro
Plymouth Land Trust – Intro
Kleindienst Preserve
Leach Stanton Preserve
Town Trail – Intro
Food & Drink
Unique Restaurant: Chute Gates Steakhouse & Saloon
Looking for your favorite restaurant? Here is an explanation as to why it's not here.
Other Stuff, Often the Best Stuff
Buttermilk Falls
Greystone Falls
Horseshoe/Pequabuck Falls
Indian Jack Cave
Charlie Krug Cave
Plymabama
Pondering Creations
Ives Toy Factory
Town Essay: Plymouth Rock(s)!
Pequabuck/Terryville Tunnel
Dorrence Atwater Memorial
Eli Terry Water Wheel
World's only Eli Terry wooden clock
The Ted Knight Bridge
Satan in CT: Devil's Backbone
Completion Celebration Meal & Plymouth Wrap-Up
Eagles Nest