Just Go With Me Here
Long Meadow Falls, Oxford
April 2016
Yeah, I know. This page is ridiculous. These falls don't appear in any guidebook and I may be the first person in history to hop out of his or her car to take not one, but two bad pictures of the unnamed falls on the unnamed stream.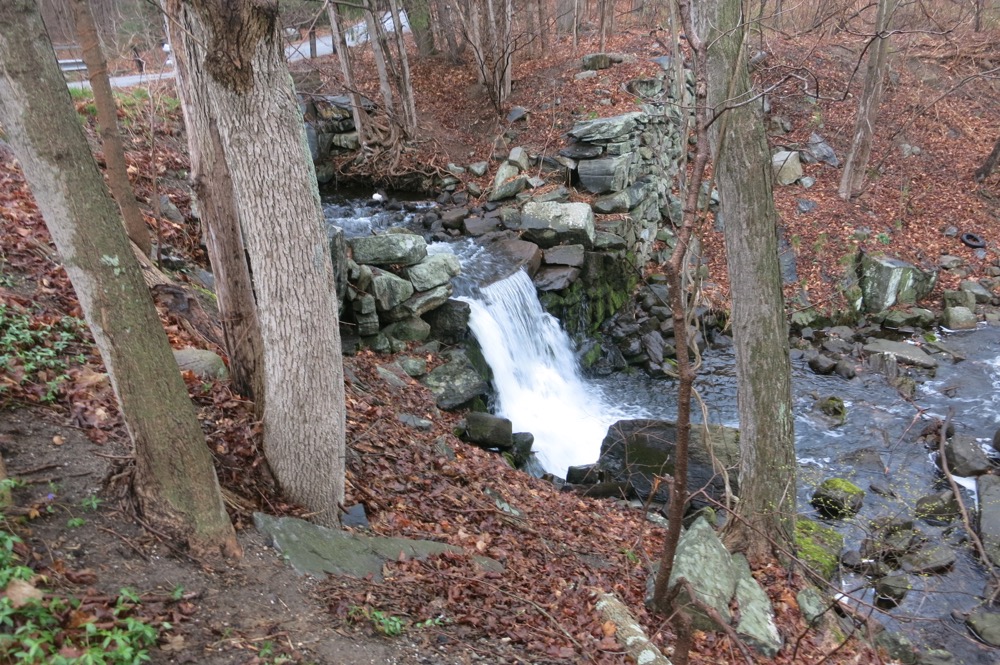 The stream comes from Long Meadow Pond, and courses a few hundred yards next to Long Meadow Road before going underneath it and tumbling over what appears to be an old dam. Oh wait, I just followed the stream on a map a ways and it's called Long Meadow Brook. And look at that picture above – there appears to be a little path on the left! Well there you go.
I happened to notice the falls when driving from Gunntown in Naugatuck to OEC Brewing in Oxford. The roads in this area require one's full attention… which is why my wondering eye noticed the falls. What am I babbling about? I have no idea. It's clear I have nothing to say about these falls.
They're just south of Larkin State Park Trail. That's something I guess.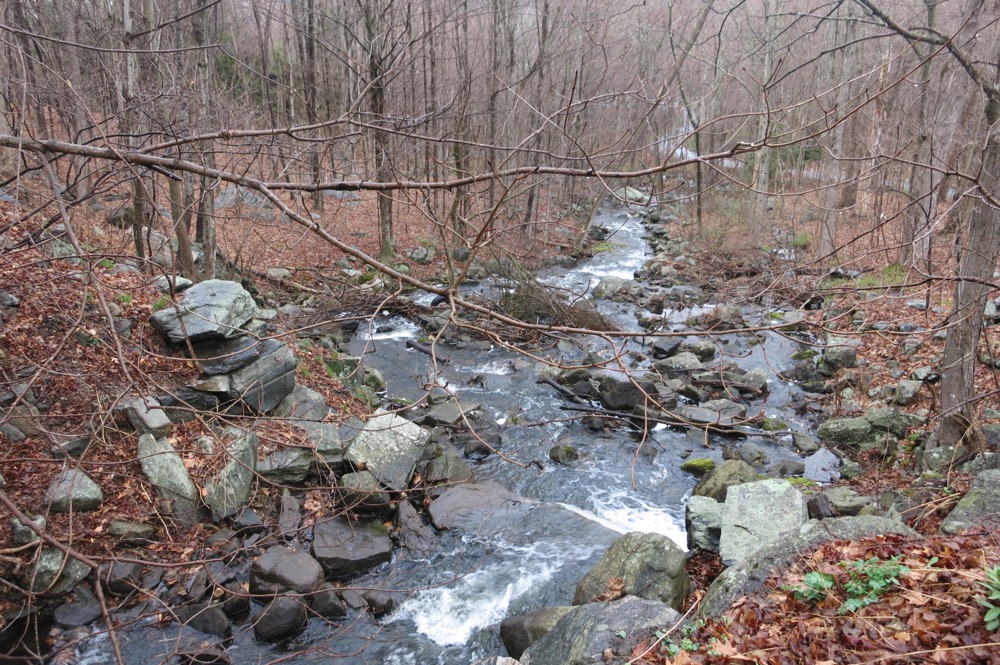 (In truth, I came across these pictures six years after taking them as I go through old pictures. More importantly, these falls are bigger and more robust that many falls and cascades on "official" Connecticut waterfall lists and in guidebooks. So I don't feel too too lame about "forcing" anyone to skim this page. I hope you enjoyed this tiny diversion from your hum-drum day.)