In the Middle of it All
Middletown Heritage Trail
20 sites within a few square miles in Middletown
"Middletown I think is the most beautiful town of all…" – John Adams
Yes, THE John Adams. You'll find this quote all over the historical spots in Middletown… but I do wonder what the rest of his quote was. The ellipses are always there. Could it have been, "Middletown I think is the most beautiful town… kinda sorta maybe?" Perhaps, but Middletown is very proud of that quote, so let's not try to ruin it for them.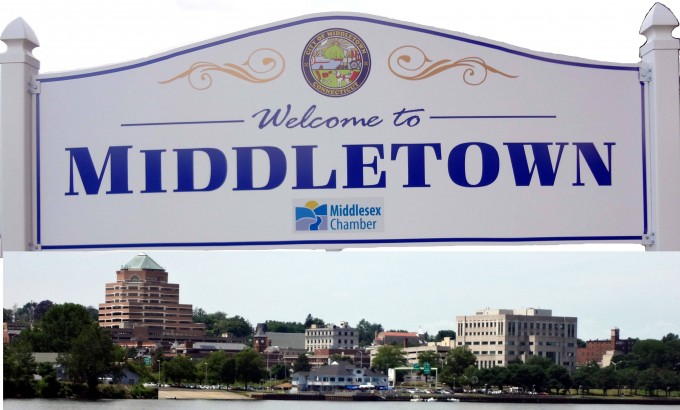 I did this trail in 2008 mostly because I worked in Middletown at the time. Other towns have similar things – Ridgefield and Danbury call theirs Museums in the Streets which certainly get my attention. In fact, I wish Middletown called theirs that. In fact, I probably wouldn't complete this type of thing in 2021. Oh well, I'm glad I was so gung-ho in 2008.
With 20 stations sited at various landmarks throughout the city's downtown, this historic walking tour provides the city's first permanent exploration of Middletown's illustrious and diverse past. Colorful, highly illustrated plaques reveal the city of yesteryear: the shipbuilding glory days, clashes between Tories and Patriots, efforts by local Abolitionists to end slavery, and how newly arrived immigrants build the majestic churches that stand today. Along the way you will meet the wide range of people who have called Middletown home, from American presidents to newly freed slaves, Academy Award-winning composers to immigrant stone masons, army privates and Civil War generals, even a scientist who theorized that dinosaur footprints were the marks of a prehistoric four-toed man.
Cool. It officially begins next to the Police Station on Main Street, so let's go.

1. Introduction to Middletown signs
2. Bigelow Tavern
3. Connecticut River
4. deKoven House
5. Riverside Cemetery
6. St. John Church
7. Jehosaphat Starr House
8. Saint Sebastian Church
9. Russell Library
10. Russell House
11. Washington Green
12. Indian Hill Cemetery
13. Freedom Church
14. Wesleyan's College Row
15. Abolition Site
16. Adath Israel Synagogue
17. Danforth Pewter Shop
18. Henry Clay Work bust
19. Civil War Monument
20. General Mansfield House

Middlesex Historical Society's Middletown Heritage Trail