Into the Mix
Mixville Recreation Area, Cheshire
March 2023
There are very few areas of the state that I'm not familiar with. Western Cheshire/eastern Prospect is one of those areas. So why not spend a morning there, hiking a few areas?
Sounds like a great idea. While my son was at some soccer something in Hamden and being shuttled to another soccer something in Bethany, I hiked.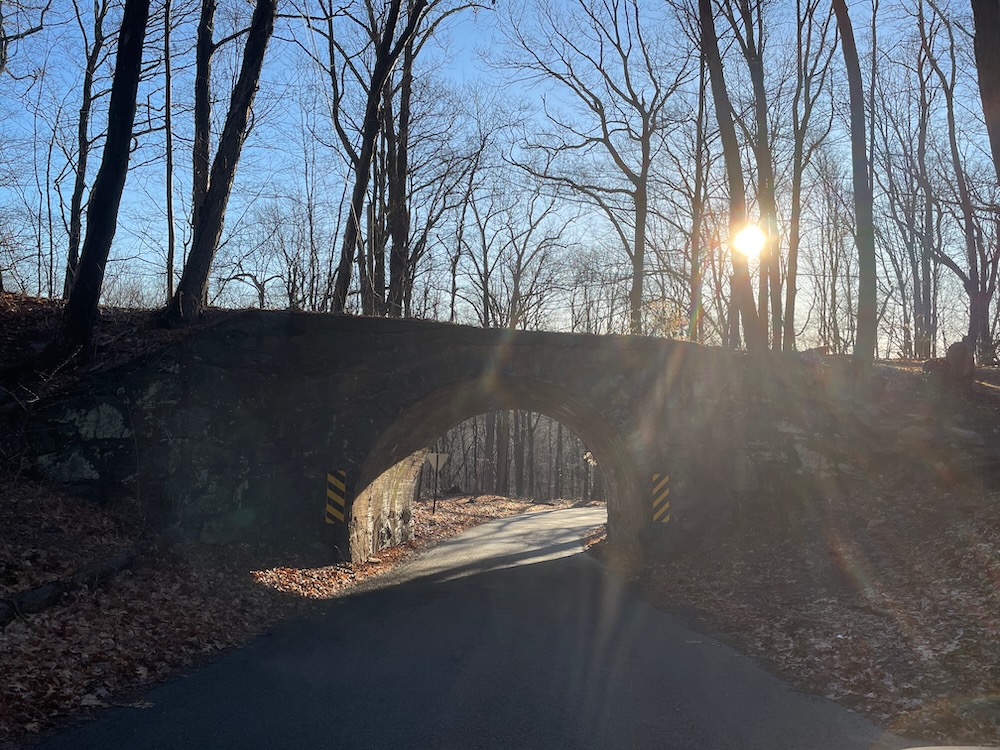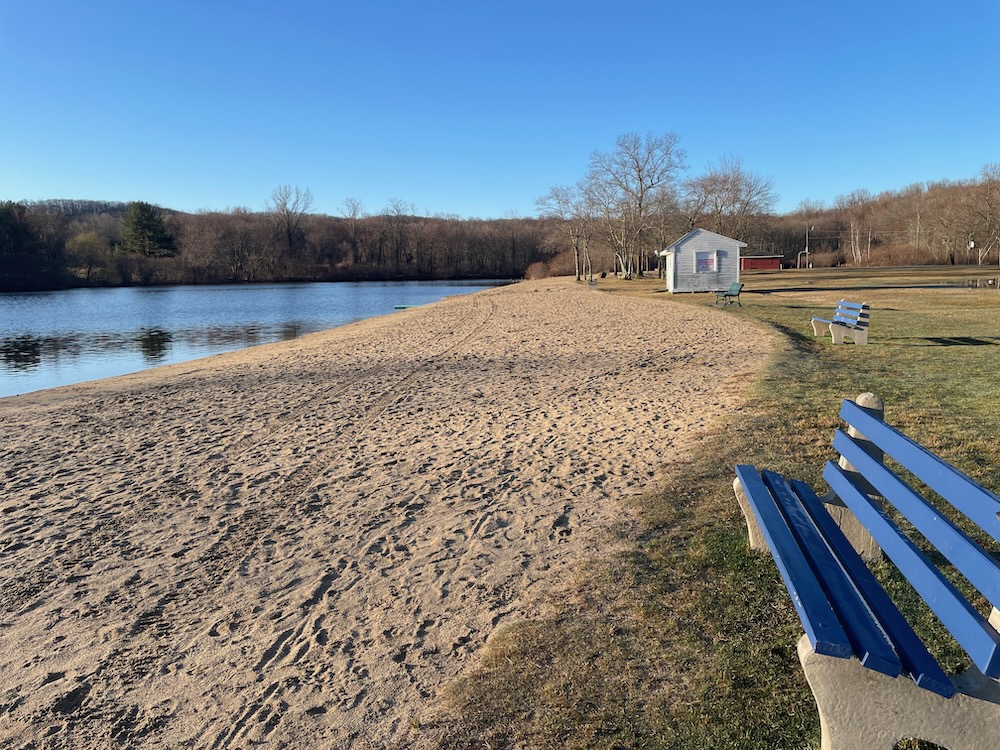 The roads from I-84 accessing Mixville, a Cheshire town park that requires permit stickers in-season, are not what you'd expect. Serpentine, skinny, and remote-feeling, it's hard to believe how close you are to not only an interstate highway, but to Waterbury and Cheshire's business district. (As I look at a map, I realize I used to live mere minutes from here in 2000. Weird.)
Located on Notch Road near the Cheshire/Prospect town line, this place has a sweet sledding hill, a swimming pond, a fishing pond, and… a loop trail. Mixville Recreation Area has also been home to some fairly serious parties and litter and nuisance calls to police. Cheshire's Parks and Rec folks apparently gave up trying to corral the nonsense, but it's apparently under control now by the cops.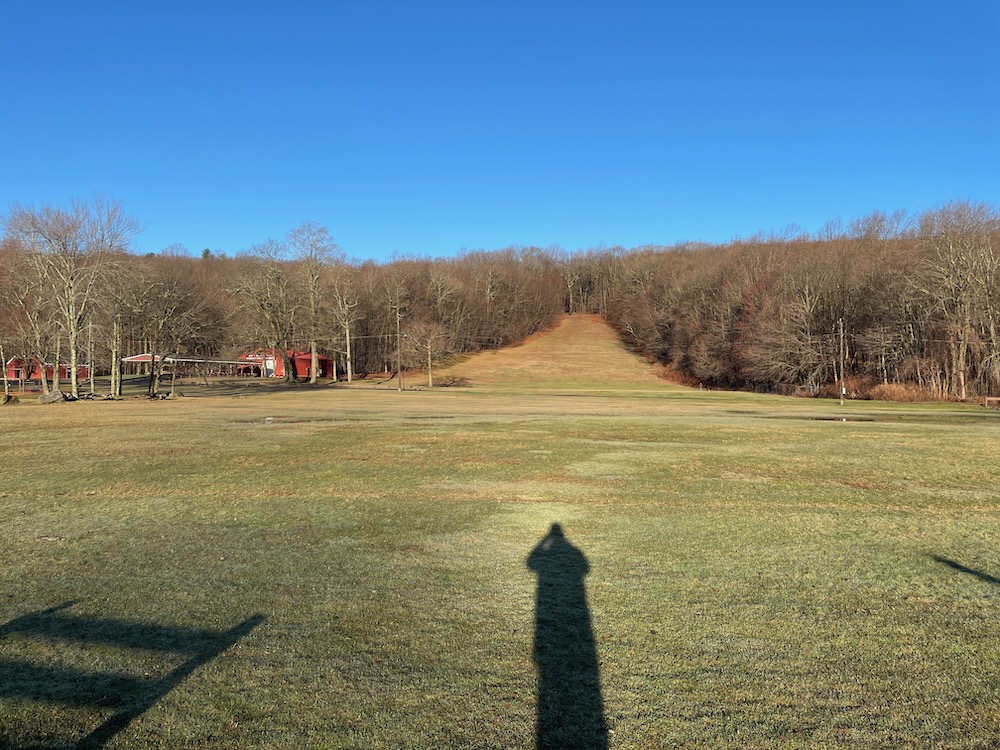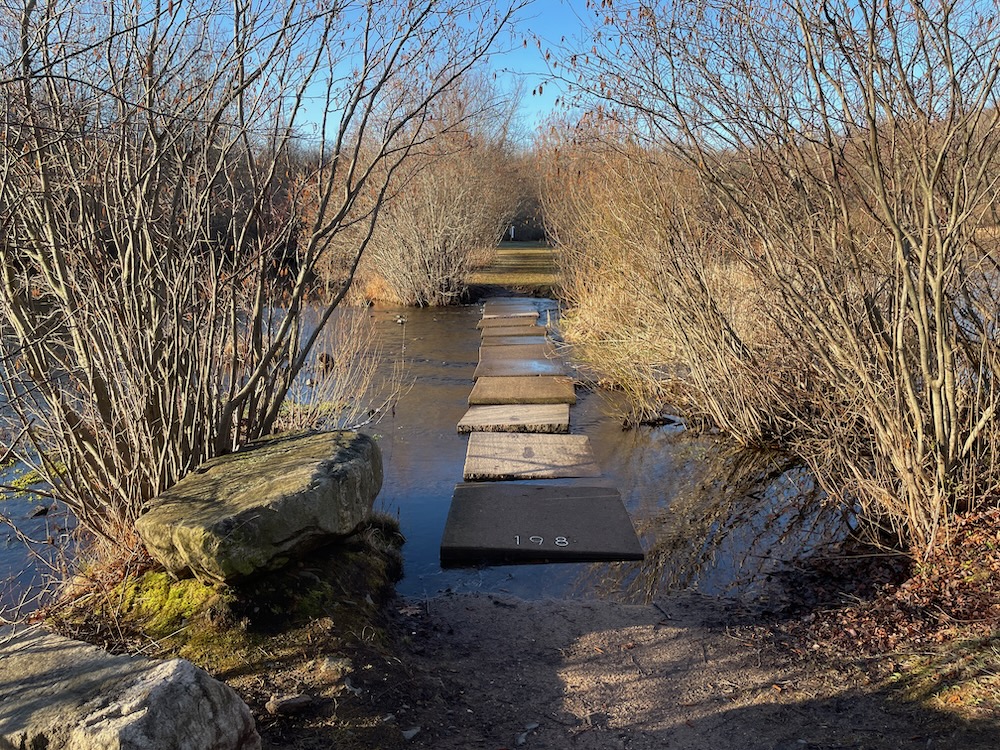 My early morning off-season visit was very quiet. I saw a couple dog walkers and two kids fishing. I parked in a very large and entirely empty parking lot.
There is really no reason for you to come here to walk this loop. It is a nice loop, perhaps a mile and a half in total, but you will struggle to remember why you hiked it or what you saw afterwards.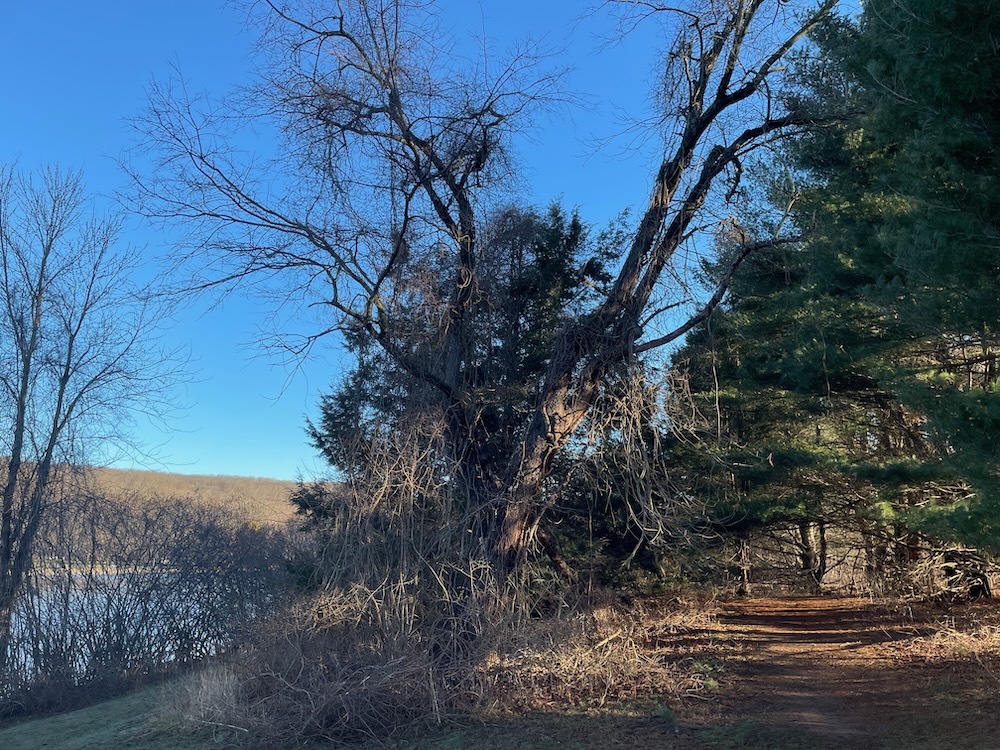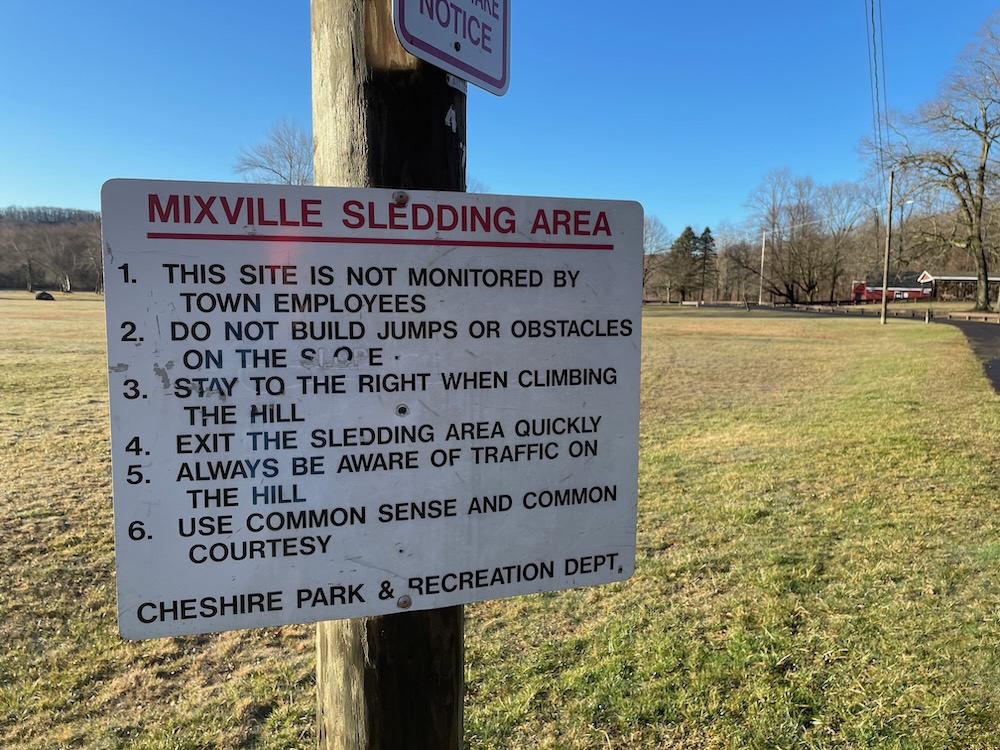 Now, there is the interesting side quest you can do from here – a very short road walk from Plank Road at the western edge of the park to Boardman Drive in Prospect will connect you to the northern terminus of the Quinnipiac Trail and Prospect Land Trust's quite nice Kathan Woods property.
So you can hike from Mixville Recreation Area to Sleeping Giant. That's a nice 21-mile day if that's your thing.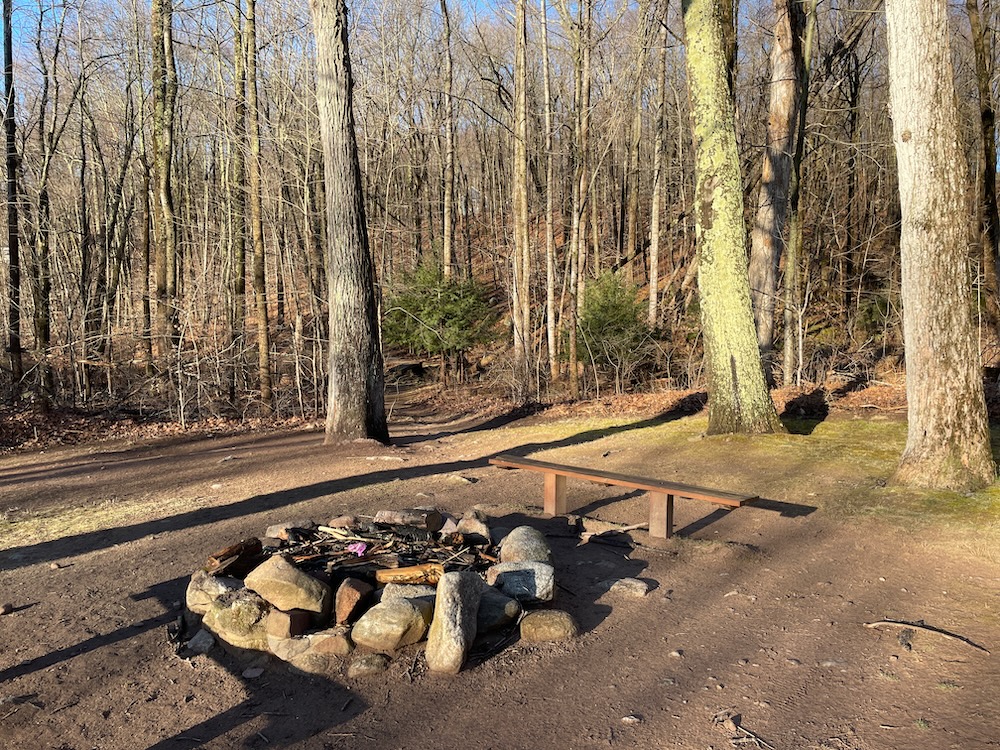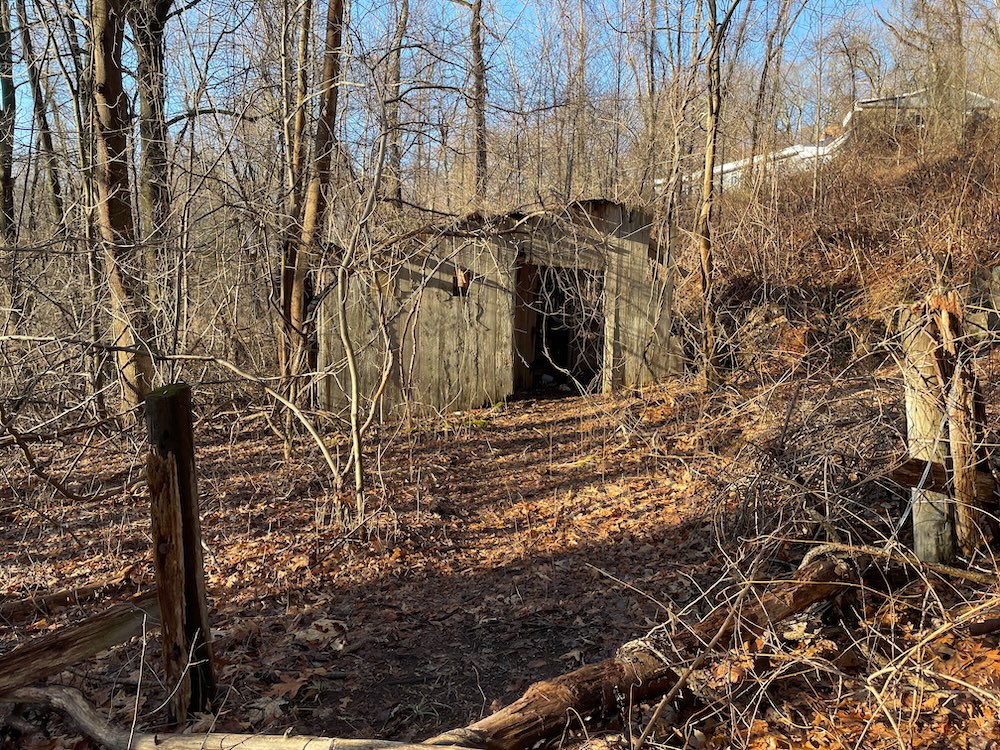 My thing is walking around various trailed properties in Connecticut and writing about them.
I began with a counter-clockwise jaunt around the ponds here, trying to avoid the goose poop as much as possible. After the ponds, I headed towards the rather impressive sledding hill and found the trail that switchbacked up to the top of that same hill.
Mixville hosts a summer "adventure camp" for kids, and it's clear they spend a lot of time in these woods; building teepees and stone gardens and stuff. I'm not sure I was following the official trail when I wound up crossing through someone's backyard and trellis, but I'm pretty sure I was.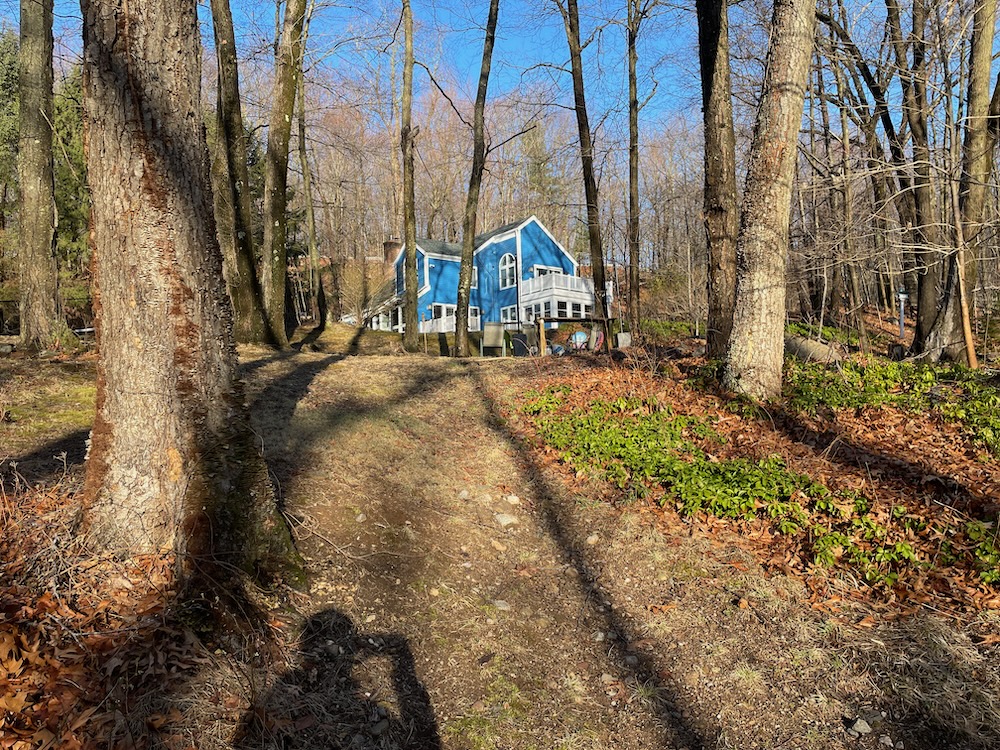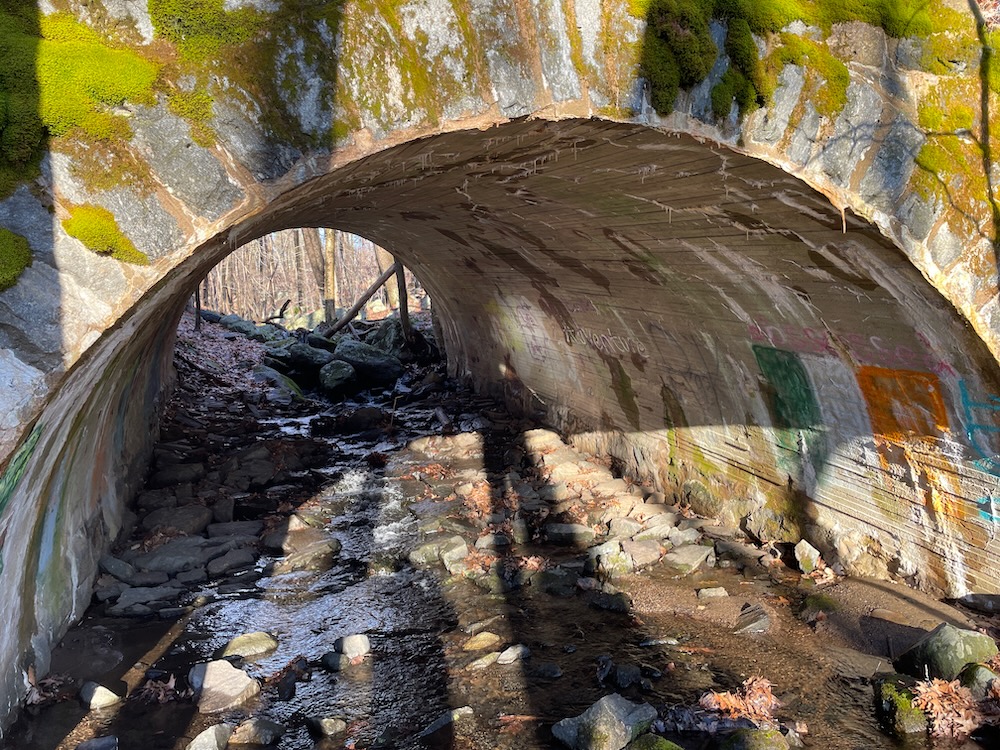 There's an old (must be) train line through here and the trail follows it for a bit. It's fairly surreal and quite pretty. I'm sure in peak autumn it's stunning, as it crosses an old stone bridge and heads due north. This old line also crosses Notch Road making for one of those cool little mini-tunnels that dot the state.
(Again, if you're so inclined, just follow this mountain brook uphill and west a hundred yards west and you'll be right at Boardman Drive. Walk up that for a minute or two and voila! The Quinnipiac Trail's relatively new northern terminus!)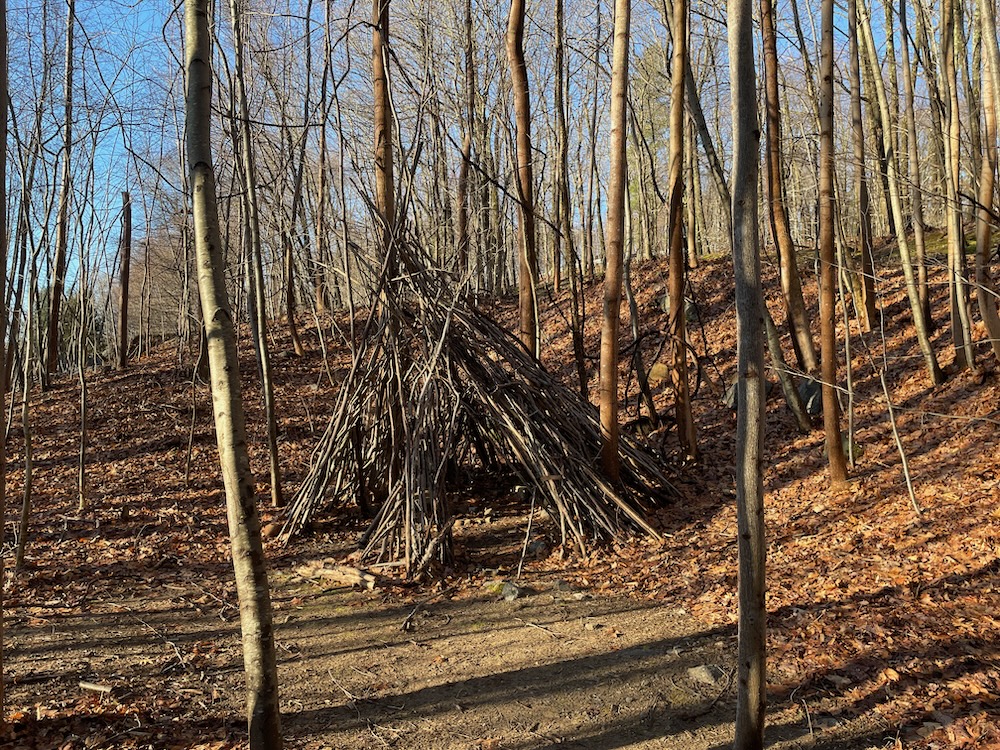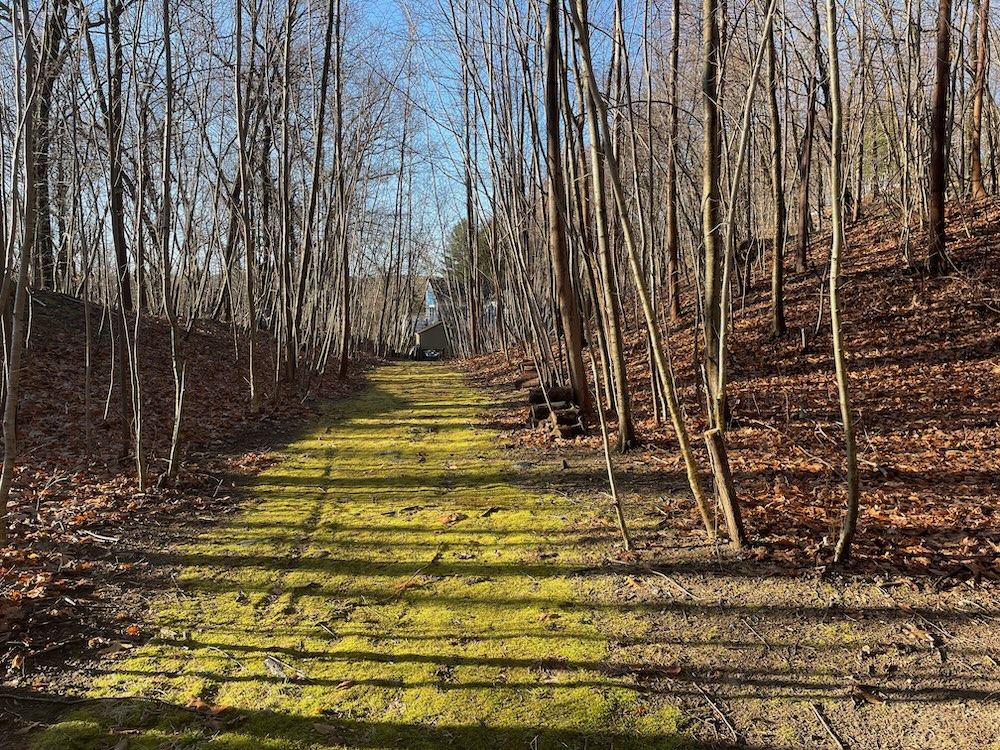 I poked around underneath along the stream and then found my way to the top of the sledding hill. From there, I took in the view of Mixville Recreation Area… I could see my lone car in the parking lot, but had more fun envisioning flying down to it on a sled. Alas, that wasn't in the cards for me, so I made my way down and then out of the park – and over to… guess where?
That's right. Boardman Drive to hike around Kathan Woods and the last couple miles of the Quinnipiac Trail.