Everything Cheshire
I've been exploring and writing about Connecticut since 2006. After a decade, I began compiling CTMQ guides for each town in the state. I plan on "completing" Cheshire CTMQ-style… as well as the other 168 towns, cities, and boroughs in Connecticut. After all, that is the ultimate goal of CTMQ.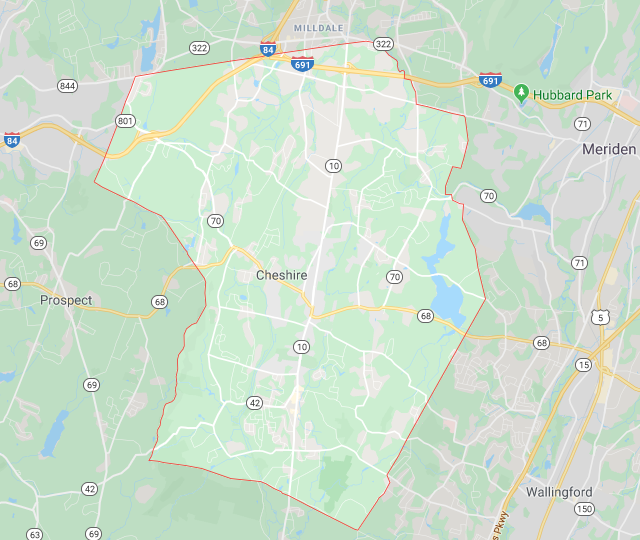 What do you know about the town most famous for… the town where my wife and I had our first real date? You can scroll down for my list of things to do in town. Or, as always, you can click on the town's tag to see what I've done.
If I've missed anything in town or if anything has closed or changed, please let me know.

All The CTMQ Cheshire Stuff
Links take you to my reports.
Museums
Barker Character Comic & Cartoon Museum & Art Gallery
California Raisins, Gumby, and CelebriDucks Museums
Hitchcock-Phillips House
Kohn-Joseloff Gallery at Cheshire Academy
Lock 12 Historical Park Museum
Riverbound Farm Nature Center
Sage MiniMuseum Multiplex
Hikes, Bikes & Paddles
Farmington Canal Trail State park – Intro
Farmington Canal State Park Trail
Naugatuck State Forest – Intro
CFPA's Quinnipiac Trail – Intro
Section 2: Whitney Ave, Hamden to TBD
Cheshire Land Trust's Trails – Intro
Brooke Preserve & Kolstad Woods
Fresh Meadows Wildlife Sanctuary
Ives Farm
Mortensen Sanctuary at Riverbound Farm
Tow Path Acres & Cran Preserve
Cheshire's Town Trails – Intro
Ben's Homestead
Boulder Knoll
Casertano
Cheshire Park
DeDominicis Property
Dime Savings Property
Mixville Hills
Quinnipiac Park River Walk
Roaring Brook Falls Park
Audubon Trails – Intro
Multi-Use/Rail Trails
Farmington Canal Heritage Trail – Intro
Section 4: Canal Street, Southington to Temple Street, New Haven
Water Trails
Quinnipiac River Water Trail – Intro
Food & Drink
Roadfood List: Hotdogs at Blackie's
Old Bishop Farms Ice Cream
Sweet Claude's Ice Cream
CocoaShak (RIP 2014)
Counterweight Brewing Company (future moving brewery)
Looking for your favorite restaurant? Here is an explanation as to why it's not here.
Everything Else
AT&T Cold War Underground Facility
Paul Bunyan Muffler Man, Gorilla, & Groot
Roaring Brook Falls
Devil's Backbone
Stolen Horse Block
Scott's Rock
Cheshire: "The Bedding Plant Capital of Connecticut"
Completion Celebration Meal & Cheshire Wrap-Up
Viron Rondo Osteria