Putt-Putting Around
Manchester Land Conservation Trust Trails (MLCT): MJ Williams Park, East Hartford
June 2019
I've begun two other MLCT posts with the following:
You know how you think I'm nuts? Like, "what is wrong with that dude and why does he care about doing this stuff nuts?" I hear you.
It is, again, apt.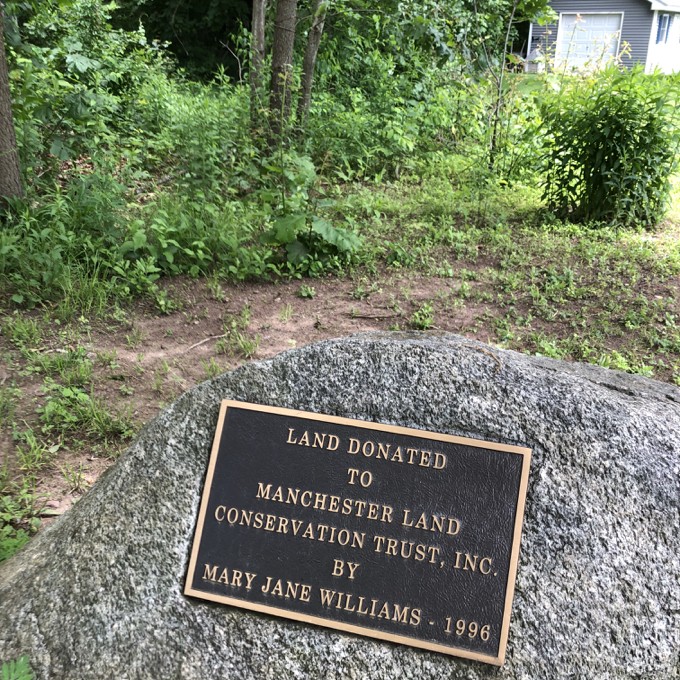 You may or may not know that a bunch of "town" land trusts own land outside of their towns. The Manchester Land Conservation Trust, for example, owns parcels in https://www.ctmq.org/ctmqs-guide-to-glastonbury/, East Hartford, Bolton, Andover(!), and Vernon.
And here we are in East Hartford, on a little trail right up alongside the East Hartford Golf Club. That's right, East Hartford has a golf club. And it looks as nice as any other dumb golf club I've ever seen.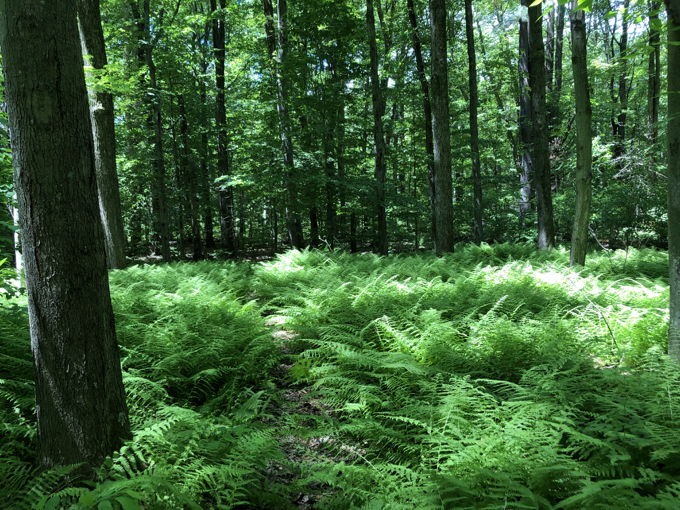 For years I sort of doubted this trail still – or ever – existed. I think I made a pass down Long Hill Road once in an attempt to find its western terminus but was unsuccessful. There's still no pull-out for parking, but I can now report that the trail definitely exists. Though if you start at the Long Hill Road end, you're not only going to have to park like a jerk, you're going to have to walk in between two houses with very little room to spare.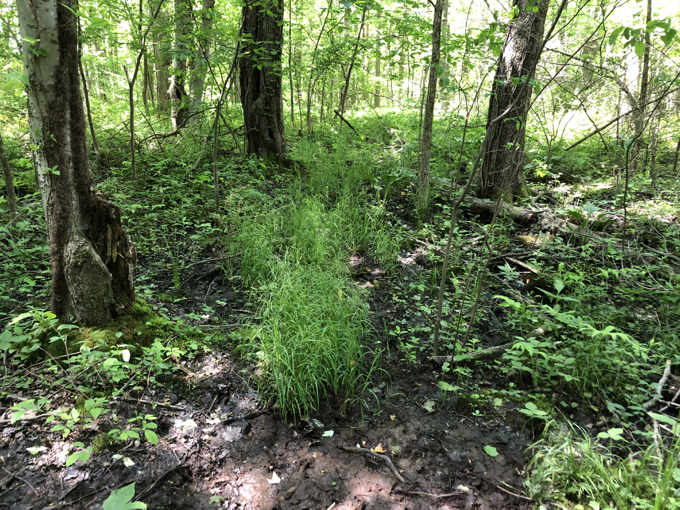 A far, far better option is to park on the cul-du-sac on Sherwood Drive. The trail is easy to find here and you won't bother anyone. Despite the outdated map only showing one linear trail, someone has added a loop in the recent past to make your hike that much more exciting.
I kid, I kid. There's really nothing remotely exciting about this trail. It's flat, fairly wet, and gives hikers no views except of a long fairway. I suppose if a duffer shanks a shot into the woods and into your noggin, that would be exciting.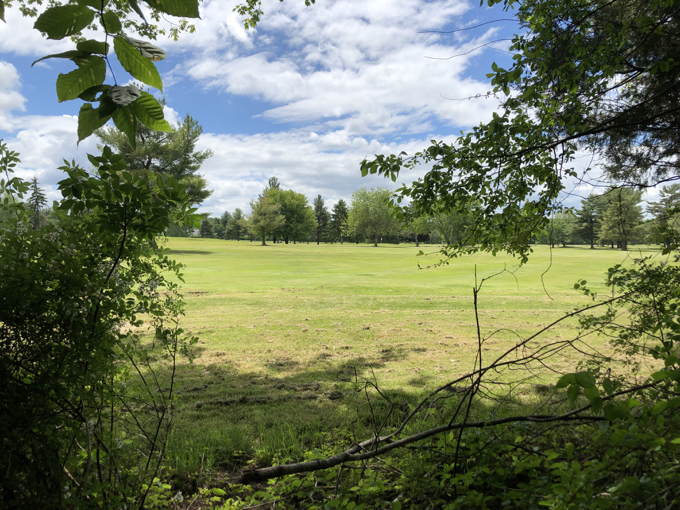 The Manchester Land Conservation Trust has a bunch of these random little trails, and I'm the guy who hikes them and tells you about them. And I want to make it clear – a fairly boring trail through the woods is, to me, better than cramming a bunch of ugly houses in here, so for that alone I appreciate these places.
The main trial is blazed white with a blue dot. Um, there are two bridges along the way. There's even a bench to take a break and watch people play golf if you're into that. A few very nice fern groves too.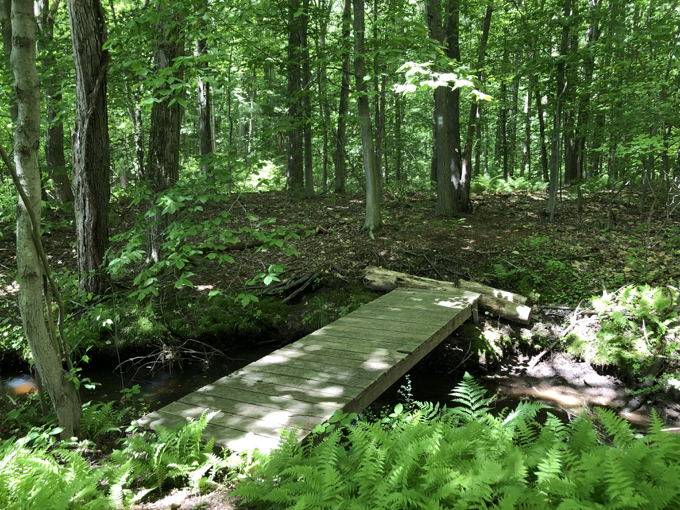 Oddly enough, I actually lost the trail once or twice; mostly because of trying to skirt swampy areas and not realizing where to pick up the trail again. (Don't worry, getting "lost" here is virtually impossible for multiple reasons.
I'm 99% certain the MJ Williams of MJ Williams Park of East Hartford fame is this MJ Williams:
Mary Jane Williams, 66, of East Hartford, died Wednesday (Sept. 25, 1996) at St. Francis Hospital & Medical Center. Born in Hartford, the daughter of the late Burnham C. and Helen J. (Carter) Williams, she had been a life long resident of East Hartford. She was an active and devoted member of the Talcottville Congregational U.C.C., Talcottville where she was also a deaconness and substitute organist. Prior to her retirement, she was employed by Culligan Water Conditioning of Greater Hartford for many years. She was also a former piano teacher for many years in the East Hartford area, and was an avid gardener and bird watcher.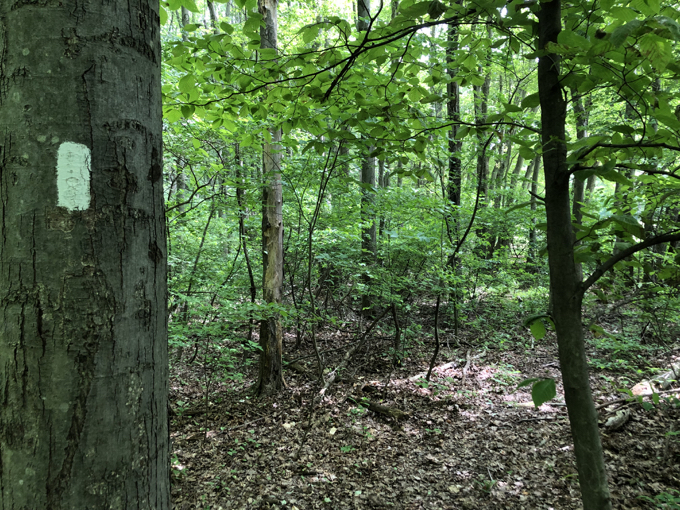 Seems like a lovely woman.
Nearing the western end of the main trail, I noticed an odd thing. The trail officially sort of terminated, but another trail began. I was very confused and since the "new" trail looked overgrown and I was untrusting, I ignored it and returned from whence I came.
Little did I know that a short while later, while exploring the weird and mysterious East Hartford Nature Park, I would learn that it was one of the trails from that property I saw. CTMQ: Piecing all of Connecticut together one trail you'll never hike at a time!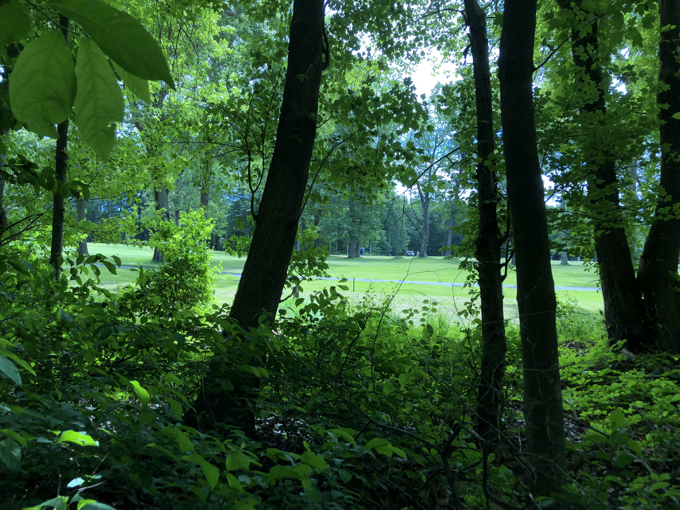 The loop trail I mentioned early near the trailhead is… a white blazed loop that goes up a small incline to the eastern edge of the property annnnnnd then goes back down the hill to rejoin the main trail.
Hats off to whomever felt the need to clear the newer loop. I use my free time to write about it, you use yours to create these things. Sympatico.
I returned to my car and sped off back into the suburban sprawl of East Hartford, one hike closer to red-lining the whole town.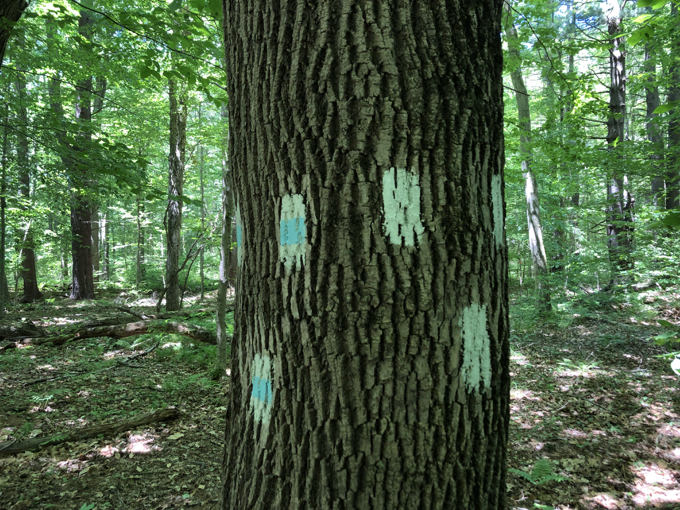 Manchester Land Conservation Trust
CTMQ's Manchester Land Conservation Trust Trails
CTMQ's Land Trust Trails