Everything Andover
I've been exploring and writing about Connecticut since 2006. After a decade, I began compiling CTMQ guides for each town in the state. I plan on "completing" Andover CTMQ-style… as well as the other 168 towns, cities, and boroughs in Connecticut. That is the ultimate goal of CTMQ.
If I've missed anything in town or if anything has closed or changed, please let me know.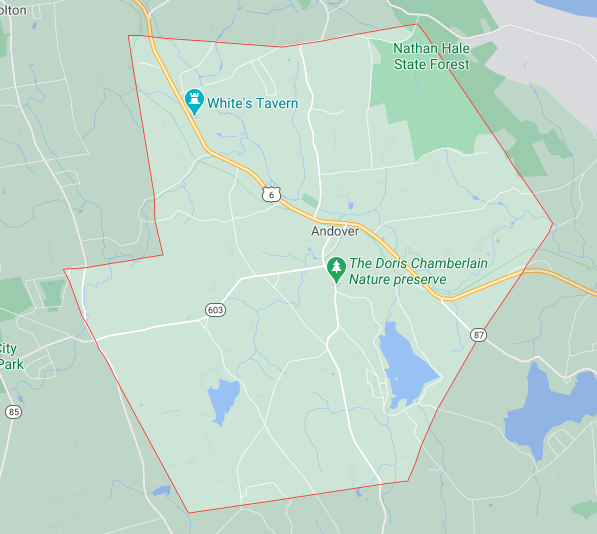 All The CTMQ Andover Stuff
Museums
Museum of Andover History
Hikes & Bikes
Explore Connecticut's Andover Hiking Guide
Nathan Hale State Forest – Intro
Andover's Town Trails – Intro
Multi-Use/Rail Trails
Hop River State Park Trail – Intro
Nathan Hale Greenway (Potential future trail)
Food & Drink
Sadly, nothing of note. Here is an explanation as to why this is so.
Everything Else
WR3 National Historic Trail Sites: Daniel White Tavern & Campsite
Andover Gap Memorial Bridge
Over AndOver
Andover Wrap-Up
Completion Celebration at TBD