Myr Kinda Cene
Myrcene Ale Company, Old Saybrook
September 2022
"Oh boy, here comes mean ol' Steve again with another take down of a new Connecticut brewery not many have even heard of…"
"Yeah, man, he really needs to give these new businesses that take our money for a product they produce months and months to learn how to make a better product! It's not fair! I mean, a new pizza place opened in my town three months ago and I was served raw dough, but they were still 'dialing it in!'"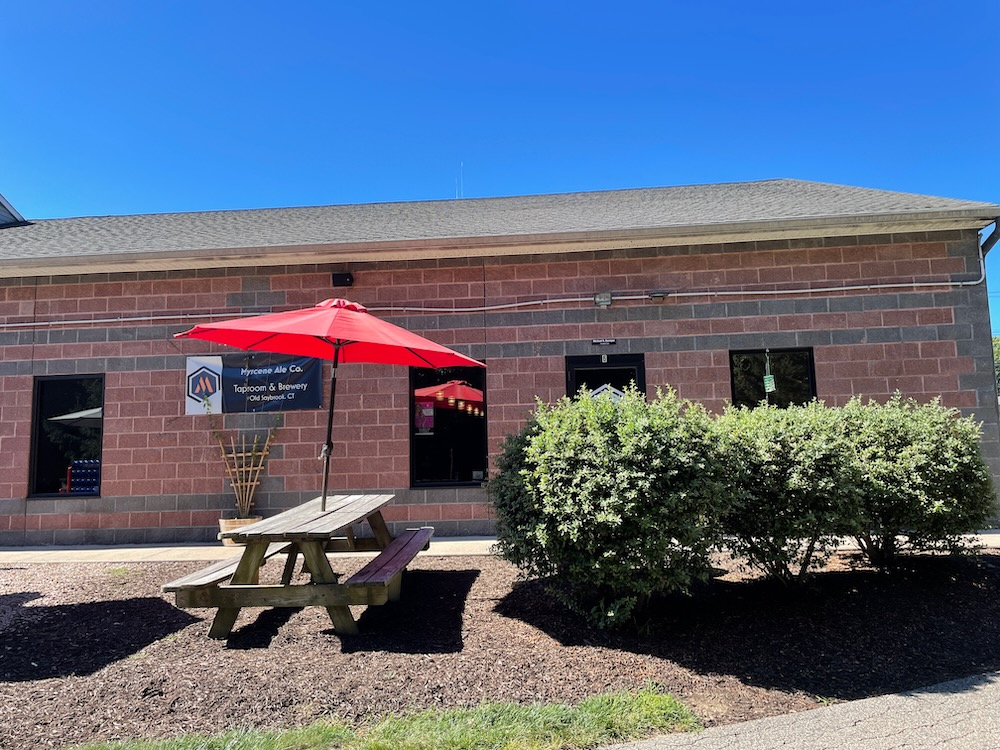 Blah, blah, blah. I've heard it all before. And you know why I don't really subscribe to that idea? I'll tell you why – because breweries like Myrcene exist.
I had no idea they were opening and I still know nothing about the owners and brewers. They opened quickly seemingly out of nowhere because the brewery was more or less a turnkey operation after 30 Mile Brewing went kaput.
So check this out: Myrcene is pretty good!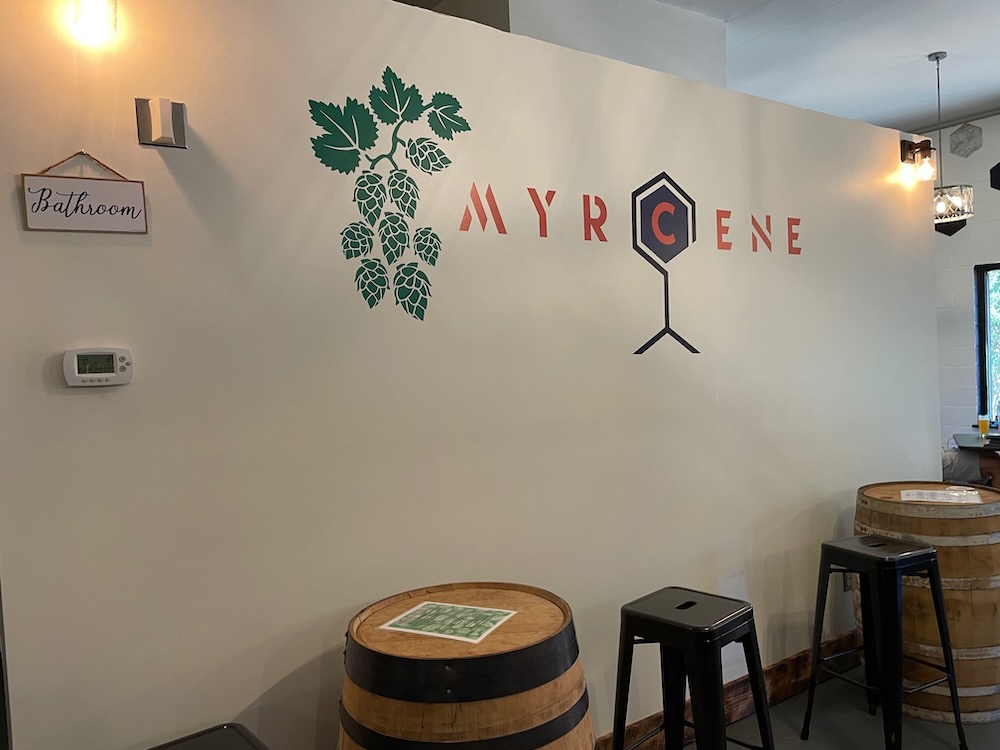 30 Mile Brewing was not good! So… it's not the space or the water or the equipment or how long it takes a professional brewer to "dial it in." Myrcene should have been forgettable when I visited. Yet, they weren't.
If you get quality ingredients and know how to brew beer, you'll be fine. You open and you have good beers on tap. I shouldn't need to wait a year for you to "learn on the job." That's what people do in my line of work, not food and beverage production. (Yes, that's a knock on my line of work.)
Mike & Cy – the pair behind Myrcene – love beer and the scientific side of the brewing process. The weird name of the brewery comes from an essential oil found in hops – myrcene. I'm sure they also felt it was kind of cool that it's also a loose portmanteau of their first names MikeCy… Myrcene… No?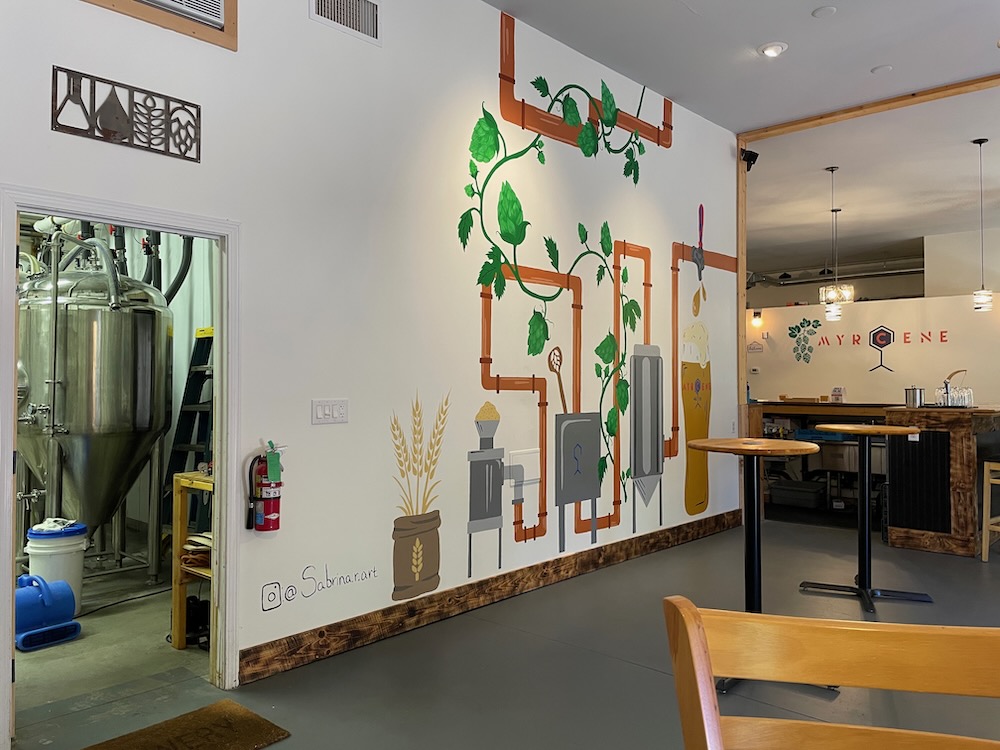 Okay, perhaps we, as a country, have run out of brewery names.
(Remember that the brewery that was here before was named 30-Mile because the head brewer had to drive 30 miles to the owner's house back in the day, and then the owner had to drive 30 miles to get to the brewery. I always felt that was… dumb.)
The out-of-the-way location in Old Saybrook hasn't improved. But GPS and smartphones have more or less eliminated any location issues.
From an article about their summer 2022 opening: "We're in the same location and using some of their equipment, but we're not affiliated with them in any way. We've remodeled and renovated it completely," said Mike. Upon entering, I noticed the new guys changed the layout and spruced it up. This is Myrcene now and the past is the past. And as Mike wants you to know, they're not affiliated with 30-Mile in any way. Good.
Also good:
At Myrcene, we brew simple and delicious beer that is approachable whether you are a craft beer aficionado or just a once and a while beer drinker.
I like simple and delicious. I like new breweries that focus on simple and delicious. We were off to a good start.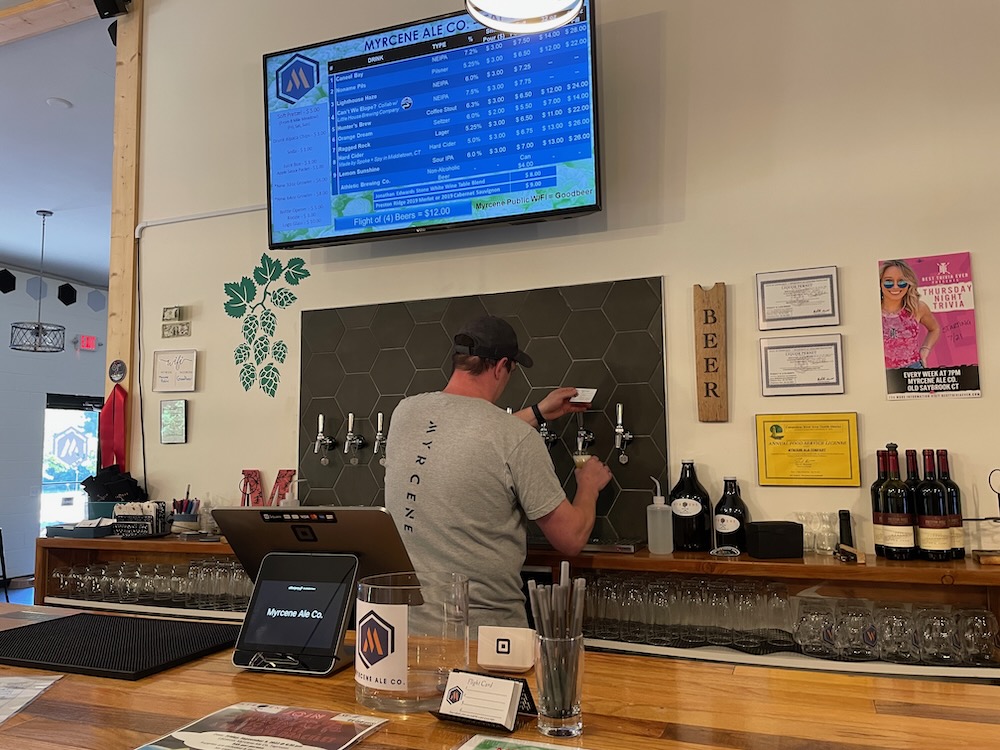 The Mike and Cy story is similar to everyone's in this business. Homebrewers, some decent training, and Cy has been through the ranks at Steady Habit (really?), Hooker Brewing (of course), Thimble Island Brewing, and Beer'd Brewing.
They had more experience than many new brewery owners and as I've already divulged, it shows in the beer.
I was, however, disappointed in the fairly limited variety of styles when I visited – again, very early in Myrcene's life. It wasn't the number of beers on tap (seven), it was the fact that three of them were NEIPAs.
"Pays the bills" … "what the people want" … "quick turns in the tanks"… I get all that. And I'm happy to report that a few months after my early visit, the variety has expanded quite a bit. (If it hadn't, I'd complain even more.)
So, yeah, the beer. I had Cancel Bay (a Nelson Sauvin NEIPA), NoName Pilsner, Ragged Rock Lager, and what I considered a risky Lemon Sunshine Sour IPA. Good Lord, "sour IPA" at new breweries is usually their doom.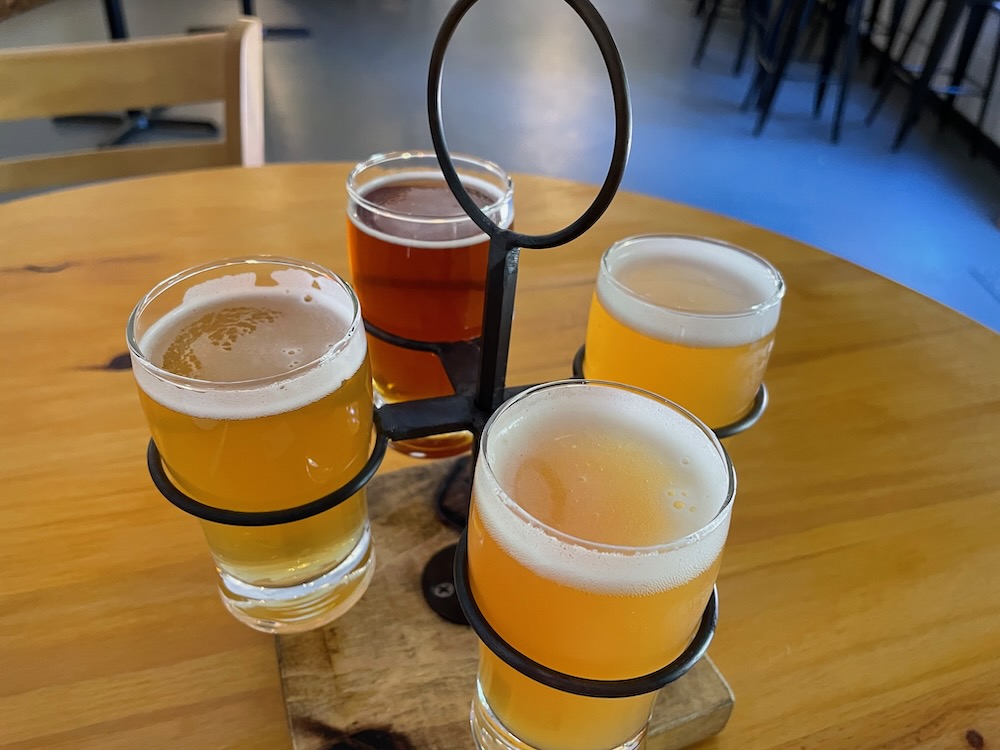 I got my flight and – I'm not sure this flight holder is the best, but everyone's gotta do their own thing with these I guess – and absconded to a corner. I'm really impressed with how they un-30-Miled this place. I mean, it's still a smallish out-of-the-way industrial building back by the train tracks, but they really opened it up and made it their own.
The true test: Both the pils and the lager were pretty good. Clearly that European training took root in whichever one of the guys did that. And clearly the Steady Habit stint didn't mess up the other one too much. They were both carbonated properly (huzzah!) and both seem to have been lagered for the proper amount of time (huzzah!) and neither had new world hops thrown in (huzzah!) and the German lager was what it was supposed to be more or less. All good stuff.
The NEIPA was a NEIPA and I'll say that the Beer'd experience helped out here. Nelson hops are wonderful and when used properly, can make a right delicious beer. Yet NEIPAs can be over-the-top messes. The one I had here was within the bounds of what NEIPAs were when they first started being a thing: flavorful, a bit sweet, and still fairly translucent.
The Cancel Bay was all of that. Nice.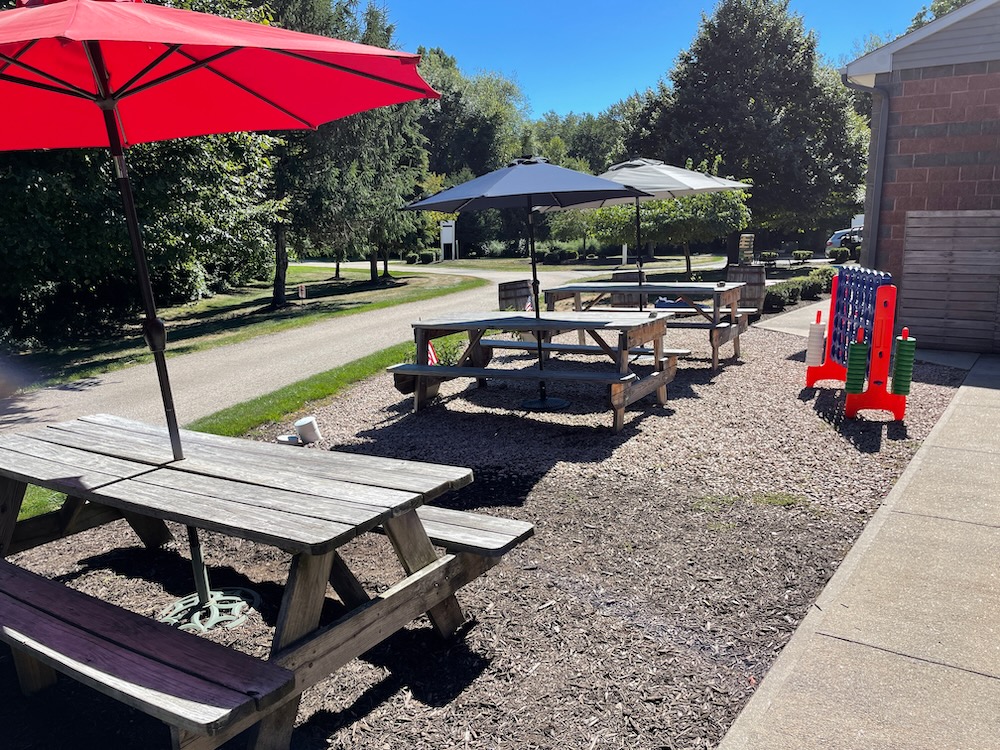 And the Lemon Sour IPA didn't taste like the mistake such beers usually are. It was bright and not ridiculously sour or "off." I don't really know why you'd make such a beer, but I see that it's still on tap several months after my visit. It's such a risky beer; I've had the style that tastes like Lysol or that is "sour" because of a brewing error. This one? I'd actually have this one again.
It's hard to give Myrcene the full CTMQ thumbs up because I visited it after coming from one of the worst breweries I've ever been to. Anything would have been better. But at the same time, I want to be clear: Myrcene is good.
No build up, no buzz, no nothing – says an old man no longer immersed in the Connecticut Beer World who also lives an hour away. It's always a joy to visit a new, small, unknown quantity and being happily surprised.
Well done, Myrcene. You're Myr kinda cene.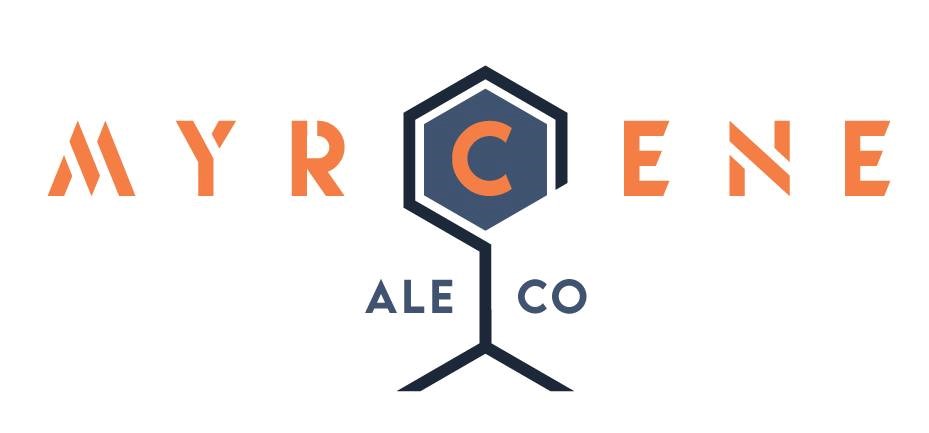 Myrcene Ale Company
CTMQ's Breweries and Brewpubs