B-U-C-O-L-I-C
Brunot Preserve, Newtown
September 2014
Here we are, together again… writing (me) and reading (you) about a small little land trust parcel on the Newtown/Bethel Border. Surely there's nothing too interesting about this typical slice of land that was once a farm and is now a forest – the story of millions of acres in Connecticut.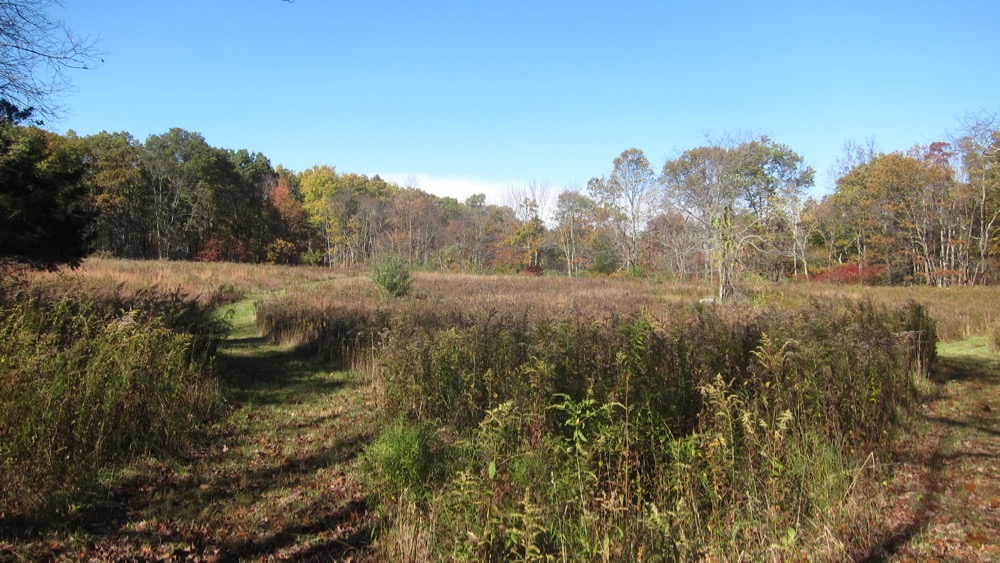 And sure, I had the added joy of having Damian with me, which can often make for a richer story. (And he provided plenty of fodder on this day.) But no, there's another story here at Newtown's Brunot Farm that sets it apart from the thousands of other similar properties across the state.
But I'll get to that in a bit.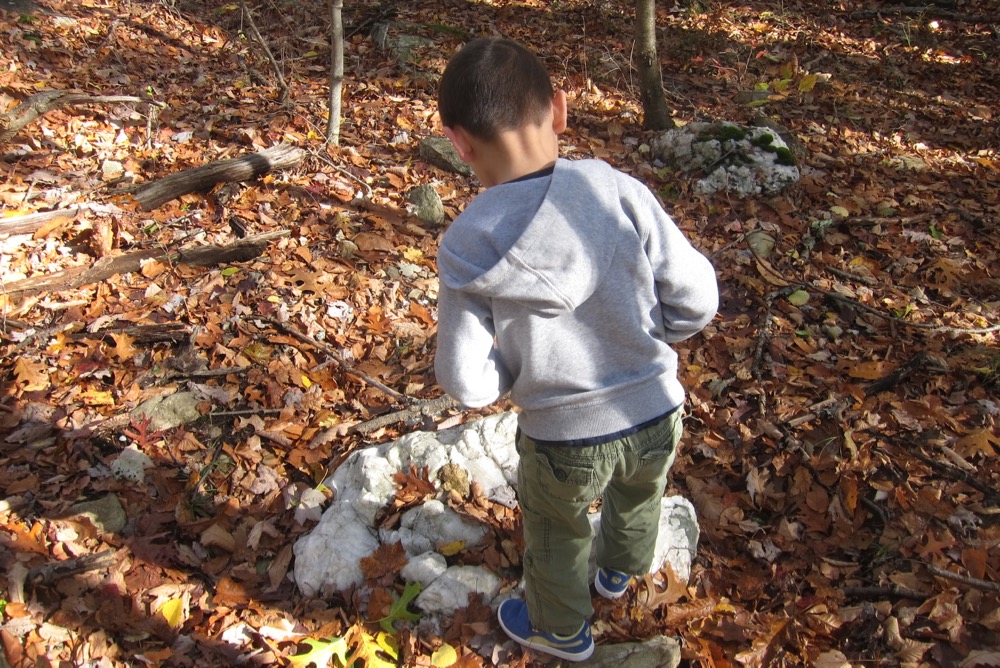 Damian and I didn't hike the entire Brunot Preserve, but I'll return someday. In 2019, Bethel's Franc Preserve just to the west of Brunot, added some trails and they connect. This will give me the opportunity to come back here and hike the Plumtree Loop trail at the northern end of the property.
We stuck to the white (tote road) and yellow trails. There are a total of maybe two miles of trail here, depending on which loop options you take and how much you want to take in. But nothing is too long or difficult at the Brunot Preserve.
And it's a good thing the trail here is so short. Damian was initially not having it and proved difficult from the outset. Fortunately, the hiking here couldn't be easier for my challenging, challenged child.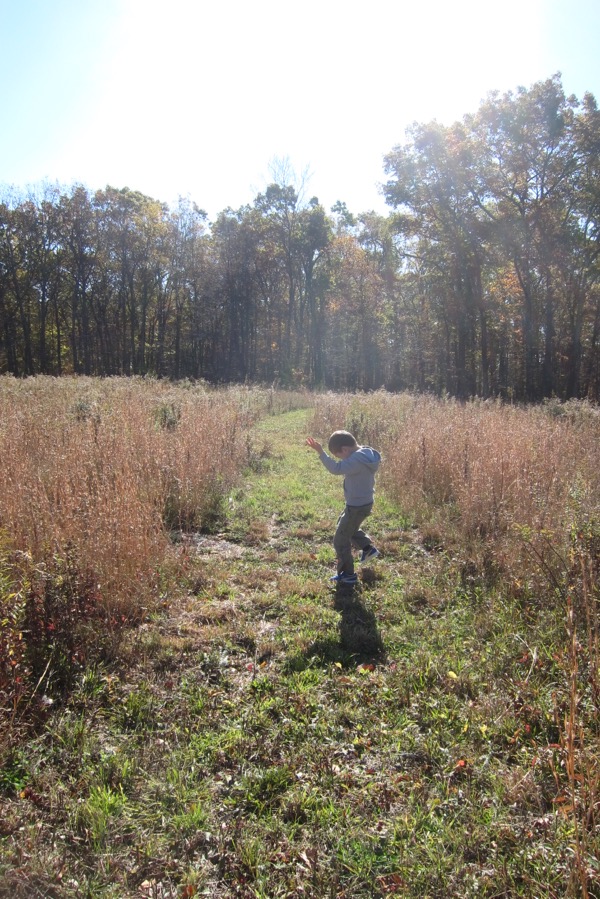 Uh-oh. He's gonna go off, isn't he?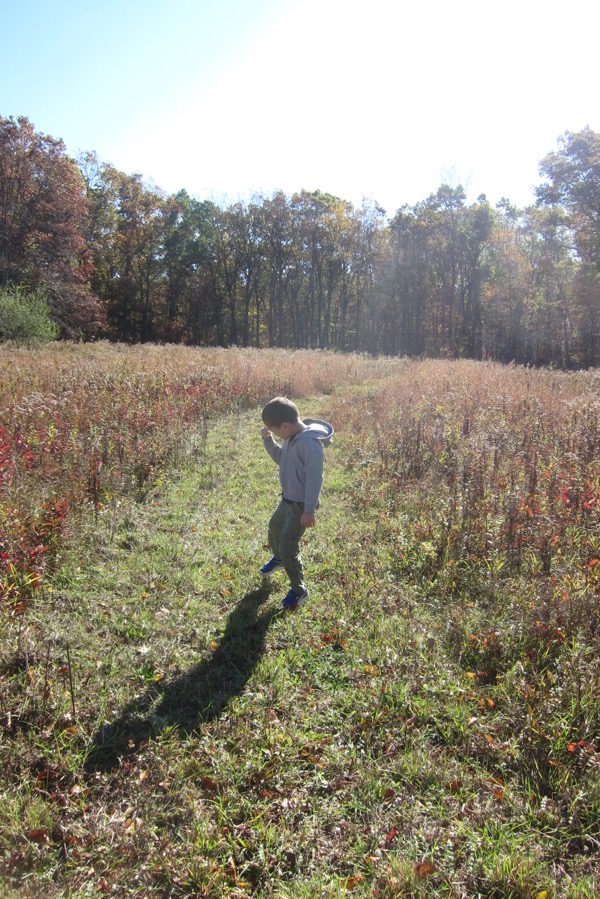 Yes. Yes he is. All the planning in the world can't prevent a random Smith-Magenis Syndrome episode. I'm smart enough to choose out-of-the-way lightly visited places to take him hiking at least. At eight, Damian introduced high-pitched screams to his repertoire of defiance and self-injury. If a special needs child screams in a field in Newtown and there's no one but his father to hear… oh never mind.
It's tiring to deal with an tiring to write about. Damian did his thing for a good 20 minutes and then we got going again. The meadow came about halfway through our loop and provides a nice break from the typical hardwood forest.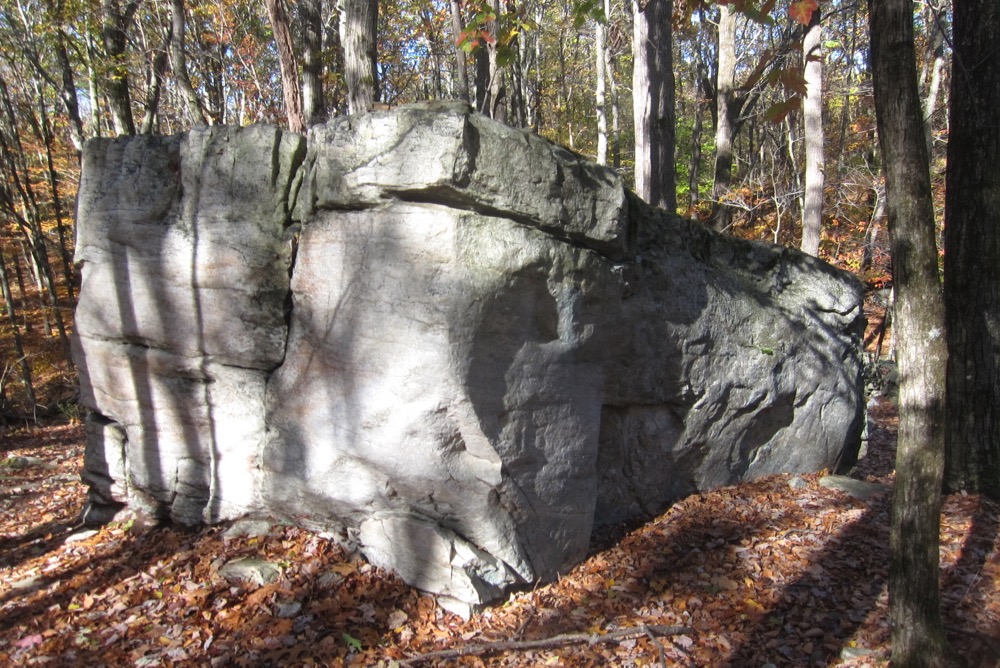 Ok, so what's special about the place? The land donor, James B-R-U-N-O-T, that's what. From Connecticut History:
On December 1, 1948, James Brunot of Newtown copyrighted the famous spelling game Scrabble. Designed in 1931 by architect Alfred Mosher Butts under the name Lexico, the original game was played without a board and players earned points based on the length of the words formed. Butts capitalized on the popularity of crossword puzzles in 1938 by assigning different values to the letters and adding the familiar 15-by-15 grid board and the tile rack—calling the new design Criss-Crosswords. Butts applied for a patent but was rejected and he shelved the idea when he was unable to sell the game to manufacturers.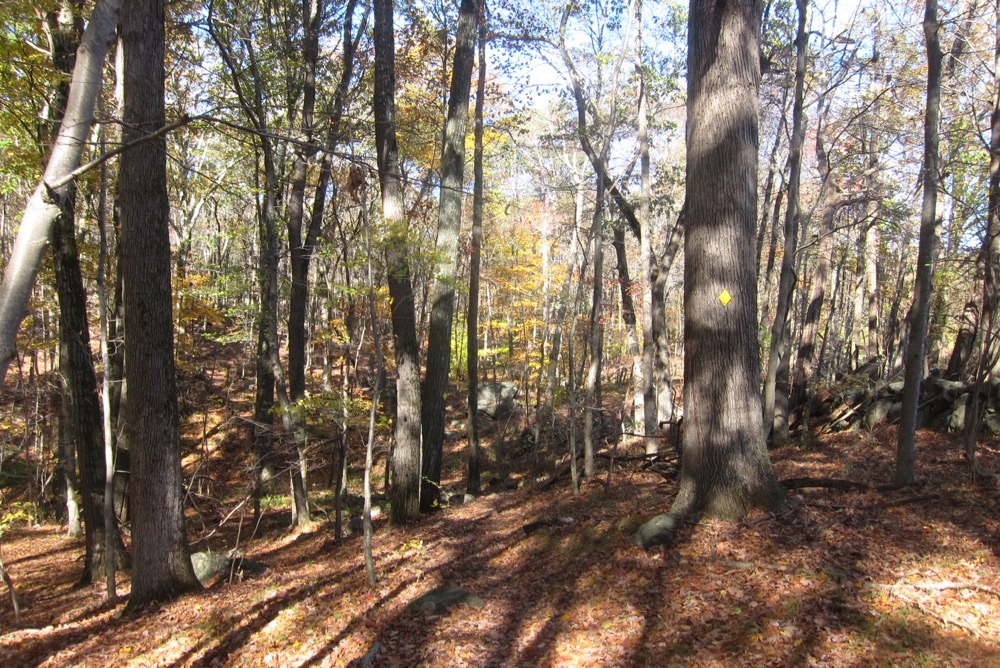 James Brunot, a Criss-Crosswords fan, believed that all the game needed was some slick marketing and a few refinements. He made an agreement with Butts to manufacture the game, paying him a royalty for each one sold. Brunot rearranged the premium squares, simplified the rules, and, most importantly, renamed the game Scrabble. He received the copyright on December 1 and the trademark on December 16, 1948.

The Brunots initially manufactured 18 games a day in the living room of their Newtown home, but they moved production to a local schoolhouse in 1952 when Macy's, New York started stocking the game. The demand quickly increased to 6,000 sets a week and kept growing. Brunot sold the rights to Scrabble in 1968. Now a household name, Scrabble has sold over 150 million sets worldwide.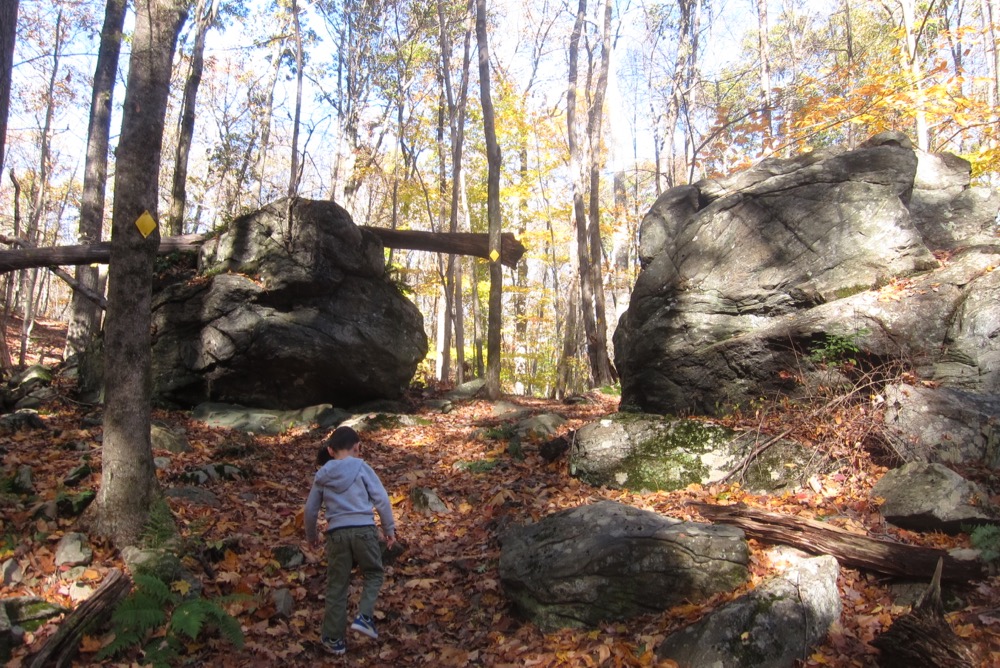 How cool is that? I'll delve more into Brunot's story someday when I "visit" the barn in which he made his tiles. I was going to write "made his fortune," but I don't know if that's even true. I hope it's true. It should be true. I should mention that there are "Scrabble Geo-caches" here – or at least there used to be. I hope that's true now too. For again, it should be.
There was also a decades-long border dispute here with Bethel. You know I love my border disputes. (I'm not sure if it was a town border dispute or a land trust holding border dispute, but it would be funny if it was the former. Connecticut's oldest private land trust fighting the town of Bethel on the town border in the middle of some woods. Perhaps I'll learn more when I return to the Bethel side.)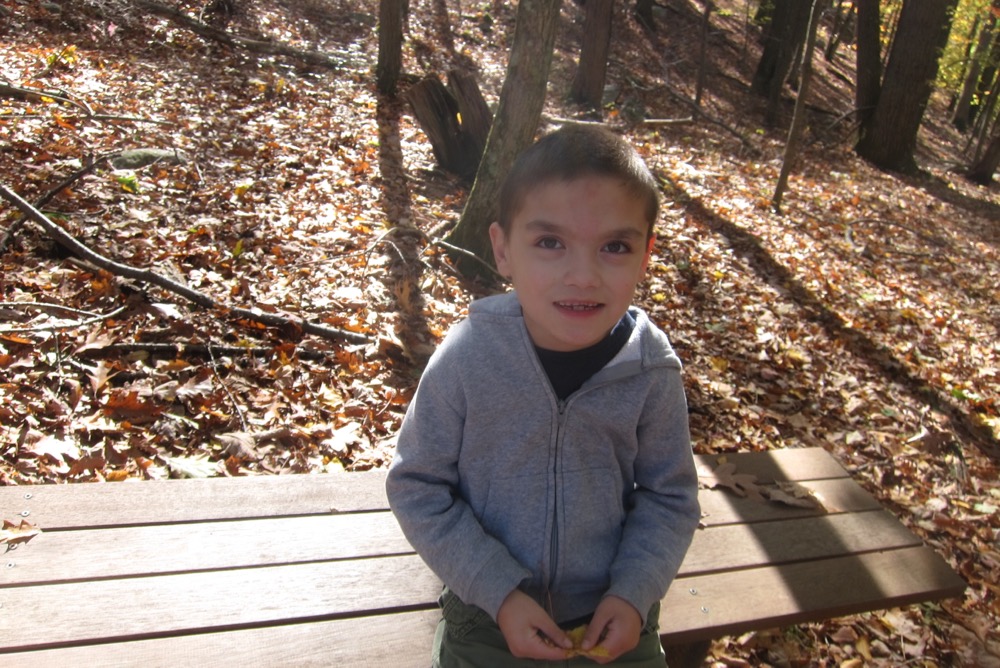 As you can see, Damian flipped the switch and wound up enjoying his time in the woods. (Or maybe he just enjoyed that bench.) And that's the thing with his syndrome. Patience usually wins the day. From anger and self-injury to a smiling kid on a bench a short while later.
Hey, sounds like me during a heated game of Scrabble.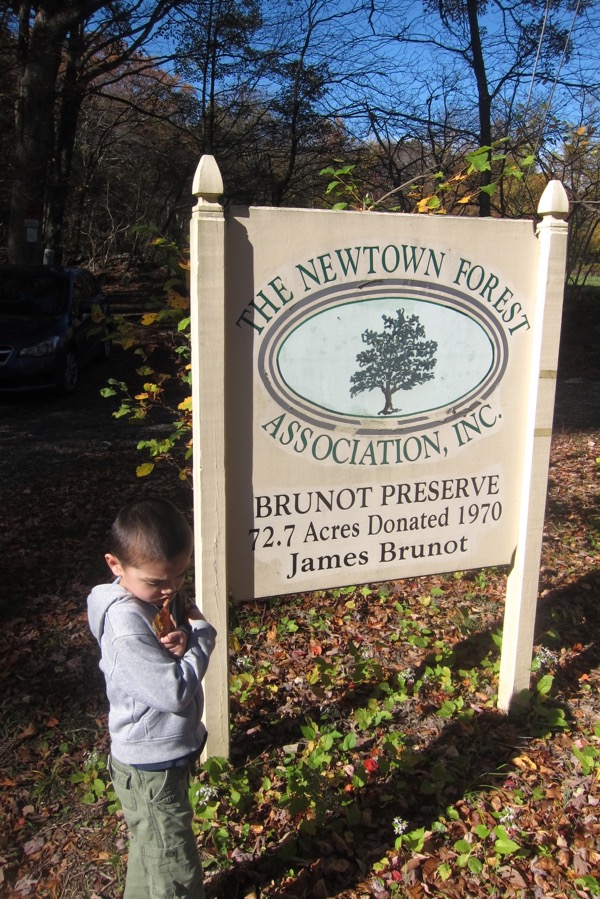 Newtown Forest Association
Map
CTMQ's Newtown Forest Association Trails
CTMQ's Land Trust Trails