Everything Bethel
I've been exploring and writing about Connecticut since 2006. After a decade, I began compiling CTMQ guides for each town in the state. I plan on "completing" Bethel CTMQ-style… as well as the other 168 towns, cities, and boroughs in Connecticut. That is the ultimate goal of CTMQ.
If I've missed anything in town or if anything has closed or changed, please let me know.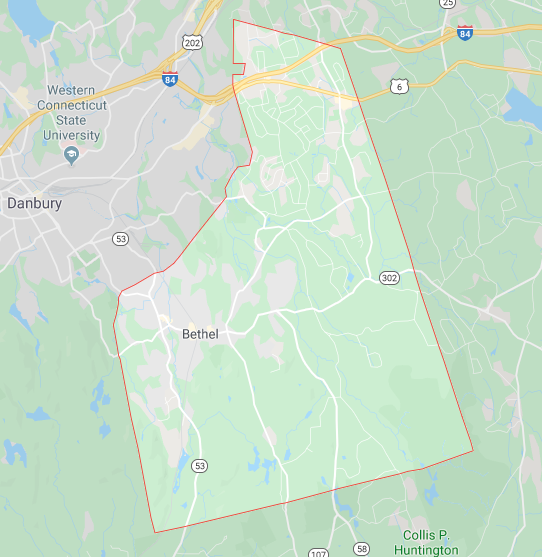 Museums
Bethel Fire Museum
Bethel Historical Society Museum
Plumtrees Schoolhouse
Trailer Box Project
Hikes
Explore Connecticut's Bethel Outdoor Guide
Collis P. Huntington State Park – Intro
Putnam Memorial State Park – Intro
Ives Trail – Intro
Section 4: Long Ridge Road to Side Cut Road
Bethel Land Trust – Intro
Hoyt Preserve
Ivy Island & Ivy Mountain Forest
Janet P. Miller Preserve
Mike's Pond
Plishner Memorial Family Preserve
Skyedge Preserve
Wolfpit Preserve
Bethel's Town Trails – Intro
Bald Rock
Enchanted Trail
Meckauer Park
Franc Property
Overlook Park
Terre Haute
Redding Land Trust Trails – Intro
Joan Plishner Wildlife Preserve
Stephenson Preserve
Food & Drink
Roadfood List: Ice Cream at Dr. Mike's
Roadfood List: Pizzeria Lauretano (Closed)
CT Chocolate Trail: Noteworthy Chocolates
CT Classic Diner Trail: Sycamore Drive-In
CT Beer Trail: Broken Symmetry Gastro Brewery
Looking for your favorite restaurant? Here is an explanation as to why it's not here.
Everything Else
US First: Vodka Distillery
Phillips Cave
PT Barnum Statue
PT Barnum Birthplace
Joice Heth's Gravesite
Snake Rock
The Frog People of Bethel
Bethel Wrap-Up
Completion Celebration Meal @ TBD