CT National Historic Landmark
Oliver Wolcott House
Litchfield
Beautiful Litchfield, home to many historic houses and events and people. And, interestingly, also home to some of the most well-regarded mid-century modern homes as well. Eclectic Litchfield.
The Olivers Wolcott of Litchfield are a huge part of the town's history and it's great their legacy has been preserved through the Litchfield's Historical Society and library. In short, the historical society used to occupy the Oliver Wolcott, Jr. House across the street from the Oliver Wolcott House but gave it up to the Oliver Wolcott Library to use.
The Oliver Wolcott Sr. House has been and still is a private residence on South Street. Neither the library nor the elder Wolcott's house is on Wolcott Street… though it is very nearby. The town of Wolcott, named for Wolcott, is two towns to the southeast.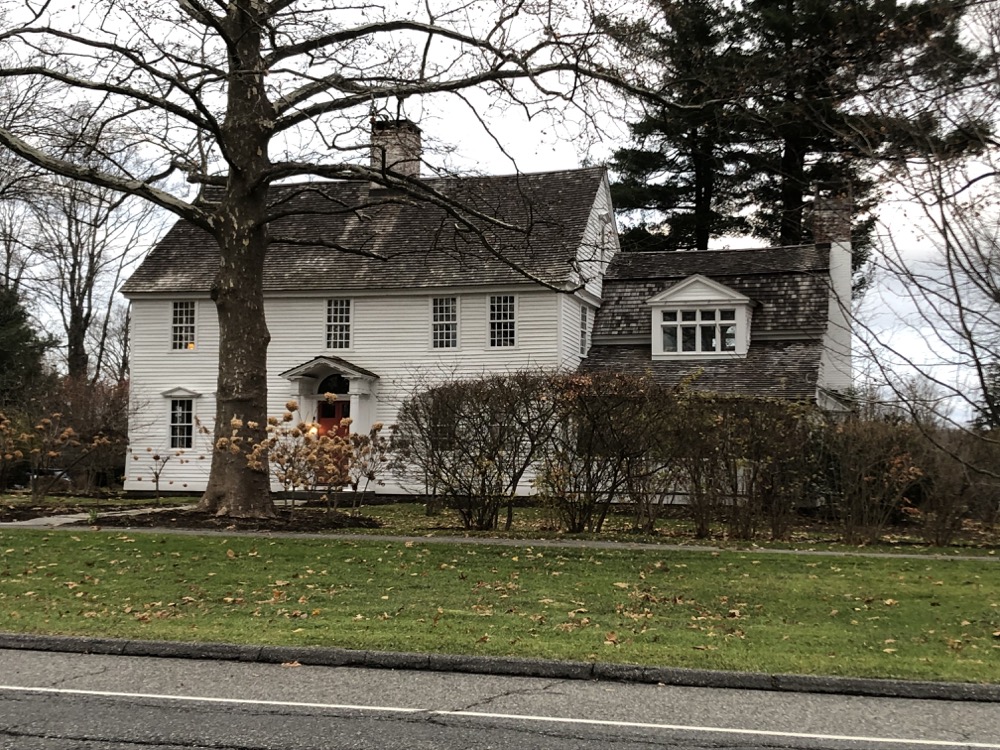 Alright, so who is this Wolcott Sr. guy? He was a signer of the Declaration of Independence for Connecticut, politician, soldier, jurist, and Governor of Connecticut until he died in office in 1797.
Wolcott Sr., whom I'll just call Wolcott after this paragraph, was the son of Roger Wolcott and father to Oliver Jr. Roger was a Colonial Governor before Connecticut became a state and Jr. was also Governor later. Wow. Connecticut had a serious case of Wolcott fever.
Wolcott went to Yale then moved to Litchfield, got married, had the kids, and was deputy of Litchfield for a while, then was a judge and a delegate to the Continental Congress. He helped crafted the Declaration of Independence as well. He backed up that signing by serving in the military against the British. Our hero led a bunch of successful battles and was at the surrender of Burgoyne's army at Saratoga on October 17, 1777. As a major general of militia in 1779, Wolcott had the task of defending the Connecticut seacoast against Tryon's raids.
After all that he wound up Lieutenant Governor, then Governor, and then he died. A life lived in full, that's for sure.
Many distinguished guests visited the Wolcott House, including Lafayette and George Washington, who stayed there in 1780 during his first visit to Litchfield. The house was declared a National Historic Landmark in 1971.
Wolcott lived in the house his entire adult life and it remained in Wolcott family hands into the 20th century.
It's a handsome old – the oldest house in town! – Colonial house that hasn't been added-on to or altered all that much over the centuries. It fits right in on one of the state's most attractive town center streets.

CTMQ visits CT's National Historic Landmarks
CTMQ's CT National Designations