Where There's Huy, There's Hope
Potsdam Cottages
Hartford
Aside from Fishfry Street in Hartford, my favorite street names are those down around Coltsville. The mix of Dutch and Algonquin (or similar) is trippy. Van Block, Van Dyke, Huyshope, Hendrixson, and Curcombe intersect with Warwarme, Masseek, Weehasset, and Sequassen. Seeing as the Dutch first came to Hartford at Adriaen's Landing and mixed with the native population, this just makes sense somehow.
But it's funny if, say, you're telling someone not from these parts where to park to go to a Hartford Athletic game in the middle of all these streets. Okay, that's not that funny. Nor would it be funny to tell them to purposely take Curcombe Street to pass the Potsdam Cottages. Though it may lead to an interesting conversation.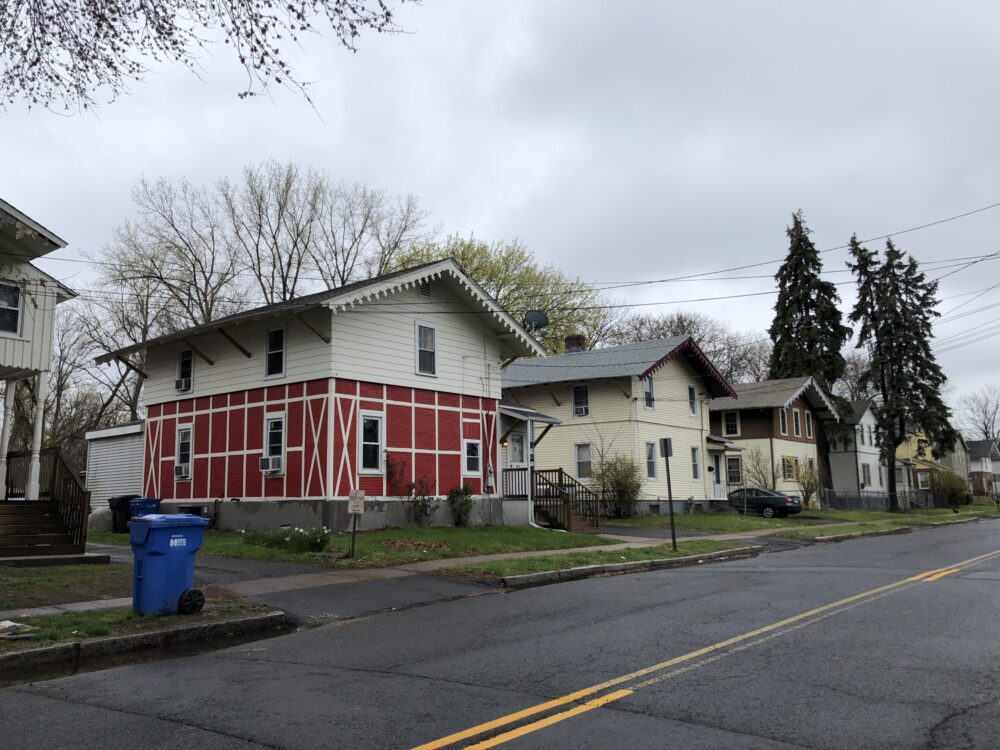 I've had a mild fascinating with these "cottages" for a decade or more. Officially within the boundaries of the Coltsville National Historic district (a National Historic Landmark) and certainly part of the newer Coltsville National Historic Park, these private residences are historic relics of the area's famous manufacturing past. And it's great that several still stand – a few kept fairly as they were when they were built in 1858 to house Samuel Colt's Willow Ware Factory employees.
And honestly, after you read why these things exist, courtesy of the National Park Service, perhaps the hypothetical friends above will find it interesting after all.
The Willow Ware Factory was one of Samuel Colt's enterprising ideas meant to make use of the resources around him. To hold back the periodic flooding's of the Connecticut River, Colt built a two mile dyke in 1855, to ensure that South Meadows would remain dry. To stabilize the dyke, French Osier Willow Trees were planted. In 1858, Samuel saw the opportunity for a new business adventure in the making of wicker furniture, by collecting the branches from the willow trees.

Colt, wanting to ensure that his wicker work was top quality, looked to hire the best craftsmen who lived in Prussia. To entice the workers to move to Hartford, Colt had the houses and factory built to resemble houses found in Potsdam, Germany and were built in a Swiss Chalet style. Frederick Kunkle, one of Samuel's trusted aids, traveled across Europe recruiting German workers to work at the Colt Willow Ware Factory and move into the new Potsdam Village.

The Potsdam Cottages were built of brick and set in a wooden frame with long overhanging cornices, exaggerated scallops and outdoor staircases leading to the second level. Each Cottage was built to house two families.

To help ease the new immigrants into their life in Hartford and to retain them as workers, Samuel not only built houses but he also opened an area for gardening and a raising livestock, built a beer hall and vineyard. The workers were encouraged to maintain their traditional lifestyle and ethnic heritage.

The Colt Willow Ware Manufacturing Company opened in 1859 and for 14 years, the Willow Ware Manufacturing Company would produce top quality wicker items including baskets, chairs, wagons, and cradles. By 1863, the Willow Ware Factory employed over one hundred workers and the products were being marketed not only across the United States, but in Cuba and South America as well. In 1873, the factory was destroyed in a fire and was never rebuilt.
It's nice that they make Samuel Colt out to be such a nice guy. He generally was not a very nice guy, but this was a nice thing he did for those Prussians I guess. Twelve cottages were built and nine remain today. They've all been altered to varying degrees, but as you can see, a few retain the Potsdam look.
And that's just cool, no matter what your bum friends say.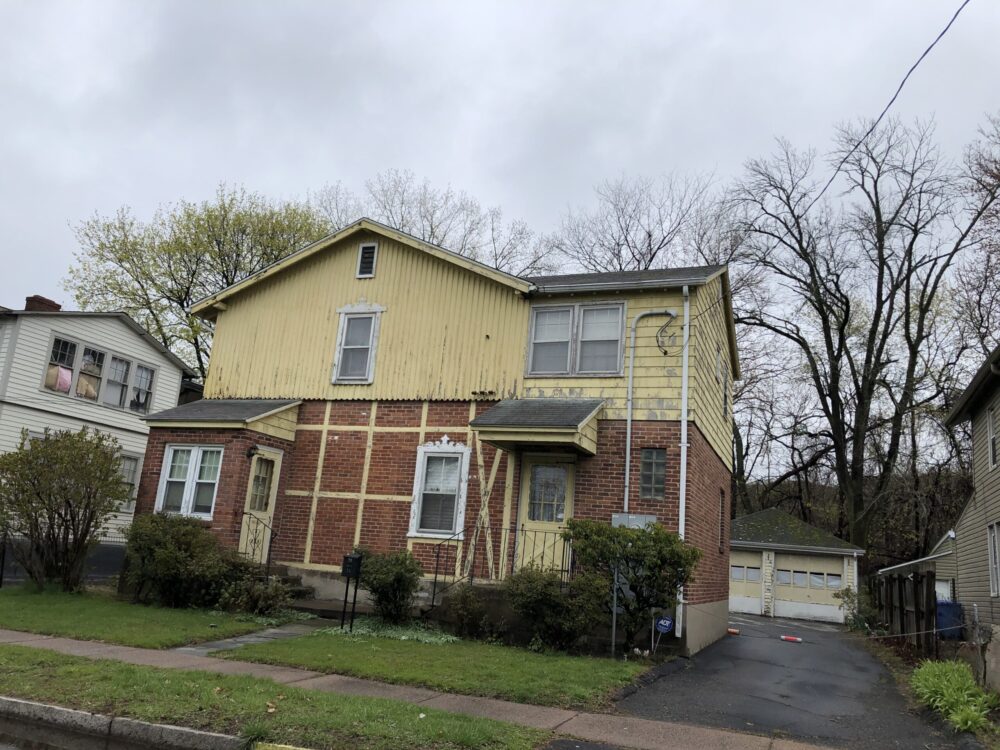 The Potsdam Cottages
Coltsville National Landmark District
CTMQ's Houses, Ruins, Communities & Urban Legends