Problem Solved Brewing
East Windsor
September 2018
A brewery gets too big for its britches and decides to vacate their original space and move to a custom built new joint over in Suffield. What to do with the now empty space in East Windsor? Problem Solved.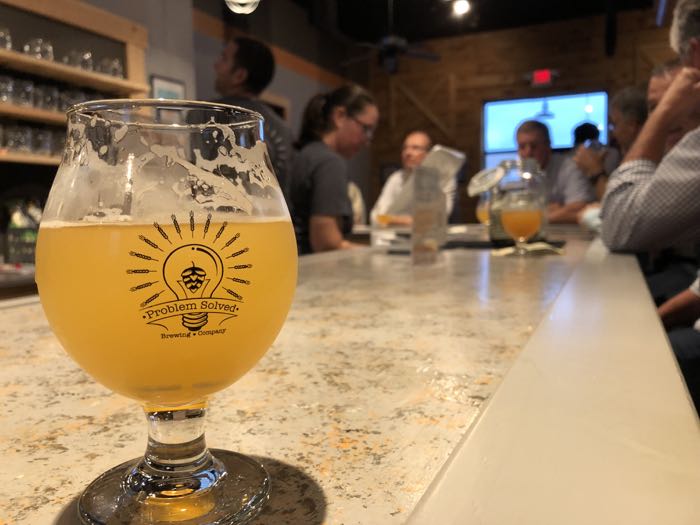 A couple of well-respected homebrewing friends want to go pro, but have full-time jobs and don't want to start from the ground up. What to do? Problem Solved.
The after work crowd of blue and white collared folks looking for a convenient local brewery at which to drink during the week now that the prior tenant up and left for Suffield? Problem Solved.
That's right. Problem Solved. Problem Solved Brewing, that is.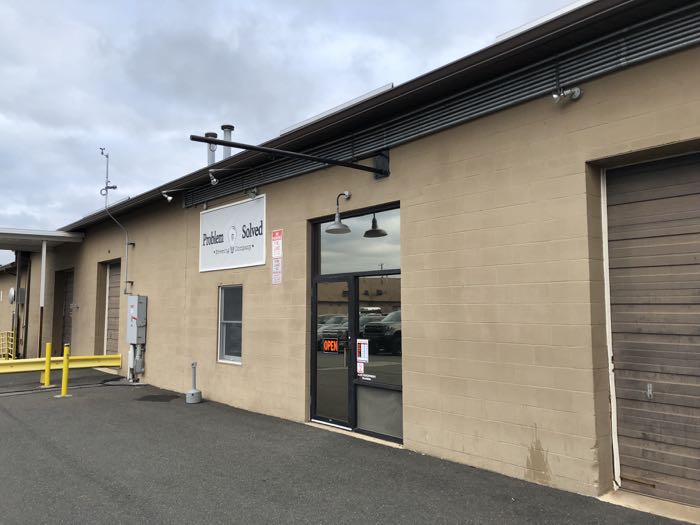 Of course, the brewery's name wasn't really a cheeky reference to any of the above issues… but it just worked out that way. Owners Heath Gelinas and Alan Bukowinski had been toying with the idea of opening a brewery for years. I know that Heath had been looking at sites from Manchester to Windsor Locks when the opportunity to move into Broad Brook Brewing's old space in East Windsor became available. He teamed up with his buddy Alan and were able to turn around the space to suit their tastes incredibly quickly.
Problem Solved.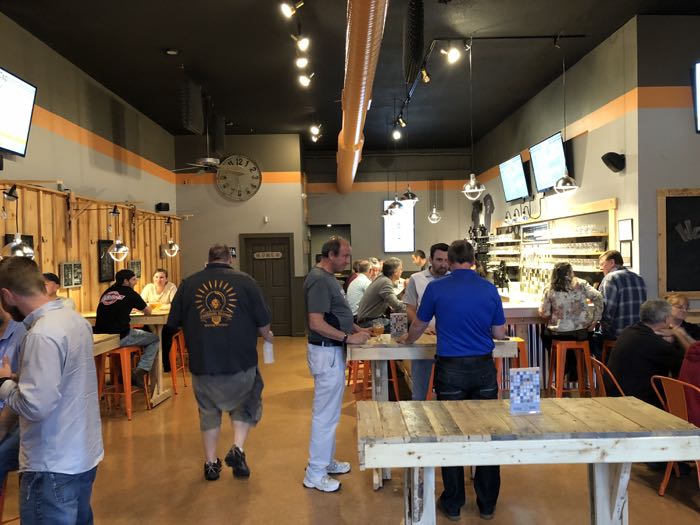 In one way, this brewery is one of my favorites. Heath, an aerospace engineer and Alan, a math teacher, fully embrace their inner nerds and flavored their brewery with no apologies. (It's the "embracing inner nerd" thing that I love.) Yes, there are a bunch of math references here. And while I wasn't exactly the best math student (Why, oh why, did biology majors have to take engineering level physics and calculus at UConn?!) here I am, at my second career applying statistics (not real math) and linear algebra on the regular.
But not calculus. Ever.
I'm sure the Problem Solvers had to use some though, as they retrofitted a new bar and other stuff within the fairly small space afforded to them. Figuring out the areas of non-uniform spaces and all that is calculus. And I am still terrible with it. I'm also terrible with interior design, but I know what I like and what I don't. I very much like the color them here: Orange, gray, and black. Gone are the dark wood and earthen tones of Broad Brook's tobacco barn motif.
Problem Solved is much brighter. Now you can do your math homework here without needing your phone's flashlight. The brighter lighting also allows guests to inspect all the diagrams and patents for various brewing equipment that serve as artwork. Lest you think this is a total nerd thing, it's not. They've also hung similar schematics for a toilet in the restrooms, among other humorous flourishes.
On top of all that, most of their beer names reference some sort of math something or other. And many are clever beyond most people's comprehension. (Yeah, I dig that aspect too.) For instance, The Real vs. Imaginary coffee brown ale references not just numbers, but also the real coffee used in the beer alongside the perception of coffee flavors produced by the beer's malt, Gelinas says. Brilliant.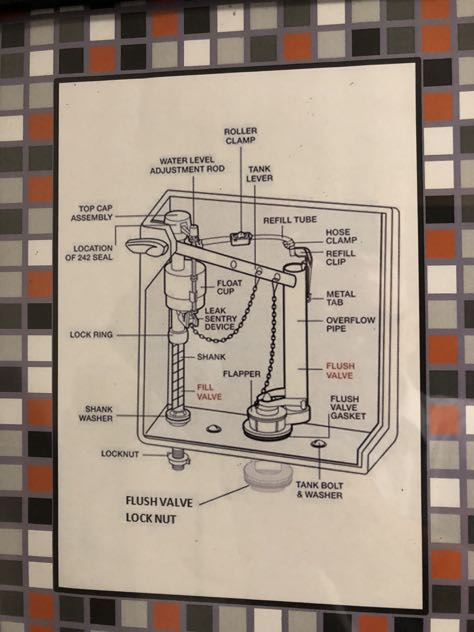 Just poking around their other beer names… really? SOH CAH TOA? LOL. OMG. Remember that? The SOH CAH TOA is an imperial pale ale and the name alone gives me flashbacks to high school. (CTMQ surely remember, but just in case, SOH stands for Sine equals Opposite over Hypotenuse. CAH stands for Cosine equals Adjacent over Hypotenuse. TOA stands for Tangent equals Opposite over Adjacent. Good times.
Sorry for giving some of you sweaty flashbacks. How about Shaded Region, an oatmeal stout. "Now Stephen, show us how you'd find the area of the shaded region at the chalkboard." GAAAHHHH. I need to stop. I'm giving myself anxiety. Let's talk about something that is way better now than it was for you in high school: the beer.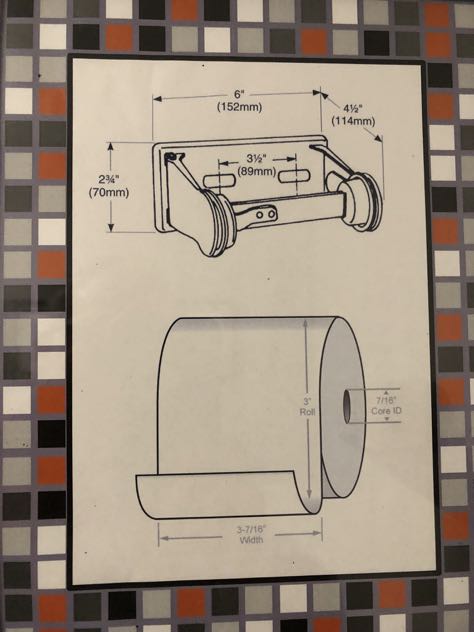 I'd had some Heath homebrews in the past. He brewed under the imprint "Bottom-Side Up Brewing" and was sort of known in local beer circles for pushing envelopes in creative and nuanced ways. (And for ridiculously intricate puns for beer names.) His beer was always good, if a bit inaccessible at times.
The beers he's brewing professionally are far more… universal. Heck, I see they do a red ale in addition to the oatmeal stout I mentioned. There are other "standard" styles available. I view this as a positive thing – especially since they took over Broad Brook's spot and the folks that used to go there were likely looking for some of those traditional styles to continue.
But in this day and age, a brewery will die a quick death if they don't produce IPA's and DIPA's and NEIPA's. And Problem Solved does that as well. However, the two NEIPA's were my least favorite of their beers that I tried. That's not just a taste thing; they appeared a bit rushed to me and I felt they needed some time to mellow out.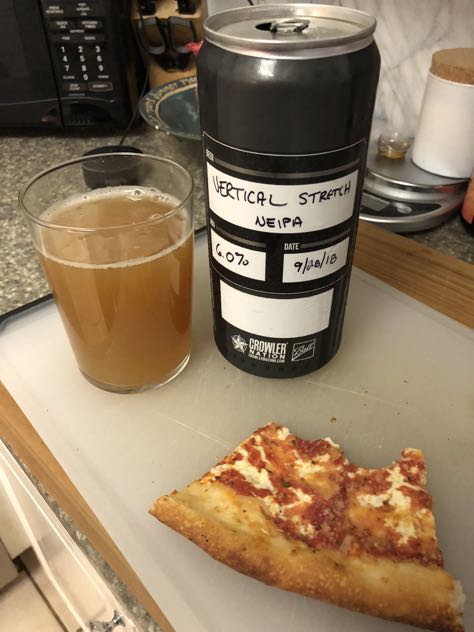 I bought a crowler of the Vertical Stretch NEIPA, and all-Citra brew. I don't know, perhaps I'm over-tired of all Citra beers, but this one didn't quite do it for me. The Simcoe-Centennial Ordered Pair NEIPA was more to my liking, but neither were as good as the honey wheat ale.
That's right. The honey wheat ale (Transluscent Viscosity). It just occurred to me that not only are the beers here tangentially related (ha, see what I did there?) to math, but they also sound like prog-rock song titles. Anyway, yeah, I enjoyed the "boring" honey-powered wheat beer. I guess I really am getting old.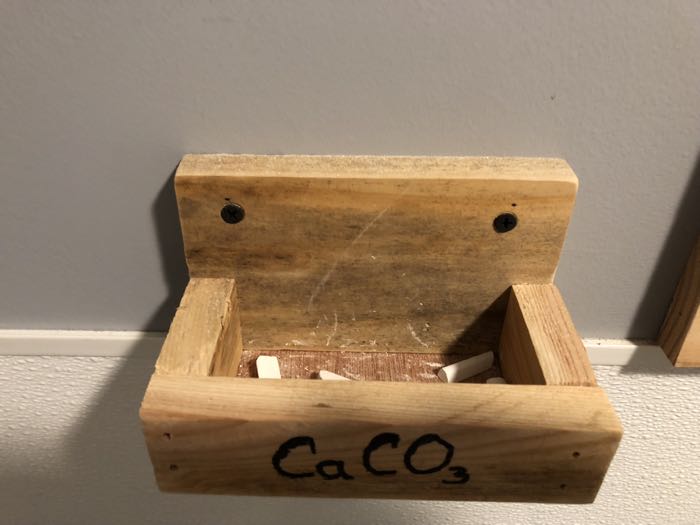 All the beers here were between 4.2% and 6.5% ABV as well. Cheers to that. I don't step over that 6.5% line much anymore at all, especially when out and about. Love seeing a "normal" ABV range at a new brewery.
As I've said, I sort of know Heath and I'd met Alan a couple times before they opened their brewery. Of course I'd love to see them succeed and prosper. I visited rather early in their brewery life, so any mild criticism should be taken with a grain of NaCl. They aren't out to become the next greatest brewery in the world, but simply to brew a variety of well-made beers that appeal to a diversity of palates.
Gosh, I needed a brewery on the way home from work in Enfield… Problem Solved.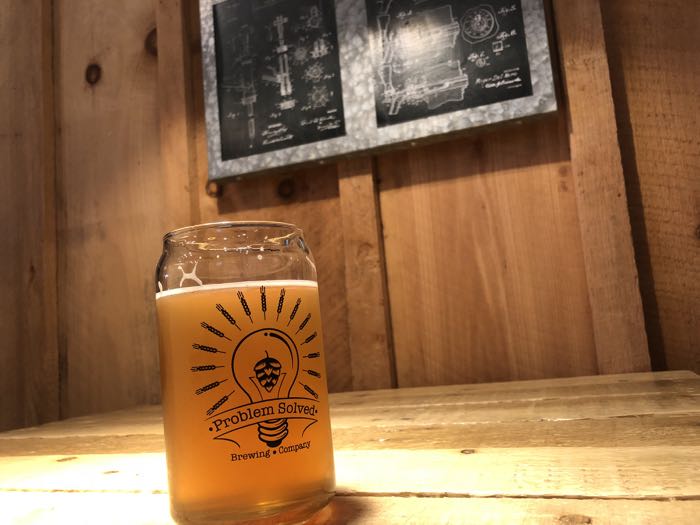 Problem Solved Brewing
CTMQ's Breweries & Brewpubs