Ridgefield Conservation Commission's Trails
Wow. Look at this list! When Ridgefield was selected as a town to complete, I must admit my ignorance regarding trailed properties in the town. As you can see, there are a lot.
And this is in addition to Ridgefield's town trails and some state parks and other stuff around town. I should note that the RCC isn't a Land Trust in the classic sense… But the Land Conservancy of Ridgefield is. But the LCR has no maintained trails. The RCC has a million. So here we are.)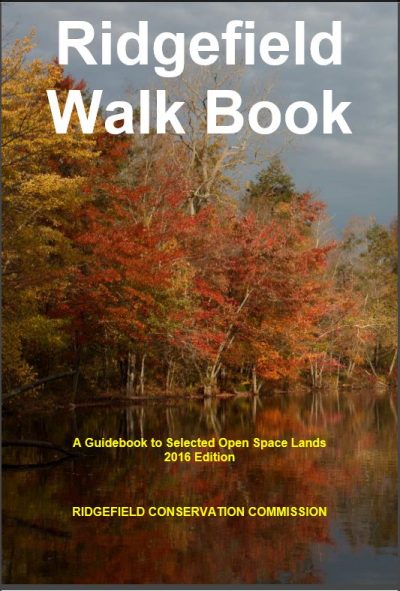 Thankfully, The RCC published a Walk Book in 2016 to help me on my way. The book almost matches the online directory, which is a good sign.

Presented in the order of the Ridgefield Walk Book, more or less. This list will probably change a bit as I work my way through the town.
Hemlock Hills & Lake Windwing
Pine Mountain Reserve
Peterson Gorge/Ridgebury Slope
Kiah's Brook Refuge/Titicus Preserve
Sarah Bishop
Levy Park
Barrack Hill Refuge
Bobby's Court/Topstone Preserve
Willow Court/John Soluri Preserve
Mar-Joy Pond/Casey Lane
West Mountain (Reed, McManus, & Wetlands sections)
Blacksmith Ridge
Colonial Heights Refuge
Florida Refuge
Remington Woods
Laurelwood/Great Pond
Old Stagecoach/Ledges
Brewster Farm
Shadow Lake/Albert M. Baker, Jr. Reserve
Old Sib
McKeon Farm
Liebowitz-Knapp Sanctuary
Nod Hill Refuge
Berthier Equestrian Trail
Peaceable Refuge
East Ridge Preserve
The Knolls
Spectacle Swamp/Silvermine Ridge
Whitbeck Preserve
Jill's Trail
Prospect Ridge Recreation Area
Other Trailed Properties
Aldrich Park
Recreation Center
Richardson Park
Sturges Park


Ridgefield Open Space/Trails
CTMQ's Town Land Trails Main Page