Guyyyyyyyyyyysssssss!
These Guys Brewing, Norwich
August 2017 and January 2023
These Guys Brewing is slated to move in-town to 49 Church Street, into a former Breligious school, in the summer of 2023.
You know what's funny? These Guys Brewing is named "These Guys" and it's co-owned by a woman and its head brewer is a woman. I know most people are fine with calling a group of people that include women "guys" and many women don't bat an eyelash at it, but I also know that "guys" infers men and many women don't like to be called men.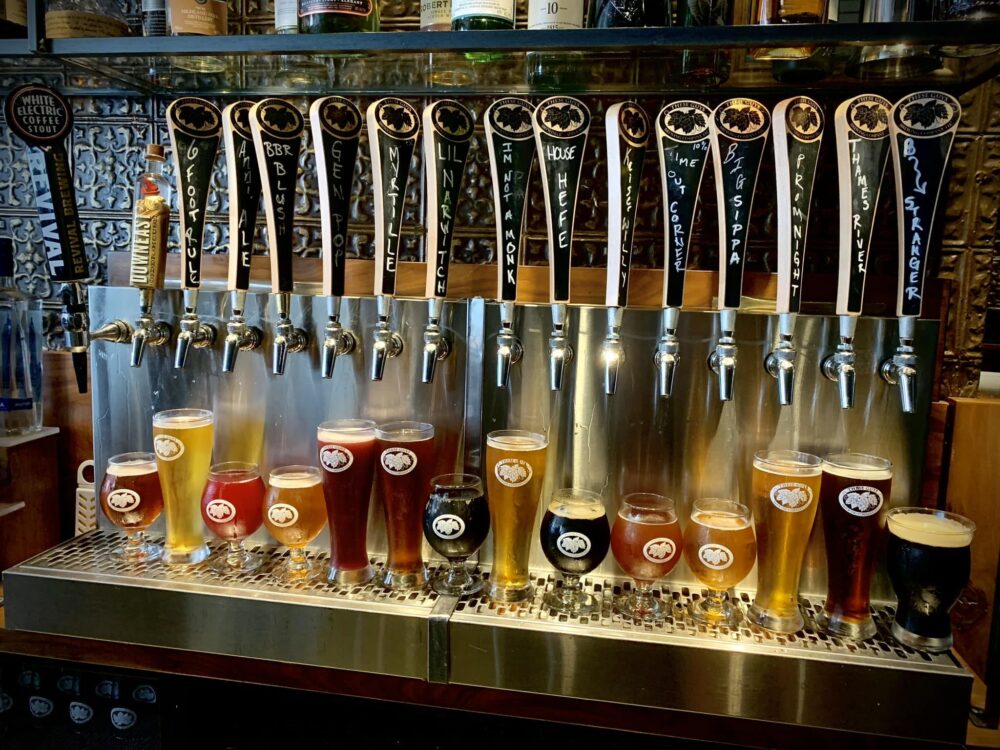 So, you know, it's pretty easy to stop calling women "guys." Now "bruh" and "dude?" That's fine these days. I do it all the time.
Norwich went brewery-less longer than most Connecticut cities, but when they got theirs, they got two nearly simultaneously. Right next door to each other. Like, right next door.
At least for the first 8 years or so of These Guys, they could have snowball fights with Epicure Brewing down Franklin Street. These Guys secured a new space in town and began planning a move in 2019 or so before the pandemic. In 2020, they promised a summer of 2021 move. In 2021, they promised a summer of 2022 move. In 2022, they promised a summer of 2023 move.
Such is small business life sometimes.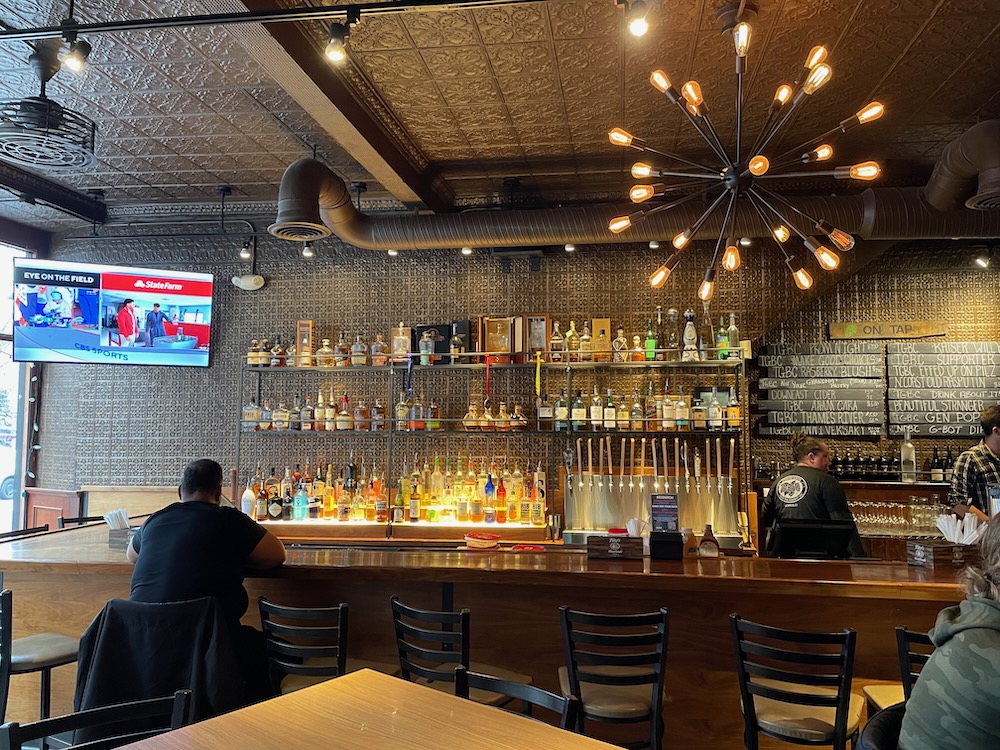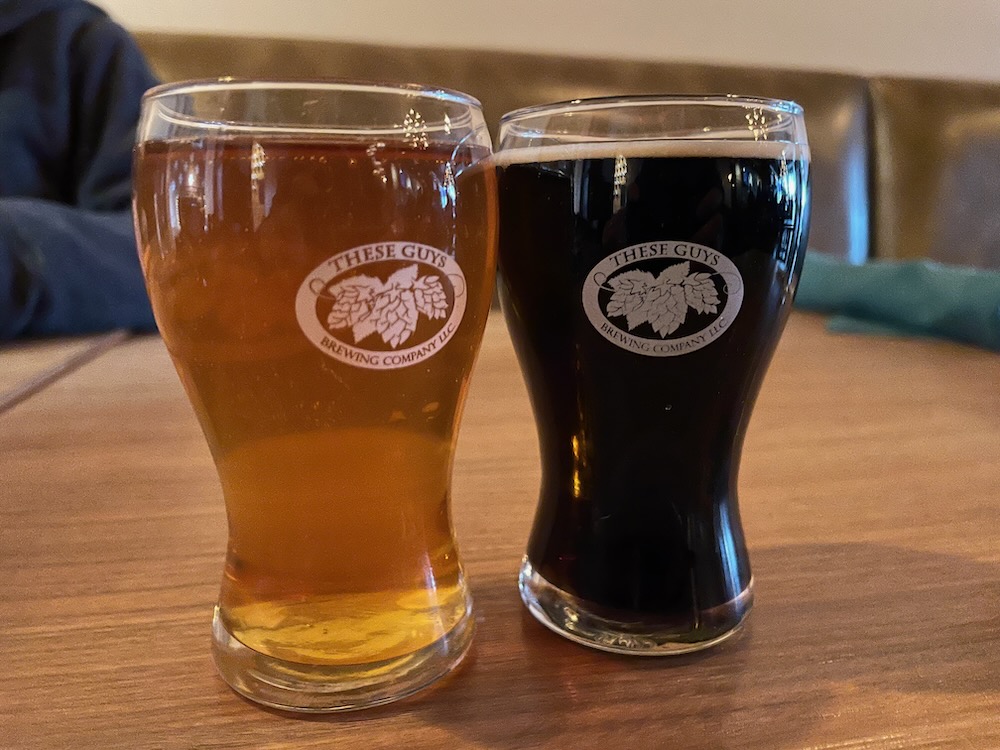 Despite the delays (global pandemic, asbestos abatement, labor and materials shortages) the move can only be seen as a positive step forward for the brewery and the city.
I've visited their original location a few times and rather like its charm. It fits in well with Norwich, as it is quirky, communal, and has a pubby feel to it. There's tin ceilings, industrial lighting, and a large wooden bar. (I know every brewery has those light fixture now, but These Guys had them in 2015. I'll give them a point for that.)
These guys have always been focused on their food program as much as the beer. And they've always tried to make their food a bit "elevated" beyond traditional pub fare, but in the end, a burger is a burger and fish & chips is still fish & chips. (Note: the burgers and fish & chips here are very good; just "gastropub" overpriced.)
These Guys Brewing stems from a passion and love of Great Beer! Combining a hunger for beer infused food with a foodie flare, the creative force behind These Guys was born. Our mission is to create unique and delicious brews with an emphasis on complex malt flavors and balance that come together with an ever-evolving seasonal menu in order to make a dining experience that is greater than the sum of its parts.
That was written before AI ChatBots took over writing this stuff, but I'm hard-pressed to see any difference. It's that "foodie-flare" that accounts for the menu upcharge I guess. Lest I sound like a whiner, I want to shout out Ayanna, who was our server for our early 2023 visit. I was with Damian who is certainly a unique customer.
Chatty Damian is a handful for anyone, and Ayanna handled everything beautifully. She listened to me when I asked for certain "odd" things to make the meal run smoothly and she had patience with Damian's questions and comments – with a full section to serve. I happily paid 26 bucks for Damian's not-the-largest-portion fish & chips because Ayanna was awesome.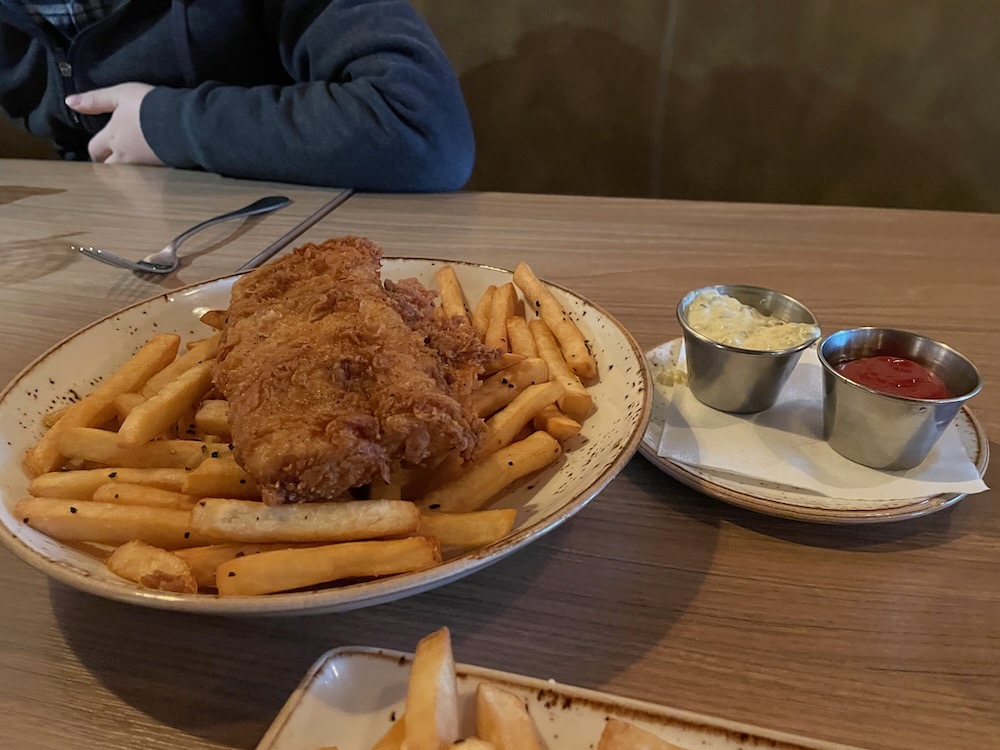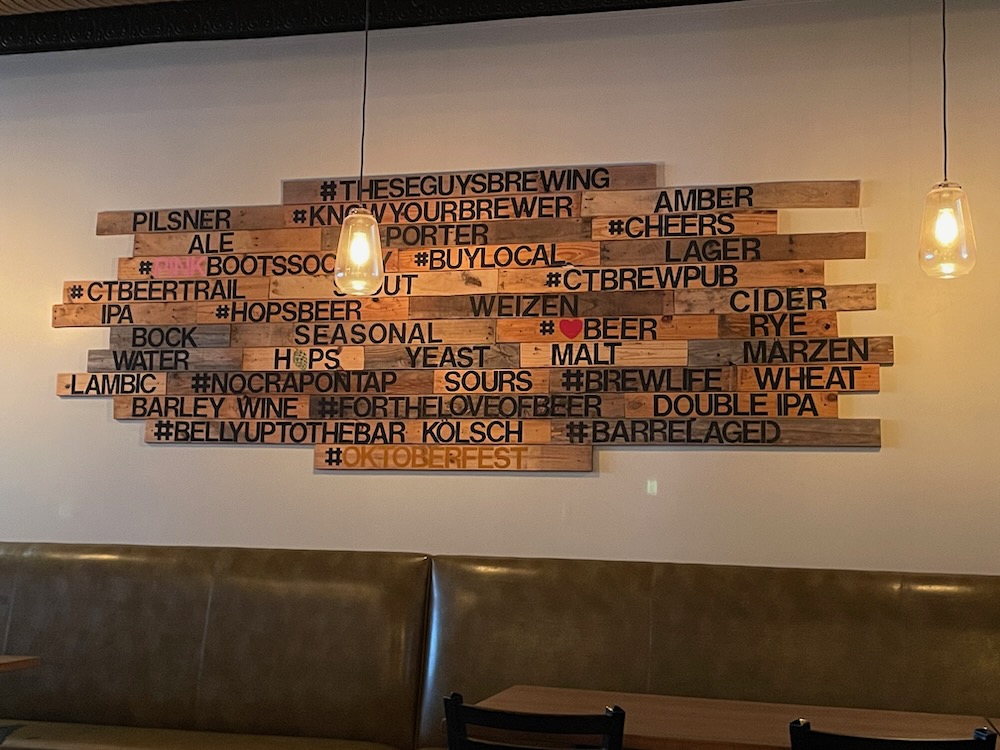 Service industry: I love you, man, but when you deal with special needs with patience and understanding, you can charge double. And still get a big tip from me.
Anyway, let's take a moment to remember These Guys' original space. It had been a continuous saloon since its construction in 1883. It's (yet another) place that likes to hang its hat on some apocryphal story about how it continued operating as a speak easy during prohibition. The back area that housed the brewing equipment was originally known as "The Stables" which housed grain in the past. While the two buildings are now one, the disconnect is easily seen when inside – which is fine of course. As I said, I like the quirky disjointed spaces here.
It's always a bit of a tell when I go this long on a page about a brewery without mentioning the beer. In the case of these guys, the beer is… fine. The co-owner and head brewer, Becka Alberts, spent some time learning the craft at WilliBrew and that old school influence is still represented on the tap list to this day. Where in the world are you going to see this on a craft brewery's menu anywhere these (2023) days?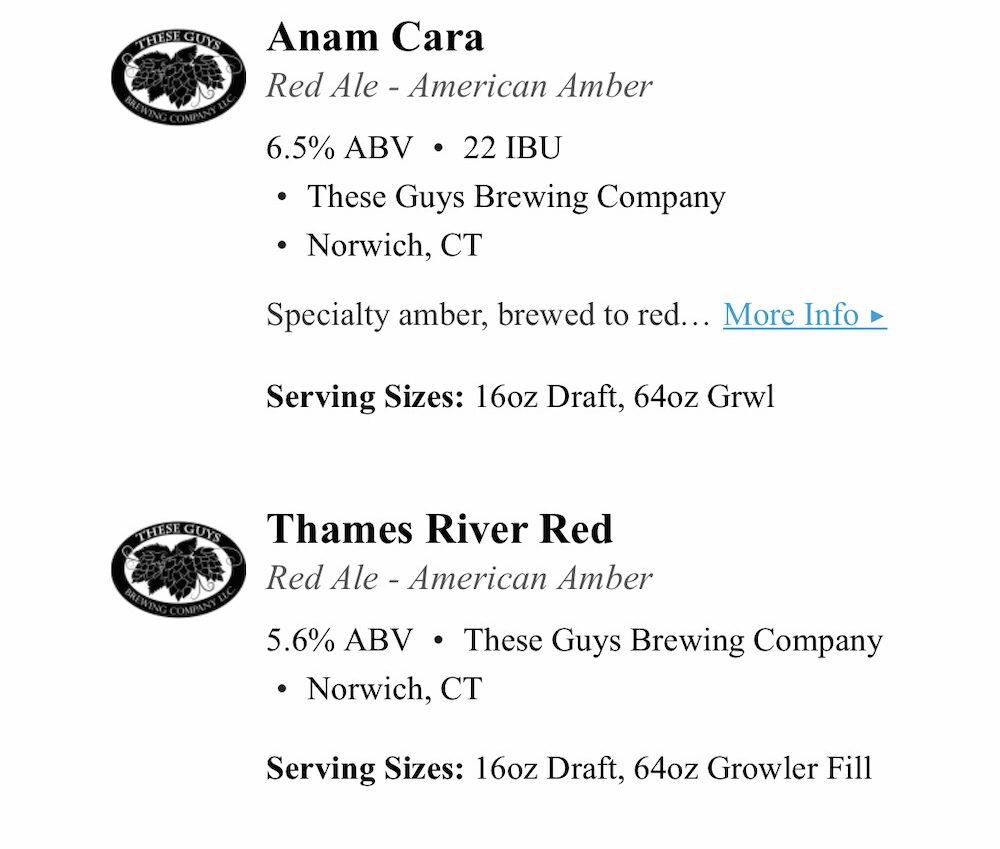 Two red ales?! Wow. These Guys also had a cream ale on tap. And if beer isn't your thing, These Guys has a rather extensive higher-end drink menu as well.
I have no idea what I drank during my first visit in 2015, nor does it matter. I can report that the food was pretty good back then, just as it was in 2023. I can tell you that in 2023 I had the Thames River Red Ale(!), Beautiful Stranger Black IPA, Effed Up on Pilz Pilsner, and Drink About It! Session IPA.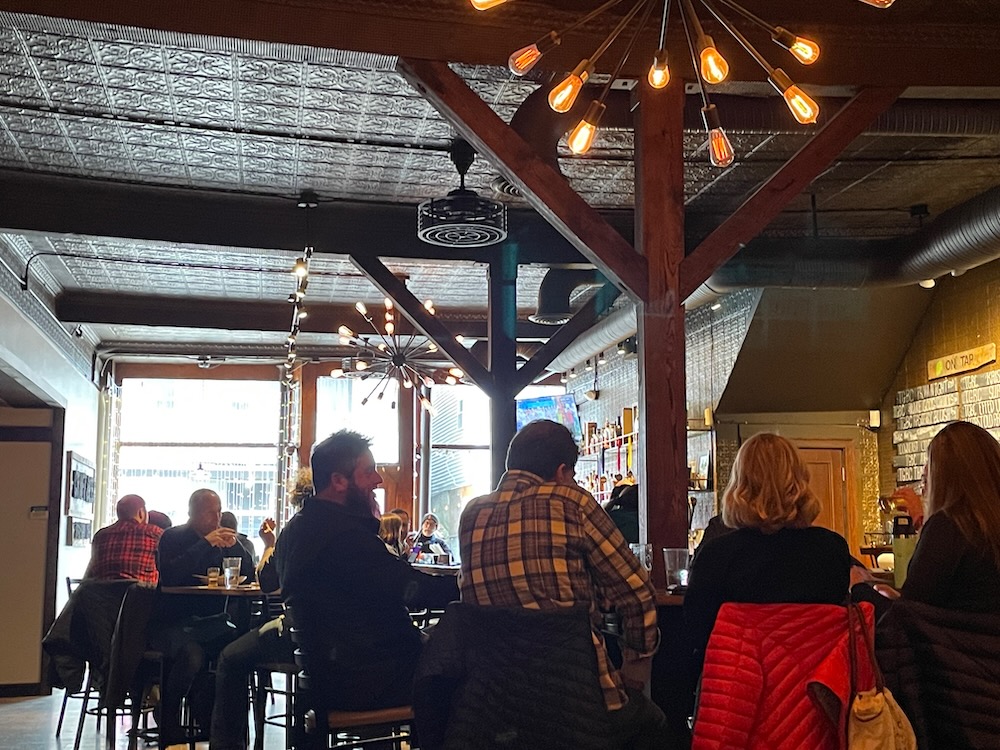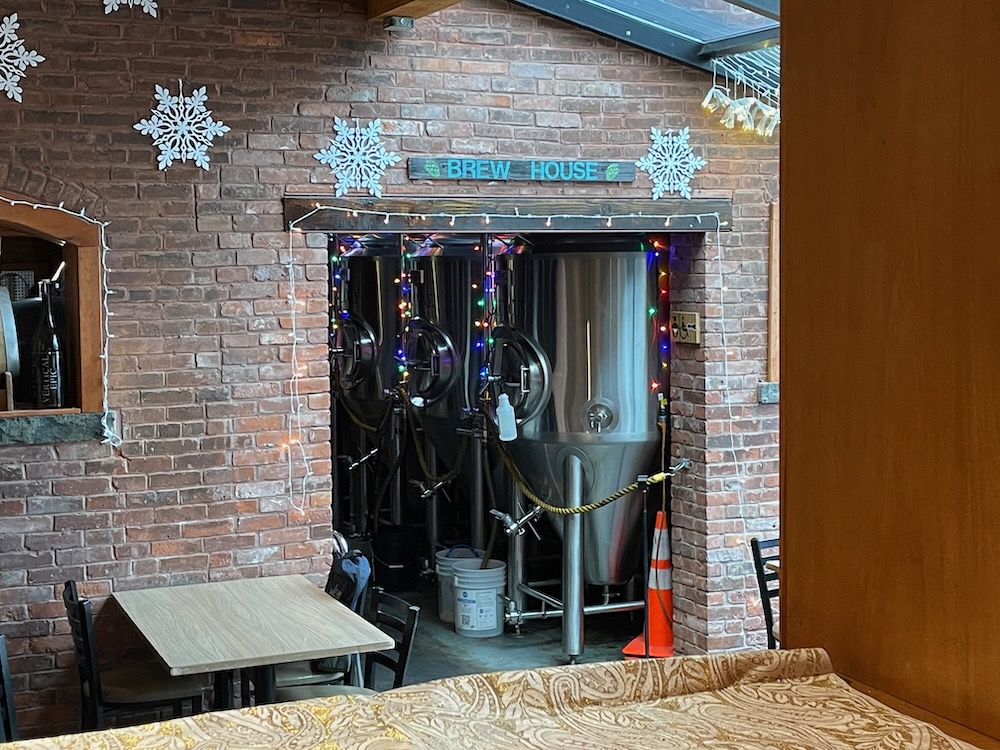 The pilsner was okay and the red ale was good. I should stop here… but when a red ale is the best of the bunch I tried, perhaps some improvement in the beer program is warranted.
The "session IPA" is a Citra-forward beer that was painfully sweet for some reason. I thought we were getting away from sweetness in 2023? Was that just a dream of mine? As for the black IPA… I don't know what it is about this style (beyond the fact that it's a made-up Frankestein style to begin with) but I keep trying them and they're all terrible. This version was "acidic" and "astringent" according to my notes. I swear some breweries screw up and slap "Black IPA" on the label and hope for the best.
So… yeah. Hey, there are stouts and heavier IPAs and other styles available here. I'm sure they're fine. There's always been a decent crowd at These Guys and them moving to a space nearly four times bigger than this one tells me they're successful. There will be a roof deck and views of downtown Norwich and the harbor. They plan to can and distribute their beer all across the state "and eventually expand to other states" according to the owners. These Guys can dream too, right?
I wish them luck when they finally move and get up and running. I hope they're able to bring some of the charm and quirkiness of their original digs though. Norwich is a blue collar town and while it seems to slowly be emerging from decades of slumber, I wouldn't want it to lose its old school charm.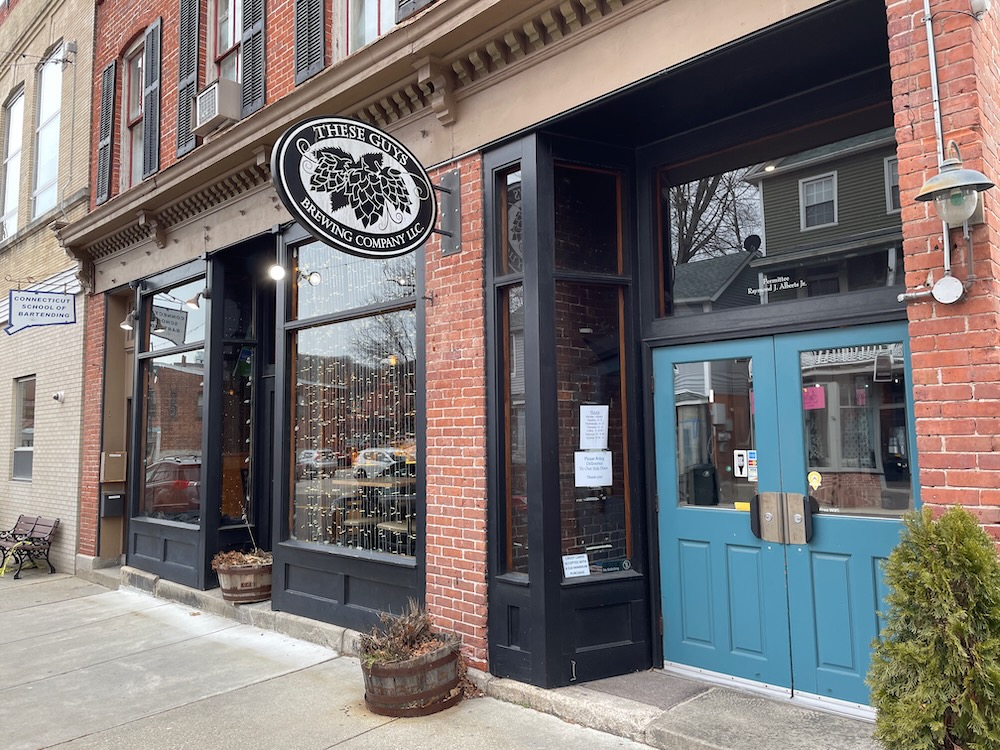 These Guys Brewing
CTMQ's CT Breweries and Brewpubs