Everything Norwich
I've been exploring and writing about Connecticut since 2006. After a decade, I began compiling CTMQ guides for each town in the state. I plan on "completing" Norwich CTMQ-style… as well as the other 168 towns, cities, and boroughs in Connecticut. That is the ultimate goal of CTMQ.
If I've missed anything in town or if anything has closed or changed, please let me know.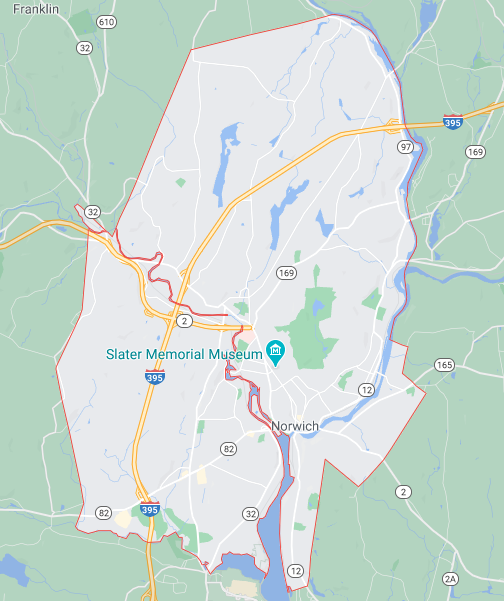 Museums
East District School
Gallery at Three Rivers Community College
Joseph Carpenter Silversmith Shop
Leffingwell House Museum
Nathaniel Backus House Museum
Norwich Arts Center Gallery
Norwich Regional Visitor's Center
Perkins-Rockwell House
Sikh Art Museum
Slater Memorial Museum
Hikes
Avalonia Land Conservancy – Intro
Norwich's Town Trails – Intro
Mohegan Park
Walk Norwich's Trails
Water Forest Retreat (Private)
Water Trails
Norwich Harbor Water Trail
Shetucket River National Recreation Water Trail
Food & Drink
CT Beer Trail: Epicure Brewing
CT Beer Trail: These Guys Brewing Company
Looking for your favorite restaurant? Here is an explanation as to why it's not here.
Everything Else
US Oldest: High School Football Rivalry
US Only: Tower Bell Cast to Commemorate the Emancipation Proclamation
CT Art Trail: Slater Memorial Museum
CT Freedom Trail: 3 Sites
CT Underground RR Trail: David Ruggles Gravesite
Yantic Falls/Indian Leap
Uncas's Grave
Giant Tree Gravestone
Miantonomo Monument
Benedict Arnold Birthplace
Norwich City Hall
William A. Buckingham Library
Mummy Arm!
Cowboy Muffler Man
Peacock Alley
Sanctuary of Love (Gone)
Gardner Brook Covered Bridge (Private)
Greenville Dam & Fish Lift
Occum Dam Eel Way
Norwich Sea Unicorns
Progressive ET Sign
Top 10 Fake Town: Occum
Norwich Wrap-Up
Completion Celebration TBD