The Sky's the Limit 2017 Hiking Challenge #7
Indian Well State Park (The Well), Shelton
March 18, 2017
We had to go to IKEA for something. I never just drive to New Haven without picking up at least one or two things for CTMQ along the way.
"Oh, hey, look! There's a Sky's the Limit Challenge spot right nearby!"
"That's fine, where?" said my wife.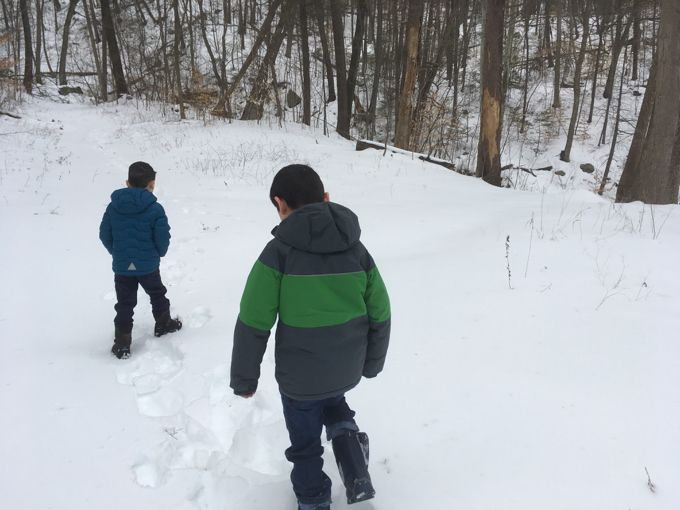 Mumble-mumble-mumble-mumble."
"Oh boy. Can you enunciate please. Even though I know when you mumble like that it means that wherever you want to go isn't exactly "right nearby."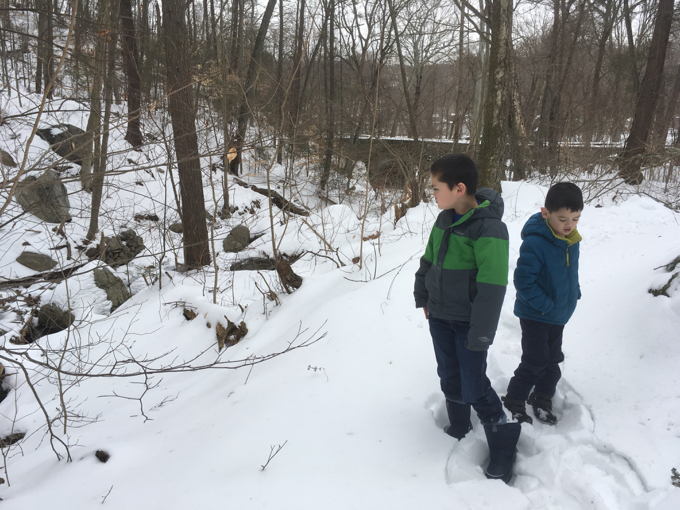 "It's in Shelton. But – "
"Shelton? I don't even know where Shelton is, exactly."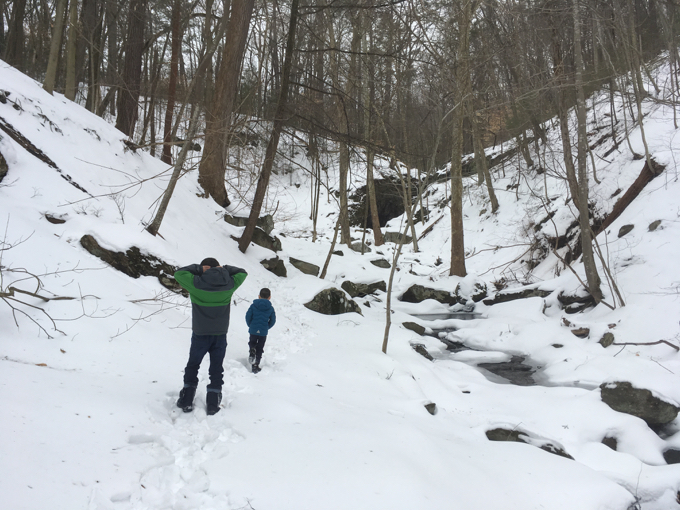 "Why, it's super close to IKEA! Let's go!"
"But, wait. There's two feet of snow on our front yard, meaning there's probably nearly a foot right nearby IKEA."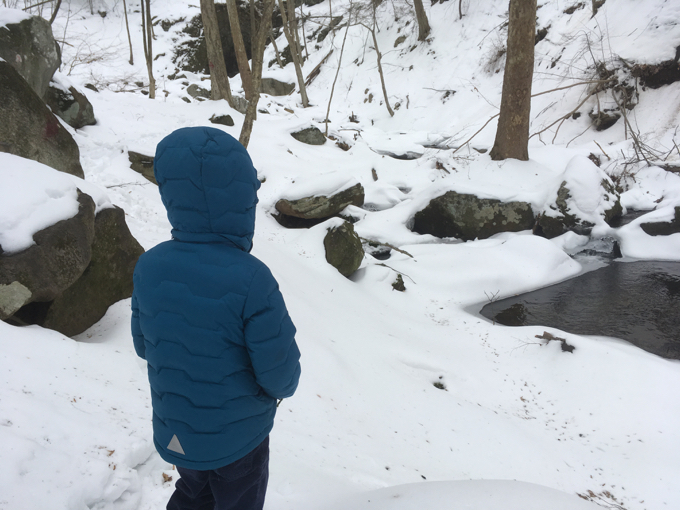 Mumble-mumble-mumble-mumble."
"Sigh. What?!"
"We'll be fine. It's not a long hike. I even packed a change of pants and socks. I'll clear the trail."
Reason # 2,208 I love my wife: She trusts me to safely hike up a ravine in a foot of snow with our sons.
The Paugussett Trail used to begin at Indian Well State Park. But since I "completed" it in 2008, it has been extended south a few miles.
The Paugussett passes by the Challenge spot down on the park road (the park's map is incorrect). The boys and I actually hiked up Indian Hole Brook along an unmarked rail to reach "The Well." This is yet another Native American myth spot in Connecticut.
Indian Well was so named because of the Romeo and Juliet-like Native American legend surrounding the Park's scenic waterfalls and the splash pool at the bottom of the falls. Local Native Americans never actually used the area as a well. Although the falls are lovely, the Park's primary attraction is its location on the western bank of the Housatonic River. The shaded picnic grove at the water's edge is a nice spot to spend a lazy summer day. In 1928 Indian Wells was established as a state park.
For the record, it's just Indian WelL. No 's'.
As you can see, we trudged up the hill to reach our goal. I'll admit, it was fairly dicey in spots, but the boys listened carefully to me and we all made it out unscathed to be reunited with Mama and the warm car. (If you weren't aware, she's much smarter than we are.)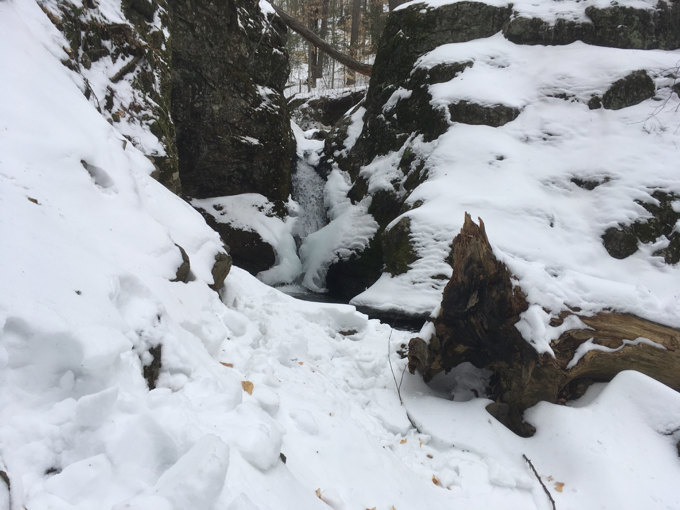 Off came the boots and on went the shoes. I got behind the wheel and we made the super short half hour drive to IKEA.
And ate a bunch of their chicken meatballs.
CTMQ's 2017 The Sky's the Limit Challenge
DEEP's 2017 The Sky's the Limit Challenge
CTMQ's Hiking Challenges Main Page