Jethro Tulmeadow
Tulmeadow Farm, Simsbury
My title makes no sense and means absolutely nothing, but it made me chuckle quietly to myself. What's that I say? Chuckle To Myself Quietly? Did you know that is a little used text/Twitter/etc. acronym? That being "CTMQ?"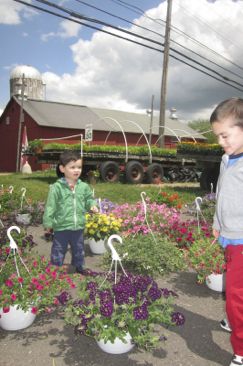 It's true. At one time, when searching for "CTMQ," that was the first hit. Fortunately, that is no longer the case.
Anyway, at least I'm not my friend over at J. Timothy's in Plainville, as apparently the wondrous Mr. Justin Timberlake is now being referred to as JTims – which has been the preferred shorthand of the restaurant for longer than the Internet has existed. Maybe even the computer. And TV. And Radio.
JTim's is old.
But not quite as old as Tulmeadow Farm.
Right now you're thinking, "Okay, well, I figure that restaurant is maybe 100 years old and the farm is like 120."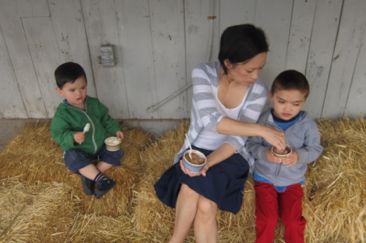 Well, you're so wrong it hurts. J Timothy's celebrated their 225th birthday in 2014 which dates them back to 1789. Tulmeadow Farm? Well, happy 246th birthday to them. Eat it, JTim's. And JTim for that matter.
Here's the history of the farm, which I'm sure I'll dive into more deeply when I hike the Simsbury Land Trust trails here. That's right, this place is awesome not just for their ice cream, but also for the fact you can hike there – and THEN eat ice cream.
I love Tulmeadow Farm. (And I did eventually take the boys hiking there.)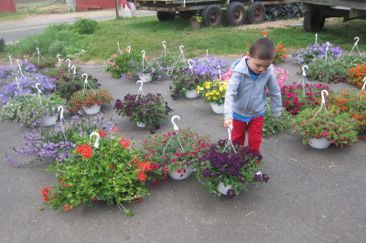 Tulmeadow didn't start making ice cream until 1994. They put together a business plan that said, "Our goal was to make really great ice cream, so that our customers would want to come back again and again." I'm not sure that's any different from any other place, but I applaud their gravitas. And I applaud them for satisfying that goal.
Tulmeadow's ice cream is fantastic. And they don't mess around; "We make over 50 different flavors of very rich 16% butterfat gourmet ice cream."
I think 16% is really high butterfat. I also think that's why it's so good – and furthermore, I think I'm glad I don't live next door.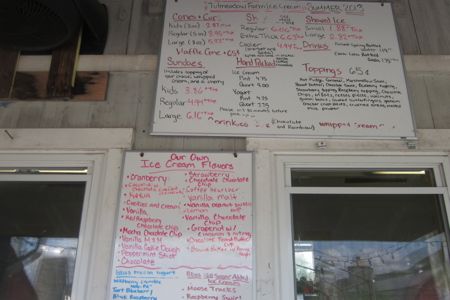 But we do live fairly close, so I made a stop there part of our Mother's Day day in 2013 and took a few pictures. This is truly a farm, and on a beautiful day like we had, there are tons of golden photo ops for people who know how to take pictures.
The "eating area" is terribly cramped, with only a couple benches and haybales(!) available. But again, Tulmeadow is a working farm. What do you expect? And what do you care? You're eating 16% butterfat homemade West Simsbury ice cream.
One downside about Tulmeadow is that they store some gross farm stuff on the sides of the ice cream building. It's a bit off-putting, but if it really bothers you, you can find their stuff at local markets and restaurants, at an absurdly marked up price I'm sure.
Go for a hike, get some ice cream. Don't complain.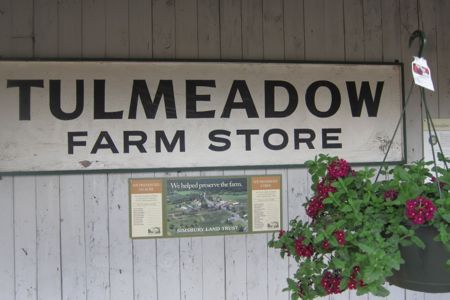 Tulmeadow Farm Ice Cream
CTMQ's Homemade Ice Cream Trail