Everything Plainville
I've been exploring and writing about Connecticut since 2006. After a decade, I began compiling CTMQ guides for each town in the state. I plan on "completing" Plainville CTMQ-style… as well as the other 168 towns, cities, and boroughs in Connecticut. That is the ultimate goal of CTMQ.
If I've missed anything in town or if anything has closed or changed, please let me know.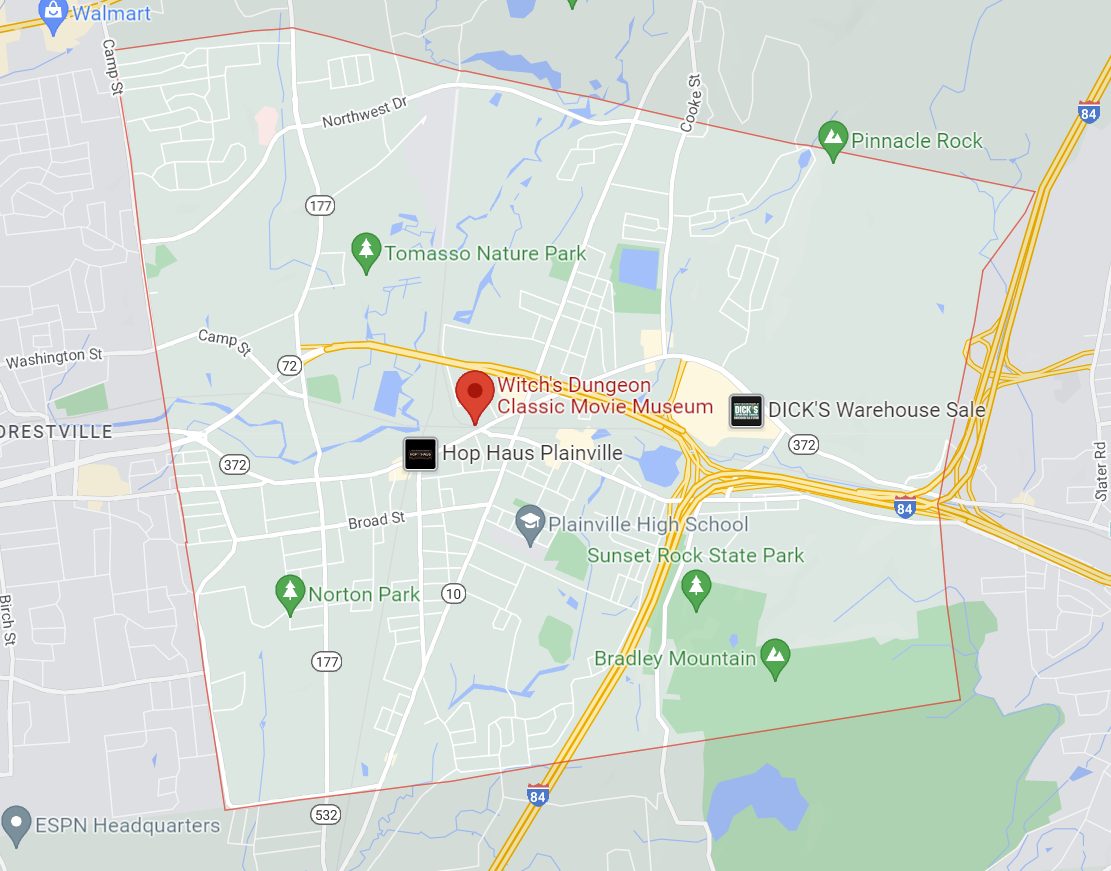 Museums
Plainville Historic Center
Plainville Library Museum
Witch's Dungeon Classic Movie Museum (moved from Bristol)
Hikes & Bikes
CFPA's Metacomet Trail – Intro
Plainville's Town Trails – Intro
Multi-Use/Rail Trails
Farmington Canal Heritage Trail – Intro
Section 3: Red Oak Hill Drive, Farmington to Canal Street, Southington
Food & Drink
Dirt Wings at J. Timothy's Taverne
CT Homemade Ice Cream Trail: Lacroix's Homemade Ice Cream
CT "Classic" Diner Trail: Main Street Diner
CT Beer Trail: Relic Brewing Company
Looking for your favorite restaurant? Here is an explanation as to why it's not here.
Everything Else
Nat'l Historic Landmark: Charles H. Norton House
CT Freedom Trail: 3 sites
Plainville Campgrounds
Deathtrap Onramp(s)
Pygmy Village
Prickly Pear Cacti Patch
Pinnacle Rock/Nike Missile Base
Great Stone Face & Boy Rock
Oldest in CT: Robertson Field Airport
Hot Air Balloon Festival
Plainville: Complete!
I "completed" Plainville in August 2018 but new and/or previously unknown-to-me CTMQ-worthy places and things open from time to time, so a town may never really be "complete." I will, of course, continue to seek out and write about these new places and things as best I can.
Plainville Wrap-up and Completion Celebration Meal at J. Timothy's Taverne