Windsor Locks Canal Trail State Park
Suffield & Windsor Locks
It's kind of impressive how many "Trail State Parks" we have in Connecticut. These long, serpentine state parks that travel along rivers and old railroad routes are not your typical state parks, and I enjoy their oddness. And they often come with history!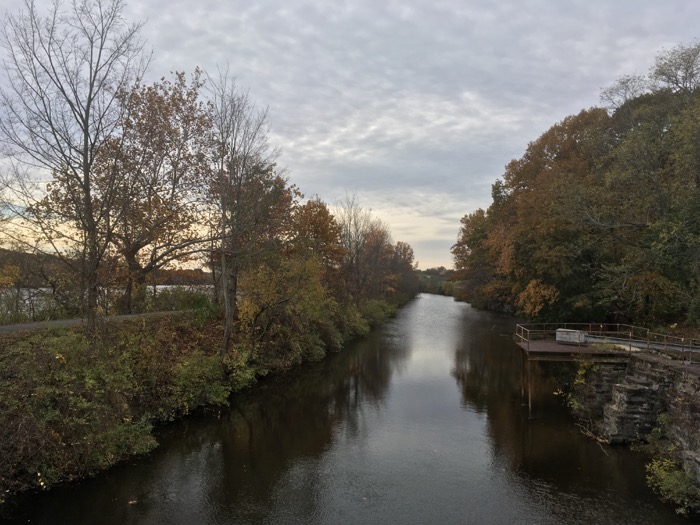 The Windsor Locks Canal was constructed in the late 1820's to skirt the Enfield rapids in the Connecticut River. The continuous water connection from the Connecticut River valley farmlands above the rapids through to Hartford and points south provided farmers with expanded markets and investors with freight fees in this business venture. Randomly, author Charles Dickens was a notable visitor who passed through the canal on February 7, 1842.
The canal still exists and the towpath is now a place for walking and cycling. And I think that's pretty cool.

All Things Windsor Locks Canal Trail
Southern half hike, Windsor Locks
Northern half hike, Suffield

Windsor Locks Canal Trail State Park
Windsor Locks Canal Trail State Park Map
CTMQ's State Parks, Forests, Reserves, & Preserves
CTMQ's Forts, Canals, Dams, & Fishways/Lifts/Ladders