Woodbridge Land Trust & Town Trails
Woodbridge
Woodbridge makes it impossible to separate the land trust from the town trails.
I bet you didn't know that the Woodbridge Land Trust is one of the oldest land trusts in Connecticut. Of course, I've read that on dozens of land trust websites. It's as if there's not cut-off or what "one of" means. I'll say this for them though – they have a good website with good maps. Maps which show most of the land is actually town of Woodbridge land.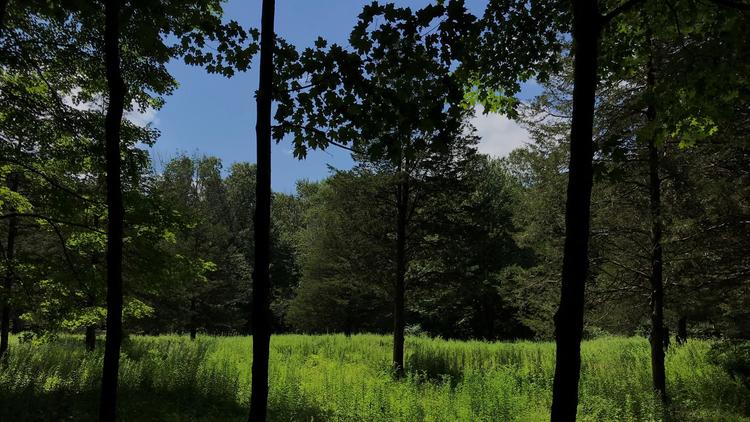 An interesting sidenote to hiking Woodbridge is that, according to the WLT, many of the trail miles in town follow the "historic" Naugatuck Trail. Today, the CFPA's Naugatuck Trail only extends south to southern Bethany, just north of Woodbridge. But it used to continue south to New Haven, and the WLT has kept those trails cleared, blazed CFPA blue, and named "Naugatuck." So that's pretty cool.

The Preserves/Hikes:
Alice Newton Street Memorial Park
Bishop Estate East/Darling House Trails
Bishop West Trails
Bladens Brook, Russell Swamp & Round Hills Trails
Elderslie Preserve Trails
Fitzgerald Tract Trails
Historic Indian Trails Park Lane Area
Massaro Community Farm
Meadows Tract to Fitzgerald Tract Trails
Newton Road Park
Old Derby Trail
Race Brook Estates Blue Trails
Race Brook Tract
Sperry Park

Woodbridge hiking/mapping resources:
Woodbridge Land Trust
Woodbridge Park Association
CTMQ's Guide to Avon
CTMQ's Town Owned Land Trails
CTMQ's RWA Trails
CTMQ's Land Trust Trails Page
Various maps of Woodbridge