Glastonbury's "Other Trails"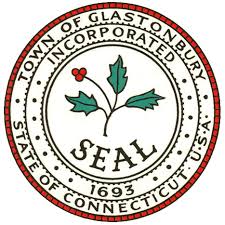 My post-college, pre-Hoang girlfriend was from Glastonbury. I recall checking out Cotton Hollow with her once and thinking, whoa, this is pretty cool. Right here in Glastonbury. I would never have thought such a thing existed here. As she stumbled down the ravine in her improper footwear, she never would have thought I would have cared.
But now I do.
I've always had a fondness for "The G." Yes, many who live there refer to the town as "The G," because kids from "The G" fancy themselves far tougher than they are. The bigger joke is that "The G" wants to be West Hartford (where I live in abject snobbery) so badly that it's painful. Sure, the two towns have similar demographics, but West Hartford's town center is so far and away above "The G's" that it's not even fair.
However, Glastonbury crushes West Hartford in one department: hiking. Between their Kongscut Land Trust (my page of their properties here) and the many cool little town tracts, there are tons of fun little hikes for me to enjoy.
And enjoy them I shall.
…………………………………………………….
My Glastonbury Hikes and Stuff:
(If linked, that means I've done it.)
Blackledge Falls, 4/27/2013
Buckingham Park
Cotton Hollow
Earle Park (CT Audubon Society)
Ferry Landing
Great Pond Preserve
Shoddy Mill Preserve, 4/27/2014
Smith Middle School/Addison Bog Walk
Williams Park
…………………………………………………….
Glastonbury hiking/mapping resources:
Kongscut Land Trust
Glastonbury Town hikes
Beautiful map of Glastonbury Open Space (UConn)
Back to CTMQ's Other State/Town Owned Land, etc Trails