Powder Hollow Brewing Company, Enfield
A few visits, 2014-2016
Powder Hollow has opened an outpost on Middletown's Main Street in November 2019 for some reason.
Is it true that when a guy says, "I'm a nice guy" there is a good chance that he's actually not a nice guy? This question has always plagued me.
Because I'm a nice guy.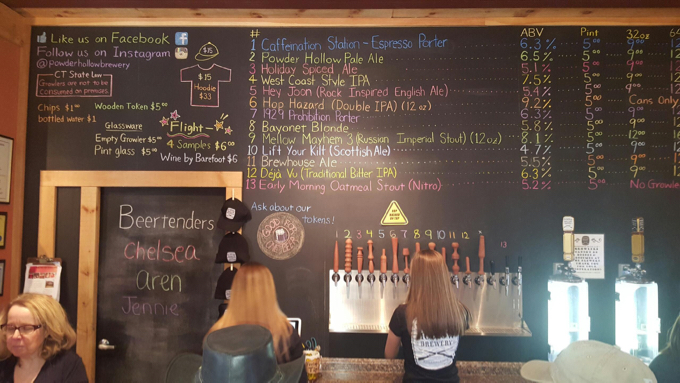 An opinionated, honest, nice guy who has an interest in disseminating his observations and opinions via a fairly popular website about stuff to do in Connecticut. But you know all that.
I'm writing this in late 2016. Powder Hollow just celebrated their second birthday a month ago. From all appearances, young brewer/owner Mike McManus's brewery is successfully humming along. And that's impressive. Mr. McManus opened this place when he was twenty-four. What were you doing when you were 24? I sure as heck know I was in no position to fund, build-out, create, manage, and operate my own business.
And you probably weren't either.
Huge props to Mike.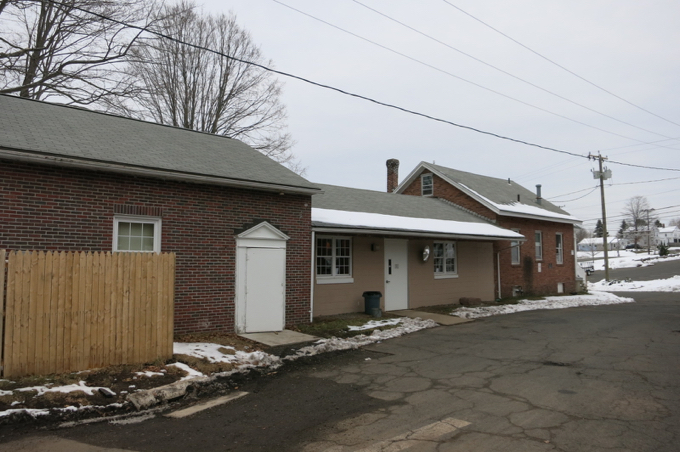 Powder Hollow exists in a beat-down old factory complex that he reclaimed himself. The tap room is very, very well done. It's homey, inviting, and comfortable. The bathrooms are nice. There are historic pictures and maps of historic Enfield. The bar itself is nice and even the lighting is above average for a brewery.
As for the brewery's name… Powder Hollow is in the Hazardville section of Enfield. This sounds nuts, but Connecticut History says that "40% of all the gunpowder consumed in the Civil War came from Powder Hollow in Hazardville.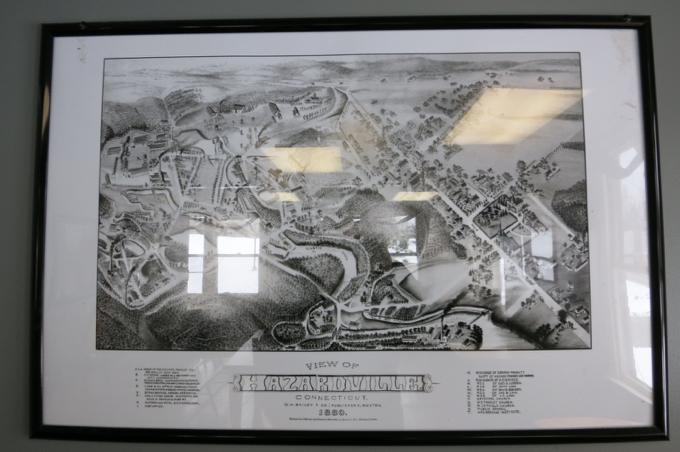 Not only that, but during the attack on Fort Sumter, the opening engagement of the war, Confederate artillerymen actually used Connecticut-made powder. Far from characterizing the dangers inherent in gunpowder production, Hazardville was named after Colonel Augustus G. Hazard, the gunpowder manufacturer who established over 100 separate mills on 400 acres of land in Enfield.
Now you know.
I first visited on Powder Hollow's opening weekend – something I tend to avoid, but I was in the area – and was hugely impressed with the set-up. Not to mention, the entire model of this place is pretty cool.
Powder Hollow is on the new breed (as far as Connecticut goes) pioneered, in a way, by Firefly, perfected by Broad Brook, and nicely aped by Powder Hollow. That is, it is a neighborhood brewery. It's a local pub where the beer is brewed onsite. Distribution was not in the cards during Year One, and that was fine. Powder Hollow built a local fan base of an after work crowd and weekend locals.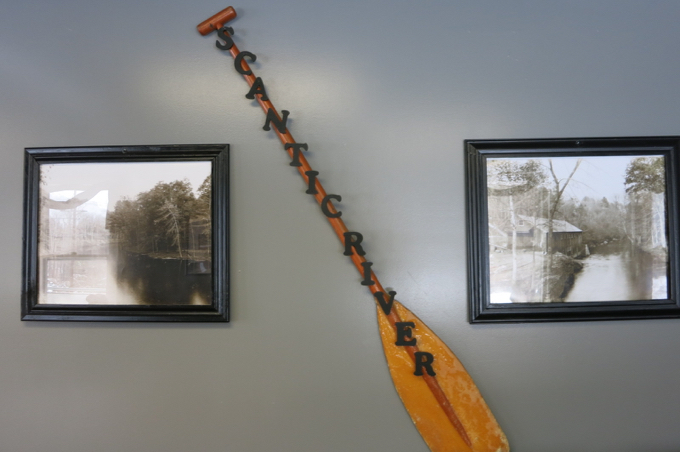 It's always interesting to me how divergent new brewery set-ups can be these days. McManus had a plan, he put it together, and got it done. And it's working.
I revisited during the brewery's second birthday part and it was pretty well packed with people I never see at other breweries. Scores of patrons were wearing Powder Hollow sweatshirts and tee-shirts. Powder Hollow and Enfield seem like a great match.
(We'll ignore that ridiculous stumbling block the town and some local restaurants put in the brewery's way regarding food truck ordinances, as it's been happily resolved.)
Okay.
The beer.
Yeah.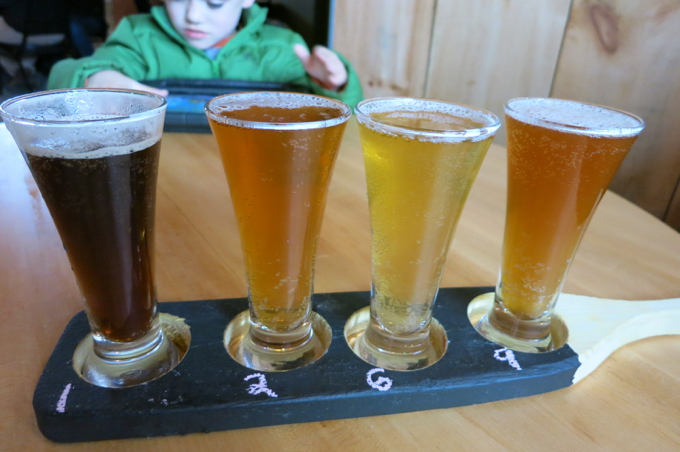 Imagine my shock upon finding 9 beers on tap during opening weekend. NINE. That's just… crazy. And frankly, somewhat off-putting. Two Roads didn't open with 9 beers on tap. I don't even know if they have 9 on today. But Powder Hollow does. (Actually, there were 13 last time I went.)
Side note: they are also open seven days a week, which is also bonkers. And only Two Roads (I'm guessing) matches that.
Probably unfair on my part, but I just can't believe a tiny new brewery run by an (at that time) unknown quantity can put out 9 decent beers at once. When Counterweight brewing opens with Matt Westfall (formerly NEBCO's head brewer) at the helm, they will have five or six beers on. But what do I know.
Well, my fears were realized as the flight I had at opening was… let's say… not a flight I want to repeat. There was major turbulence, you could say. Powder Hollow's website states:
Each of our beer recipes uses only the finest hops, wheat, barley, and other ingredients to combine for a fine tasting brew. The smoothness of each swallow is unsurpassed.
Yo, I'm not a brewer, but I am a writer. I could help y'all out with that. Let me know.
The beers were thin, wan, unfinished, boring, staid, and almost tasted like they were brewed from extract. They weren't – or at least I don't think they were, but damn, 9 beers at opening raises eyebrows – but I wasn't too high on this brewery.
Over the next two years, the brewery grew; from five employees to 15. They moved to canning and signed a distribution deal with Cellar Fine Wines and their beers are in a lot of stores now. And they are, for the most part, better than they were at the outset.
During my revisit at the two-year birthday bash, I sampled a couple more of the 13 on offer. Had an "English Ale" that was… not exciting – or discernible from other amber/brown beers on tap. Had an IPA that tasted of soap (which is weird because that usually happens from sitting in the fermenter too long and with the number of beers on tap, that seems impossible.)
Know that I'm probably an outlier here. Everyone seemed to be having a grand time at the brewery each time I visited. Perhaps I'm crazy. McManus reports that he can't keep up with the demand for his "West Coast" and "Hop-Hazard" IPAs. Cellar Fine Wines sure seems confident in their account, putting Powder Hollow's product all over the state.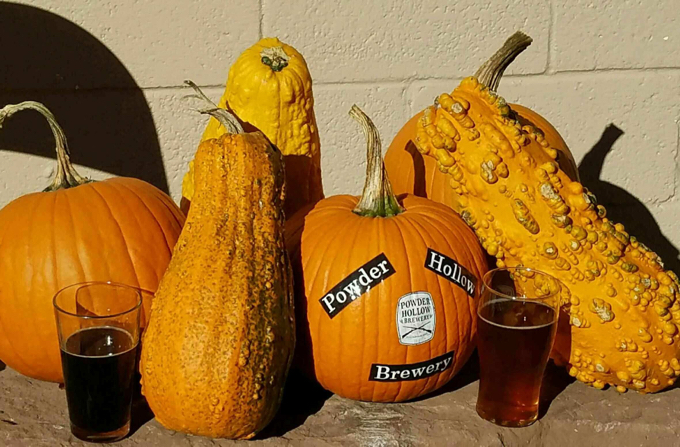 Of course I want Powder Hollow to succeed. Their space is pretty awesome, McManus seems like a super nice guy, and we all love small local businesses. The whole 11 beers thing is probably necessary to keep the whole "local pub" things going with customers coming in seven days a week, so I shouldn't front on that.
With 40 operational breweries in Connecticut at the end of 2016, you need to find your niche. Whether its top tier beer, a top tier tasting room, a top tier distribution relationship, or a combination of two or all three. And despite my reservations about the beer itself, Powder Hollow seems to have found their place in Enfield.
CTMQ's Reviews of Powder Hollow's Beers
Powder Hollow Brewery
CTMQ's page on CT Breweries and Brewpubs>