Why?
East Coast Cidery, Enfield
September 2022
I see no evidence that this operation still exists. I'm calling it a closed in early mid-2023.
It crossed my mind for about two seconds to drive up to Enfield to "visit" East Coast Cidery. But only for two seconds.
There would be no point in my doing so. East Coast Cidery is the third business borne from Powder Hollow Brewing, and I've been to the location more than anyone needs to. I visited the brewery when it opened. I visited a few times for happy hours when I worked in Enfield. I visited when R. Dee Winery opened in the same building.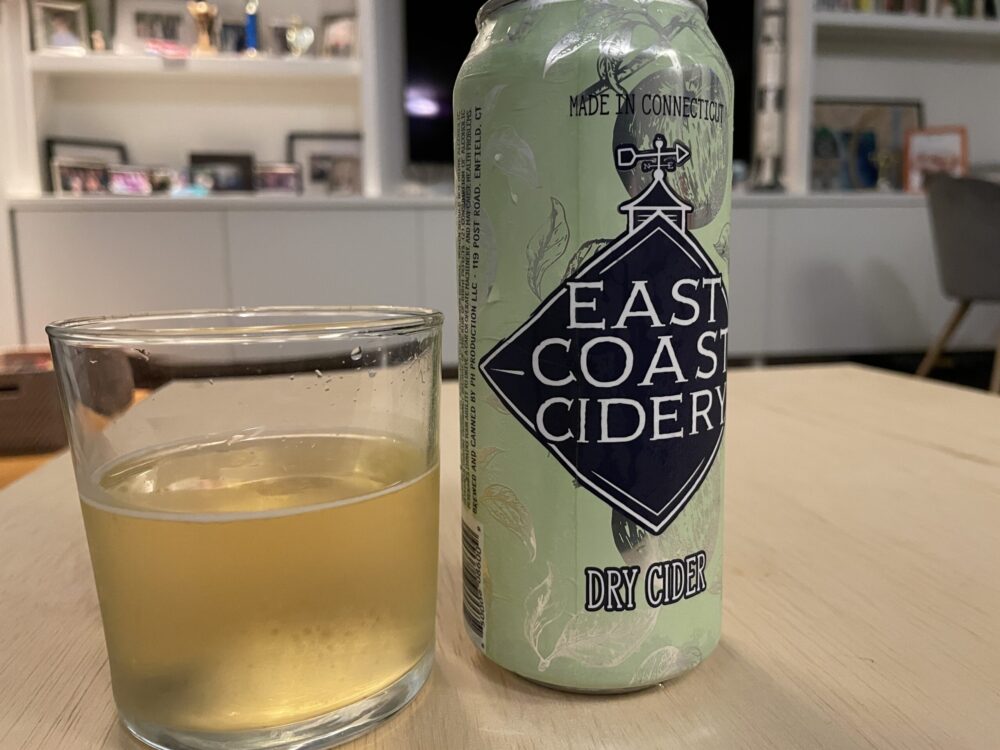 I did not need to visit again. And once I realized that it appears the cidery arm of Powder Hollow only makes one cider, and I could buy it in the 99-cent cart at Crazy Bruce's, it was settled: I will base this page on that one bargain bin can.
Now, Powder Hollow has defied all pundits by its continued existence. The brewery is successful, and there were always good crowds when I'd stop in. They've been so successful that they've opened second and third locations in Middletown and at the Yankee Candle Village in South Deerfield, Massachusetts. Hats off the the Powder Hollow brain trust.
We're the jerks questioning the quality of the beer behind our keyboards, they're the ones succeeding in business. Credit where credit is due. (Update: the Middletown location closed in early 2023.)
At one point early on in the Legend of Powder Hollow, I saw that Powder Hollow had applied for a distillery license. I don't feel like looking if it's still active, but it's been several years and I never heard anything about it. Then the winery opened. Now the cidery.
A cidery called East Coast Cidery… not to be confused with East Coast Cider Company in Nova Scotia or Downeast Cider Company in Boston. This is East Coast Cidery of Enfield, baby, don't you forget it.
The one cider they make (at the time of writing) is called "Dry Cider." It pours a very light yellow with a pleasing champagne-like carbonation. It tastes like dry alcoholic cider with a little sulphur and weirdly cloying aftertaste thrown in. Not the worst cider I've ever had – not even close – and I drank the whole thing. But… why? Like, why does Powder Hollow need to expand into the world of hard cider? What a hassle it must be to make this one can and deal with separate licensing and, just… why?
I've asked many "why's" about Powder Hollow over the years, and they keep answering with an unsaid, "because it's successful." And I hope they continue clapping back this way. It's always good when small businesses prosper… and frankly, I don't mind being humbled. Everyone go buy East Coast Cider at full price just to make me continue to look dumb.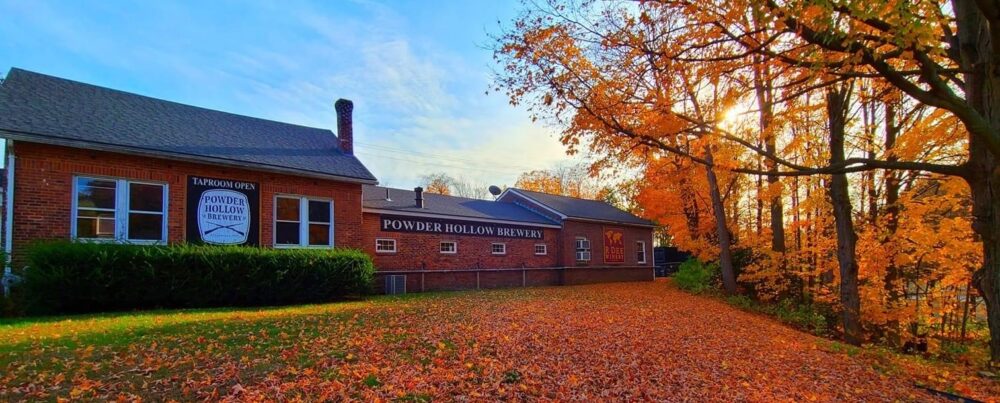 East Coast Cidery at Powder Hollow Brewery
CTMQ's Cideries & Kombucheries