Let's Not Toy Around
A Very Merry Toy Store (2017)
Amato's Toy and Hobby of New Britain closed at the end of February in 2022. I blame this movie.
I really wanted to like this awful movie. Believe it or not, on a certain amygdalan level, I happen to like dopey Hallmark/Lifetime movies where everyone is pretty and it always works out in the end. In a real world gone mad, these treacly yarns are sometimes just what I need. (For real! I'm not kidding!)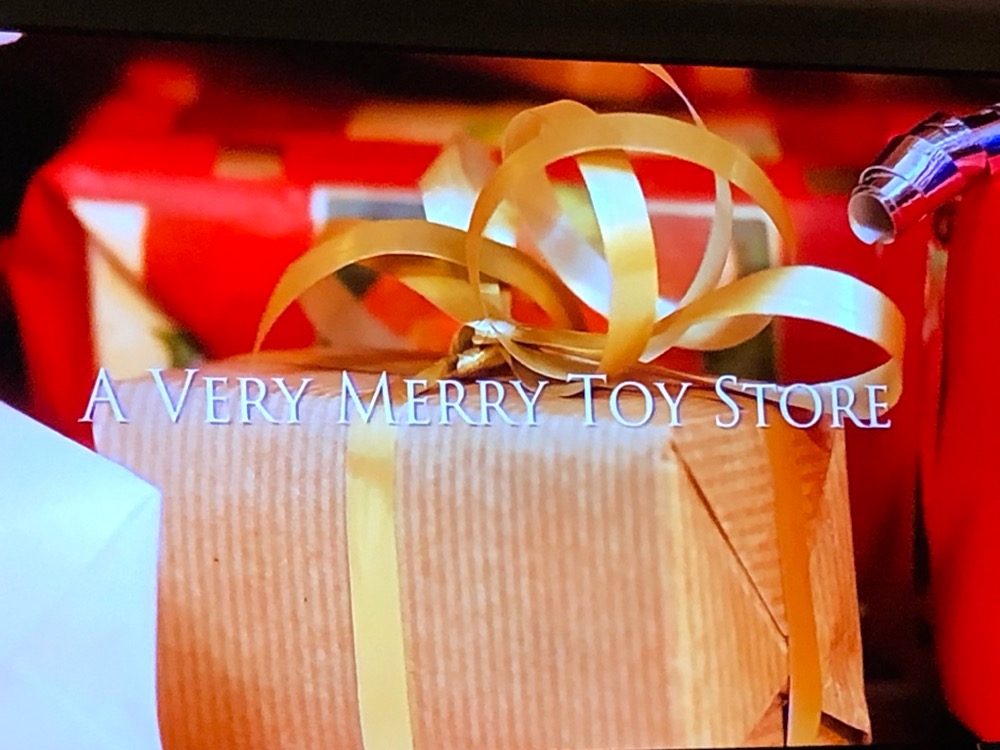 And of course every dumb Hallmark/Lifetime movie ends well. Throw in some corny Christmas cheer and you can see why there are hundreds of these formulaic movies now. And as any Connecticutian worth their nutmeg can tell you, lots of them are either filmed in Connecticut now or set here. I have my work cut out for me if I'm to watch most of these things. (This particular mess was a Lifetime movie.)
A Very Merry Toy Store was the rare double: filmed and set here. In fact, it was mostly filmed in New Britain and yes, it was set in Hard Hittin'. So you see, it true, I wanted to enjoy the heck out of this.
Add to that the fact that it starred my man AC Slater and my girl Sabrina the Teenage Witch! Awesome.
You don't care about the plot. I don't care who you are, you could have written it. But here goes:
Connie Forrester (Sabrina) and Will DiNova (Slater) own rival toy stores right next to each other in New Britain. Hoo boy, they don't like each other. They're both struggling, but getting by alright. Then Roy Barnes swoops in to New Britain to open his giant box toy store (Roy's Toys) right before the Christmas season, threatening both of their livelihoods.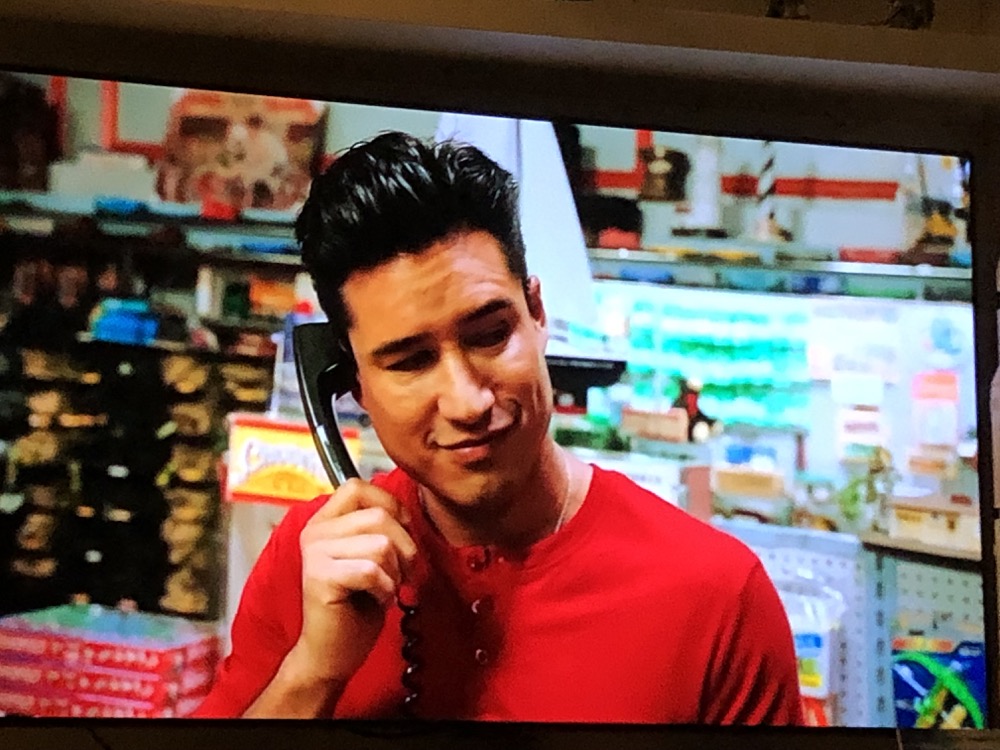 Sabrina and Slater band together to defeat the box store and fall in love in the process. They save their stores and get married. The end.
There are some side stories like how Sabrina's mom (played by the woman who played Sabrina's Aunt Zelda! For real!) attracts the attention of Joe the diner owner (Brian Dennehy? Really?! Yes.) and they get together of course. There's some bobsledding competition among the kids who are terrible actors. There's some forgotten plotlines of an ex-wife and a dead husband and the financial troubles, but whatever.
What's important here is Mario Lopez loved eating in West Hartford Center while filming. No word on if he turned his seat around backwards at Max Burger. That's right. Slater ate at The Max on "Saved By the Bell" and ate at Max Burger while filming this movie. Maybe I love it after all.
It was filmed at Amato's Toy Store and New Britain City Hall and Mt. Southington. Roy's Toys had a hub in Hartford and New Britain was mentioned by name several times. Oh, and check this out. The diner that Joe owns is named "Joe's." Makes sense. It was shown in the movie twice and here it is:
(After 85 years in business, Miss Washington Diner closed a year after filming in 2018. Grrr.)
Let's see, what else can I tell you. The movie itself did take place in 2017, so the fact that everyone used corded phones was weird. (It was twice mentioned that "the Cubs won the World Series last year" and it clearly wasn't 1908 or 1909, so it was definitely 2017.) But the phones aside, big box stores aren't killing the mom and pops in 2017! Amazon was! Roy's Toys would have failed before Forrester's and DiNova's!
Mario Lopez (AC Slater/Will DiNova) sure is handsome, but he simply doesn't know how to hold a fork.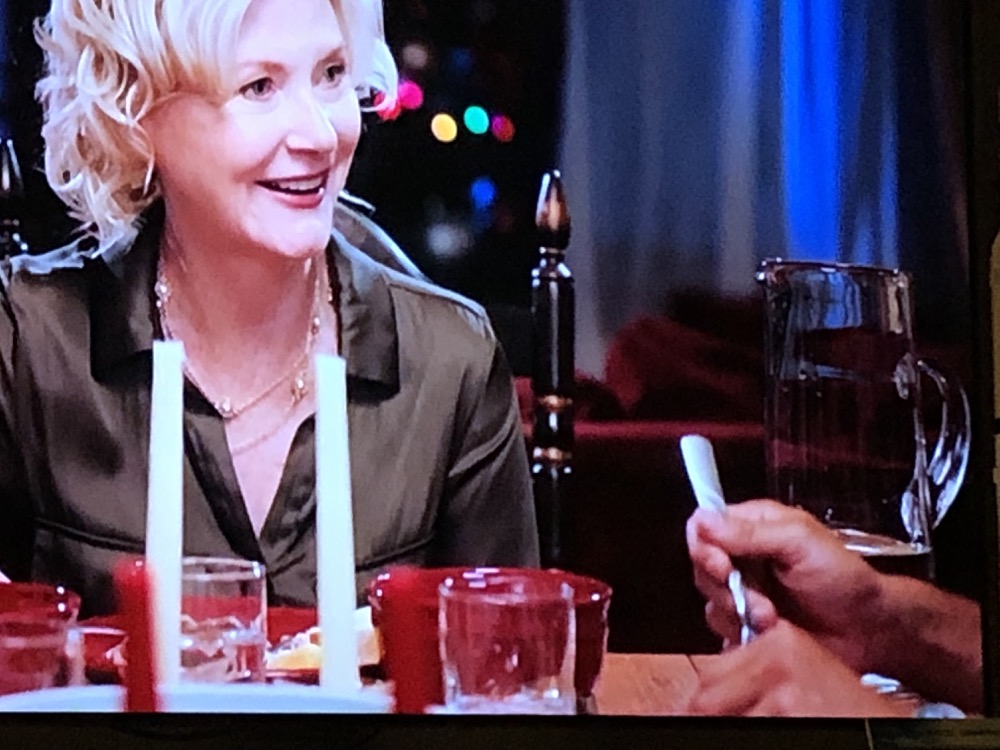 That dinner scene was also funny in that the characters were clearly not chewing real food and were not very good at not fake eating.
Oh, back to the story. When all hope seems lost of saving their stores, Sabrina decides to confront the big bad Roy Barnes at his corporate headquarters. She hops on her broom in her car and drives straight to…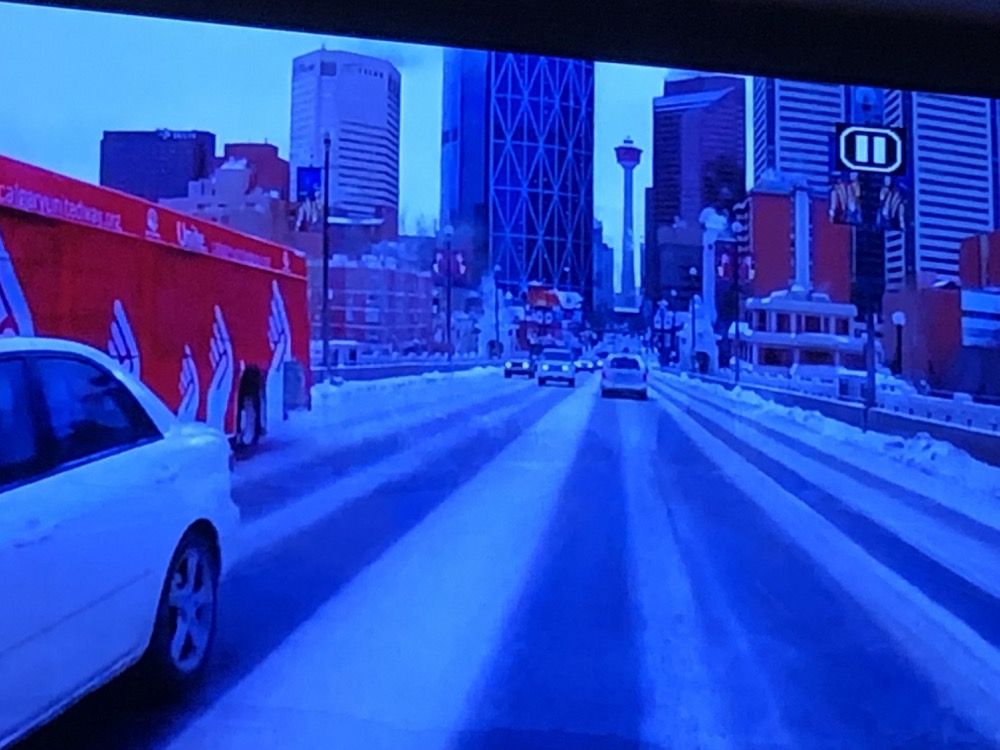 Calgary? Yes folks, that's Calgary, Alberta. In western Canada. See, I told her she's a witch – to be able to make that drive from New Britain in an hour or so.
(So there I was, watching A Very Merry Toy Store and hearing that Sabrina was about to go to Stamford to have it out. Then the driving scene above was shown. I knew immediately that wasn't anywhere in Connecticut, so I watched it again and my brain told me that it was Canada. Calgary to be exact. Who doesn't recognize Calgary Tower?! C'mon Lifetime movies! Don't take your audience for fools!)
Let's get back across the continent to New Britain.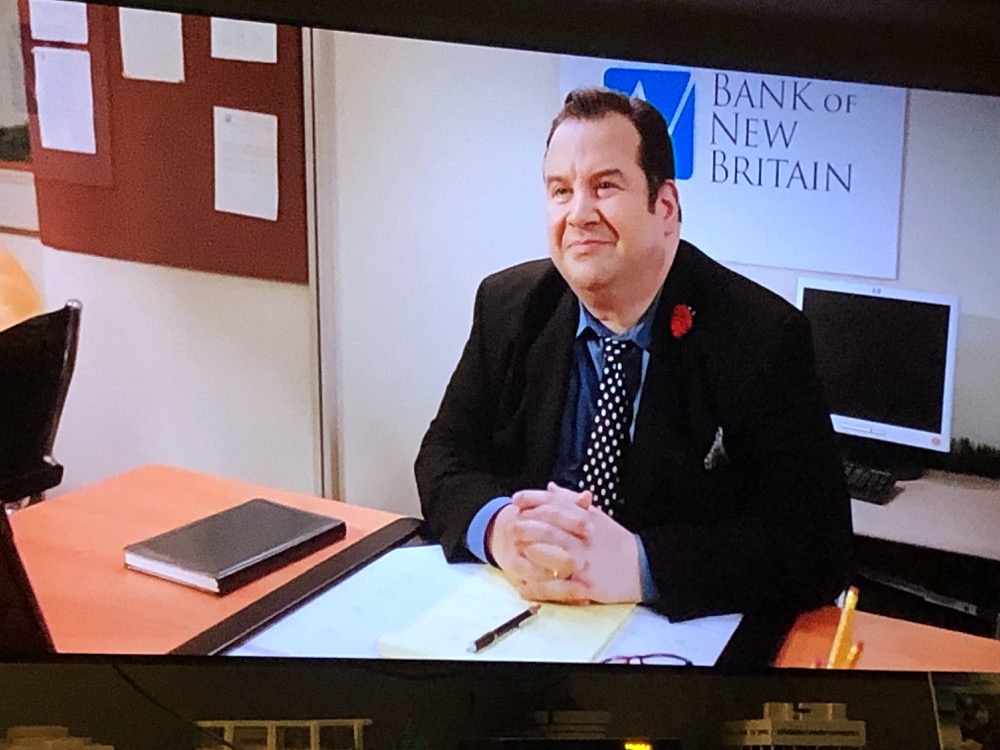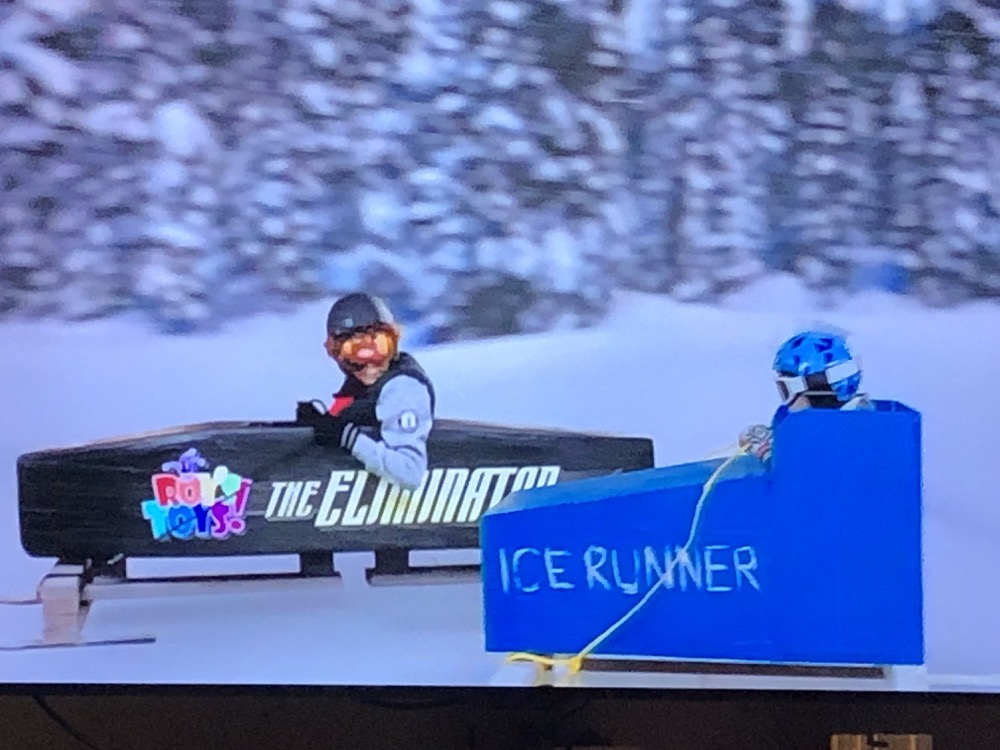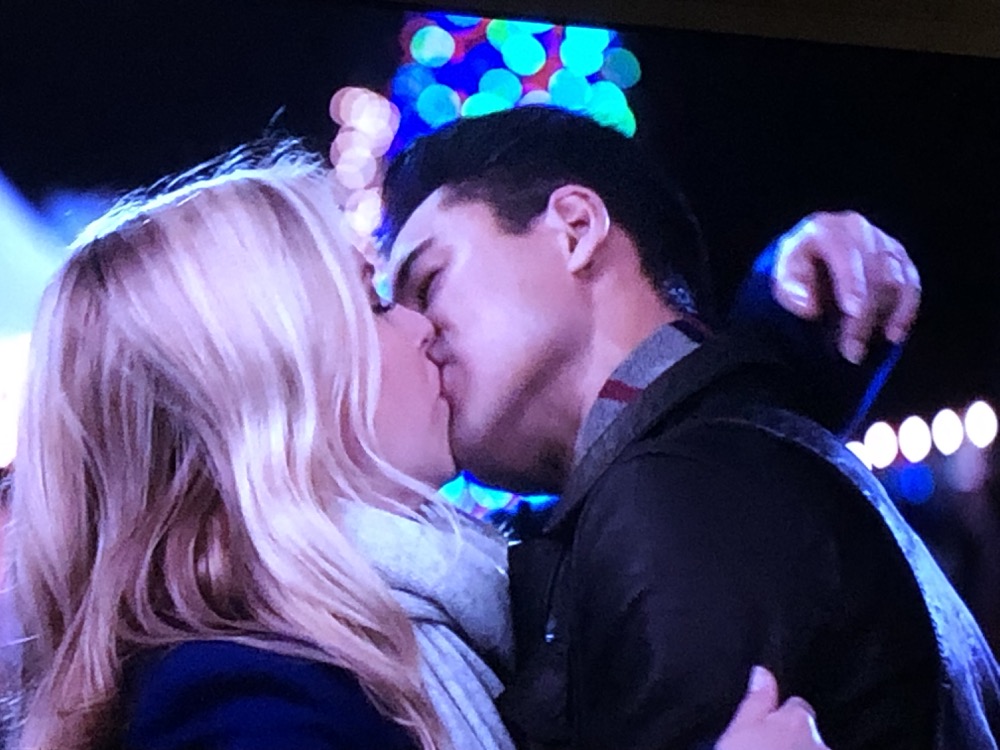 Ah, that's better. Clearly New Britain. I must mention that the bobsled race, which is completely superfluous to the story, was some of the worst green screen technology I've seen in the last 20 years. It was so bad.
Eh, I'm about done here. I'm glad New Britain got a few bucks from this production and I hope the cast and crew ate and shopped in town rather than always going to West Hartford. And I hope you never find yourself watching this dreck.
CTMQ Rating: 1 out of 5 thumbs up
Connecticutness: 166 out of 169 Nutmegs
Filmed in Connecticut? Yes!
Wealthy Caucasian with a Big House? Big house, not wealthy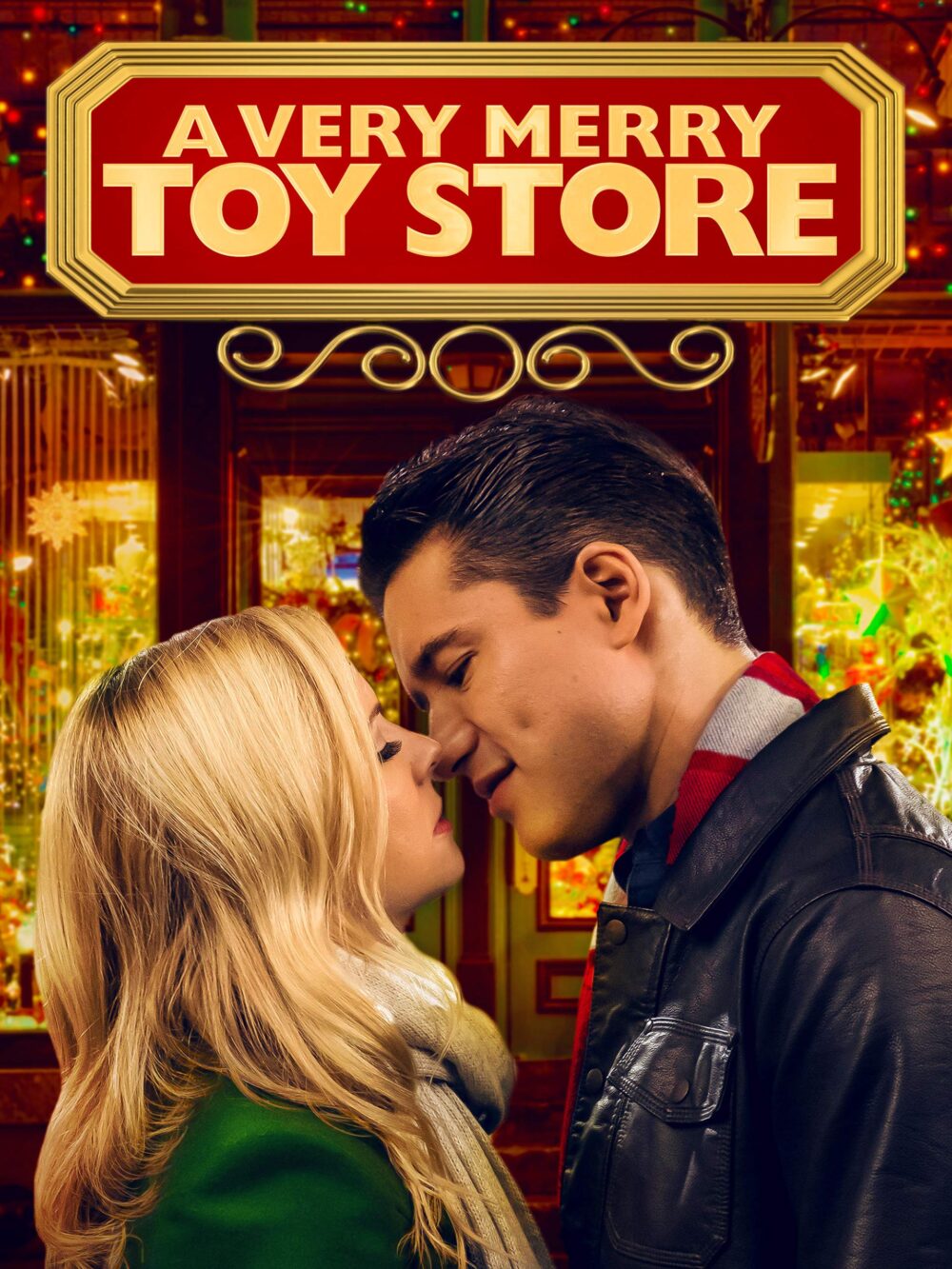 Connecticut Movies
Connecticut Christmas Movies