Everything New Britain
I've been exploring and writing about Connecticut since 2006. After a decade, I began compiling CTMQ guides for each town in the state. I plan on "completing" New Britain CTMQ-style… as well as the other 168 towns, cities, and boroughs in Connecticut. After all, that is the ultimate goal of CTMQ.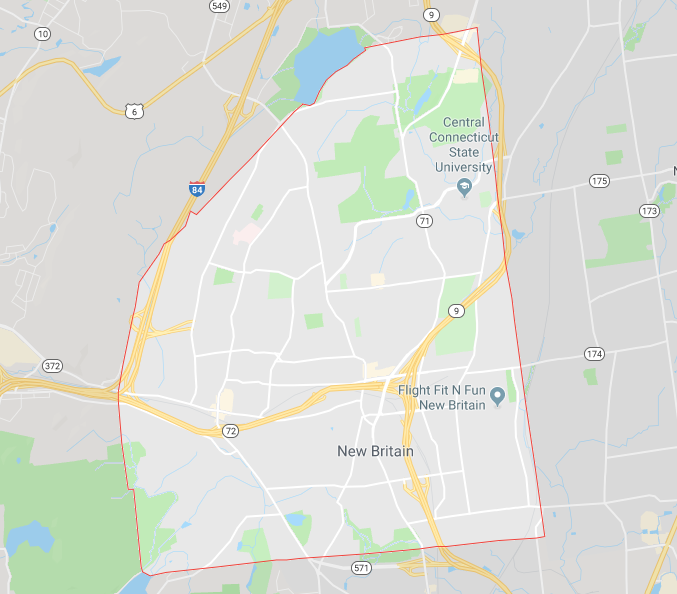 What do you know about the city most famous for Polish people and tools?. You can scroll down for my list of things to do in town. Or, as always, you can click on the town's tag to see what I've done.
If I've missed anything in town or if anything has closed or changed, please let me know.

All The CTMQ New Britain Stuff
Links take you to my reports.
Museums
Art League of New Britain Gallery
Chen Fine Arts Gallery at CCSU
Copernican Observatory and Planetarium
GNBAA Stockman Gallery
Immigrant Heritage Hall of Fame
New Britain Industrial Museum
New Britain Local History Room
New Britain Museum of American Art
New Britain Police Museum
New Britain Youth Museum
Sloper-Wesoly Immigrant Heritage and Cultural Center
Hikes & Bikes
CFPA's Metacomet Trail – Intro
CTfastrak Multi-Use Trail
New Britain's Town Trails – Intro
AW Stanley Park
Batterson Park
Stanley Quarter Park
Walnut Hill Park
Food & Drink
Roadfood's List: Polish Plate at Staropolska
Roadfood's List: Hot Dogs at Capitol Lunch
Int'l Food Tour, Austria: Club Donau
Int'l Food Tour, Poland: Little Poland
2006 World Cup Tour: Germany & Poland
Avery's Beverages
5 Churches Brewing
Alvarium Beer Company
Central Connecticut Distillers/Peel Liqueur
Looking for your favorite restaurant? Here is an explanation as to why it's not here.
Everything Else
Connecticut Art Trail: New Britain Museum of American Art
Polish Post Office
The Beehive Bridge
Pygmy Village
New Britain Bees
College Football Tour: Central Connecticut Blue Devils
Little Poland Festival
Last Night at the Lobster, by Stuart O'Nan
Completion Celebration Meal & New Britain Wrap-Up
TBD