BPT to BK by way of Berlin
Berlinetta Brewing Company, Bridgeport
December 2022
I made a comment about myself the other day that went something like, "I am listening to LCD Soundsystem while replying to a McSweeney's editor with a cryptic David Foster Wallace reference while drinking overpriced coffee. Apparently me at 50 is actually what I thought I wanted to be at 25."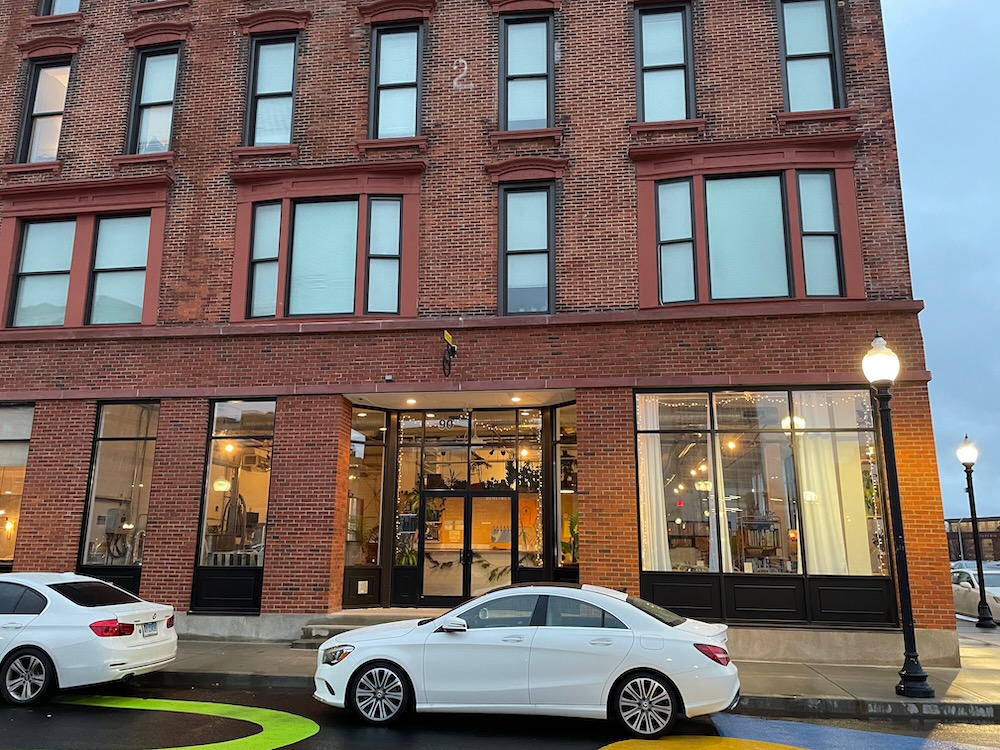 Replace "coffee" with "beer" and that describes the vibe of Berlinetta, in downtown Bridgeport, perfectly. Okay, yeah, Bridgeport isn't quite Williamsburg but it will suffice. And once you step inside the brewery itself, it's fairly easy to imagine you are 60 miles southwest. Free parking here though… point: Bridgeport.
Don't believe me? Here's CT Bites' fellow middle-aged white guy James Gribbon's opening Berlinetta salvo:
The bright white space drips with psychedelic funk as I step into Berlinetta Brewing this summer. A few decades of listening to Georges Collinet's "Afropop Worldwide," I recognize Hugh Masekela and am beaming, not just at that, but at the racks of books (actual paper books!) in reach of tables lit by huge windows. This is a very, very promising start for the downtown Bridgeport brewery.
I almost believe that he walked in and recognized Hugh Masekela's music. Point: Grib.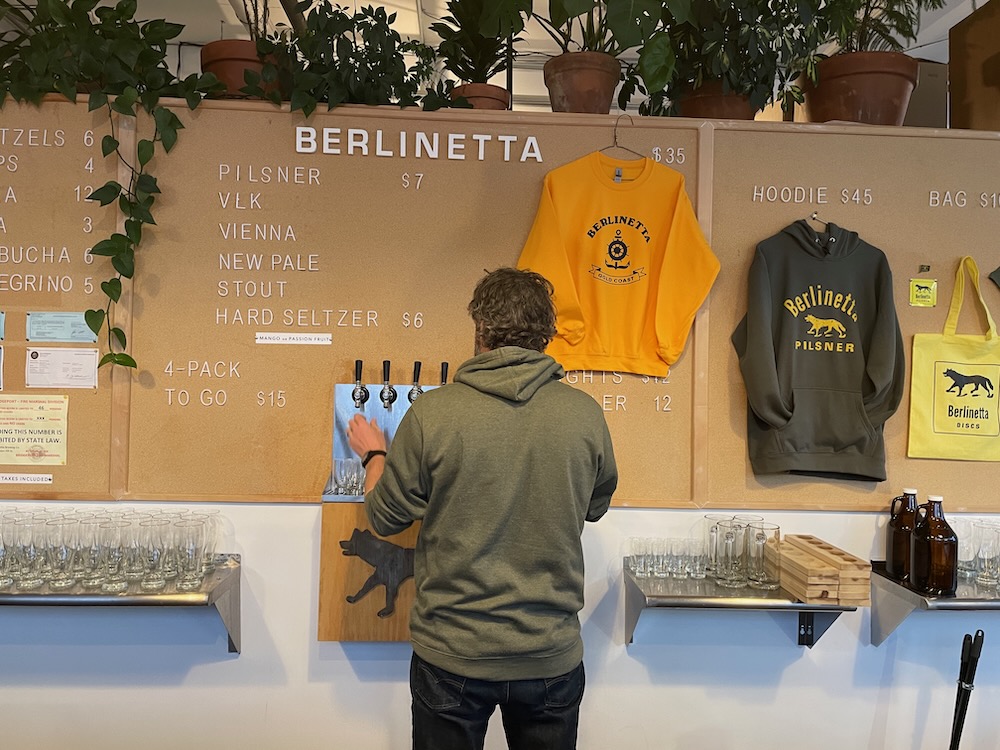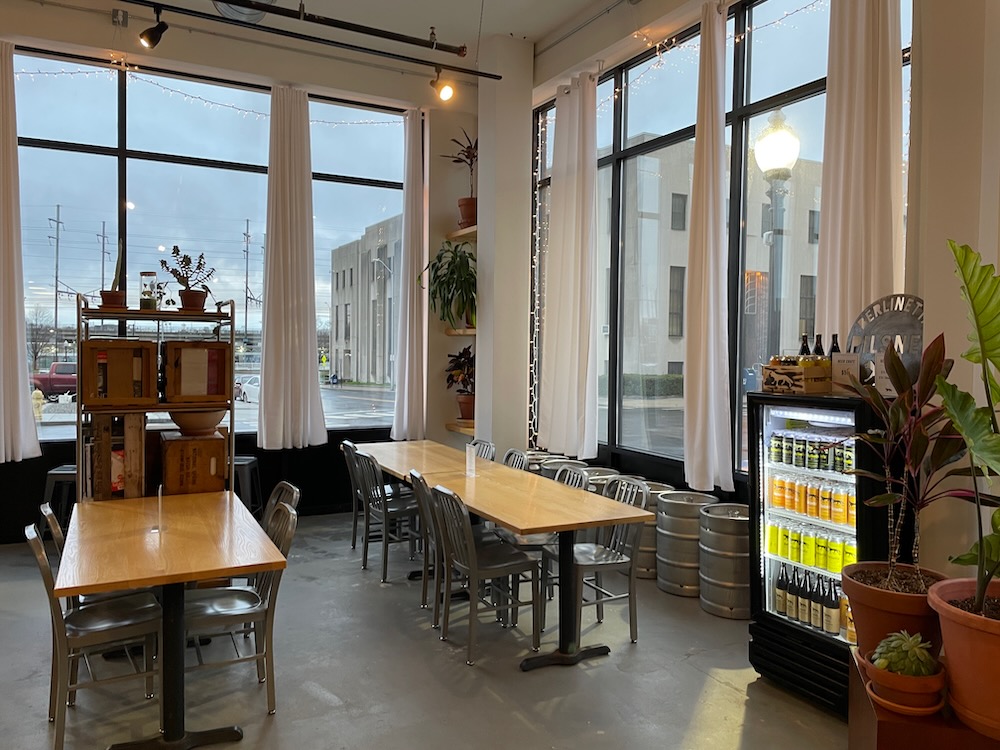 Apparently this section of downtown Bridgeport is called "Bijou Square," which is very New York sounding. The owners certainly look the part of aging hipster, and as I've established, they've built out a brewery in that mold. I shared Grib's excitement upon entering Berlinetta; the massive windows, the live plants(!), the vinyl, the sound system itself… and the classically European tap list.
It's a beautiful space. One that trusts its patrons; something I appreciate. Again, this is downtown Bridgeport, arguably Connecticut's most beleaguered and crapped upon city. (Some of that crapping is well-deserved, much of it is not.) The airy openness of Berlinetta, the easy access to high-end stereo equipment… I don't know, I just think this is a really cool spot.
Brothers Chris and Rich Ruggiero created Berlinetta Brewing to bring fresh, high-quality beers to Fairfield County with a focus on classic European styles. Born and raised in Connecticut, Rich developed an admiration for classic Czech beers and beer culture during his many trips there with his wife, a native of the Czech Republic. Czech people take their beer very seriously, but its not the focus of their drinking culture; like good conversation and good ambience, beer is part of a great time spent with friends and family. The brothers have made it their mission to offer carefully-crafted, easy-drinking beers in a warm and inspiring space enlivened by a world-class handmade analog sound system. A carefully selected inventory of classic vinyl LP records is available for sale alongside the classic brews.
Yeah. All of that.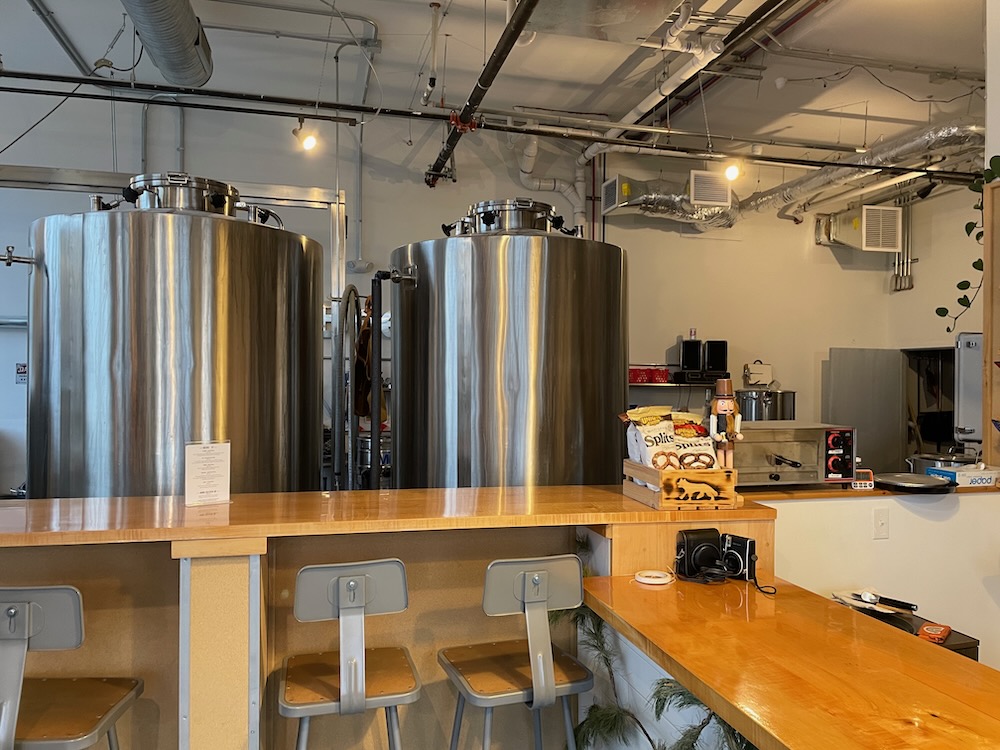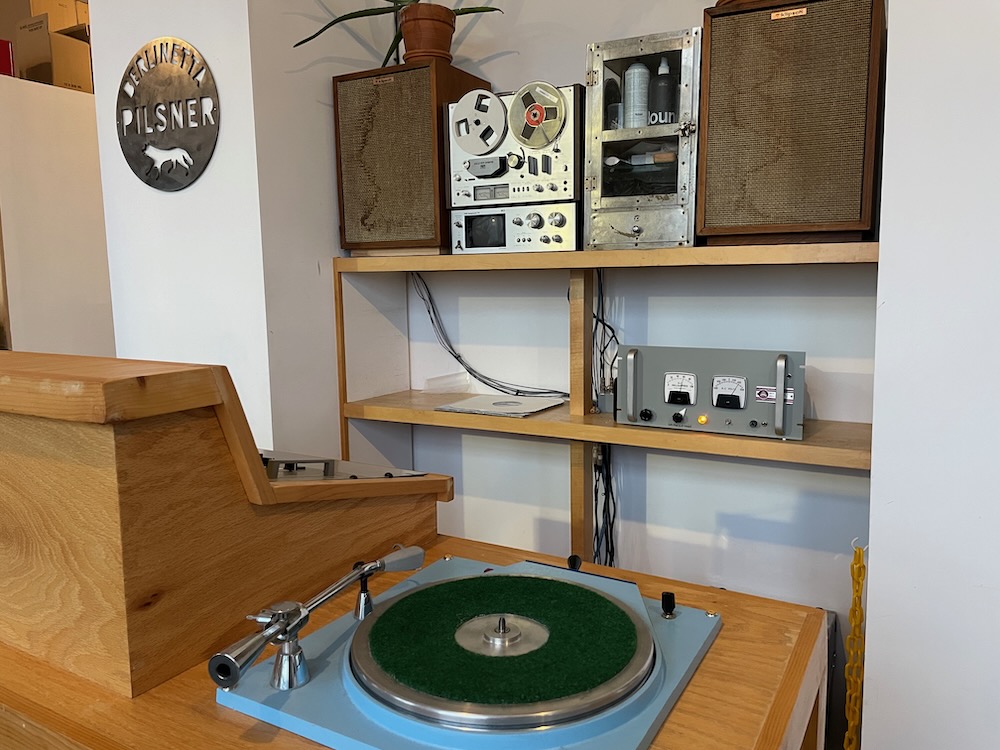 I arrived at the opening minute at the end of a bleak December Friday and was immediately cheered up. Just looking at those vacuum tube amps and pre-amps, the Klipsch speakers… swoon. And books! So many books! My word, it's almost too hip.
Berlinetta was a few years in the making. They always wanted to focus on Czech and German styles and I always took a skeptical view of that. Not because IPA's were all the rage during their build out, but because we already had East Rock Brewing in New Haven for that. Granted, New Haven is not Bridgeport and it's not like there aren't enough lager drinkers to support both breweries. But let's be honest, East Rock kind of has that whole thing on lock down.
But I think I speak for all of us middle-aged white guy LCD Soundsystem/Hugh Masekela fans when I say, the more (that know what they're doing) the merrier.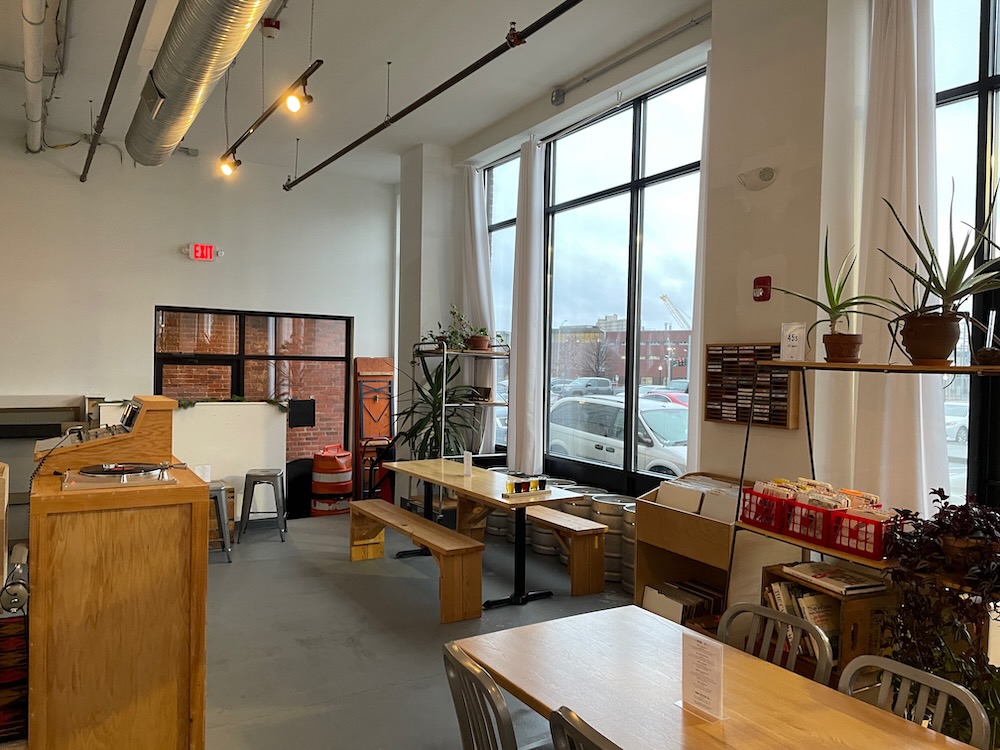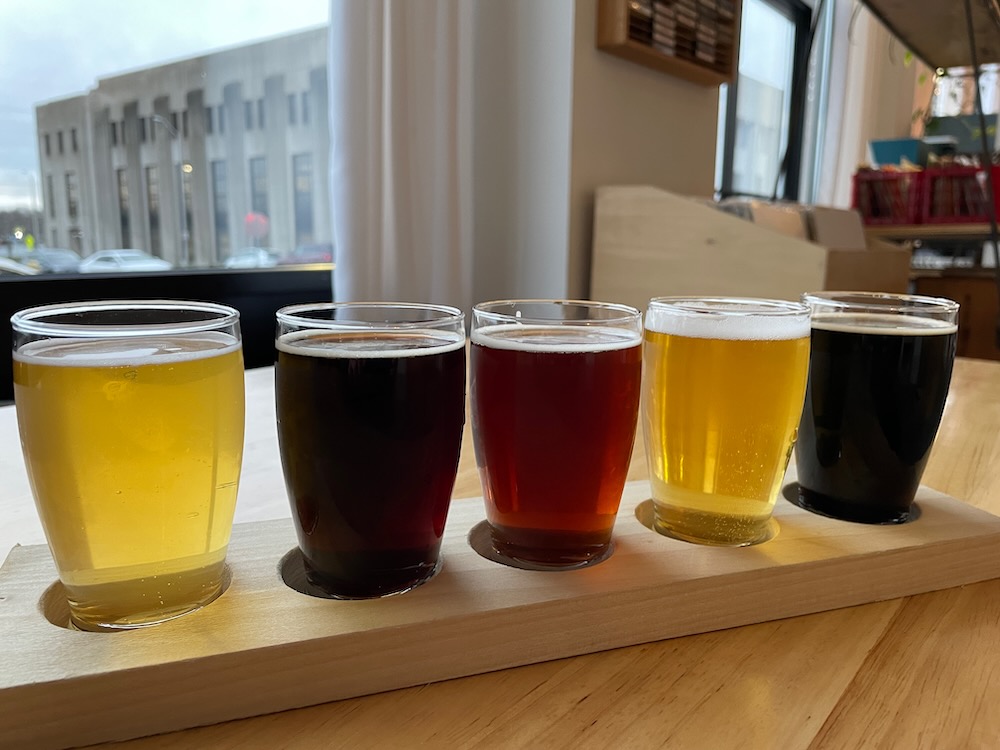 Five beers were on tap when I visited and Berlinetta offered flights of five. I guess I was going to have all five: A Bohemian-style pilsner called… "Pilsner." A VLK Czech Dark Lager called… "VLK." A Vienna Lager called… "Vienna." An American western pale ale called… "New Pale." And finally, a stout called… "Stout."
I love that. Not only is Berlinetta bringing a social gathering spot to downtown BPT, not only are they bringing back vinyl and reading actual books, but they've refused to name their beers stupid long names that mean nothing to anyone. Want a stout? Order the stout. Point: Berlinetta.
I took a seat next to a window and sipped my beers. A Metro North train rumbled across an empty parking lot. The Miles-esque "Living in Time" by Bill Evans and George Russell (my choice) filled the space with their off-time janky wails and walls of sound. Life was good.
The pilsner was pretty good. The VLK was pretty good. The Vienna was pretty good.
Those were my notes. The classics were all just… "pretty good." I had high hopes for the dark lager, as I rather love dark lagers. I greatly admire the Ruggiero brothers for their mission, their vision, and their gumption. Focusing on arguably the most difficult styles of beer is to be commended. And they have succeeded to a large degree. I liked all three.
But they were not perfect. More time lagering? A tweak of the grain bill? I have no idea. I've never brewed a drop of beer in my life. "Perfection" is a ridiculous standard to march to – goodness knows I certainly do that in my profession or here, with my writing hobby – but that's the difference with brewing these styles. You kind of have to.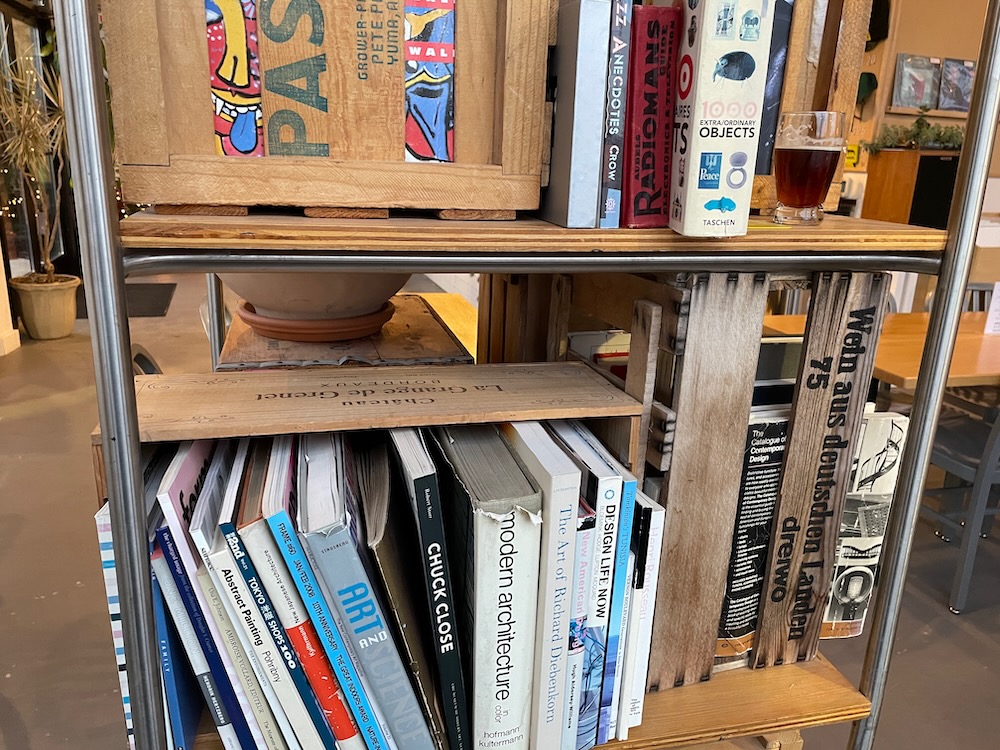 The stout was very rich and chocolatey. Perfect for a rainy December evening. I'm almost annoyed to say that my favorite of the bunch was the pale ale, but it was. Old school Amarillo hops with Citra. Is Citra "old school" yet? If not, it might be soon enough. Perfect balance of bitterness and Citra citrus here, and I loved it.
If I lived around here, I'd be very happy with Berlinetta and Aspetuck breweries in Bridgeport. Both of their taprooms are vibrant, bright, and just downright cool. And yes, you too Brewport, though I can't quite call their space bright and vibrant. Since my visit, the downtown brewery has added two legit stone dust bocce courts across the street. They host dj's to play their own sets of whatever they darn well please. Pizza and pretzels and beer… and bocce and music and conversation.
Major points: Bridgeport.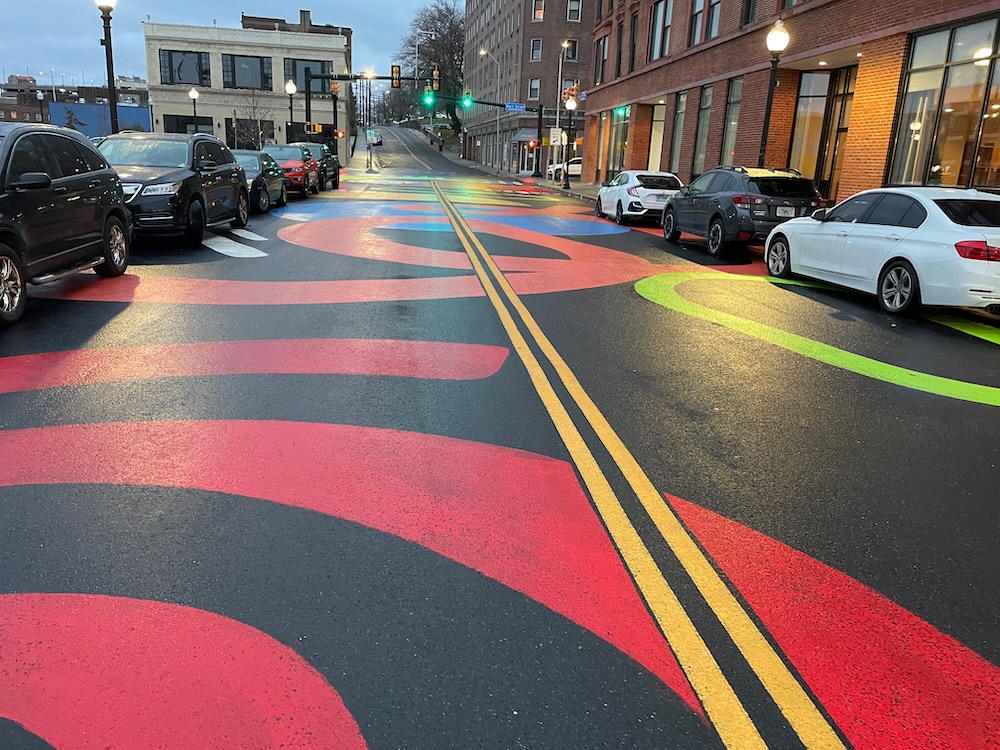 Berlinetta Brewing Company
CTMQ's page on CT Breweries and Brewpubs