Let's Do the Twist
The Night Before
By Wendy Walker
The most impressive bit about The Night Before is the author, Wendy Walker. I don't know her, but I know someone who does (which prompted me to read this book) and her life's path to arrive at being a best-selling author is impressive.
Walker holds degrees from Brown University and Georgetown Law School, and has worked at Goldman Sachs and later in several areas of the law. She was a former family law attorney and a single mom to three boys. And decided to write novels.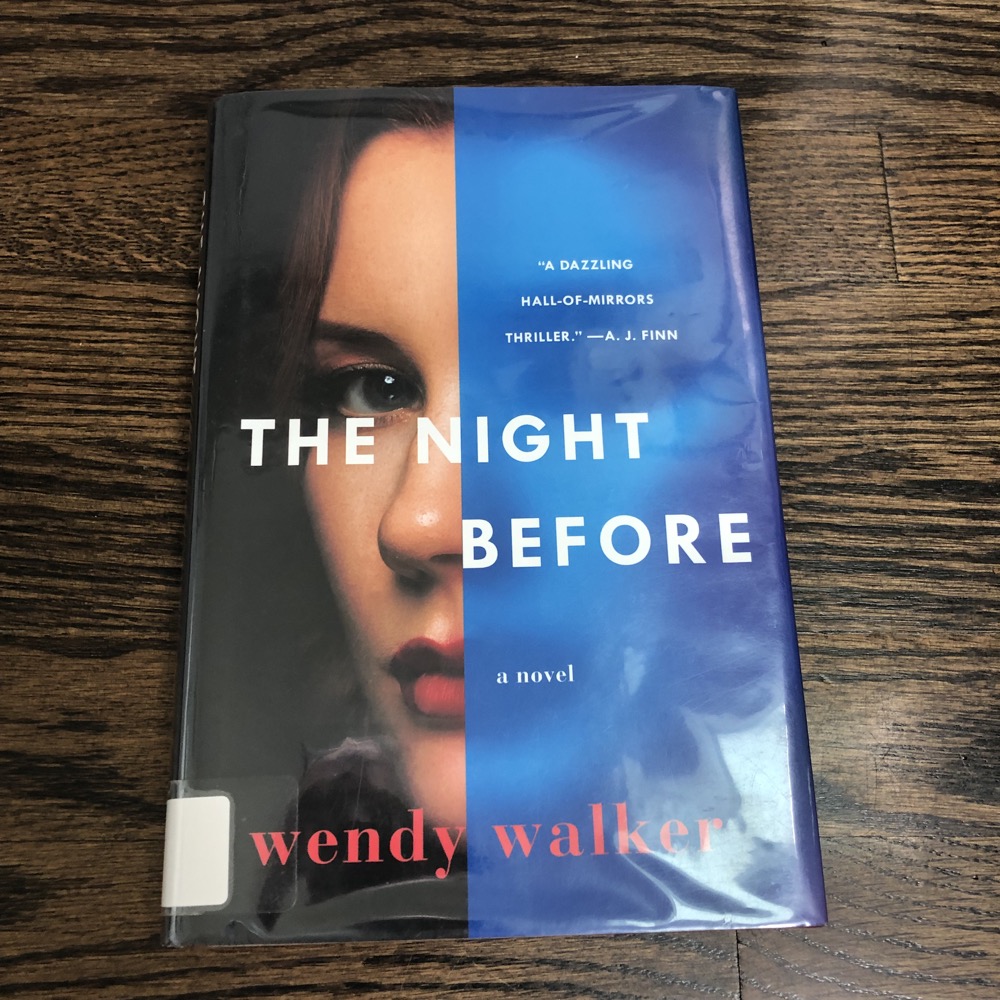 Not an immediate success, she continued to plug away and finally found her niche: psychological thrillers. The Night Before is her third, after two previously successful books. She's had Reese Witherspoon buy the movie rights to one of them, and I'd guess The Night Before will show up on a screen somewhere. In short, Walker is impressive.
Not impressive? She apparently gets lost while driving:
Coming home from a soccer game her son played in some years ago, she was in the middle of a four-hour drive on Connecticut's many twisty back roads through small towns. The game was awful with bad ref calls, heckling fans and a loss for her son's team. Walker was upset and also processing the end of her first long-term relationship since her divorce. Pumping gas in a small station in the middle of a rural town, she spied a small road presumably heading into a small town.
Four-hour drive on Connecticut back roads?! C'mon. That's almost impossible.
Walker lives in Stamford and while I agree, it's very possible to get lost in Ridgefield and Weston and Bethel and Redding in Fairfield County, but she needs to pay better attention to where she's going.
This book's tagline is "First Dates Can Be Murder."
Riveting and compulsive, national bestselling author Wendy Walker's The Night Before "takes you to deep, dark places few thrillers dare to go" as two sisters uncover long-buried secrets when an internet date spirals out of control.
It's not very dark to be honest. It is twisty and fairly riveting I guess. This really isn't my genre, and I was reading it as much for Stamford and Connecticut clues as for anything else. But once I got going, I did find it rather compelling.
If you know Stamford, you know Walker's Branston, Connecticut is Stamford.
There's no Deer Hill Lane in Stamford, but there is a Deer Hill Road in Ridgefield which is near many places that sound like the above. But the "Internet date" takes us to Stamford's downtown bar and restaurant area, and… okay, none of this matters.
But with mystery thrillers, talking about the plot often gives away the plot. It revolves around two sisters, Laura and Rosie, Rosie's husband Joe, and their friend from childhood, Gabe. Laura is single and damaged from a difficult life involving untimely deaths and relationship woes. Big sister Rosie has it together and she's doing her best to nurture Laura back to some sort of normalcy.
And that means "getting out there" and dating again. But the day after Laura's date with a man she met online, and she hasn't returned home and thus begins the search. Complicating matters is Laura is a bit of wild woman who has been known to "disappear" with men for trysts before.
But this time, she really is missing. Hoo boy. What has happened to her?
Walker employs a fairly clever dual timeline narrative – taking us through Laura's "Night Before," minutes from her psychologist appointments three months prior, and Rosie's present day search. All three slowly coalesce over the course of the book. Far more clever than anything I could ever come up with, that's for sure.
Before I knew it, I was into it. Some of the twists are… kind of simple to figure out, but that doesn't matter. I got a couple goosebumps along the way, even though it's the type of book you kind of know will pretty much work out in the end. OR DOES IT? Dunh-dunh-dunnnhhhhh.
I rarely read popular fiction, but once in a while I enjoy its usual quick pace and "fun" style. Without preaching, Walker has some deeper lessons here about a woman's role in dating and how it's perfectly fine to be flirtatious and wear skirts and heels and you know what? Some men are just evil.
I liked the book fine, and I'm not just saying that because my friend knows Walker and would be mad at me if I said otherwise. It's a bit thin on character development beyond Laura, and the main twist is a bit hokey and let's be honest, downright impossible for a few reasons. Her other thrillers are also based in Connecticut, which, might be a thing for you? No?
These types of books are very quick reads, so there's no harm in giving Wendy Walker's books a shot, especially if this genre is your thing.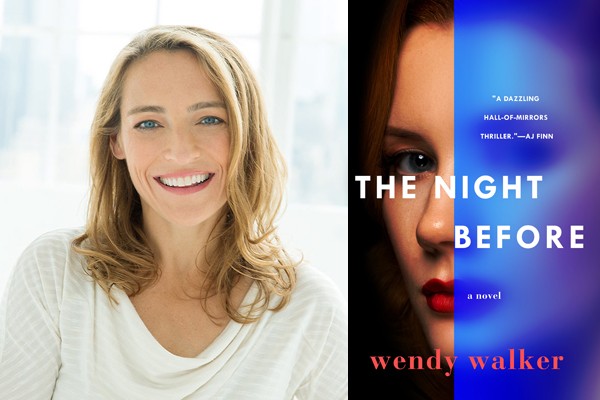 Wendy Walker Books
CTMQ's List and Reviews of Connecticut Books