Couldn't Build a Better Falls
Carpenter's Falls, Granby
April 2018
As of this writing, I'm trying to sort out my "Complete Guide to Granby" and you may be surprised to learn there's a lot going on here. At least for those of us who are into hiking and exploring the woods. I'll spare you the confusion of it all but will mention this:
The falls are located in the Caruso-Collamore-Carpenter Preserve which is owned by The McLean Game Refuge. The McLean Game Refuge in Granby is a very large and sprawling tract of undeveloped land. It is private, but "unofficially' connects to trailed properties owned by the Simsbury Land Trust, the Granby Land Trust, the town of Granby, and Holcomb Farm. You can reach Carpenter's Falls from any direction beginning from properties owned by any of these entities.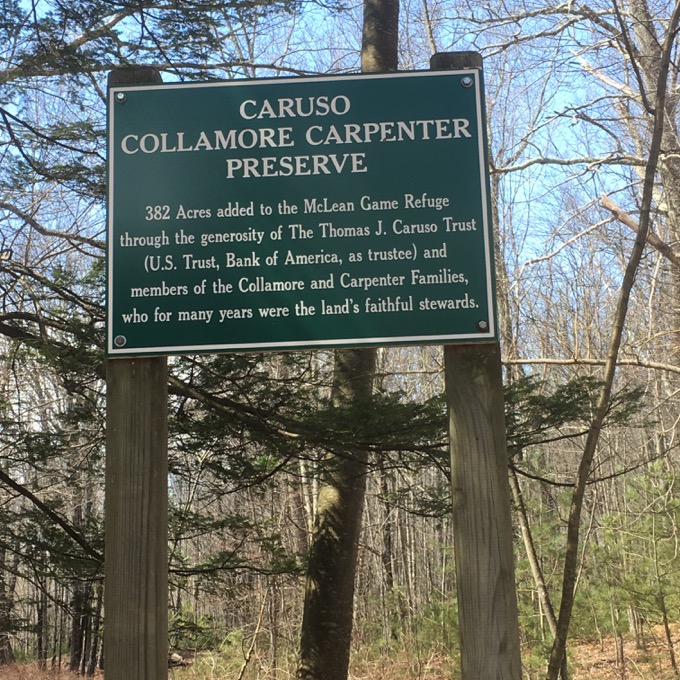 You cannot, however, access the falls from your car anymore, as Broad Hill Road is no longer maintained. This means that you must hike to the falls now.
So hike we did.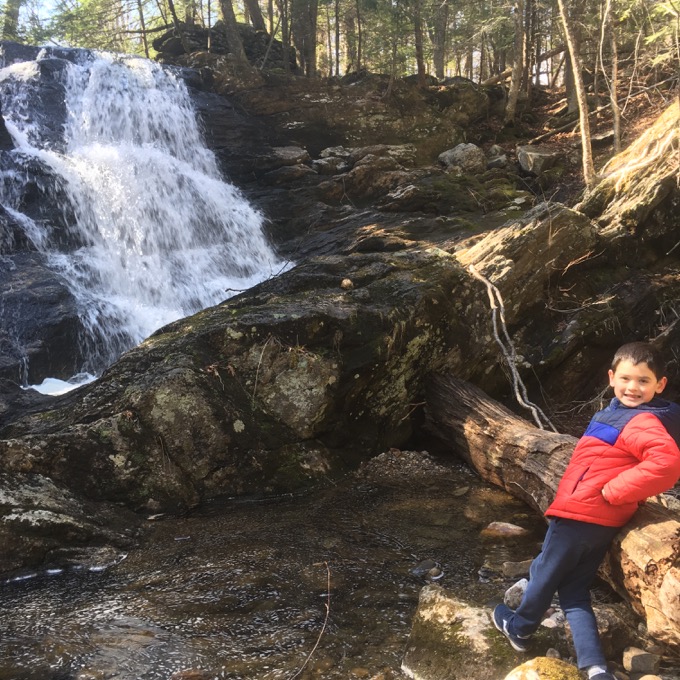 If this sounds a bit confusing, it's because… it sort of is. But this a beautiful part of the state, so it's worth sorting out. What's funny (to me) is that I hiked McLean ten years ago and thought I'd been to these falls before. I hadn't. (Granby has the much more famous Enders Falls which are just a couple miles northwest of Carpenter's Falls. Different stream though.)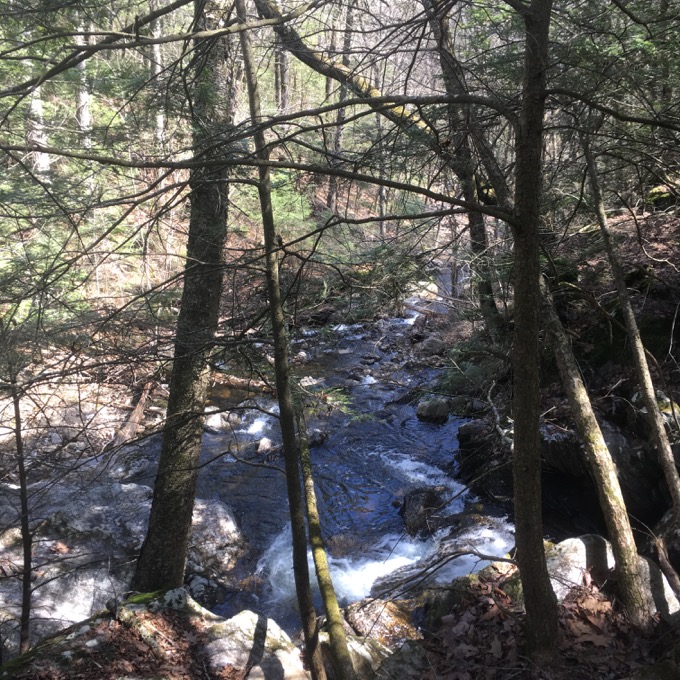 I'm not quite sure what the shortest route to the falls is… I think each gate on each end of Broad Hill Road are both about the same – about ¾ of a mile from either side. But we came up from Holcomb Farm on Simsbury Road.
And by "we" I mean me, Calvin, and my dad. Yes, another rare Granddad Wood appearance on CTMQ – even though he's not in any of these pictures.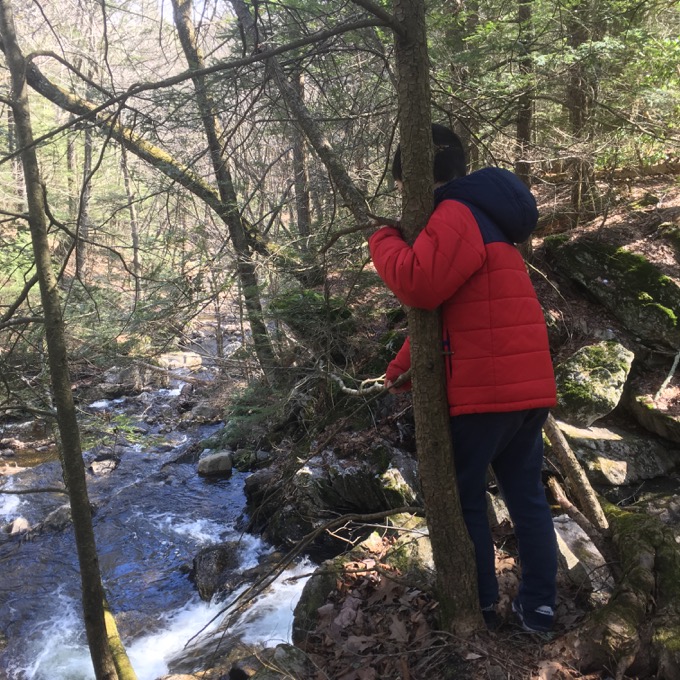 We approached from the east along Broad Hill Road. There is a bridge at a 90-degree curve that leads to Weed Hill and deep into McLean property. At the bridge, we heard the falls and followed our ears down the herd path along Beach Brook.
The forest here is mostly hemlock, and feels as remote as you can find in this part of the world. The guide books claims that these falls die out in the summer, which would be a bummer. Because in the spring, as you can see, they are fairly robust.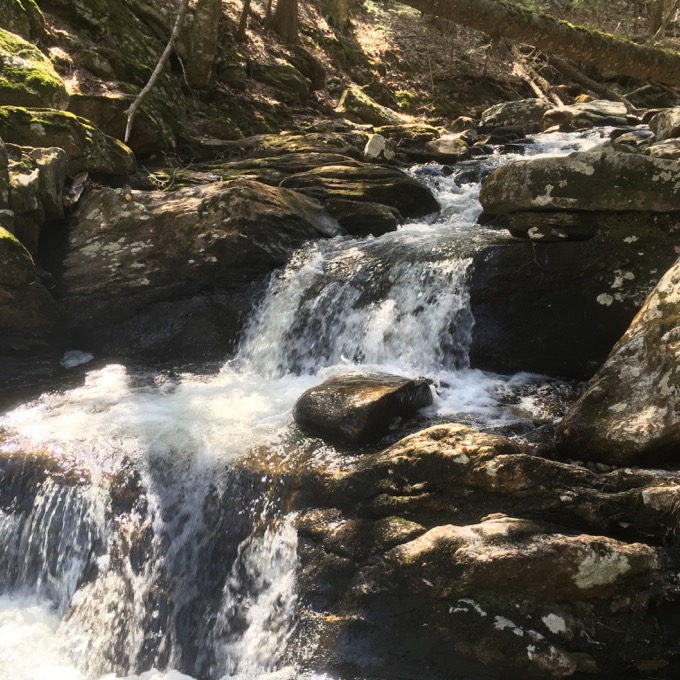 Carpenters Falls, aka Carpenter's Falls, is a 15-foot-high cascade on Beach Brook – a small stream which rises on the west side of Weed Hill, south of West Granby, and flows into the west branch of Salmon Brook.

The top of the waterfalls can be glimpsed by peering downstream from the east side of the Broad Hill Road Bridge
(This would technically be Weed Hill Road Bridge, but whatever. And you can't really see the falls from the bridge anyway. You must venture down the somewhat steep hill.)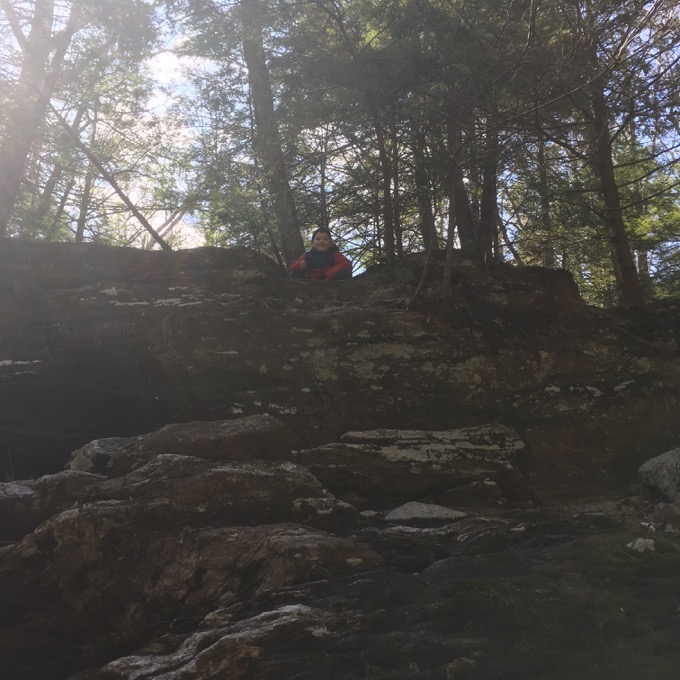 This 18-foot waterfall is gorgeous in high water but nearly lifeless for much of the summer when water is scarce. Under normal water conditions, the brook is split into two segments just below the lip of the waterfall. Both sides are heavily bordered by moss, which always adds a nice element to waterfall photography. Swimming is not an option here, as the pools are shallow and the water often retains a rusty color.

Upon his passing in 1932, George P. McLean, former Governor of Connecticut and United States Senator, left his property to trustees who formed the McLean Game Refuge in accordance with his will. Several additional purchases of adjacent tracts of lands since then have increased the size of the refuge. As a result of these conservation efforts, this waterfall should now be forever open to the public.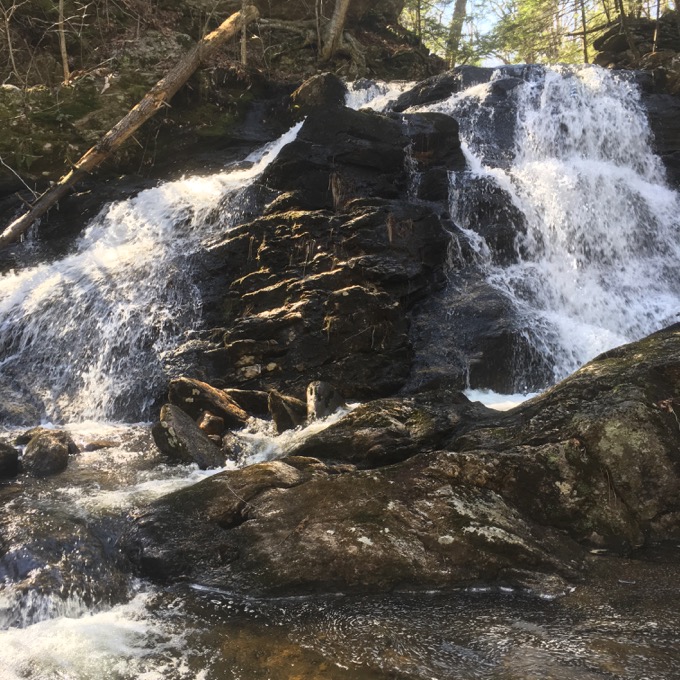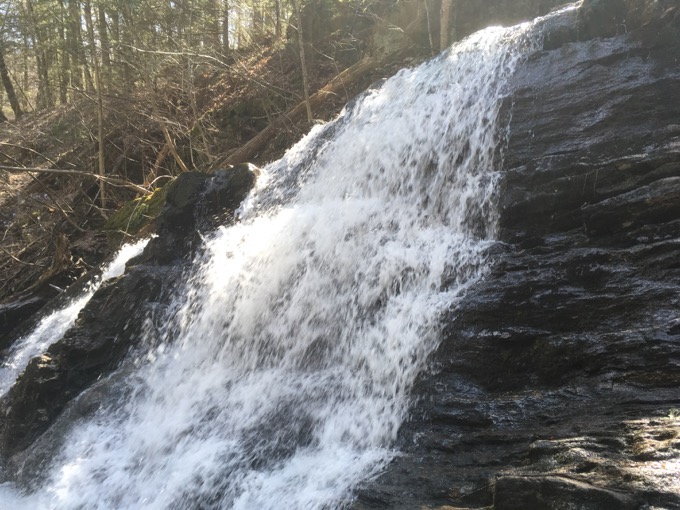 As I mentioned, the falls are in the Caruso-Collamore-Carpenter Preserve which is part of the game refuge now.
Calvin had a blast here, scrambling over the rocks and simply "taking it all in," so to speak.
I suggest you do the same.

CTMQ's Waterfalls & Cascades
McLean Map (falls are in the extreme NW near the rectangular Private Property block by the word "Brook.")
CTMQ's McLean Game Refuge Hikes