Everything Deep River
I've been exploring and writing about Connecticut since 2006. After a decade, I began compiling CTMQ guides for each town in the state. I plan on "completing" Deep River CTMQ-style… as well as the other 168 towns, cities, and boroughs in Connecticut. That is the ultimate goal of CTMQ.
If I've missed anything in town or if anything has closed or changed, please let me know.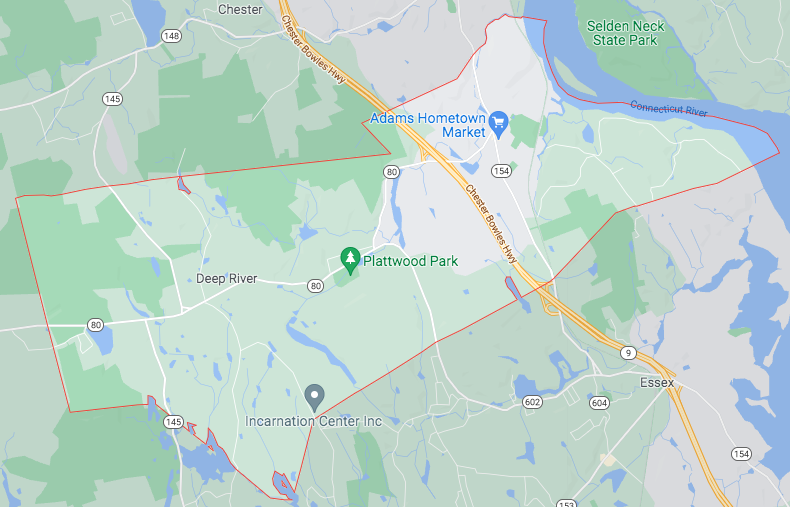 Museums
Deep River Historical Society at Stone House
Nautical Arts Workshop Gallery
Hikes
Explore Connecticut's Deep River Outdoor Guide
Cockaponset State Forest – Intro
Spruce Ledge -Tower Hill Section
Weber Woods Parcel
Deep River Land Trust Trails – Intro
Florence Bidwell Sanctuary
George C. Lyon Nature Preserve
Guetliweg Preserve
Rattling Valley Ridge Preserve
Smyth Sanctuary
Union Street Trail
Deep River's Town Trails – Intro
Bushy Hill Nature Center
Canfield Woods Nature Preserve (Essex Land Trust)
Food & Drink
Calamari Tavern
CT Beer Trail: High Nine Brewing
Looking for your favorite restaurant? Here is an explanation as to why it's not here.
Everything Else
World's Oldest: Deep River Ancient Muster
US Only: Ivory Bleach House
US Oldest: Incarnation Camp
Underground Railroad Trail: William Winters Neighborhood
Olson's Bridge
Devil's Wharf
The Grave of XYZ
Elephant Statue and Plaque
Ashleigh's Garden
Wee Hoose of Supplies
Scandinavian United Society's Dick Rankin Room
Becky Thatcher Riverboat Ride!
Essex Steam Train Ride!
Deep River Wrap-Up
Completion Celebration Meal at TBD