Roots Rock
Farmington River Park, Bloomfield & Windsor
May 2020
I've written several times about the pockets of Bloomfield over on the western edge along the Metacomet Ridge. And for good reason! Several cool trails course up and down the hill over there.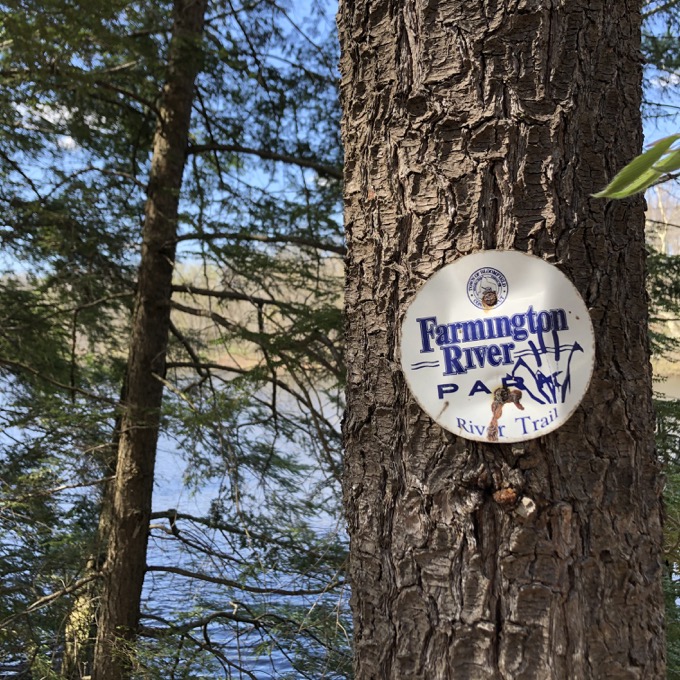 But there are other "hidden" spots in Bloomfield – and not just tiny Jamaican restaurants either. Spots like Bloomfield's Farmington River Park. (Not to be confused with the several other Farmington River Parks in other towns along the river's path.)
The 78-acre park – over a quarter of which is in Windsor – was acquired by Bloomfield in November 1995 and has been developed for hiking, picnicking, and fishing. The official trails total about 2 miles with lots of other unmarked trails spoking off through neighboring forests owned by the state Department of Energy and Environmental Protection.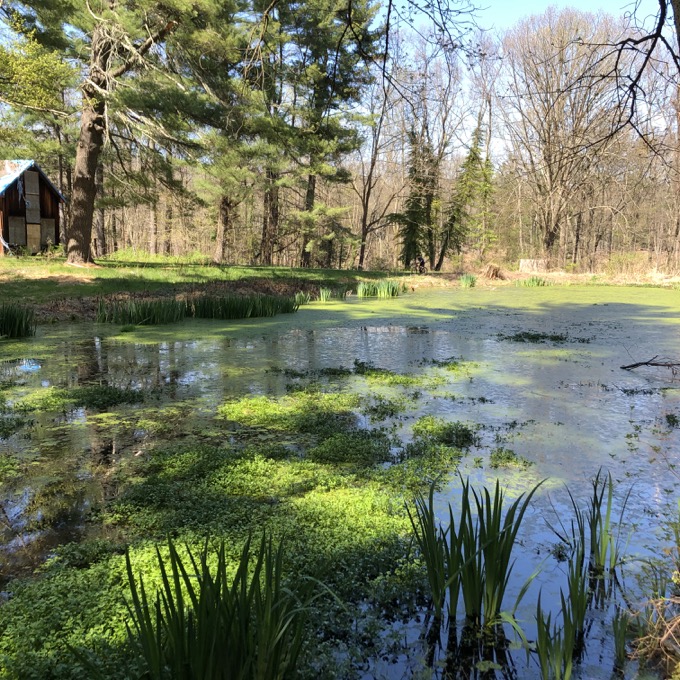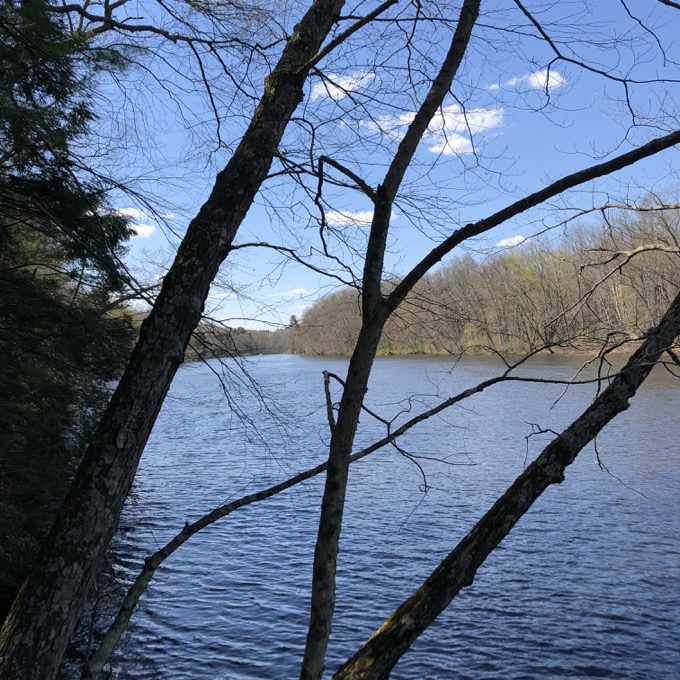 And if you want to get really hardcore, you didn't hear it from me, but you can follow the river well beyond this park into Windsor, past the landfill, all the way to Northwest Park. And if you really want an adventure, you can find your way from Northwest Park to the Windsor River Trail and sort your way down to Hartford. But we're only here for the park proper.
On bikes.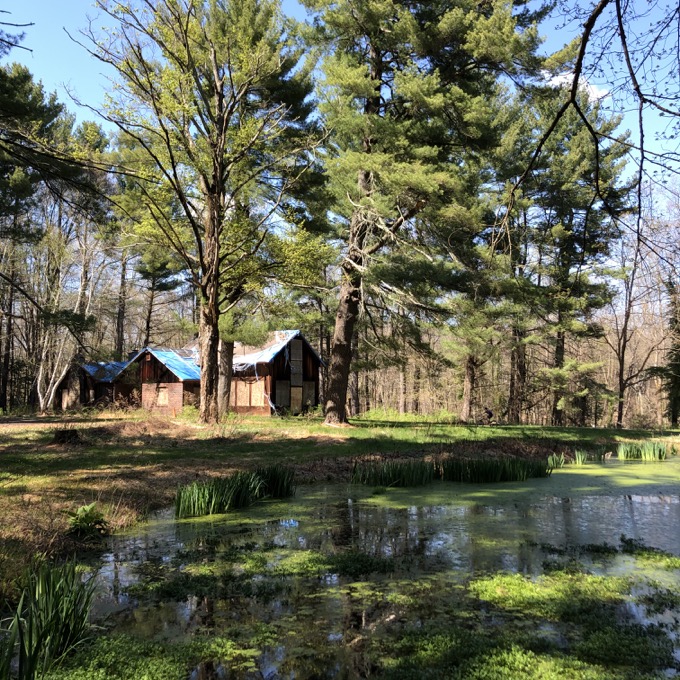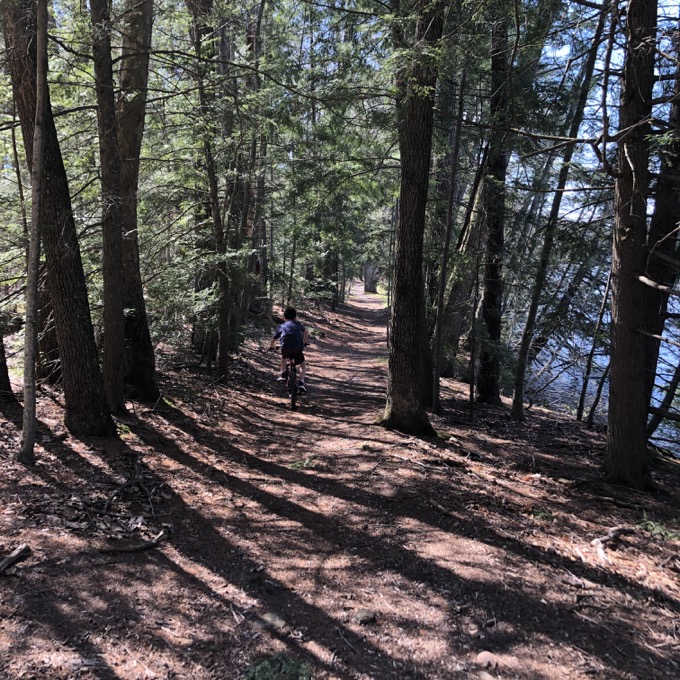 Calvin and I rode the short little Bloomfield Greenway earlier and were looking for more. I wasn't sure how bicycle friendly Farmington River Park was, but we decided to give it a shot.
Despite the first few minutes on paved road, the trails beyond that section are only "bicycle friendly" if you have a mountain bike and know how to ride it. Just-turned-nine little boys on too-small BMX bikes is not the ideal. But we pressed on.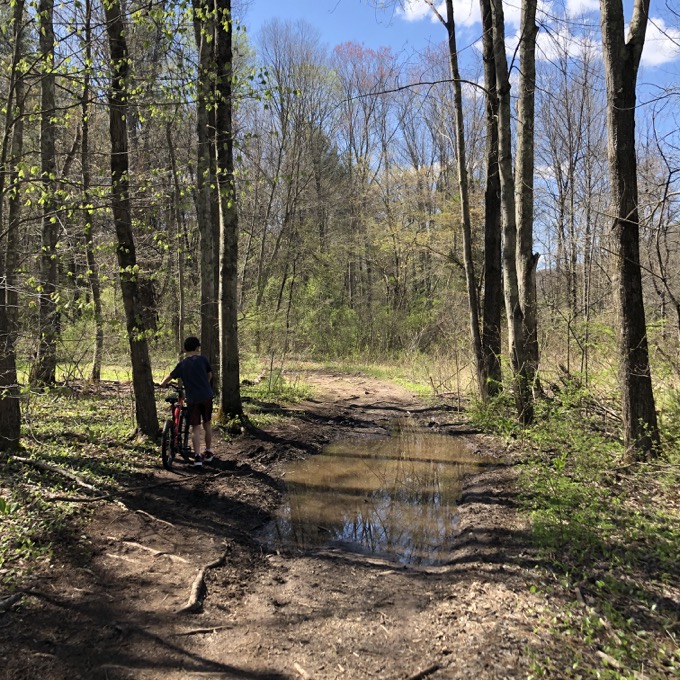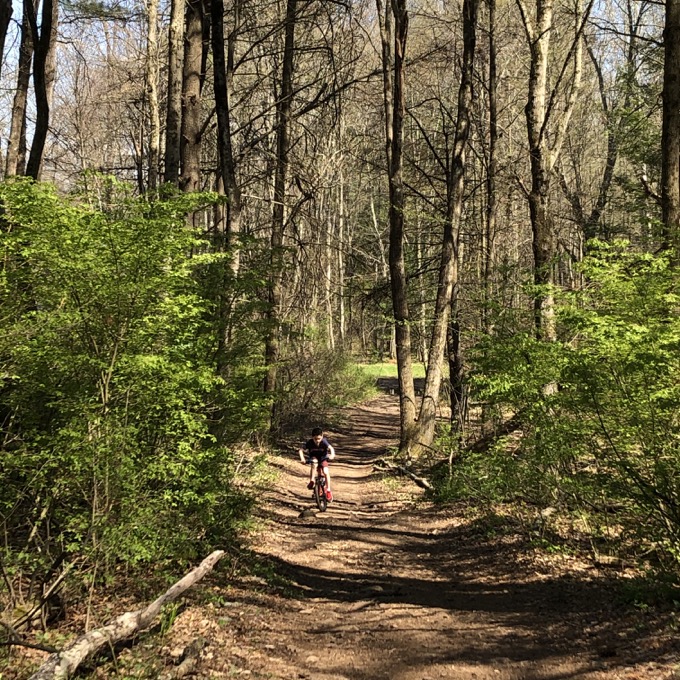 We passed several dog-walkers and it seems like this is a go-to spot for locals in the know. Everyone we passed seemed happy here. It's like a secret escape. The road section of the trail ends at an abandoned house along the river. It's a beauty spot for sure; a small meadow, a pond, and what surely was a cool house for someone who didn't want to be near people.
From this point, the trail becomes a walking trail and is much more difficult to ride. Several stream crossings are rocky and rutted, and when we weren't navigating vast mud puddles, we were pushing ourselves over jumbles of roots. I had fun.
At times, Calvin did not. Life lessons.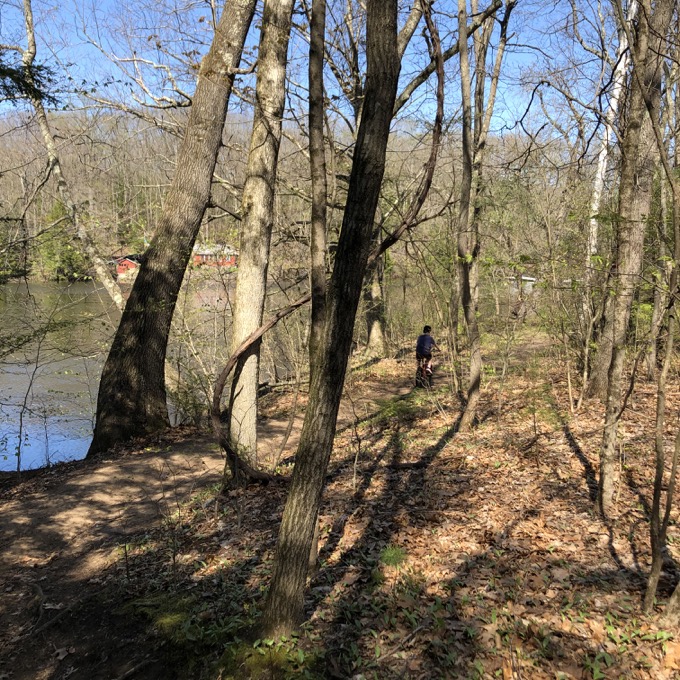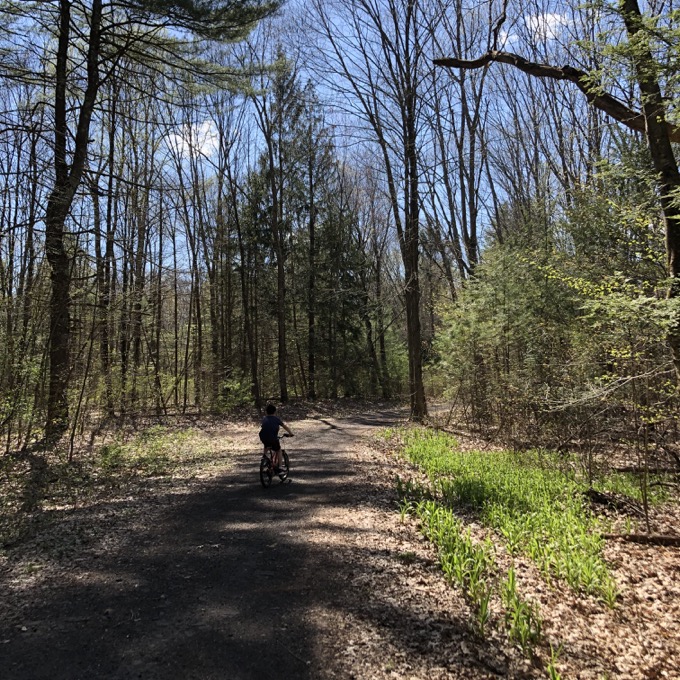 We reached a point in Windsor that seemed like a good place to turn around. We rode the trail closer to the river on the way back which… was a bit difficult. It's a great trail to hike! Just not so great in places to bike. (It's not really meant to be biked, so my "complaint" is dumb.)
We explored some other loops off the main trail, but the river is the star of the show here, and I'd recommend that you walk along its banks, gazing across at the cool houses on the other side, while appreciating that Bloomfield has gone out of its way to protect places like this.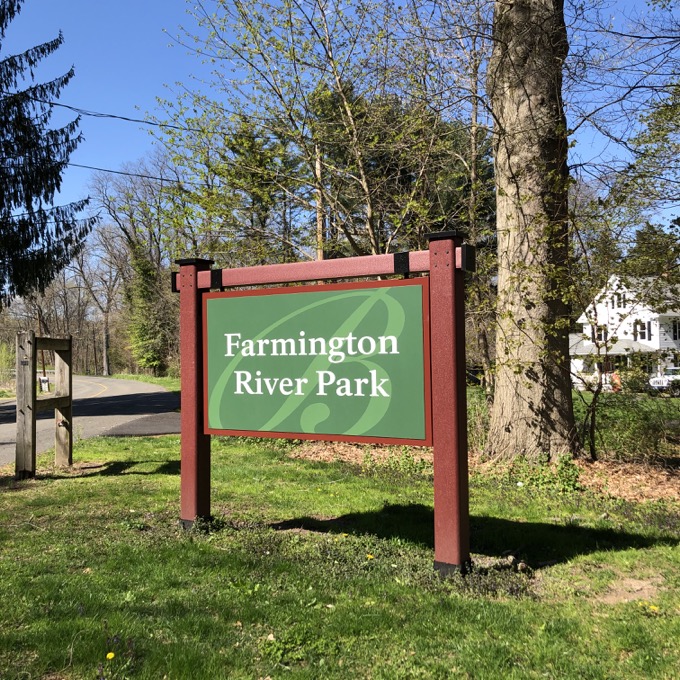 CTMQ's Bloomfield Town Trails
CTMQ's Town Trails