Bloomfield's Town Trails
Bloomfield used to be called Wintonbury, a portmanteau of Win(dsor), (Farming)ton, and (Sims)bury. In fact, the town's land trust is called the Wintonbury Land Trust and the historical society is called the Wintonbury Historical Society. When you drive around the town, which I happen to do every day, you'll see the Wintonbury name everywhere. I rather prefer Wintonbury, but I'm not in charge.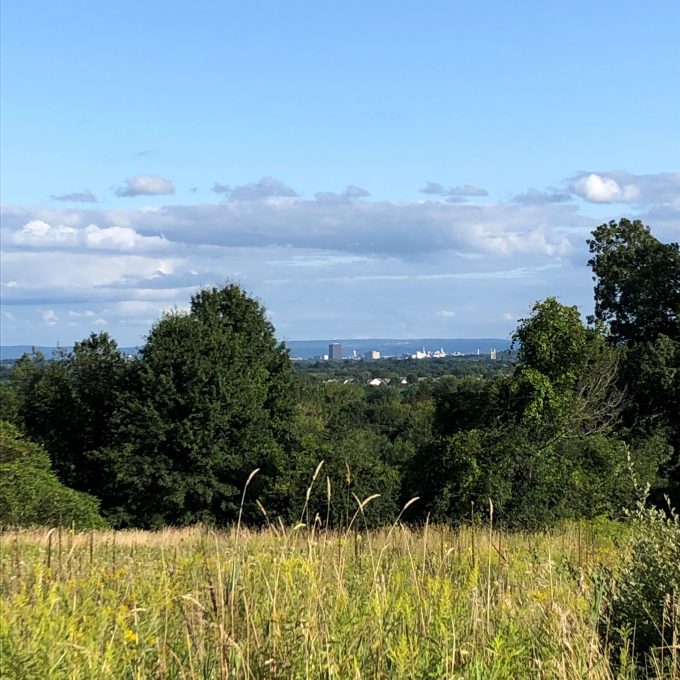 For whatever reason, when people from different parts of the state think about Bloomfield, they probably don't think about hiking or woodland scenes. But Bloomfield is full of woodland scenes! It's entire western half is more Goshen than Hartford. And when all is said and done, hopefully within my lifetime, hikers will be able to walk from downtown Bloomfield to the New England Trail and the Appalachian Trail! I swear!

My Bloomfield Town Hikes:
Auer Farm Trails
Farmington River Park
Filley Park
LaSalette Open Space
MDC Reservoir 6
M.K. Wilcox Park
Seabury Wildwood Trails
Samuel Wheeler Reed Park

CTMQ's Guide to Bloomfield
Various maps of Bloomfield
CTMQ's Town Owned Land Trails