Run, Forest, Run! (To? Or Away?)
Forest City Brewing, Middletown
March 2019
Oftentimes, when people suggest that we're at or near the saturation point for breweries in li'l ol' Connecticut, pro-brewery folks will chime in with the facts about brewery numbers in places like Portland, OR and San Diego and Denver. Or they'll remind the naysayers that they were claiming the brewery bubble was about to burst years ago as Connecticut approached 30 breweries. Well, here we are in 2019 nearing 100. Since 2010 or so, only a handful of breweries have closed while around 90 have opened.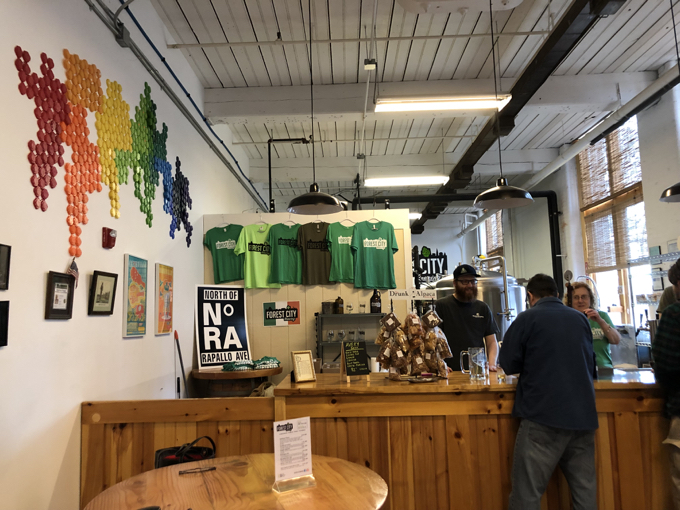 Of course there will be a sorting out someday. But so what? That's capitalism in America. I'm just out here trying to get to them all and determining for myself which breweries are worthy of my future patronage, either onsite or at a store. Let the chips fall where they may.
I mention all of this because not only are we getting multiple breweries in the same towns now, in the case of Middletown, we have two independent breweries and a cidery in the same building. Sure, the Remington-Rand building is a very big building, but all three businesses – Spoke &Spy Ciderworks, Forest City, and Stubborn Beauty Brewing – can be accessed within a minute or two. (And in 2018, a third brewery – Steady Habit – made a fairly serious attempt to move in as well.)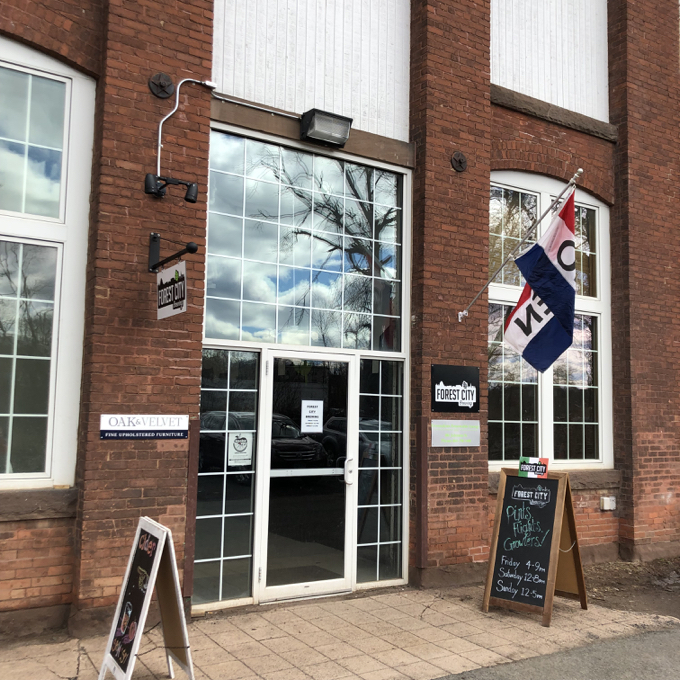 One must wonder… is this smart business or abject foolishness? I'm going with "smart business." I'd reckon that most people visit at least two of the three entities while there. And while this isn't the place to tell you which one or two I'd skip – or revisit – I'm sure everyone has their own opinion. Each of the three are dissimilar enough to be differentiated, while still serving the same general purpose. (That would be drinking alcohol if you're unclear.)
The Remington-Rand Building is a bit of a mess. The parking lot has been lambasted as one of the worst across the Connecticut brewery landscape, and for good reason. It's like driving on the Moon, though I think they've recently fixed it up a little bit. Vast acres of the building remain vacant, and surely the place is populated by bats and rats and mice and probably some hobos as well. There are actually three buildings in the complex that is situated between a recycling center, a rail line and the Mattabesett River. See? There's a river nearby at least.
Middletown actually owns the joint, after acquiring it through foreclosure. Opened more than 100 years ago as a bicycle manufacturer, the Remington Rand complex has housed an automobile manufacturer and later, during the Cold War, a manufacturer of missile parts. And now two breweries, a cidery, and a gym. And probably some other stuff, but who cares.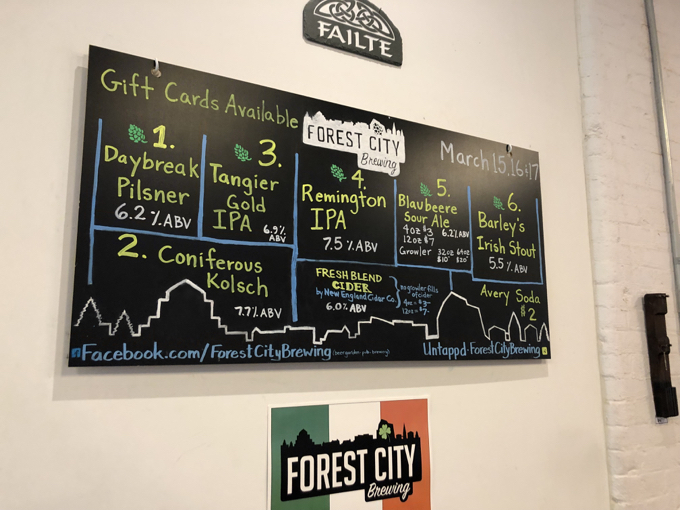 Forest City is a small operation and yes, Middletown's nickname is actually The Forest City. I believe that's a historical thing though. Anyway, Forest City has received some decent underground buzz among the insular local craft beer community. For a short while, they seemed to be the cool brewery to say was really good. They don't distribute to stores at all, and if they are ever on tap at local bars, it is pretty rare.
So I made the trip to Middletown to find out for myself.
The taproom is small, but that merely fits the Forest City vibe. I arrived right at open, but during my visit, several others filtered in behind me. Local artwork fills the walls here, completely transforming the industrial space. And, in a rare and welcome twist, the art here was really quite good. So good I thought about buying a piece.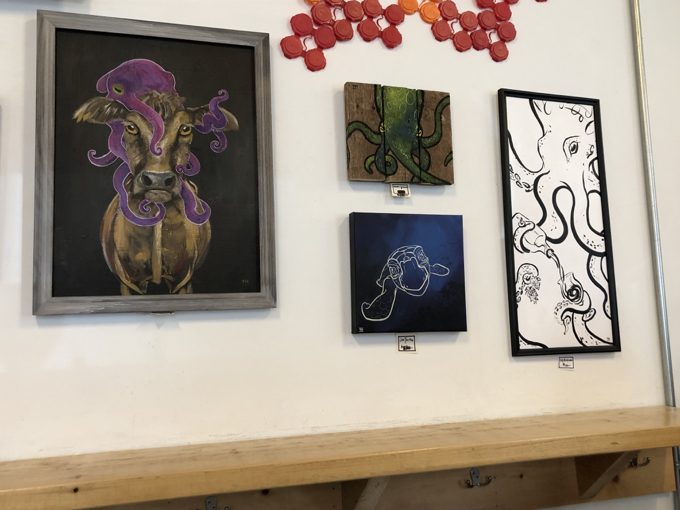 Six beers were on tap, which spanned a decent spread of styles. Forest City offers a six-sample flight so I got all six to sample. A pils, a kolsch, two IPA's, a sour, and an Irish stout. I was well pleased with the mix and very pleased with the super-friendly service with a smile here. Owner-brewer Chris Coughlin recruited his mom and dad to help out, and I think it was Mom Coughlin who served me.
This seems to be a thing now at breweries. Moms and wives are becoming the faces and voices of many of the newer taprooms across the state. They are proud, friendly, and (probably) really cheap labor. Charter Oak, Maple View Farm, Hop Culture, Reverie… moms rule.
I noticed that Forest City has New England Cider on tap. While I think their cider is great, I did find this surprising since Spoke & Spy Cider is literally next door. (Spoiler alert: if I had to choose between Spoke & Spy or a kick to the groin, I'd be on the floor in pain.) I took my seat and eagerly anticipated what I was told was some of the best under-the-radar beer in the state.
Up first, the Daybreak Pilsner. A traditional pils, made with German hops! And it was good! Really good! Hallelujah! CTMQ beer-stuff readers know, I tend to judge a brewer on their pilsner skillsner, and Forest City was off to a roaring start.
I was ready for my second European beer, the Coniferous Kölsch. While not technically a lager, these beers usually taste similar to pilsners. They are usually lower in alcohol too, but Forest City's is a whopping 7.7% ABV for some reason. But the alcohol content wasn't my issue with the beer.
It is brewed with spruce tips and, I'm assuming, one or more of the new-world citrus-forward hops. So here's a kölsch, with citrus-hop flavor, overwhelmed by spruce tree. It was a confusing mess of a beer that I truly hated.
I like old school piney IPAs. I like new-school citrusy beers. I like old school traditional kölsches. What I now know is that I don't like a mix of all three. I know some people who trek to Forest City specifically for this beer, so perhaps I'm an outlier in my dislike. Probably. Maybe. Let's move on.
The two IPAs, the Tangier Gold and the Remington, were quite different from each other. The hazier, fruitier one (Tangier) was delicious. The less-hazy, less fruity one (Remington) was not. It seems like Forest City is dipping their toes in some of the new ways of brewing things, and they had a ways to go yet at the time of my visit.
I'm not sure what the Remington was trying to do, but it was earthy and dry while still a bit hop-forward and sweet? That doesn't make sense, I know. Like the kölsch, the Remington IPA seemed like a confused mix of two or three beers in one. Clarity is a good thing in brewing; both in look (to this old curmudgeon) and vision. The Remington IPA had neither.
The blueberry kettle sour, Blaubeere, was okay. Not sour, not beery… but that's how these kettle sours are now I guess. Too sweet for me, and too heavy-handed with the berry addition. But I can see how this is a popular choice here.
Lastly, the Irish stout was… a well-executed Irish stout. Roasty, warming, and classic. I'm happy to have begun and ended with very well made classic beers. A pilsner and a stout – two beers that every brewery had on its menu ten years ago. Not exactly what I thought would be my favorite two of the flight but hey, now I know.
Looking over my notes from my visit I wrote, "Not understanding the Forest City love." It's a neat little spot, with wonderfully kind folks working there. It's trying to do something different from Stubborn Beauty down the hall and I get that. I'm not smart enough to give them advice, but if I was it would be something like, "Hey man, nail the classic ales before getting cute."
Then again, I'm certainly not the typical consumer so go there and try it out yourself. Seriously… none of the beers I didn't enjoy were "bad" in the sense that some beers are bad. They more confused me than anything. And I'm a simple man.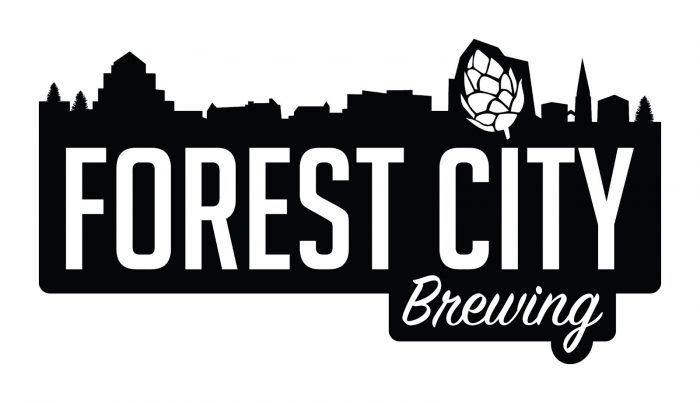 Forest City Brewing (facebook page)
CTMQ's Breweries & Brewpubs