Oh Rats
Spoke + Spy Ciderworks, Middletown
April 2019
Before you read this page, know this: when it comes to hard cider, I'm not that smart. Years ago, I'd say I just didn't like them. Then I had some really good ciders from some really good cideries and suddenly I liked a few really good ciders. When I read online reviews of certain local cideries, I feel like an outcast. An oddball with no ability to discern quality of cider. And while that's perhaps true, I can't pretend that I'd recommend Spoke+Spy based on my palate's feelings towards their ciders.
Sorry.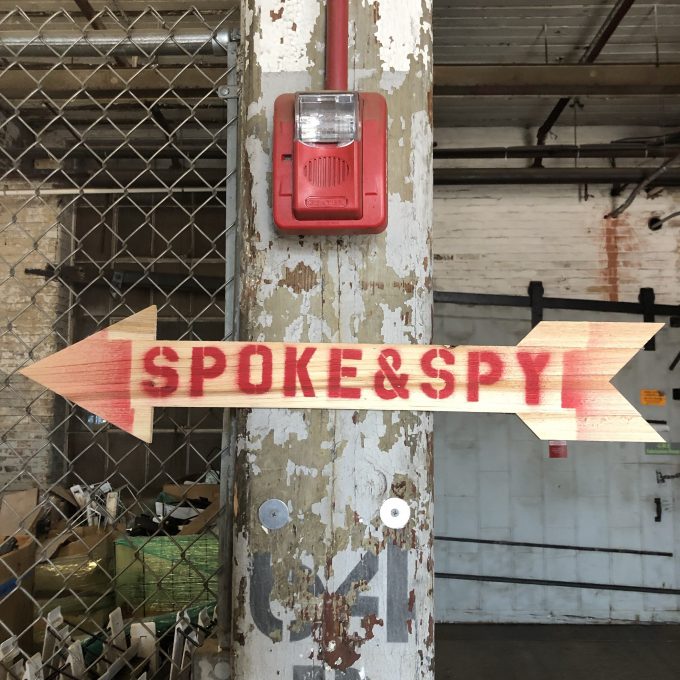 Also, I'm sorry to give up my opinion of this place in the opening paragraph, but such is life.
Yes, Spoke+Spy (the + symbol is vocalized as "and," not "plus") resides in a small, ugly chamber of the hulking Remington-Rand building in Middletown, home also to Stubborn Beauty and Forest City Breweries. Which is a really cool set-up, in that visitors can go to two breweries and a cidery with essentially no effort. Love that.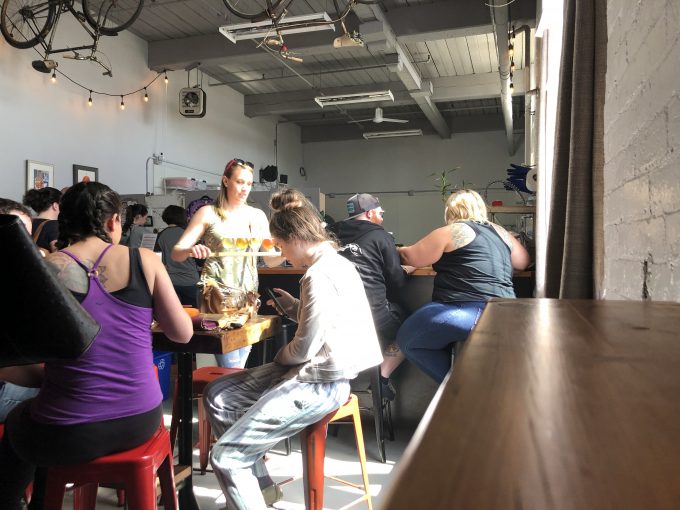 Back when I visited Forest City, I noted in my review that it was odd that they carried New England Cider Company cider on tap. Even though Spoke+Spy is down the hall. Perhaps Spoke+Spy wasn't yet distributing and that even wheeling a log 50 feet down a hall is legally considered distributing? Or, perhaps, the Forest City folks just like New England's cider more? (I sure as heck do.)
Upon entering the hulking building, I was greeted with a still-alive rat in its death throes on the floor right in the hallway between Stubborn Beauty and Spoke+Spy. Riveting stuff.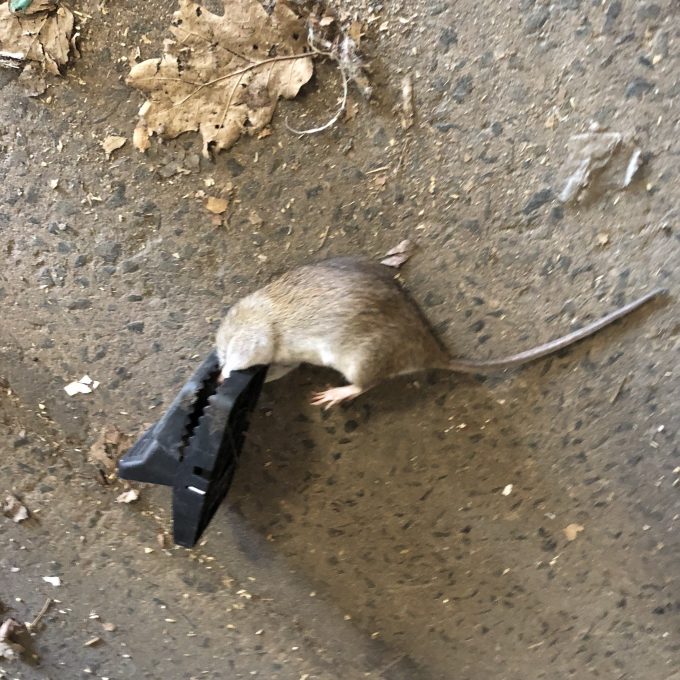 The theme at Spoke+Spy is bicycles. Back in the day the building housed the Keating Wheel Company among others and maybe that's why? The owners like bikes? As for the "Spy" bit, that's a nod to the northern spy apple which is an heirloom apple with origins somewhere around here.
As noted, the tasting room is very small. Like, absurdly small considering the size of the Remington-Rand Building. The two breweries are also cramped, but the cidery is the crampiest. The walls are adorned with local artist's art, much of which employs apple themes. It's all very cute. Bikes and apples and a bunch of ciders on tap.
Each sample is $2.50 and your intrepid writer went for six of them. That's a $17 tasting when accounting for tax and tip. My word, what $17 will get me at Counter Weight Brewing… I don't want to think about it. So I won't.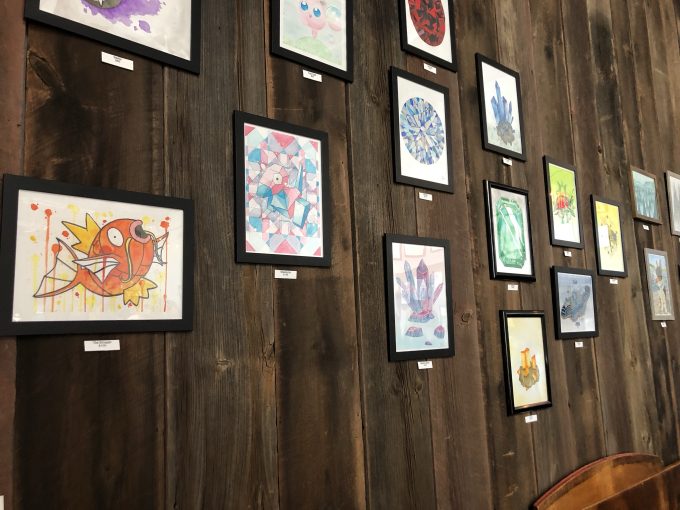 I had high hopes going in. The owners seem like cool people. With his wife Kimberly, cider-maker and owner Ronald Sansone have been home-brewing cider for years, even winning multiple medals at the Great Lakes International Cider and Perry Competition (GLINTCAP), the world's largest cider competition. Good ol' GLINTCAP.
And by the way, perry (alcoholic fermented pear beverage) being named perry is funny – it's like Pee Wee Herman named it. Just had to mention that.
Sansone has started the Connecticut Cider Association, a fact that I heard him tell fellow patrons twice during my short visit. I just spent a couple minutes on their website and, like many sites of a similar nature, it is often out of date and infrequently updated. However, it includes the non-carbonated hard cidermakers (which I include on my wineries list) as well as the carbed hard cidermakers (which I include on my breweries list. Don't ask.)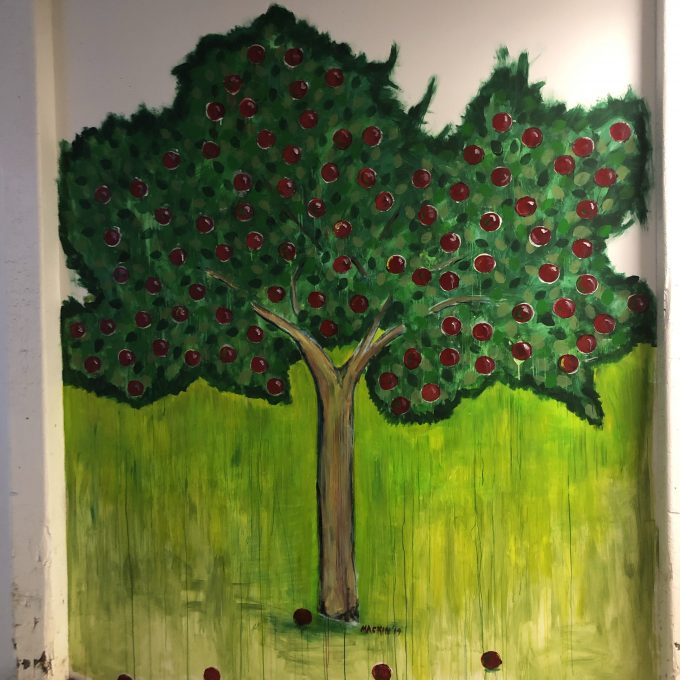 The Sansones promote the "local is better" mantra, and try to source as many apples and fruits from central Connecticut as possible. They'd traveled to London, drinking a bunch of "unique, dry real ciders" and decided they wanted to produce the same back home. All good stuff.
Again, as one not all that familiar with what "unique, dry real ciders" are supposed to taste like, my opinions below are nothing more than that: my opinions. Yelpsters and Untappsters seem to enjoy Spoke+Spy, for what it's worth.
Here's the taplist at the time of my visit: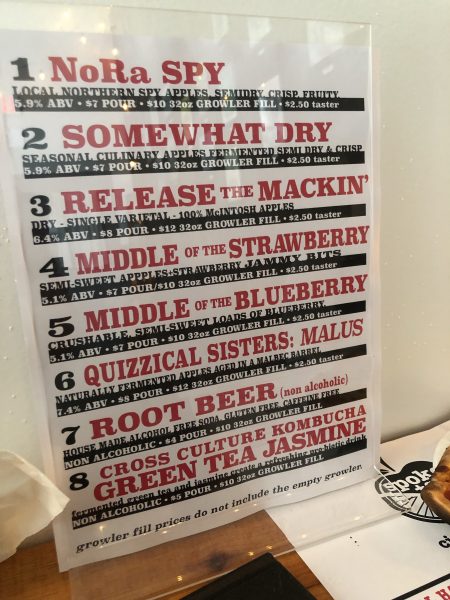 *Deep breath*
Okay, let's do this thing.
NoRa Spy, a "semi-dry, crisp, and fruity" straight up hard apple cider. I very much enjoyed this offering. It hit all the notes I want from a hard cider: not too sweet, not too dry, appley. No complaints here and we were off to a good start. (NoRa, for those that don't know, refers to the section of Middletown NOrth of RApallo Avenue which is the little road that hits Main Street just south of Krust and Eli's.)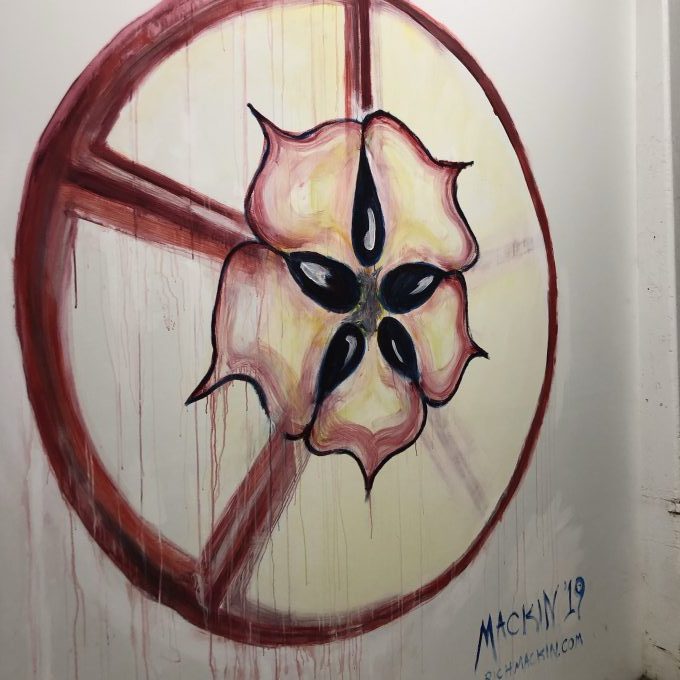 After the first offering, the descent began. Next I had the "Somewhat Dry" cider which is a terrible name, but whatever. This one was way too sweet for me and tasted like a cheap drink box apple juice.
The best named cider, "Release the Mackin'" was where things got really bleak. Billed as a dry cider made with only McIntosh apples (which I like), I found it undrinkable. If this is what a "unique dry cider" is, then I want no part of them in the future.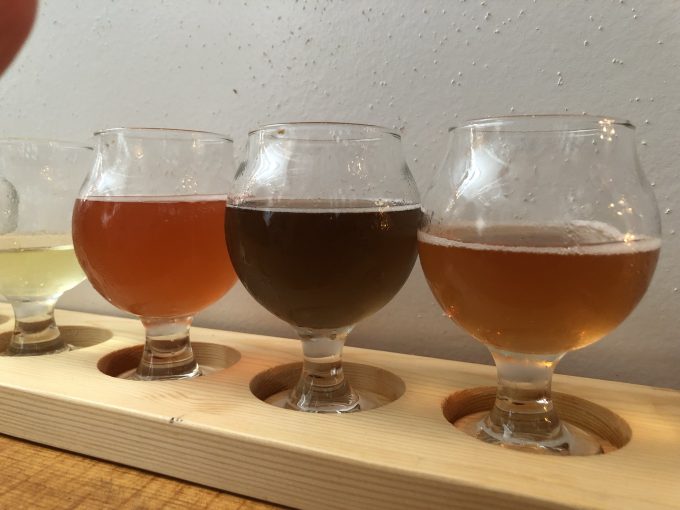 It was awful. Musty and almost Bretty (which makes no sense), with an aroma of dirty dish towel, I couldn't drink it. A gathering of folks near me ordered pints of it, surely thinking as I was – "I like McIntosh apples!" – complained that it "smelled like dead fish" and tasted worse. They immediately returned to the bar asking for a replacement. It was really, really bad.
The next two ciders were made with strawberries and blueberries. I'm sure these appeal to many, but not me. Wicked sweet and just gross. Again, they reminded me of my little sister's Strawberry Shortcake and and Blueberry Muffin dolls that smelled like their associated berries. I don't want to drink 1980 doll scents.
Lastly, the whopping 7.4% Quizzical Sisters – a Malbec barrel aged naturally fermented cider. This was better than the last few, but by then my stomach and palate were just not into this whole thing.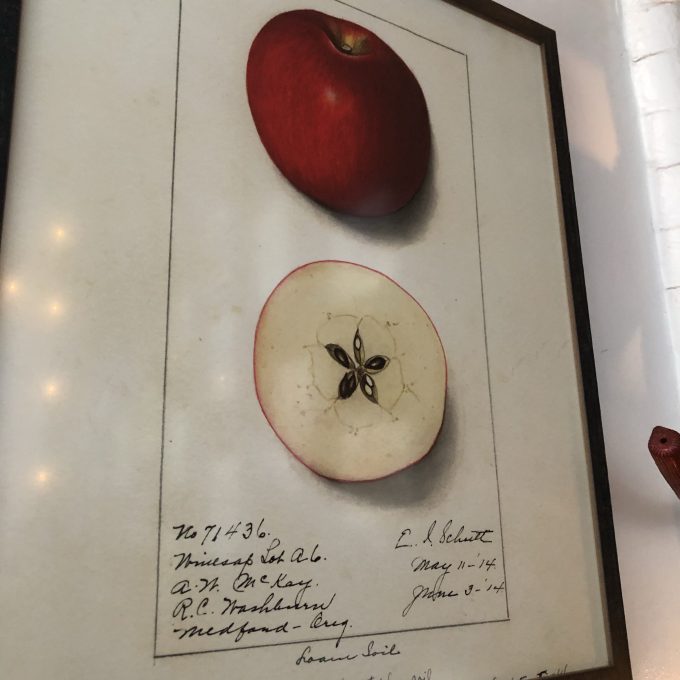 I left 3 nearly full tasters, one half drunk, and two empties. I didn't have the heart to return them to the counter like I always do. I felt bad… maybe it was me? I've always claimed that I don't like hard cider all that much, but I've also never left undrunk samples at the other Connecticut cideries.
But yeah, maybe it is me. Especially upon seeing that Spoke+Spy also has Cross Culture Kombucha from Danbury on tap – another fermented Connecticut beverage I simply didn't enjoy. But clearly others do, so I don't want to discourage anyone from visiting either place! Go to them and prove me wrong.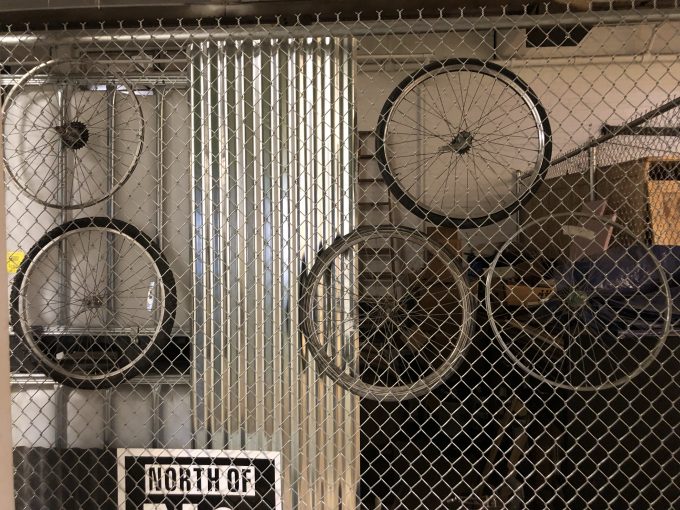 Spoke + Spy Ciderworks
CTMQ's Breweries, Cideries, & Brewpubs