A Couple of Ding-Dongs
Grace Episcopal Church, Windsor
October 2015
Are there (likely) dozens of churches around the state that deserve a page on CTMQ as much as this one… that won't ever appear on CTMQ? Sure. Does that bother me? Not at all. Am I sitting here staring at a blank page wondering why I took pictures here and what my thoughts were regarding writing about Grace Episcopal Church? You bet.
Let's see how I do.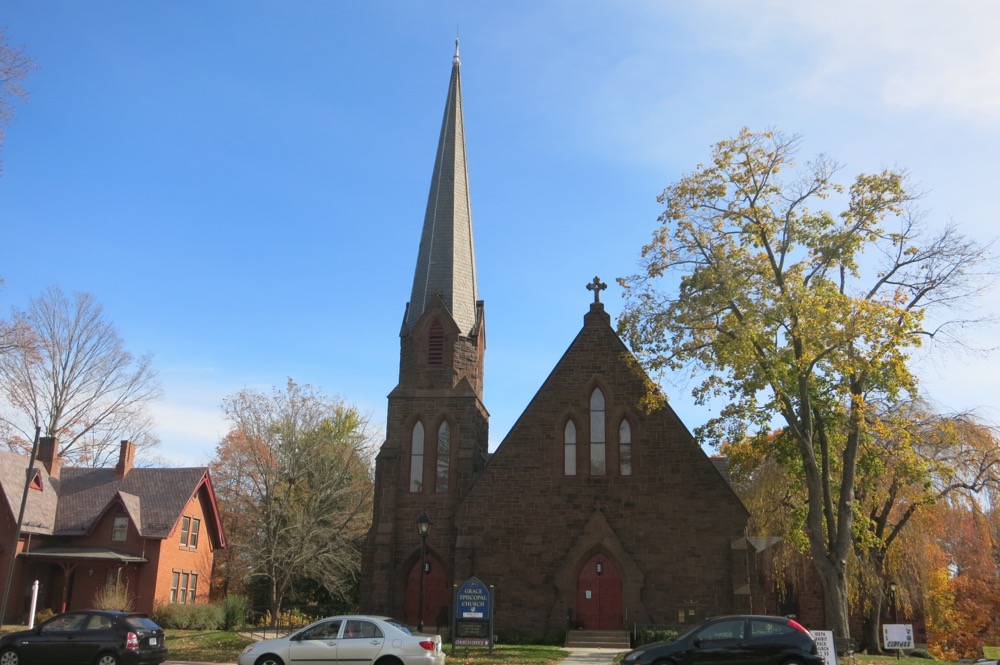 2015 marked the 150th anniversary of the church's beginnings. In late October of that year, they created a historical exhibit for visitors to check out and learn a little bit about their rich history. And that's exactly what I did. With my young sons. Who love local church history! I believe my approach at the time was to treat the church as a museum because they kind of were a museum for two weeks in 2015.
The exhibit told the story of Grace Church and the people who have been a part of it since 1865. There were photos, artwork, family bibles, Eucharistic pieces, and original documents such as those from renowned sculpture Evelyn Loomis Batchelder. Batchelder, arguably Connecticut's finest artist, sculpted an altar piece as well as an Eagle on the green in front of the church. Another famous person associated with the church is architect George Keller. We wanted history, we got history.
We also got a "Fishop" for some reason: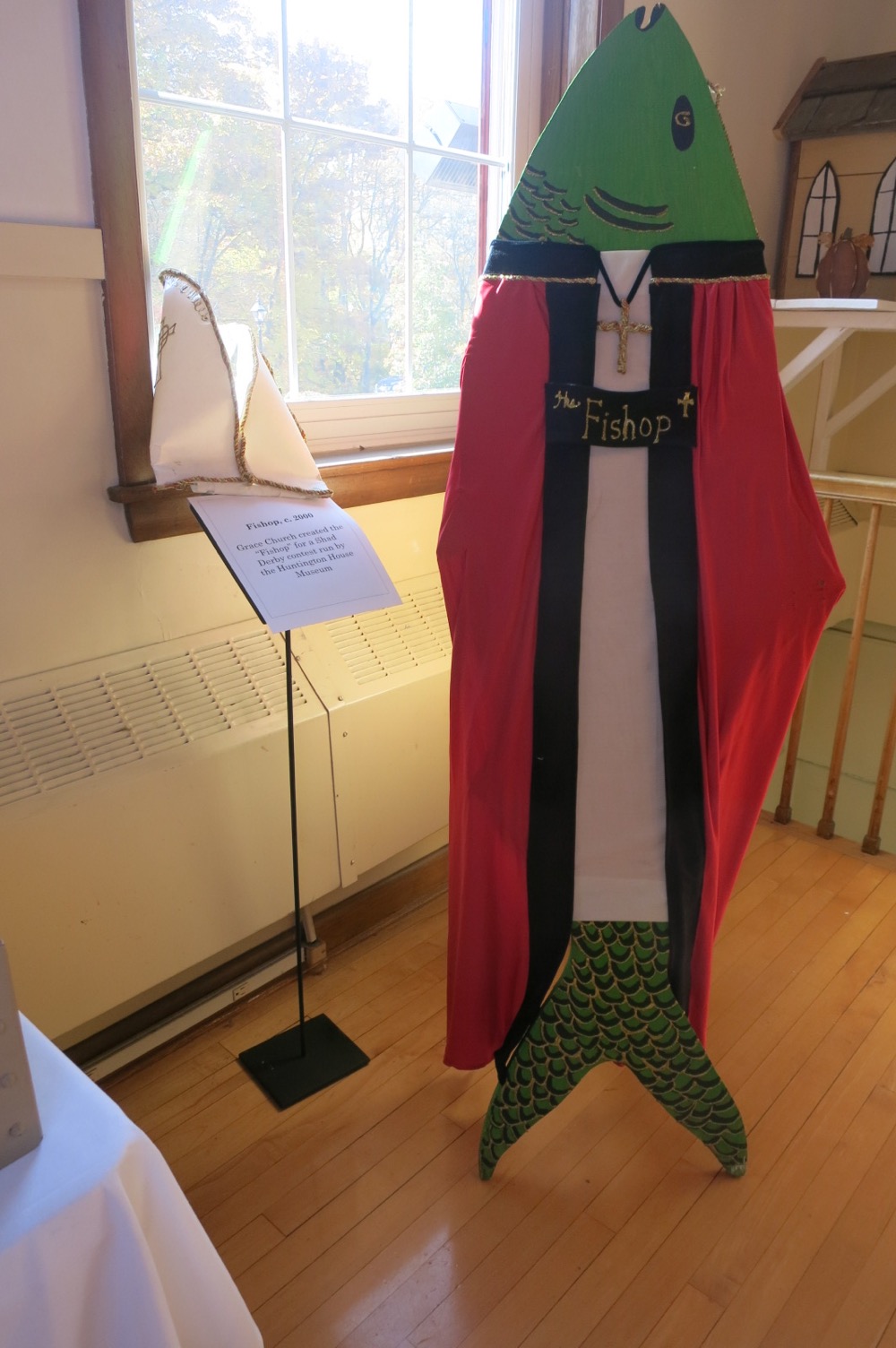 (The reason has to do with Windsor's annual Shad Derby, which is a pretty good reason.)
The history of Grace Church reflects a rich and storied past. Windsor had English churchmen as early as 1660 – Connecticut's "oldest town," remember. (Shout out to the church by the say, for on their website they note Windsor as being "the state's oldest English settlement," a rare acknowledgement of prior Native and Dutch settlements.) For nearly 100 years, people in the community worshipped in their homes, primarily because northern Connecticut was non-conformist and the established church did not get a start there until the mid-1700's. Windsor churchgoers made the trek down to Hartford for church for decades.
This untenable trek prompted the organization of an Episcopal mission in Windsor in 1842. By November of that year, St. Gabriel's Church was founded and the cornerstone was laid. In January 1845, the new church was consecrated. From that point forward, St. Gabriel's grew very rapidly. As early as 1853 there was a move for a new and larger church. The site on which Grace Church now stands was secured shortly thereafter, and the cornerstone of the present building laid in August 1864. One year later, the new church was consecrated and rededicated to the present name "Grace Church."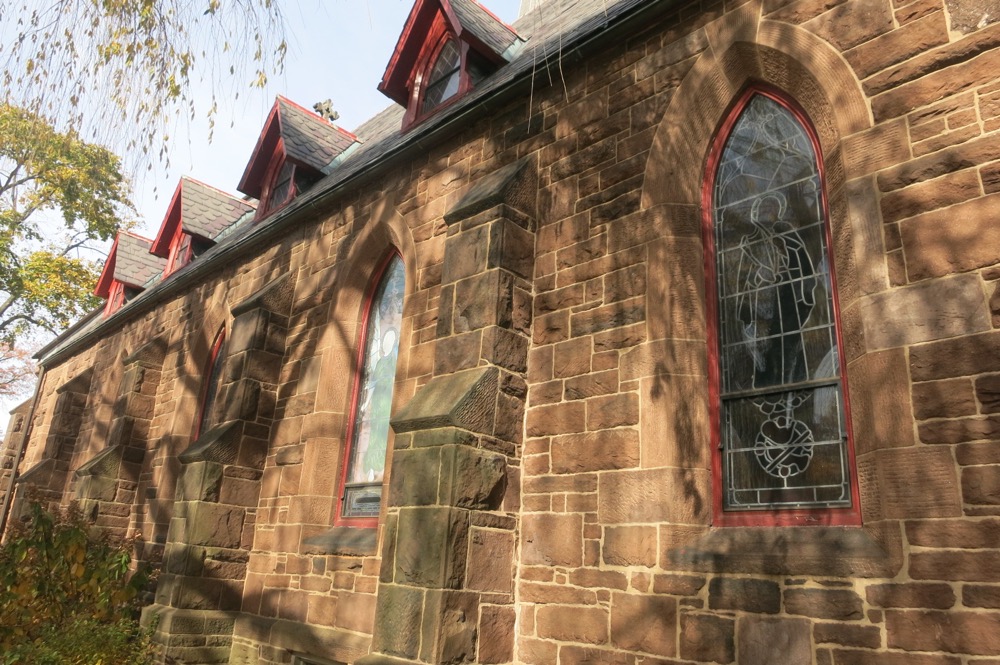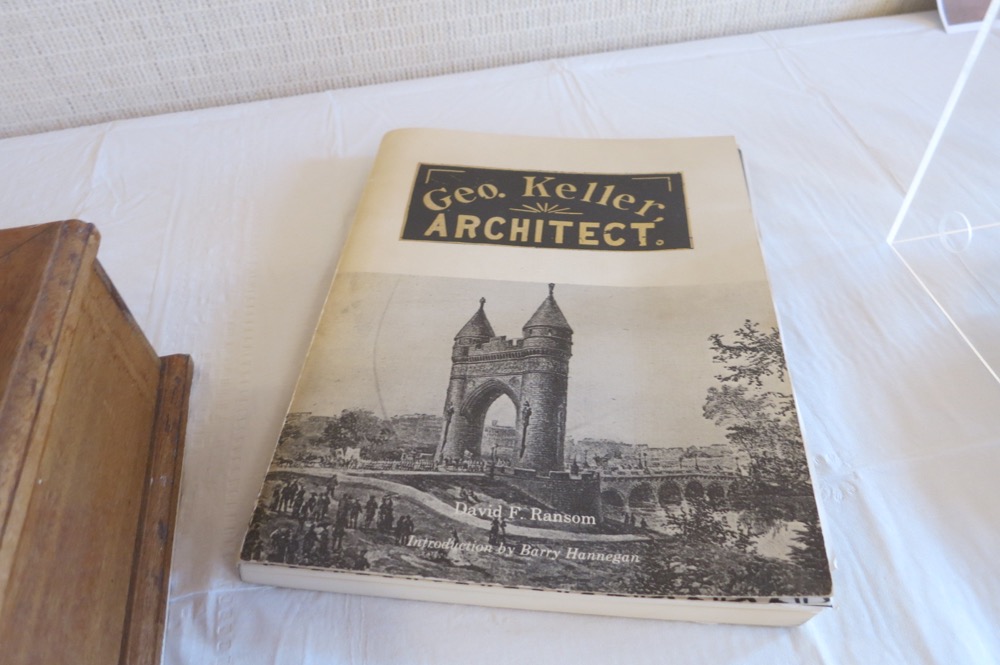 The church was George Keller's earliest completed building. Just 21 years old at the time, Keller had just arrived in Hartford in 1864 and had begun designing monuments. (He's most well-known for the Soldiers & Sailors Memorial Arch in Hartford.)
And of course the previously mentioned Evelyn Beatrice Longman Batchelder was one of the most highly regarded sculptors of the early 20th century. She was the first woman sculptor elected as a full member of the National Academy of Design. Batchelder and Keller are Connecticut legends. It's made from Portland Brownstone, another Connecticut legend. But what about Loomis and Chaffee?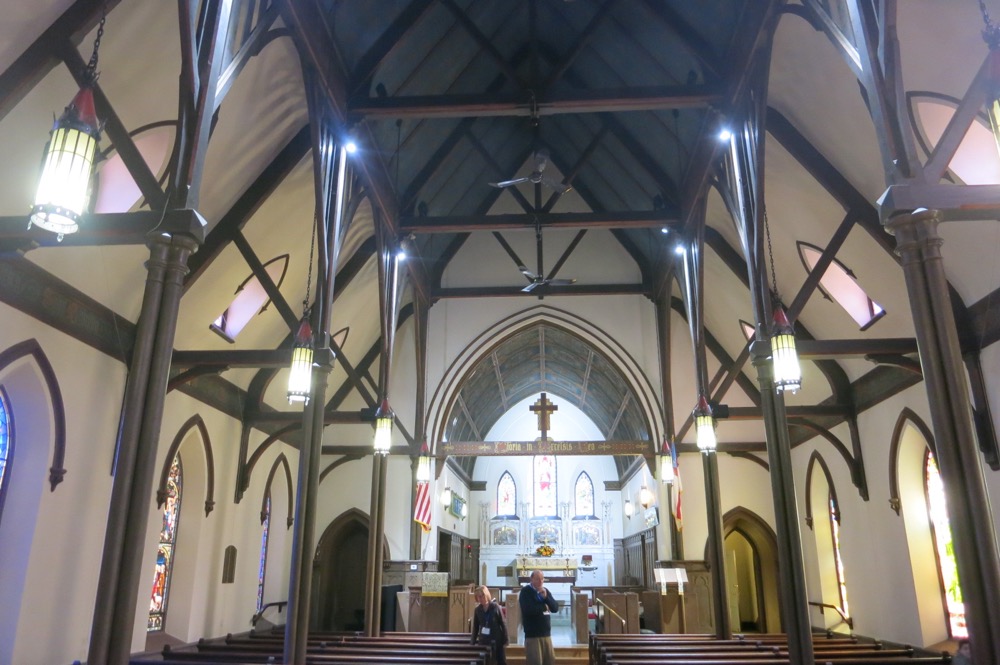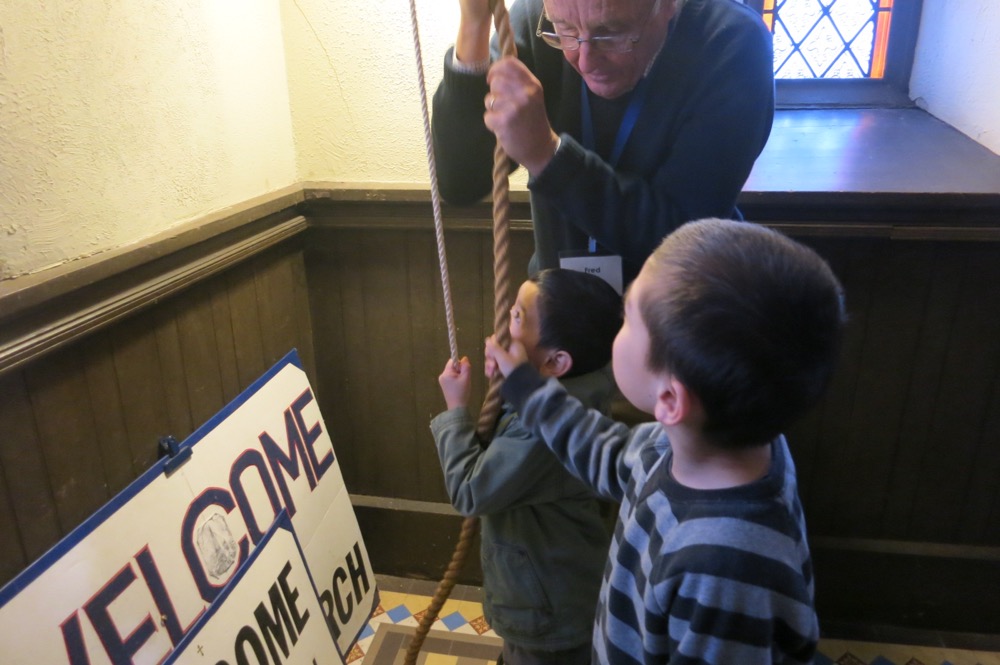 The private Loomis-Chaffee School is a stone's throw from the church and… you know what? You don't care. Colonel John Mason Loomis was a Civil War Veteran and successful businessman who was a church member I guess. He and his brothers founded the well-regarded school.
The gentleman at the church the day we visited was eager to show my boys the belfry, so that's exactly what we did. He even let them pull the rope to ring the bell, which they enjoyed very much. We looked at the excellent stained glass windows here, all of which tell a story from the Bible. They're beautiful.
I still think I'm forgetting some story which was to form the basis of this page, and therefore the reason I wrote it. Eh. I can't remember everything. At least I got to use the title "A Couple of Ding-Dongs" referring to my two sons ringing a big bell. That was pretty good.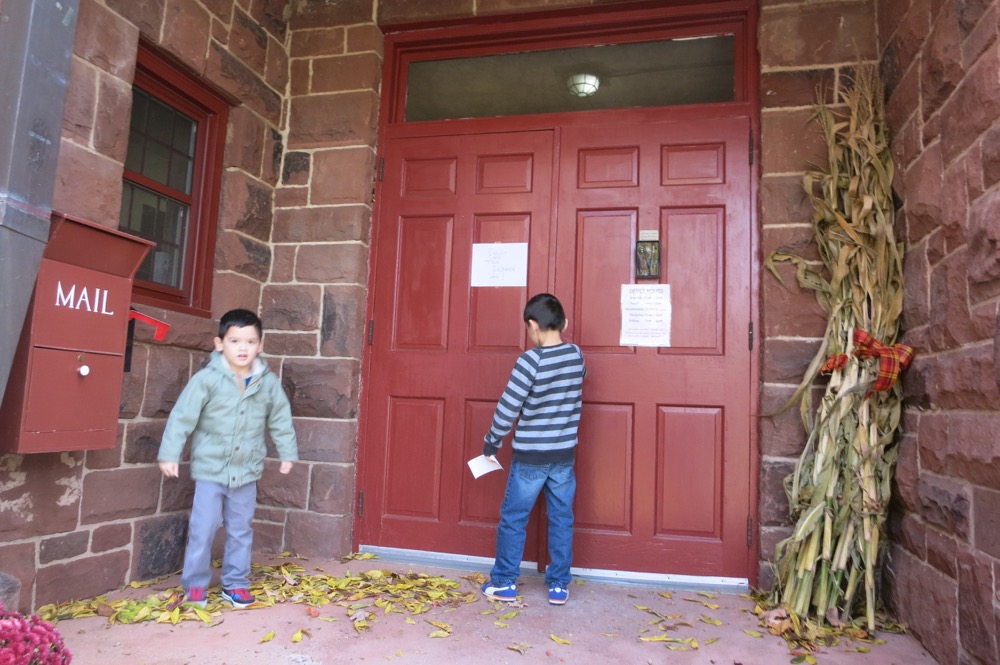 CTMQ's Churches, Temples, & Random Religious Things