Lights Out
Outer Light Brewing Company, Groton
Multiple Visits
Outer Light makes really good beer. Outer Light has always made really good beer. I'm starting this page with that because I've always felt that the brewery is sort of "forgotten" by much of the state.
Partly due to its location down in Groton, partly due to its not focusing on wacky gimmick beers, and partly due to its laid back persona… certainly not due to any real stumbles since it opened in May of 2015 as far as I know. They've had a rebranding, one trademark disagreement with another Connecticut brewery, and I think only two brewers over their first seven years. That's a darn clean record over their operation.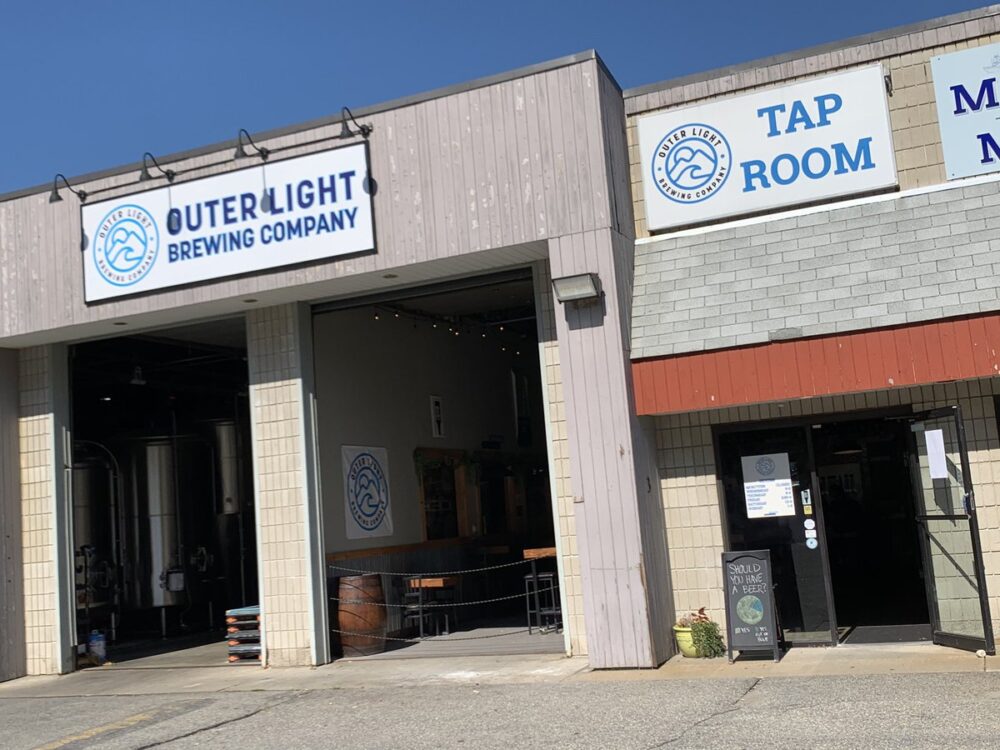 Maybe their lowkey profile is due to the fact that everyone insists on calling it "Outer Lights" rather than Outer Light. When it comes to Connecticut Beer World malapropisms and misspellings, that mistake is only behind "pallet – palate – palette" and "Ghandi." It's Outer Light and its named for the Saybrook Breakwater light house, which was their logo for the first few years before the brewery decided to update their whole image to be more modern.
(There's a surely romanticized story of how friends and co-owners Tom Drejer and Matt Ferucci went boating on the Sound one day complaining about their boring corporate jobs and a thick fog rolled in and their motor died and they paddled aimlessly until they saw Outer Light off of Old Saybrook. And in that moment, the two decided to open a brewery.)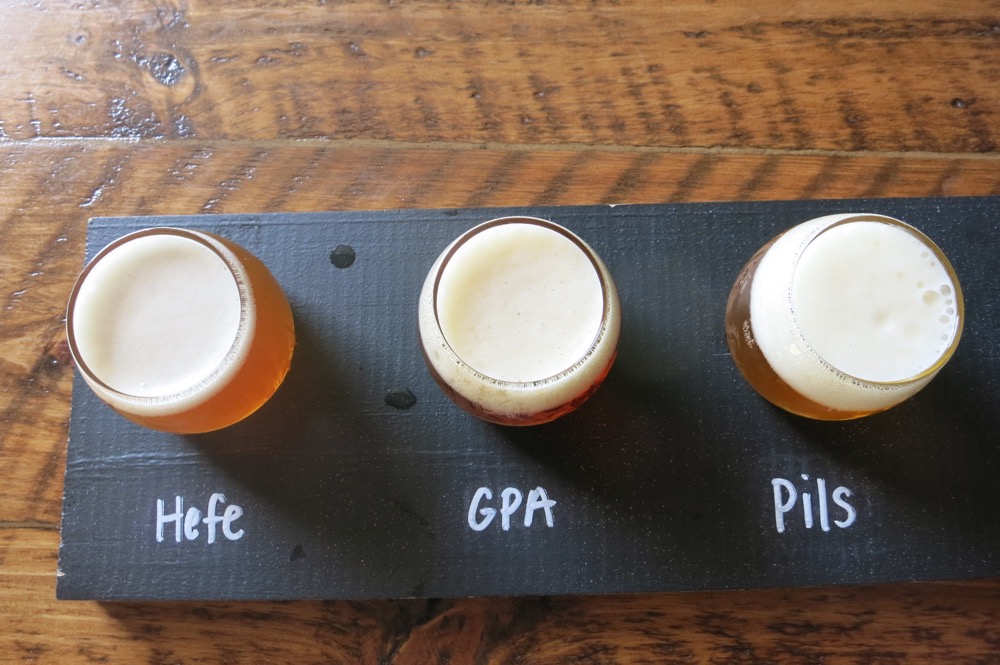 The bottom line is that Outer Light should be on your list of go-to's whenever you're in the southeastern part of the state – or when shopping the beer aisle or tap list.
The brewery sprung to life in a rather unattractive industrial building right off of I-95 in the shadow of the Gold Star Bridge. They took over a few bays of a Meineke Car Care repair shop if that gives you an indication of how "pretty" Outer Light is. Hey, this was 2014-2015… back when there were very few "pretty" breweries in Connecticut.
Speaking of Meineke Car Care, this employee used to always bring his parrot to the brewery. Calvin liked that.
Interestingly, Drejer and Ferucci bought the abandoned and dilapidated former Galaxy Roller Rink next door to their brewery in 2021, so now they have land and space should they wish to grow. The rink has been demolished in 2022 and I don't know what their plans are for the parcel, but I'm sure they'll be intelligent and well executed.
The owners are big on surfing and hiking and snowboarding and have always incorporated those sort of laid back activities into their image. They are also pretty involved in various environmental efforts like Surfriders and Save the Sound, which I certainly appreciate.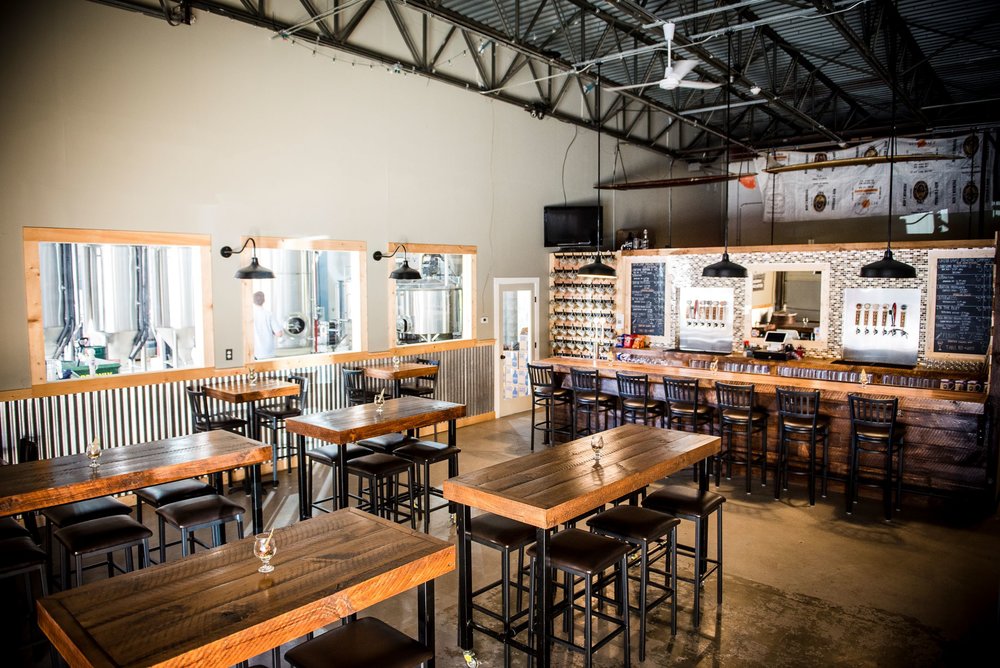 I met Tom (and his wife Erin) a few times back in the day when I was in the business hobby of meeting such people. Tom is a very handsome man. It has to be said. So I said it. He's also very interesting in that he has a degree in meteorology. Yes, a handsome meteorologist is largely responsible for a nice little brewery in Groton. Now you know.
Okay, he also went to business school to learn how to, y'know, run a business once he decided he wanted to run a business. I have no idea what Ferucci's background it, but I'm going to guess it's in business and/or real estate. These two – and their hardworking wives – knew what they were doing. At least more than the average "Let's open a brewery" chud.
When breweries succeed, there's usually a reason beyond just a good location or decent beer.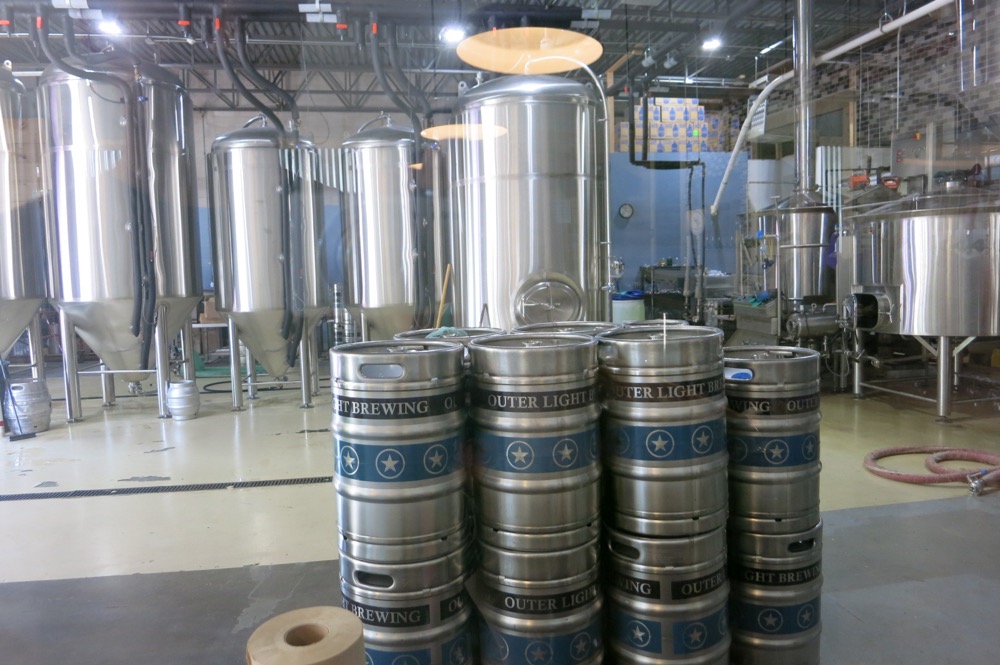 I first visited Outer Light shortly after they opened. My family used to go down to Camp Harkness a lot and this was as "on the way" as anything. I had been a fan of Beer'd Brewing in nearby Stonington since they opened a couple years prior, and I remember feeling like I was cheating on my favorite southeastern brewery at the time.
(These were weird times in Connecticut Beer World, trust me. Those types of feeling mattered. Now? Not at all.)
The beers were good right out of the gate, and I've always dug the laid back surfing/camping vibe of Outer Light. They've always stuck to some classic styles and have never gotten too stupid with purees and lactose either – well, they have because they've had to, but it's not, like, their identity or anything.
In fact, when they acquiesced and jumped into the hazy NEIPA game, they named their beer "Juicy Bull$#!t NEIPA." Yes, officially. With the TTB and everything. I told you I like these guys – especially since, as I've said a million times that with any good brewer/brewery, I'm guessing they really didn't want to brew that style and the beer's name reflects that.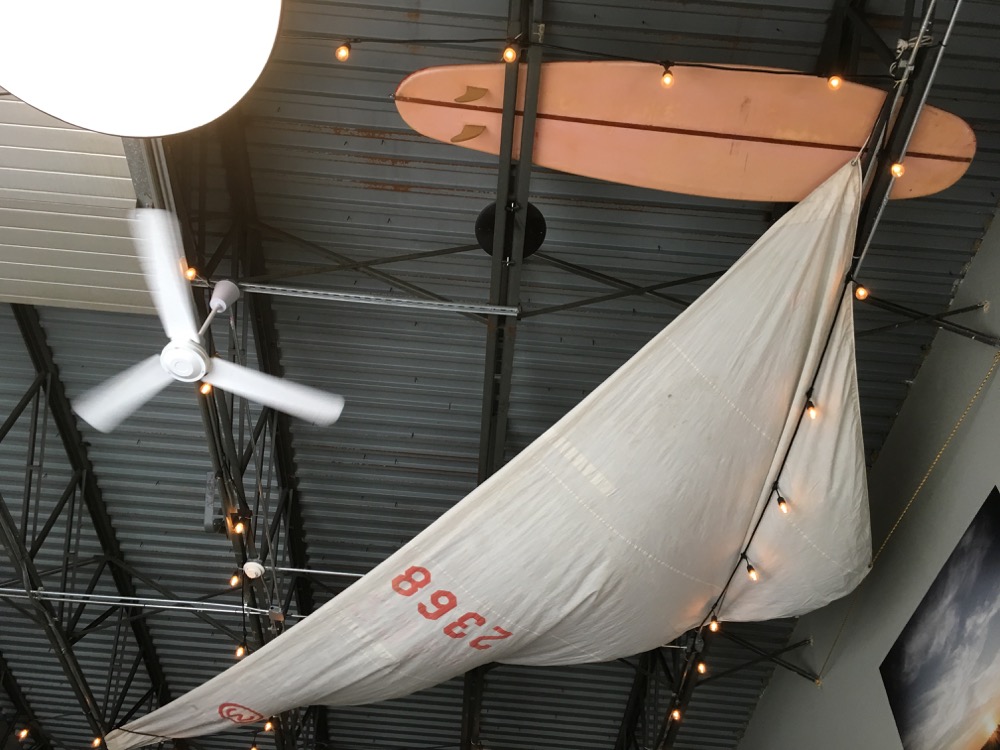 OLBC has stuck to tradition and keeps their core line-up on tap and in stores and I love that. Most of these, perhaps with minor tweaks over the years, have been around since the first or second year.
You'll do well to get your hands on classic Outer Light beers like Libation Propagation and Pitch & Roll stouts. Both are among the best stouts you can find. But for me, the absolute best Outer Light beer is Firelands Smoked Cherry Porter. It's rare that a brewery makes a unique beer, with multiple components, that just… works. This beer really, really works. Nothing is "too much," the ABV is nice and low, and I love it.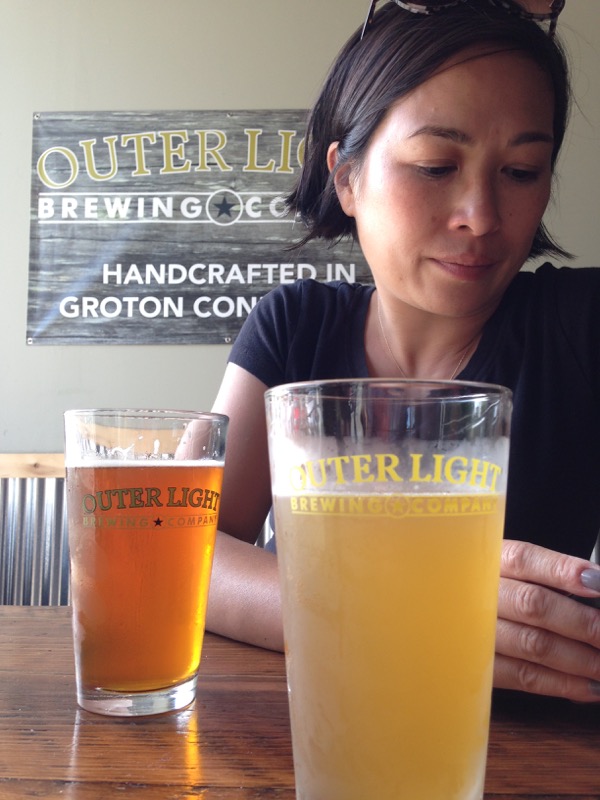 I also love that the brewery recognized the need for a rebrand after only a couple years of business. The old lighthouse motif was very… "Rented Cape Cod House Bathroom Chic". Very 1990's. The rebrand was cool, thematic, and very well done.
I mentioned an issue about a beer name in the first paragraph… it was a big deal at the time and involves OLBC and New Park Brewing. Everyone's likely forgotten about it by now, but OLBC had spent a lot of money on marketing and canning their Cloudbreak DIPA… only to see the brand new at the time New Park release their Cloudbreak NEIPA. I've heard conflicting stories on how the whole thing was resolved, but it was, peacefully, and now we have Cloudbreak™ with the trademark and Cloudscape at New Park. Both great beers and everyone's happy.
Another thing that everyone at OLBC is happy about is the fact that they brew the Mohegan Sun imprint beer. Over the many years I've been writing about Connecticut beer, I've seen Cottrell gain and lose that at (I think) Foxwoods and perhaps Hooker was able to have the same relationship at one point. But for OLBC to brew the casino branded beer is awesome. And deserved.
And while we're at it, not only is OLBC involved in some environmental organizations doing good work, their taproom manager (as of 2021 anyway) Mariah Billian, is co-lead of the Connecticut chapter of the Pink Boots Society. With other women in the industry, Pink Boots continues to empower women and draw attention to the unfortunate spate of sexism across the country's breweries. It's a great organization that brews collaborative beers and hosts events highlighting the need for harassment education and outlets for women to have a stronger voice in a male-dominated industry.
So, yeah. Outer Light is a rad little brewery.
I've stopped in at Outer Light many times over the years. Quietly, and usually quickly. That's just my style and it fits the style of the brewery. Not loud, not showy, just kind of chill and trying do things the right way.
I like that. And you should too.


Outer Light Brewing Company
CTMQ's page on CT Breweries and Brewpubs