Every Brewery Has a Story
Parable Brewing Company, Manchester
July 2018
Parable closed in April 2019 after a weird, confusing, and protracted situation with the landlord of their building. Parable's owner or owners, who never changed the LLC's name from Top Shelf – because he was a part-owner of Top Shelf – apparently owed the building's owner money for back rent dating back to the short-lived Top Shelf days. Just a mess from top to bottom – and makes reading the following kind of heartbreaking.

Y'know, back when I was the premier CT brewery/beer scribe, I very much looked forward to writing all about Parable Brewing. The journey from "there" to here has been circuitous, maddening, and difficult for head brewer Jon Peterson. And, since I know Jon personally, I always felt his story was one that needed to be told in a longform CTMQ-style essay. Especially since, as of mid/late 2018 anyway, he has finally wound up in a good place. Professionally and, from my view anyway, personally.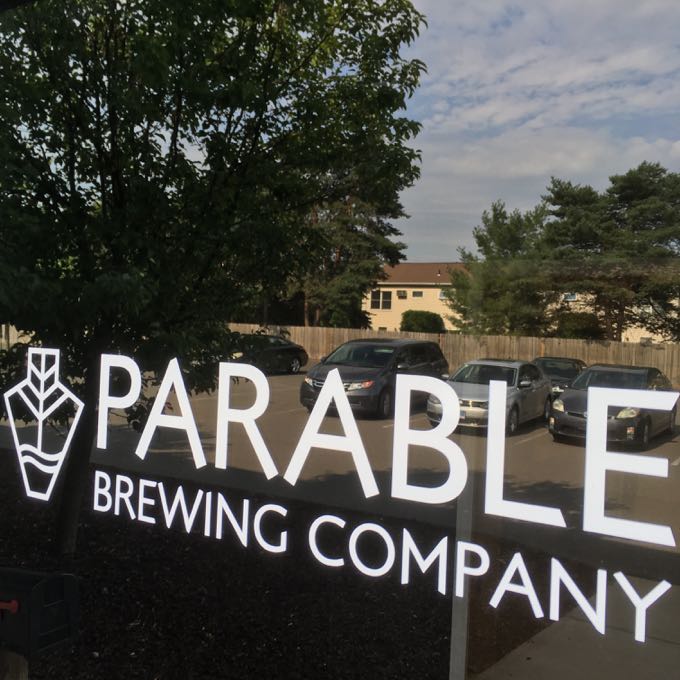 I was all set to write a parable about Jon's journey from homebrewer to Steady Habit brewer to Parable brewer. It was going to be good too, as… holy cow are there a lot of lessons to be learned from his story. But here I am, in a different place in my life and simply no longer have the time nor inclination to invest so much creative energy into such an endeavor. Just know that I have tons of information from the hostile takeover of Steady Habit and from Jon's difficult transitional period before he landed at Parable.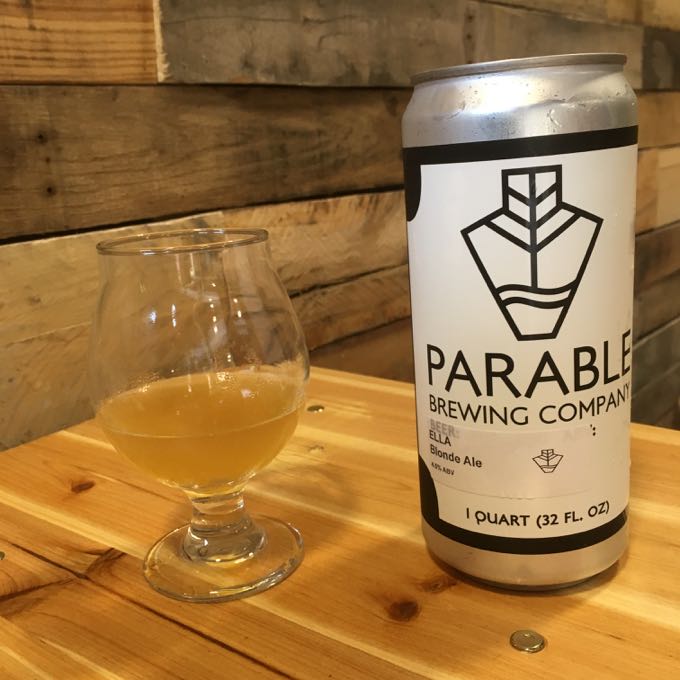 But let's see if we can sum it up in one stupidly long paragraph…
Jon Peterson was a standout homebrewer who, with the financial backing of others, opened Steady Habit Brewing Company.v.1 in Haddam. Jon's brewing skills were top notch, but this mostly DIY start up had a bunch issues out of the gate. Packaging, availability, speed of tap lines… but most notably a general lack of business acumen. Through all that, Jon produced some outstanding beers and developed a fanbase – including myself. The investors/owners began prodding on some things and some guy appeared out of the woodwork to help out financially. This guy was Jim Venditti, a former bar owner who happens to have been a financial advisor who can no longer use his license, per FINRA. Long story short, he wound up owning Steady Habit and Jon ended up leaving his own brewery. (Steady Habit then went through a series of brewers, many of which immediately left.) Jon was lost. He toiled around at some breweries in Vermont and was in a dark place. He signed on to brew at Kinsmen Brewing the day before unsigning on and joining what would become Parable in Manchester – which rose from the ashes of the absolute horror show that was Top Shelf. He was to be head brewer again, after a year of promises missed and test batches… Parable opened in 2018.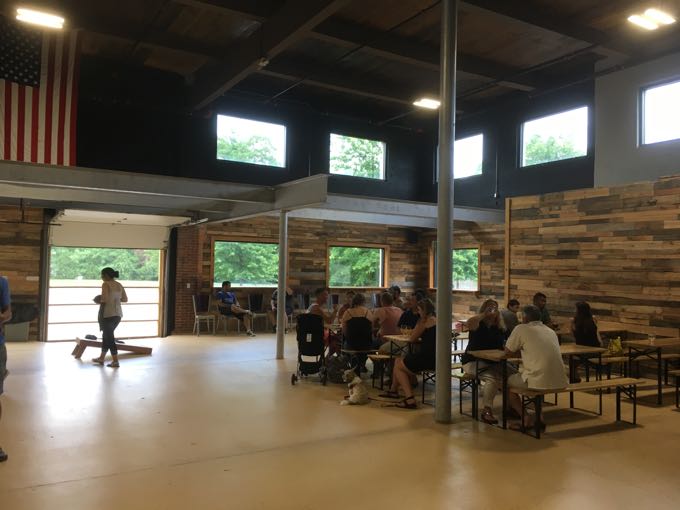 I've left out a ton of stuff. The Fizzics nonsense, lots (and lots) of personal stories about post-Jon Steady Habit, stories about how Top Shelf left the Manchester space and what they did with investor money, some personal stories about Jon's time in the wilderness, a recounting of Jon's arrival at the brewery's name and logo… and that's probably all good.
But… about the name. When it was first announced, I heard some mumbles that it was a "terrible" idea to name a business with a word that rhymes with… terrible. The Hartford Courant spoke with Jon and the majority owner regarding how the name came to be:
Peterson and Odell said they settled on the name, Parable, initially because every other name that Peterson thought of was already taken. But also, a parable is a story, and anyone who hangs around with craft beer lovers knows that stories and shared experiences are a big part of the scene, Peterson said.
Odell is Jesse Odell who actually had a financial stake in Top Shelf too; but was clear with me – Top Shelf is dead. Like, D-E-A-D dead. And hopefully forgotten. The bottom line now is that Jon is in a good place, he looks great, and Parable is fully operational and gaining steam. That's all that matters now.
And Parable's space also looks great. It is huge for the current size of Parable's operation. Which is quite nice for any potential growth down the road… but does result in a bit of a cavernous feeling as the business gets off the ground. I visited a few months after opening and there was a decent-sized crowd on a Saturday afternoon. But in such a large space, it didn't feel as homey as it would have in some other, smaller breweries.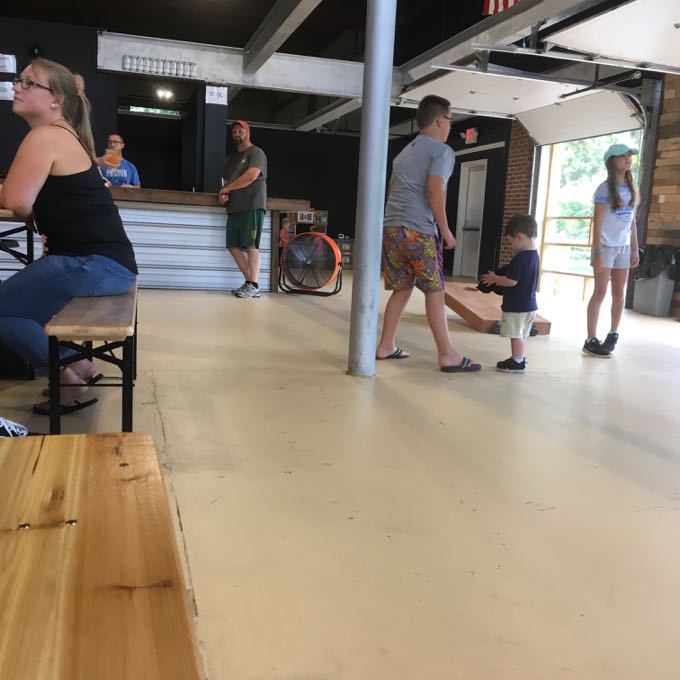 Then I got a tour of the brewspace and… my word, there is a TON of room to grow here. And here's hoping Parable has enough success to warrant such growth. As I wandered around listening to Jon's potential – yet very measured and realistic – plans, it was just so good to hear him happy again. My man looks 100% better physically as well. I'd read some mild complaints about Parable's physical space; no stools at the bar, parking lot woes (which I totally don't get), and the like. Those issues will be sorted if they haven't been already. While the experience of hanging out at Parable has some room for improvement, I found it to be perfectly fine.
And it's good to see the Steady Habit b-ball hoop has been retained:
I don't really have a need to mingle or to watch a soccer game or to play cornhole or to chat up the staff about the variety of grains used in a particular beer. I rather liked the ability to sort of slink off to a faraway table at Parable. And the music playlist was on point.
Post Top Shelf, Parable was the first brewery to open in Manchester in 2018. Then 2nd Bridge opened. Then Labyrinth. And there will be a fourth soon with White Porch Urban Lodge. Can the town support four? Time will tell, but it seemed to support Top Shelf well enough for a while what with their portfolio of beers containing various mixtures of battery acid, sulfur, Band-Aids, and sewer water… so I think the new players will be alright.
While I have nothing against the other three, I'm pulling the most for Parable and for Jon personally. On to the beer!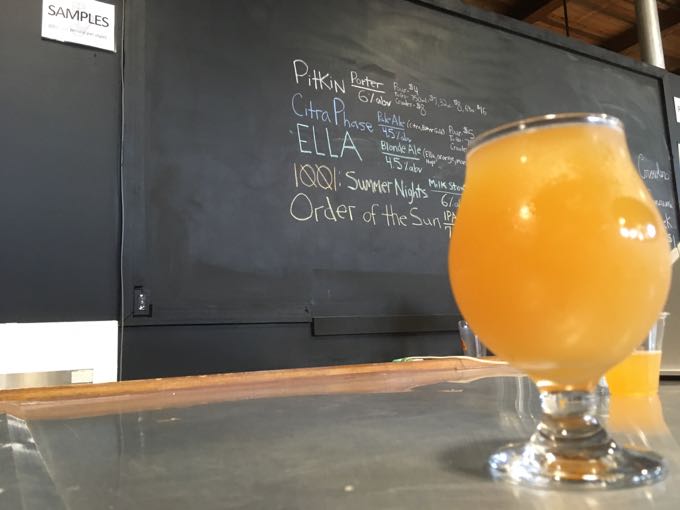 Jon had to leave all his beer names behind at Steady Habit, but of course he can certainly still brew quite similar beers. He has always been known for great IPAs and DIPAs as well as some delicious and restrained pastry stouts. But know that he is fully capable of brewing top quality (NOT "Top Shelf") porters and blondes and the like; though with the lighter beers, he does seem to "need' to include some of the today's darling hops.
My favorite beer name at Parable is the Pitkin Porter, named for the Manchester street where Jesse grew up and an intersecting street. He said he and his family always watched the Thanksgiving Day Road Race from that corner. I used to live very near there too and can confirm that's a real place. Clever and fun with a strong local tie; perfect.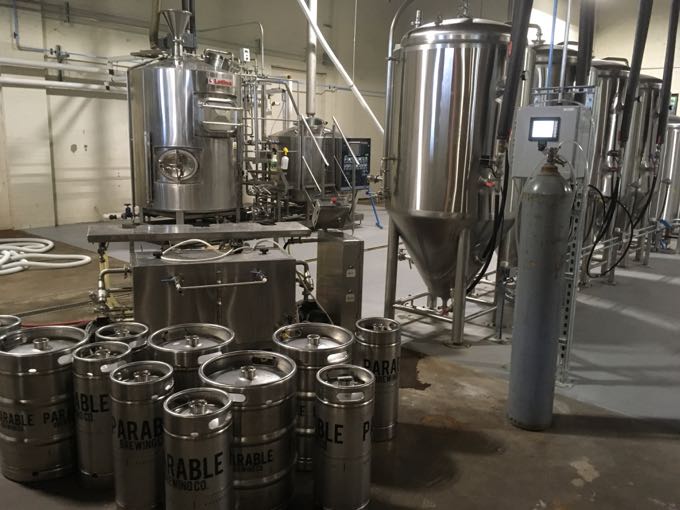 I tried a few beers during this, my first visit. Order of the Sun IPA and Citra Phase pale ale are both the types of ales that every brewery in Connecticut simply must brew these days. The pale was nice and light, without too much hoppiness gumming up the works. Order of the Sun was more on the NEIPA end of the spectrum, but doesn't cross over the line into ridiculousness. (Though some early pictures of the beer initially scared me off.)
The Ella was sublime though. Touted as a blonde ale featuring Ella hops and a wonderfully low ABV, I loved this beer. I bought a crowler to go and sat and chatted with Jon a bit. Amazingly, he had a conversation with my son Damian who is borderline nonverbal. Jon has 4 kids and knows a thing or two about how they tick. He also knows Damian is quite unique and showed the patience and skills necessary when dealing with him.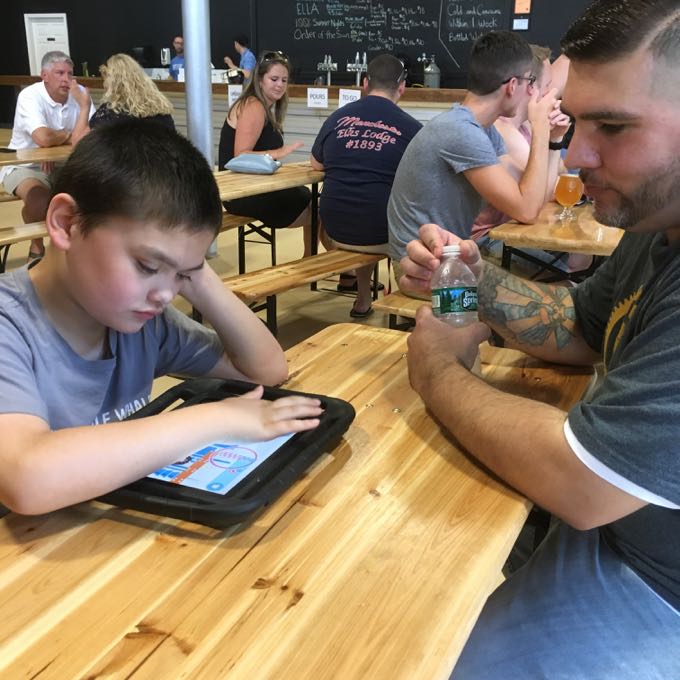 It was, in short, pretty cool. I was impressed; many think they know all about Damian, but when push comes to shove, they really don't. I could (also) write a short parable here about the patience Jon showed during his long and difficult transition from Steady Habit to Parable and how that patience is evident with how he dealt with my son, but nah.
I've grown lazy in my old age.
I've said many times in my decade of writing about the Connecticut beer scene: It would be great if every brewery could succeed. Even if we hit 100. I've lost touch with "the scene" to a large degree, and don't have the time to keep up with the ins and outs of all the new players anymore. That's just life and logistics.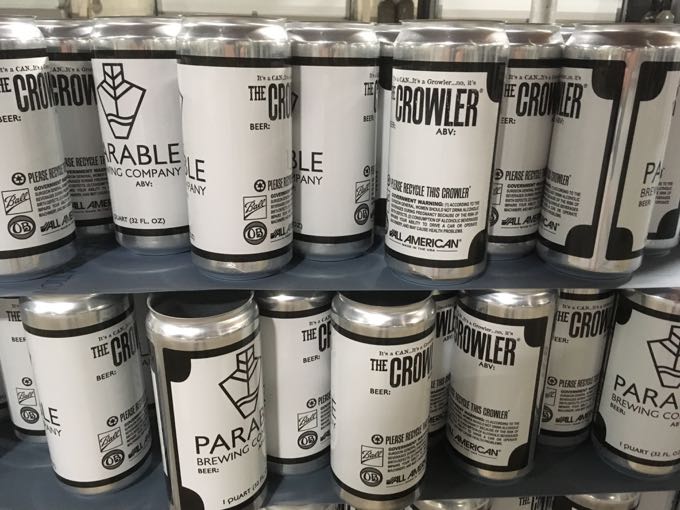 But I'll always have a soft spot for my friends. The old school players, movers, brewers, and shakers. Sure, some have made missteps and Jon will be the first to admit to his. But with any nascent industry, you're going to have growing pains – and those without solid financial footing, business backgrounds, or a solid network of supporters are bound to screw up now and again.
I'm glad to see Parable moving forward, brewing good beer, and staking their claim to their corner of Manchester. So far, I like this story.

Epitaph
Phew. So, yeah. Parable lasted a year or so. Jon's stint at Steady Habit lasted a year or so. What's going on? I don't know. I don't really know what the story with Parable's closing is. The public story is that they owed lots of money to the landlord and/or the landlord just wanted the building for other purposes (a climbing gym sharing the space also got the boot.)
Instead of moving, Parable sold all the equipment. There was a rumor of contracting somewhere, but… why? Just seems like trying to hang on to something that never really got going enough to be much of anything.
As for Jon… Cripes, let's all hope that he lands on his feet somewhere (and not even a brewery at this point). He is the unifying thread between the Steady Habit mess and the Parable mess, but I'm fairly confident that can be attributed to poor decision-making and bad luck. Am I blind to a friend's potential direct involvement in these situations? Perhaps.
Time will tell.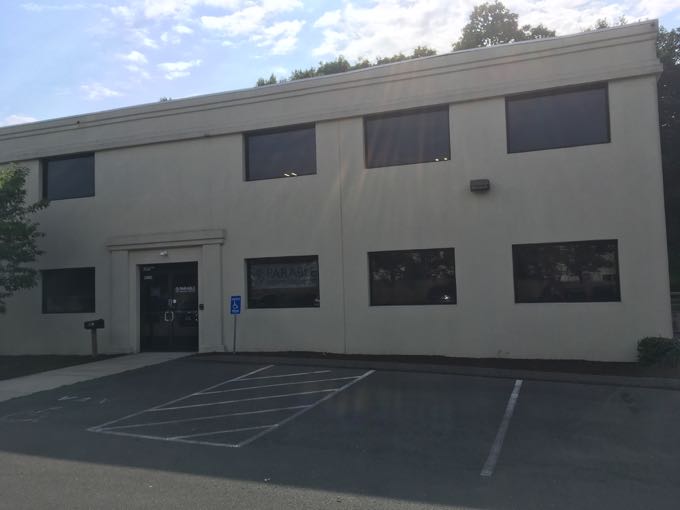 CTMQ's page on CT Breweries and Brewpubs